GET TICKETS
CANCELLED will present at 2pm on October 4th on Zoom

Running Time: 30 Minutes

Directed & Media Designed by Jared Mezzocchi
Musical Directed by Ian Brandon

Featuring the Teen-Versionary Ensemble

When a scandal breaks out online in a progressive high school, the Gay-Straight Alliance Club's leadership is thrown into chaos. Friendships are tested, hierarchy is upended, and how we communicate with one another is challenged in this one-act musical by cutting edge musical theatre writers Kit Yan and Melissa Li.

Please join us immediately following the performance for a talkback with the writers and director! 

KIT YAN [he/she/they] (Book & Lyrics)  is a New York based artist, born in Enping, China, and raised in the Kingdom of Hawaii. Kit is a 2019 Bret Adams and Paul Reisch Vivace award winner, and has been a fellow at the Dramatists Guild Foundation, MacDowell, Playwright's Center, Company One/Pao Arts, and the Musical Theater Factory. Their work has been developed/produced/commissioned by 5th Avenue Theater, Keen Company, Playwrights Horizons, American Repertory Theater, Mixed Blood, Diversionary, The Smithsonian, OSF, and the New York Repertory Theater. Yan's recent works include Interstate (NAMT 2019, 2018 NYMF best lyrics) and MISS STEP two new transgender musicals.

MELISSA LI [she/her] (Music & Lyrics) is a composer, lyricist, bookwriter, and performer based in NYC and Baltimore. She is a recipient of the Jonathan Larson Award, a Dramatists Guild Foundation Fellow, a Lincoln Center Theater Writer-in-Residence, a 2019 Musical Theatre Factory Maker, a MacDowell Colony Fellow, a Company One Pao Arts Fellow, and a former Queer|Art|Mentorship Fellow. Musicals include Interstate (Mixed Blood Theatre, New York Musical Festival Winner "Outstanding Lyrics"), MISS STEP, Cancelled (Keen Company), May Day, Surviving the Nian (The Theater Offensive, IRNE Award Winner for "Best New Play" 2007), and 99% Stone. Her works have received support from 5th Avenue Theatre, The Village Theater, Oregon Shakespeare Festival, Musical Theater Factory, Playwrights Horizons, Keen Company, Weston Playhouse, NewYorkRep, Company One Theatre, National Performance Network, and New England Foundation for the Arts, among others.

Garrett Currier, He/Him (Sun) is so excited to make his debut with Diversionary Theater! Garrett is a young aspiring actor with other experience/interests in the Tech side of theater as a Stage Manager for Junior Actors Company. Other acting credits include Dogfight, Little Women (Canyon Crest Academy); Willy Wonka (Junior Actors Company); Also other roles at Star Theater (STCK) and JCompany Youth Theater. Garrett would like to thank Diversionary Theater for this special opportunity, and to his trio of talented teachers within the TRIFECTA Triple Threat Training team (Shauna Markey, Karyn Overstreet, Tamlyn Brooke Shusterman). Always, love to Mom and Dad.

Deja George, [He/ Him], (Bex)is happy to make his debut with Diversionary Theatre in this beautiful new play. He is a rapper, artist, songwriter, youth activist and motivational speaker. Favorite performance credit: Stars of the Future (Leigh Scarritt Productions). Thank you to Miss Leigh Scarritt, Tiffany Maddox, Deja's family, and the entire Diversionary family. 

Katrina Heil [she/her], (Anastasia) is thrilled to be working with Diversionary on this beautiful story. Favorite roles include Iris in The Nether (Diversionary Theatre), Charlotte in Pride and Prejudice (Valhalla High School), Logainne in The 25th Annual Putnam County Spelling Bee (San Diego Junior Theatre), Gladys in An American Christmas (Lamb's Players Theatre), Phyllis and Gymslip in How The Grinch Stole Christmas (The Old Globe), and Louise in Sunday in the Park with George (ion theatre). She likes to spend her time reading, writing, and spending time with friends and family.

Jada Nya Jackson [she/her] (Kay) Last seen in Romeo and Juliet with the Old Globe Summer Shakespeare Studio (Juliet) She has had a passion for performing since the age of 4. Making her debut in Annie with CYT. Recent credits include the WOW festival where she appeared in Hall Pass for Blindspot Collective (Zoey). Jada Nya is a senior at High Tech High and will continue her education with the pursuit of a B.F.A. She is profoundly grateful to be a part of the Diversionary Theatre family in the production of Cancelled. "All the worlds a stage most of us are desperately unrehearsed" – Sean O'Casey

Rosemarie Kramich [she/her], (Gabby) is beyond excited to be part of her second Teen-Versionary production. She first worked with Diversionary Theatre in 2018 during their production of queerSpawn by Mallery Avidon. That experience sparked her passion for theatre and she is now studying Theatre Arts Performance at San Diego State University. Many thanks to Kimberly, Daniel, and everyone for your continuous support.


Lily Jane McLure, [She/They], (Ensemble/Understudy) is an aspiring artist. She previously played the roles of Alan Petit and Christine Kehoe in Diversionary Theatre's production of Dear Harvey. She enjoys traveling, reading, and writing.

Casey Morris [he/him], (Jazz) is an actor, singer, and writer. Previous shows include queerSpawn (The Kid), Madagascar – A Musical Adventure Jr. (Kowalski), Thoroughly Modern Millie (Alice), and many more. Much thanks to Diversionary and to Casey's family.


August Ballou, [He, Him] (Evan)  is super pumped to be portraying Evan in the premier of Kit Yan's show Cancelled. Some of his favorite roles include Crutchie in Newsies (Star Theater Company), The Kid in queerSpawn (Diversionary Theater Company), and Bobby in A Chorus Line (Off Broadway Theatre Company). He thanks all of the amazing people who have gotten him to where he is now, specifically his vocal coach JD Dumas. His work and support truly mean the world. He would also like to dedicate this performance to his little sibling, Lyndsay. He hopes you enjoy the show as much as he loved working on it! #PandemicTheaterGoals

Jasmine Salata [She, Her] (Didi) is very excited to make her debut in this wonderful new play. She is an actress and has worked with Teen-Versionary for the Pride Festival 2020 and is happy to be working with Diversionary Theatre again! Many thanks to Skyler Sullivan and Jasmine's friends and family!

Willow Segall, [He / She / They] (Sandy) is an actor, who has starred in Diversionary Theatre's Dear Harvey, and Junior Theatre's We Love Our Customers!.

Rachel Weir [She/her] (Joey) is thrilled to work with Diversionary Theatre again. She previously has been part of the virtual gala, and played Anne Kronenberg in Dear Harvey. Some of her favorite shows done elsewhere include As You Like It, The Good Doctor, The Three Musketeers, A Comedy of Errors, She Kills Monsters, and more. Rachel is proudly an autistic, asexual lesbian, and is co-president of her school's GSA. She aspires to work in stage theatre in any way possible, and loves costume design, props, and stage management as well as acting. Much love to her parents for loving her for who she is and to Diversionary for this opportunity!

JARED MEZZOCCHI (Director & Media Designer) makes his Diversionary directorial debut. He received his M.F.A. in performance and interactive media arts at Brooklyn College. He is currently on faculty at University of Maryland, College Park, where he leads the projection design track in the M.F.A. design program. He is a resident artist at Woolly Mammoth Theater Company in DC and has directed and designed at theaters across the U.S. and in Europe, including designing for Big Art Group, The Builders Association, Rob Roth, 3-Legged Dog, and HereArts Center. He made his Off-Broadway debut at Manhattan Theatre Club with his projection design in Vietgone, written by Qui Nguyen and directed by May Adrales. In 2012, he received the prestigious Princess Grace Award, the first projection designer to be honored with this national theater award. In 2017, he received the first Lucille Lortel Award for the category of Outstanding Projection Design (Vietgone, Manhattan Theater Club). In addition to the Lucille Lortel, he received a 2017 Obie Award and nominations for an Outer Critics Circle Award and a Drama Desk Award. In Spring 2017, he was accepted as a fellow to the Macdowell Colony. Most recently, he wrote and directed an adaptation of Oliver Jeffers' book How To Catch a Star at the John F. Kennedy Performing Arts Center. He grew up in New Hampshire, where he returns every summer as a producing artistic director of Andy's Summer Playhouse, an innovative children's theater producing original work by professional artists from across the country.

Ian Brandon [he/him/his] (Music Director) recently moved to San Diego from London where he worked as a Music Director, Composer, Actor, Vocal Teacher, Arranger, and Orchestrator in the West End, London Fringe and National Tours. Additionally, he taught and Musically Directed at many of the top Drama Conservatories in London. Recent U.S. Musical Direction, Composing and performing credits include: Alice (Lamb's Players Theatre), Chasing Fear (Finish Line, Cygnet Theatre), A Kind of Weather (Diversionary Theatre), Cat (Theatre Of Note, L.A.), Hall Pass (WOW Festival, La Jolla Playhouse), Heathers (OB Playhouse), Notes From My Shelf, The Winter's Tale, The Old Man & The Old Moon, Cabaret (Coronado Playhouse), Xanadu, Frozen, A Thousand Cranes, A Wrinkle In Time, The Addams Family, Spring Awakening, The Lion King, Newsies (Francis Parker), Warm It Up (Canyon Crest), Wake Up Brother Bear (San Diego Junior Theatre, Casa Del Prado Theater) and Ragtime (Arena Stage, Washington D.C.). Past favorite London credits include Spring Awakening, Parade, Bat Boy, Violet, Children of Eden, Crazy For You, Songs For A New World, Bare, Forever Plaid, Once On This Island, and Pippin.

Event Partner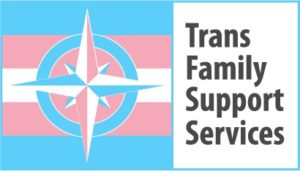 Generously Sponsored by

Allison

 

Rossett

 & Sue Reynolds
The James Francis Fund
---