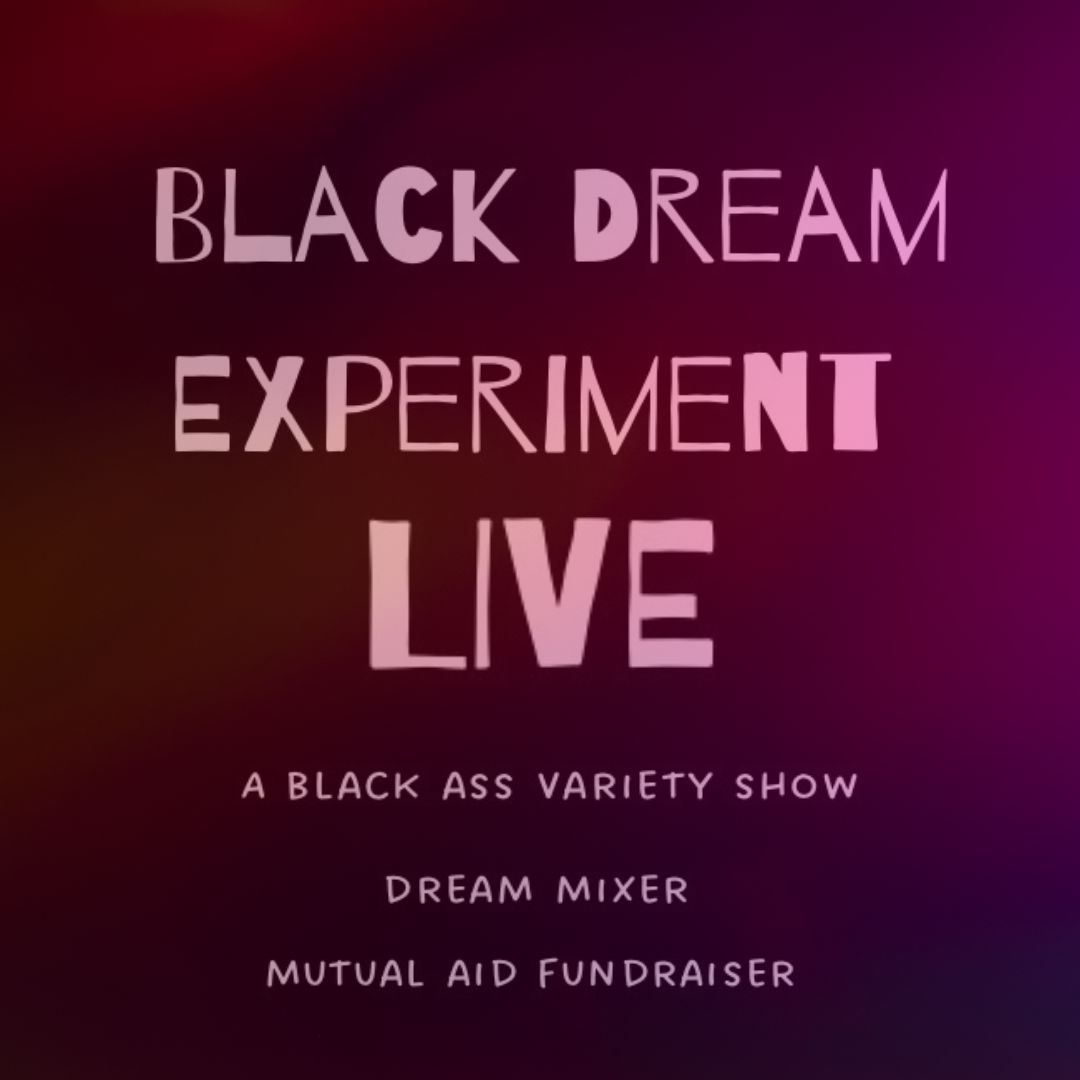 Black Dream Experiment Live
Black Dream Experiment LIVE is a Black-ass variety show, dream mixer, mutual aid fundraiser and moooore. Black Dream Experiment is an exploration of dreaming as an ancestral, wellness, and liberation practice. A project established by Kelsey O. Daniels in 2021 is finally happening, in person, at the Clark Cabaret.
This month's line-up will be announced soon, so be sure to check back!
The cover is $5 and the proceeds will go towards mutual aid fundraisers and supporting local creatives.
This event is open to all HOWEVER this is a sacred space that prioritizes, centers, and celebrates Black people and our culture unapologetically. From the mic to the vendors – this space is for us and by us. All non-Black attendees are expected to respect the space and behave as guests.