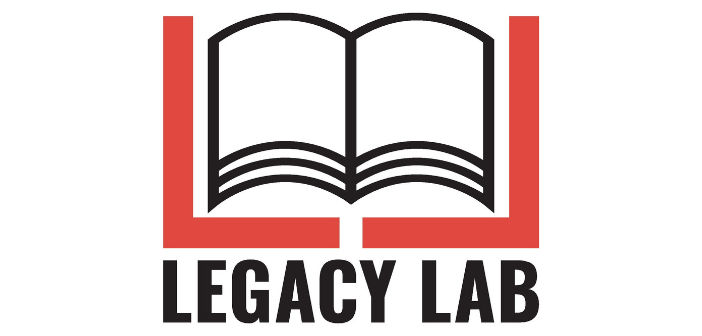 Brand new for 2018, Legacy Lab explores a classic LGBT text in staged reading form.
The Children's Hour
By Lillian Hellman
Directed by Bea Basso
Friday, October 5th at 7pm
Saturday, October 6th at 7pm
Suggested Donation $15
Diversionary Black Box
Longtime friends Martha and Karen have launched a successful school for girls in their small rural town. When a spoiled, wealthy pupil invents a lie to escape punishment, their very livelihood and plans for the future are threatened. But what happens if the lie isn't a lie after all? Exploring the nature of truth, The Children's Hour broke new ground when it premiered on Broadway in1934, when the mere mention of homosexuality on stage was illegal. This rarely seen classic endures as foundational to the LGBT canon, penned by one of America's greatest female playwrights of all time.
Please join us after the October 5th reading for a special talkback with Director Bea Basso and Lillian Faderman, one of our Production Sponsors for BULL IN A CHINA SHOP and internationally known scholar of lesbian and LGBT history and literature, as well as ethnic history and literature.
Lillian Hellman became a writer at a time when writers were celebrities and their recklessness was admirable. Like Fitzgerald, Hemingway, Faulkner, and Hammett, Lillian Hellman was a smoker, a drinker, a lover, and a fighter. Hellman maintained a social and political life as large and restless as her talent. While her plays were a constant challenge to injustice, her memoirs were personal accounts of the exciting and turbulent life behind the art.

Born in New Orleans, Louisiana in 1905, Hellman saw her young life populated by eccentric and avaricious relatives, who later appeared only thinly disguised in her plays. Moving back and forth between New Orleans and New York as a child, Hellman witnessed the diverse cultures within her national borders. After graduating from high school, she briefly attended both Columbia University and New York University. Leaving school, she found a job at a publishing house, where she got her first glimpse of the bohemian lifestyle of the 1920s writer and artist. She married one of these young writers, Arthur Kober, and with him moved to Hollywood.

By the early 1930s, Hellman had found a job as a reader for MGM. Though she found the work dull, it provided her the opportunity to meet a wider range of creative people and to become involved in the artistic and political scene of the times. An ardent leftist, Hellman organized her fellow readers into a union. It was through these political actions that she first met the writer Dashiell Hammett. By 1932 Hellman was already divorced, and her new relationship with Hammett was well under way. Though often rocky, Hellman and Hammett's relationship remained close until Hammett's death in 1961.

At the prompting of Hammett, Hellman took her first leap into professional writing with a play about two teachers accused of being lesbians by a privileged student. The Children's Hour was a gripping emotional tale about the abuse of power and its effects.

Beatrice Basso is ensemble member with Affinity Project, whose pieces have been presented at CounterPulse, furyFactory, and Yerba Buena Center for the Arts in San Francisco, and one of them named one of "five wildest theatrical moments of 2015" (with Wooster Group and Rude Mechs) by KQED/Theater Junkie. She has launched and dramaturged many new play processes with writers including Julia Cho, Ursula Rani Sarma, and Christina Anderson, and most recently directed Anna Moench's Mothers at WNPF. Bea's translations/adaptations have been produced at Santa Cruz Shakespeare, OSF, and A.C.T. She served as Long Wharf Theatre's Literary Manager, A.C.T.'s Director of New Work, and now curates Práctica, a platform for artists practicing north and south of the Tijuana/San Diego border. She taught at Yale University School of Drama, A.C.T., and UCSD. She is a graduate in theater and classics from the University of Padua, Italy, and of Wesleyan University's Institute for Curatorial Practice in Performance.