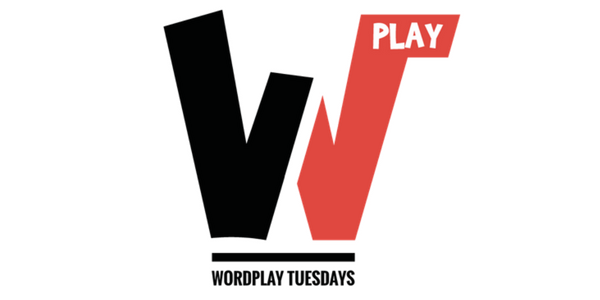 WordPlay is currently on hold. In the meantime, please visit our partners at
San Diego Playwrights:
After a successful two-year collaboration with Playwrights Project, Diversionary Theatre is pleased to announce a new community partnership with San Diego Playwrights for WordPlay Tuesdays. San Diego Playwrights is an all-volunteer network of playwrights working on joint projects to get local writers produced on San Diego stages. On the second Tuesday of every month from October through June we have teamed up to host this opportunity for writers to hear their developing works read out loud in a relaxed setting.
Writers select a ten minute segment of their evolving play for a cold reading, offering them a chance to hear their words brought to life in front of a live audience of artists and theatre lovers. Actors get the opportunity to become acquainted with the work of emerging writers while they take an important role in the creation of new plays. All WordPlay Tuesdays are free and open to the public.
HOW TO GET INVOLVED:
Writers:
Each WordPlay reading consists of a ten-minute selection from your work in progress. Submit by emailing the ten-minute (or up to ten pages) excerpt from your project to wordplay@diversionary.org. Please include a brief synopsis of the overall story, and few notes about where you are in the development process.
The hosts (currently reps from San Diego Playwrights and Diversionary) will collect submissions and select three submissions for presentation at each WordPlay with the goal of including as diverse as possible a slate of voices, styles, and formats. You will be notified in advance of your date if selected.
Please arrive at Diversionary Theatre at 7:30PM and check in with that night's host.  Have a copy of your excerpt for each actor, plus one for the person reading stage directions. Roles will be assigned to volunteer actors who also arrive early with the intent of reading that evening.
At 8PM, WordPlay starts, and each piece is given a ten-minute reading. In order to keep the evening moving smoothly, a timer will stop the readers promptly at the ten-minute mark. There will then be a timed, ten-minute period of feedback with the WordPlay audience moderated by the host.
You will be able to choose what level of criticism you would like to receive. You will also be asked to submit two specific questions to be posed by the moderator to the audience. These questions should center on some aspect of the work on which you'd like audience input. If you feel that you would like more feedback than that time period allows, just stick around for an unstructured chat after all the readings have ended.
Actors:
There are some incredible writers lined up, and it this is a great chance to meet writers, directors, and producers from around San Diego and the region.
Each cold reading is cast on the spot, so please arrive approximately half an hour early and introduce yourself to our host and the writers. You will be put on the list and be up for consideration for a reading.
If you are selected, you will meet for a few minutes with the writer and have some time to read through the script. There is no guarantee that you will be cast, however, we will do our best to get you in the rotation. It is important for us that a truly diverse group of artists are part of this endeavor.
Audiences:
Show up by 8:00 and get ready for a creative blast.
For more information on WordPlay, call 619.220.6830, or email wordplay@diversionary.org.