Diversionary Theatre's Pledge and Commitment to Social Justice
As the third oldest LGBTQIA+ theatre in the nation, Diversionary Theatre has long been a safe space for the queer community and our allies. As a theatre that serves a minority group, intersectionality has been a priority in our work on stage and off. However, since the Black Lives Matter movement coming back into the public eye after the murder of George Floyd, Diversionary is re-doubling its efforts to combat the persistent systemic racism evident in our theatre community, community at large, and to rectify our own shortcomings in addressing racism within our own institution.
However, recent events have inspired Diversionary to re-double our efforts to combat the persistent systemic racism evident in our theatre community, community at large, and to rectify our own shortcomings in addressing racism within our own institution.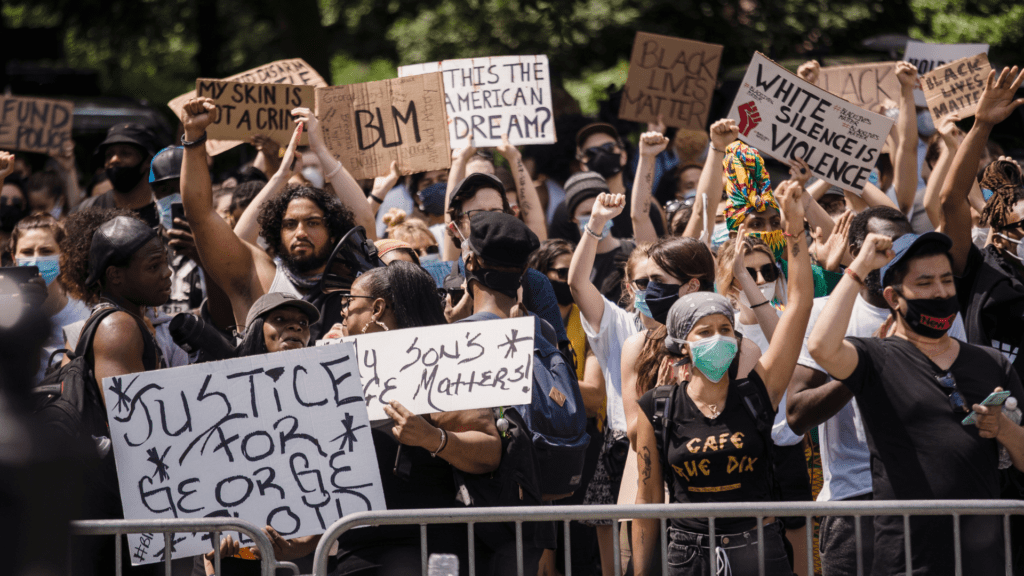 Diversionary's Anti-Racist Statement
Diversionary believes Black Lives Matter. Diversionary is a radically anti-racist space that is safe for all of our artists, arts administrators, theatre practitioners, and patrons. We recognize that systemic racism has prevented BIPOC people in America from enjoying an equitable, healthy, prosperous life.
This means that racist behavior and/or remarks will not be tolerated. If you have witnessed or experienced racist behavior, please report it immediately to theatre leadership directly (Jenny Case, Managing Director or Matt Morrow, Executive Artistic Director). If you are uncomfortable doing so, please report it anonymously via email or a professional confidant. Reports to leadership can be made anonymously via this dedicated email address and/or google form.
Any individual, contractor, employee, or patron, who demonstrates racist behavior or remarks will be removed from the premises.
Diversionary was founded to give voice to the largely unseen and unheard LGBTQIA+ community 35 years ago in the face of the HIV/AIDS epidemic.
Our theatre is a safe space for all who are maligned, marginalized, and discriminated against by the systemic racism intentionally designed to oppress and terrorize. We see you. We hear you. And we welcome you in our home to find strength, community, and revitalization to continue the fight for justice and equality.
Diversionary also stands to shine a light on and protest the systems of racism and white supremacy that are embedded in our institutions, our media, our government, in our everyday lives, that are at times invisible, and as such, insidious and perpetual.
We at Diversionary recognize the deficiency in equity, diversity and inclusion in our city and region. We are committed to leading the cause with boldness and love. We are committed to giving voice to the unheard. We are committed to listening. We are committed to evolving and growing in tandem with absolving the issues of systemic racism and oppression.
Diversionary stands to say, today and every day:
BLACK LIVES MATTER
There is no asterisk to this statement. There is no disclaimer. This is who we are at Diversionary. We are here and we stand for justice for our Black community and communities of color.
Diversionary Theatre's Vow
Below are Diversionary Theatre's commitments to doing better as an organization and a community. This is a living document and one that will reflect our ongoing efforts to achieve systemic change and equality.
This action plan works in tandem with our commitment to support, uphold, and elevate the entire spectrum of voices with the vastly diverse lesbian, gay, trans, bisexual, gender non-conforming, and queer communities we have been serving for 35 years. We will also work to open even more opportunities to people who are disabled, intersex, asexual communities, and honor and support the growing diversity within our communities locally and nationally.
We acknowledge this is a living document and will continue to evolve with the input of our BIPOC community and community at large.
Our Actions in Management & Administration