Diversionary Theatre is happy to offer its unique and intimate 102 seat Mainstage, Cabaret space, and New Play Development Center during certain days and weeks throughout our season.  We welcome inquiries from all arts groups (non-profit and for-profit), corporate groups, and private parties.

To request a rental, please submit a request.
Additional notes on renting the Cabaret:
Diversionary programs events in the Cabaret most nights, but other events can be coordinated before or sometimes during. Cabaret rentals will be coordinated and priced  on a case-by-case basis.
RENTAL AGREEMENT INCLUDES:
Access to the desired stage and any dressing room or storage room associated with that space for the designated time slots.

Access to Diversionary's available inventory of basic lighting and sound equipment.
Specialty equipment (Disco balls, projectors, etc. is subject to an additional fee)
Access to the lighting and sound system in desired space.

Access to available tables and linens.

An Event Management Coordinator may be required when an audience is present.
RENTER MUST PROVIDE:
Signed Agreement along with the following items:
Credit Card Authorization form upon signing of the contract that will be charged for the following 50% of rental fee upon signing

Balance due upon completion of the event

$250 in damages pending state of the facility

Written proof of current liability insurance that covers the event and all related activities

 Full schedule (if the event is longer than two days).
STIPULATIONS:
Renter must engage a Stage Manager if Renter wishes to use the theatre's lighting or sound system.

If Renter has any theatrical lighting or sound needs, Renter must engage their sound and/or lighting technician.

Renters must return the theatre to its original appearance.

Payment must be made in full by the start of the rental.

Any additional labor required by Theatre staff is subject to additional rental fees.
RENTAL AVAILABILITY:
  The Mainstage space is only available on Diversionary performance off nights (pending technical needs) or while a mainstage show is not in production.
  The Blackbox space is only available while Diversionary is not actively using it for a Mainstage Production's rehearsal.
TICKETING SERVICES:
Please note Diversionary Theatre does not provide ticketing services.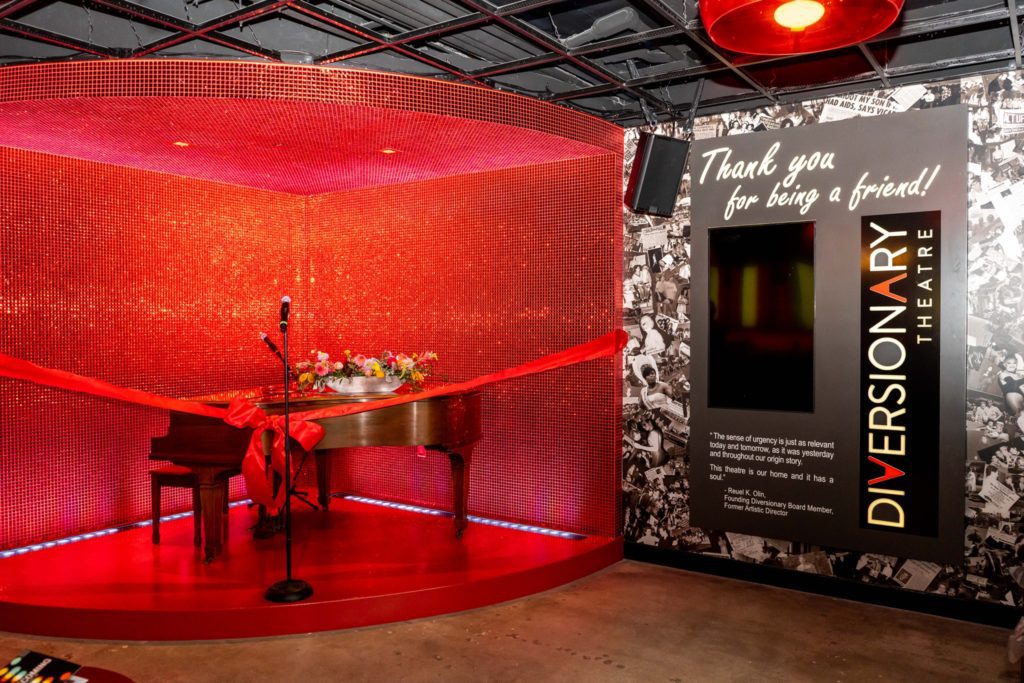 Note that Diversionary reserves the right to move technical equipment from one space to another as its own needs may require. Please refer to our rental policies and inventory list (links TBD), or contact our Director of Production, David Romero, at david@diversionary.org.