Diversionary Theatre Production History
Diversionary has been producing that tells the stories of the LGBTQIA+ community since 1986. View the archives of our past performances here.
Please note our Archives are currently under construction. We welcome your feedback at boxoffice@diversionary.org
On stage & upcoming shows
Season 36: Homecoming 2021 – 2022
Season 36 features two World Premieres and two West Coast Premieres that take an uncompromising look at where we've been and where we are now, blazing a  trail towards a brave new future. These ambitious new works penned by emergent and daring LGBTQ theatre makers spin stories with love, rage, honesty, humor, and hope to discover how we find home in others and ourselves.
Continue Reading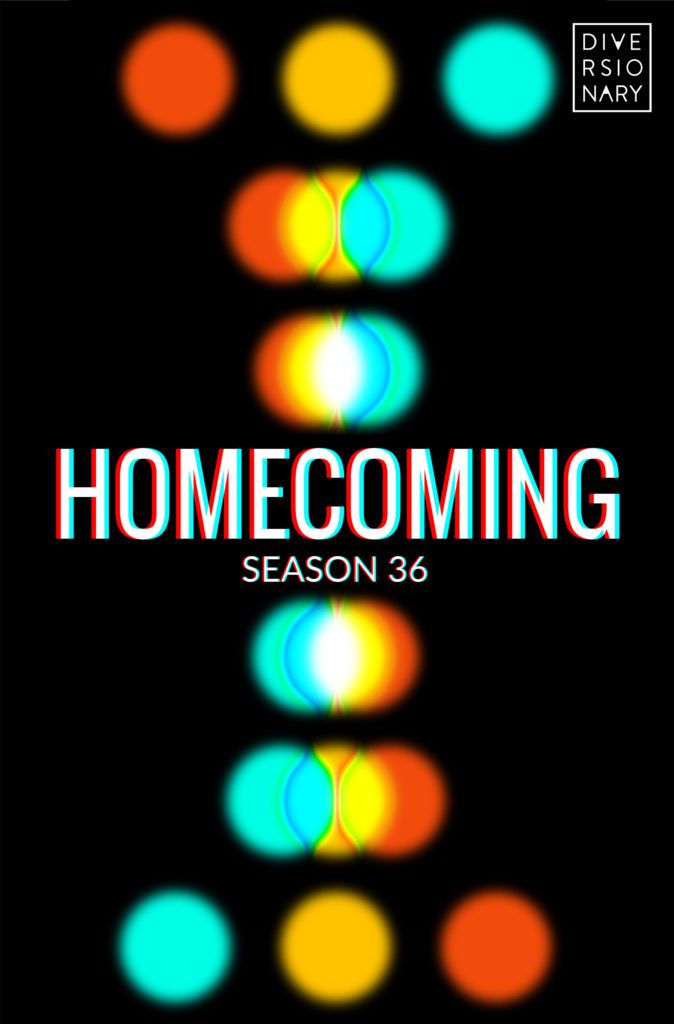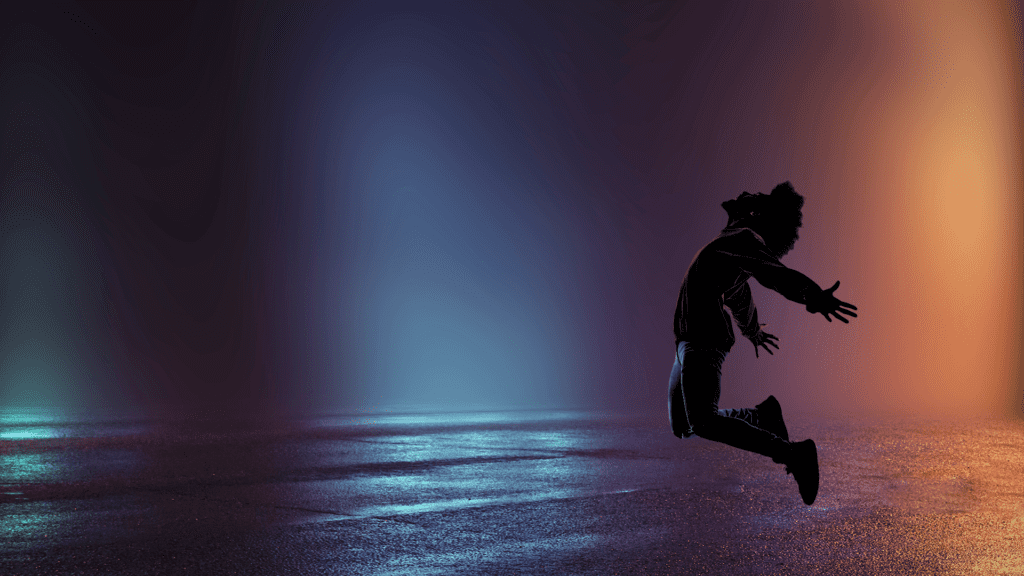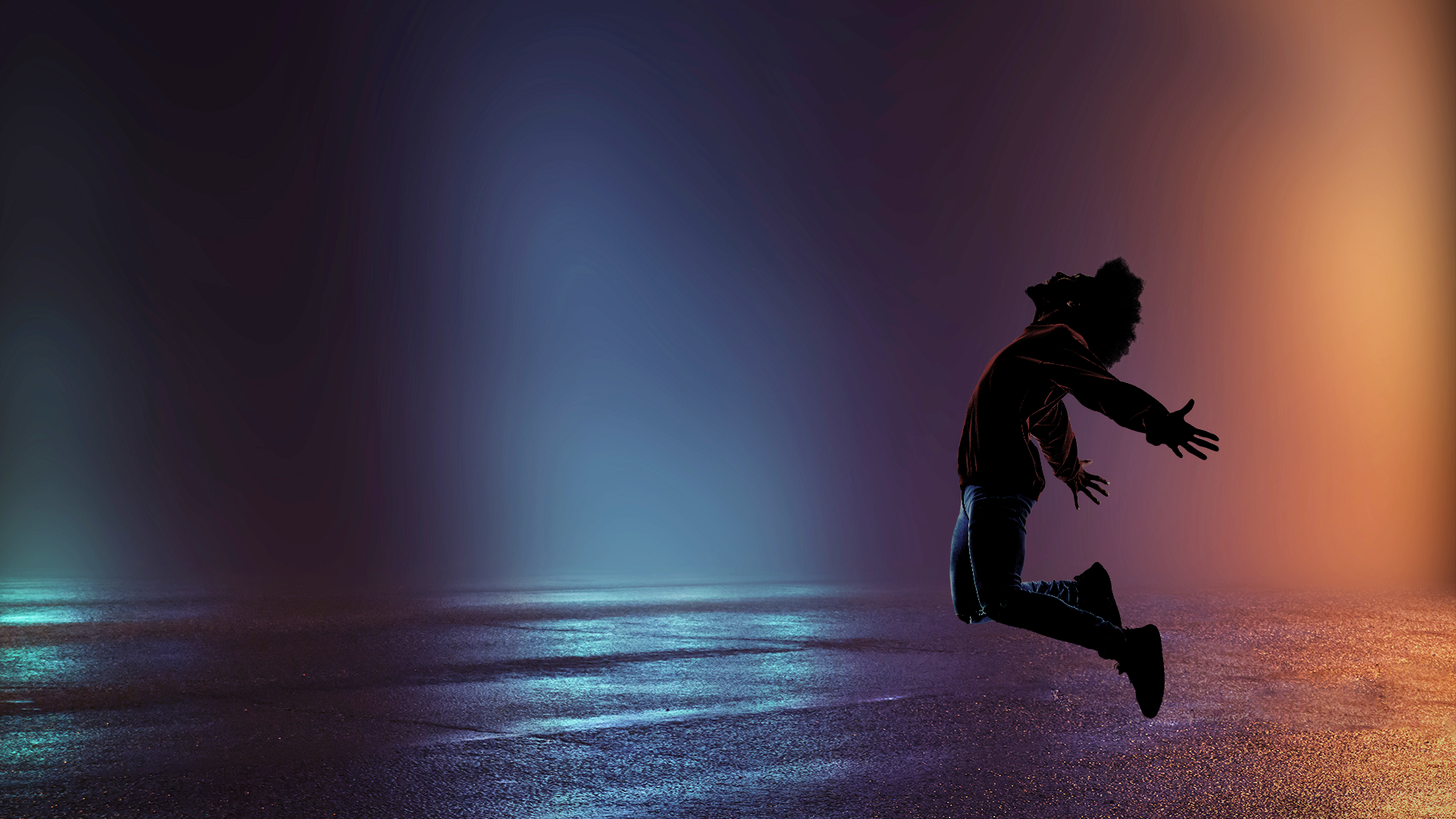 By Donja R. Love
Three men tell a story of life inside a long-ignored epidemic with joy, humor, and unbridled truth.
Read More »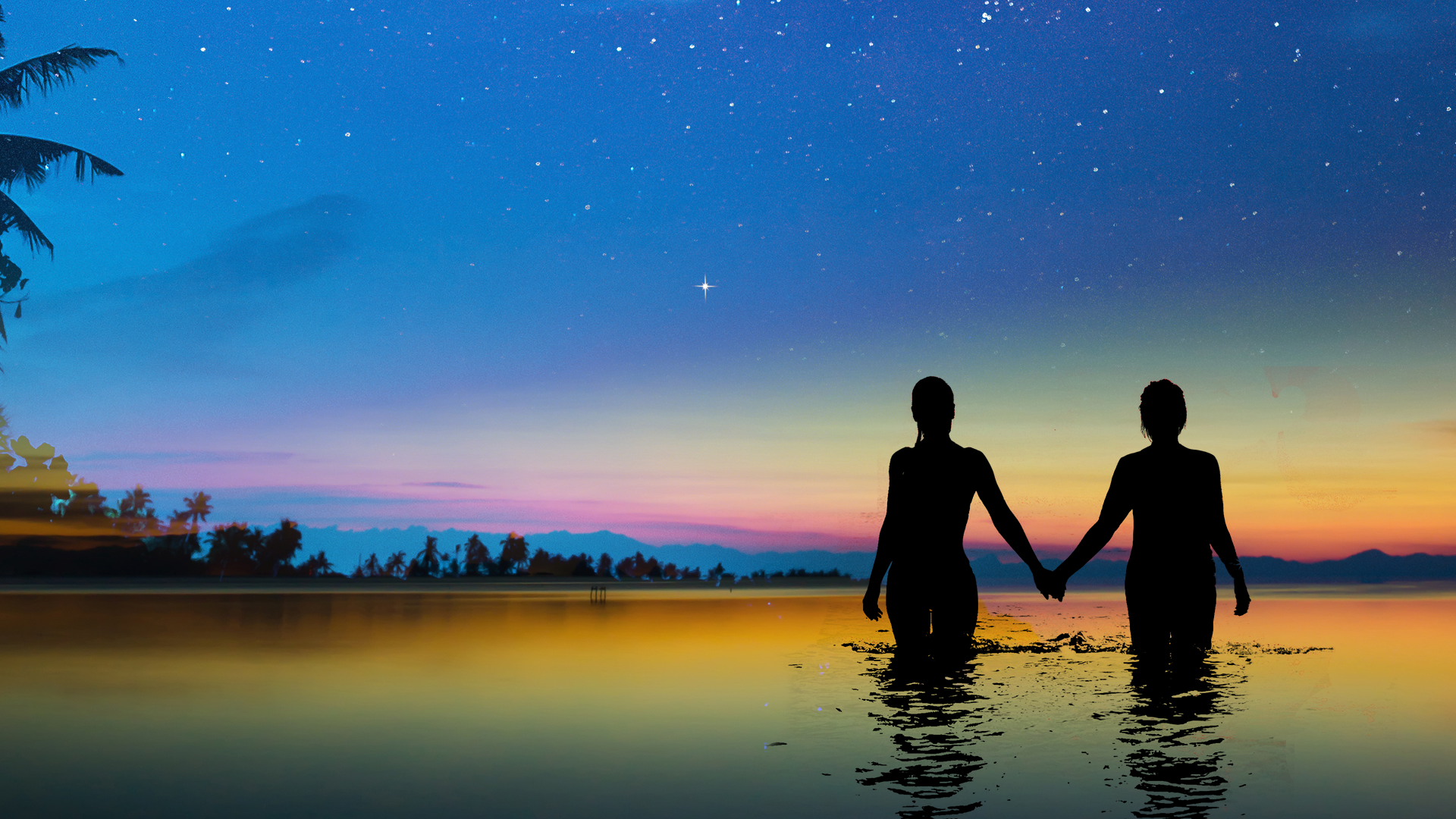 By C. Quintana
Yadra's recollections of growing up in Castro's Cuba lead her daughter to discover a secret love story.
Read More »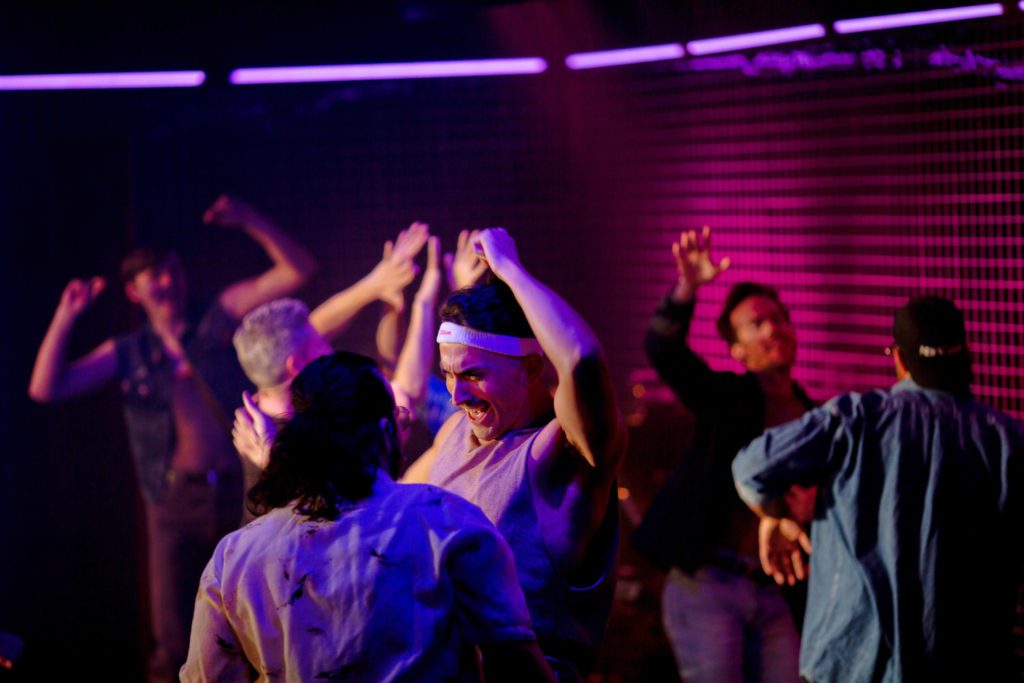 Book by Jeremy J. King
Music and Lyrics by Sam Salmond
May 12 – Jun 26

NYC 1986: BJ Rosenthal is determined to keep the party going despite the HIV/AIDS crisis closing in around him.
Read More »
Season 35: Going In
2020 – 2021
Our 35th Season is themed Going In, as we will continue to ask for the privilege of entering your home via online theatrical experiences. We will also, when it is safe to do so, venture into open air and site specific venues to produce short run events throughout San Diego. Going In is also a point of view. We are living through a monumental moment for our country, pulled between the polarities of the pandemic, a long overdue racial reckoning, and a critical political election. This has incited a profound state of introspection as a nation, but also for us individually. Continue Reading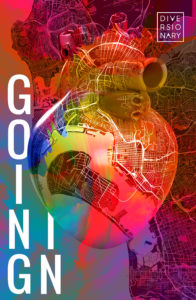 Lived experiences either stay with us or wash over us. What moments stay with us? How do they inform and shape our worldview? Buckets examines the complexity of identity through the experience of a young, queer Pakistani-American woman. Join us for the developmental presentation of Farah Dinga's vivid, brazenly honest solo performance piece, and discover an important emerging LGBTQ voice in the American theatre.
Read More »

Join comic duo, Isaac Oliver and Jenn Harris, as they spread some queer cheer, and regale San Diego with hilarious holiday fare to mend our bruised hearts and minds from a frightful year.
Read More »

The AmeriQueer Series is a collection of plays presented as audiocasts exploring the LGBTQ experience within the framework of the American identity as a framework for the 2020 election season. These works are insightful, compassionate, and an antidote to our political volatile moment.
Read More »
Season 34: We Are_
2019 - 2020
Season 34 takes an incisive look at who we are, how we got here, and lays out a bright vision for where we're headed. This season dives into our shared history while taking on the provocative topic and intensely personal nature of gender, revealing the LGBT community as a beacon for diversity and inclusion. Continue Reading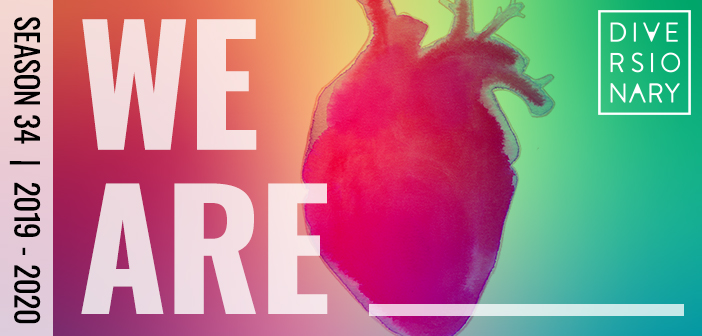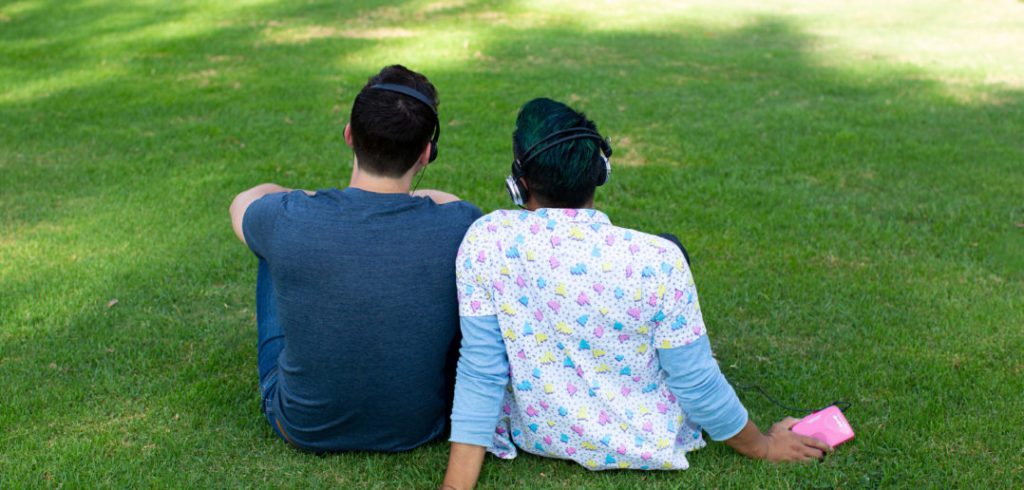 Book by Todd Almond
Music and Lyrics by Matthew Sweet
It's 1993 and mixtapes are the language of love. Set in the American heartland during the summer between high school and whatever comes next, college-bound jock Mike and self-assured but aimless Will find themselves drawn to each other.
Read More »
Season 33: Be Inspired
2018 - 2019
Diversionary's 33rd Season is all about inspiration. What gets us riled up? What ignites our passion? Where do we find hope? Season 33 begins in September and features one World Premiere, two San Diego Premieres, and two profound musicals. The season incites the conversation about what moves us to action, and what sends our heart soaring.
Continue Reading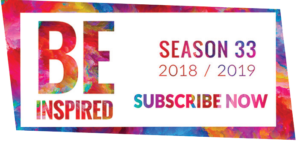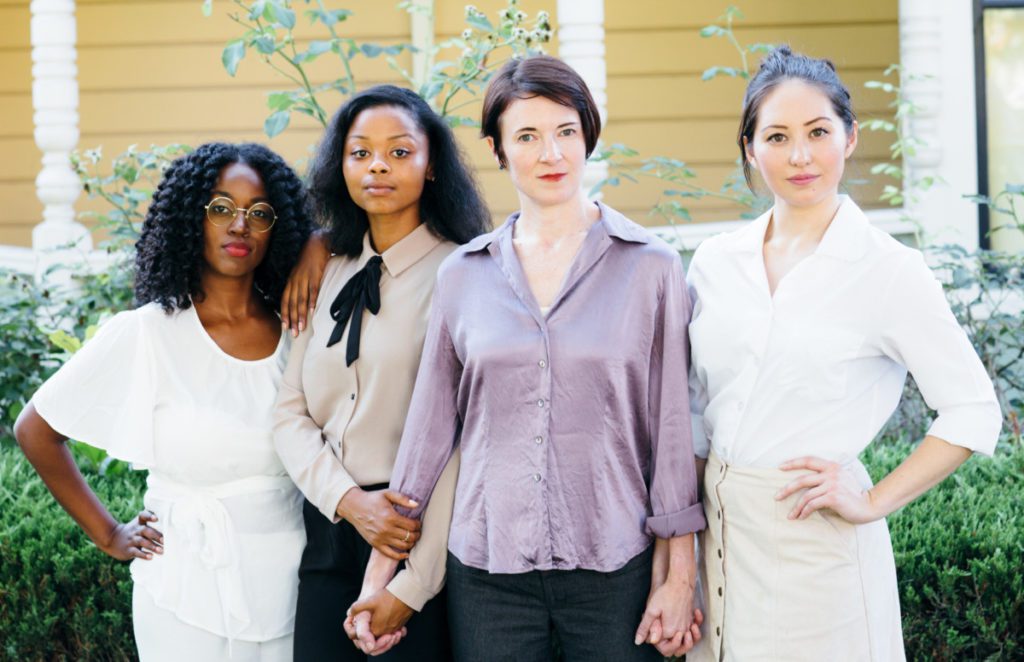 by Bryna Turner
Set at the dawn of the 20th Century, Bull in a China Shop traces the true story of Mary Woolley and her partner Jeannette Marks as they set out to revolutionize women's education and electrify the suffrage movement.
Read More »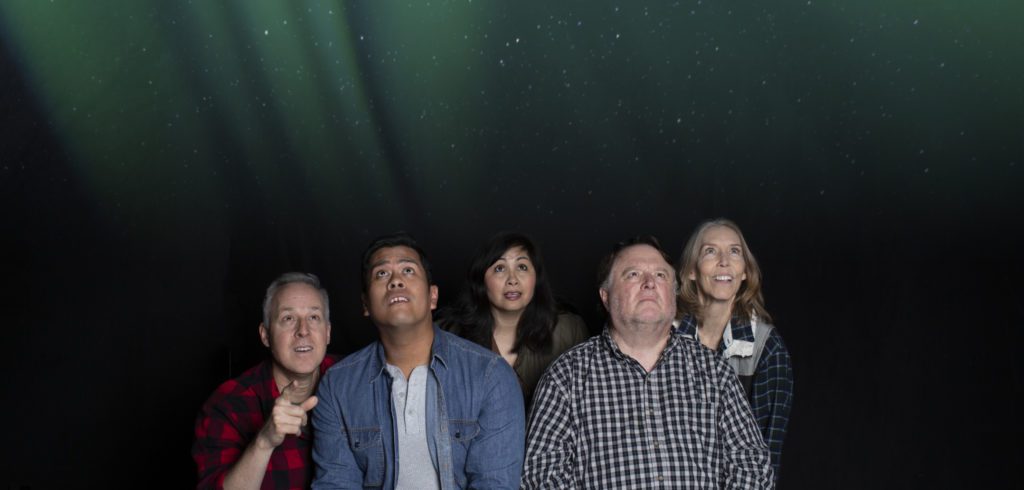 by Miranda Rose Hall
This poetic new play with music follows Ed, a gay Jesuit priest who leaves the Catholic church to reconcile with his estranged brother in an isolated and icy township in Alaska.
Read More »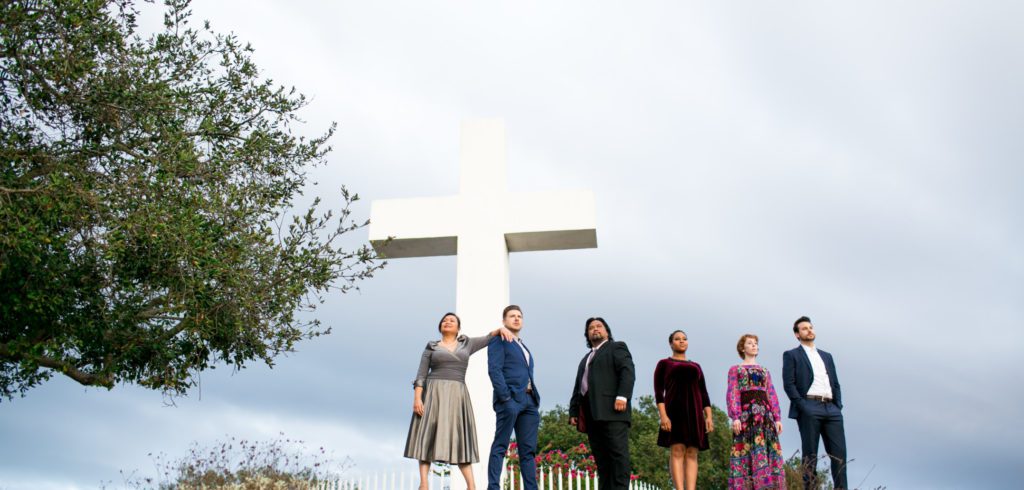 Written by Steven Cosson & Jim Lewis
Created from actual interviews with citizens of Colorado Springs, the capital of the Evangelical movement, this timely musical explores faith, and the organized resistance against Gay rights.
Read More »
Bull in a China Shop by Bryna Turner
This Beautiful City by The Civilians (Written by Steven Cosson & Jim Lewis) 
The Hour of Great Mercy by Miranda Rose Hall
Hedwig and the Angry Inch by John Cameron Mitchell
Significant Other by Joshua Harmon
Season 33 Cabaret
La Ronde (Tryst) Created by Michael Mizerany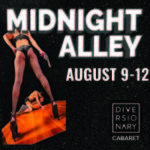 Midnight Alley Created by Michael Mizerany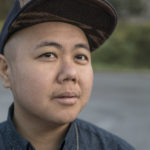 Queer Heartache by Kit Yan
2017-2018
Mainstage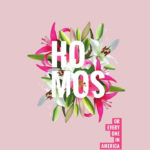 Homos, Or Everyone In America

 by Jordan Seavey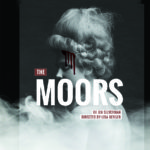 The Moors

by Jen Silverman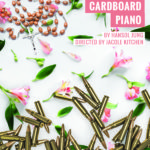 Cardboard Piano by Hansol Jung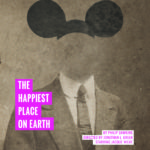 The Happiest Place on Earth by Philip Dawkins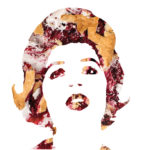 The Loneliest Girl in the World with book and lyrics by Gordon Leary and music by Julia Meinwald
Cabaret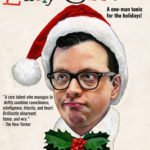 Lonely Christmas by Isaac Oliver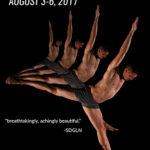 ManTrap
In the Va Va Voom Room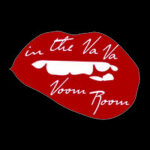 2016-2017

Mainstage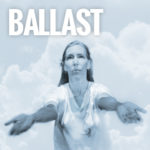 Ballast
by Georgette Kelly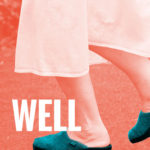 Well by Lisa Kron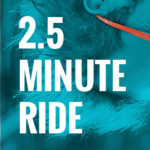 2.5 Minute Ride by Lisa Kron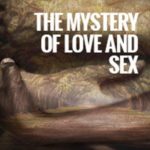 The Mystery of Love and Sex by Bathsheba Doran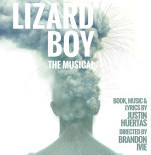 Lizard Boy Music & Lyrics by Justin Huertas
Cabaret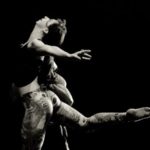 Gay (as in happy) Songs and Dances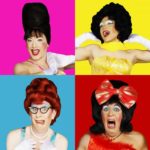 The Kinsey Sicks Oy Vey in a Manger (co-production with Martini's Above 4th)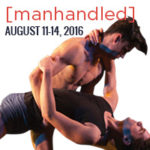 [manhandled]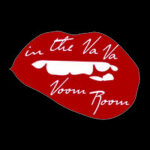 In the Va Va Voom Room
2015-2016
Mainstage
| | |
| --- | --- |
| | Amazons and their Men by Jordan Harrison |
| | Bright Half Life by Tonya Barfield |
| | A Civil War Christmas by Paula Vogel |
| | Now or Later by Christopher Shinn |
| | The Boy Who Danced On Air by Tim Rosser and Charlie Sohne |
Cabaret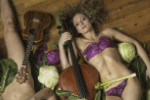 The Skivvies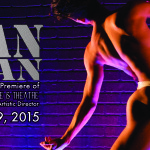 Man Clan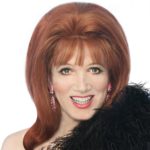 A Divine Evening with Charles Busch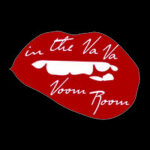 In the Va Va Voom Room
2015 Spring
Mainstage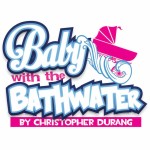 Baby With the Bathwater by Christopher Durang
A New Brain by William Finn & James Lapine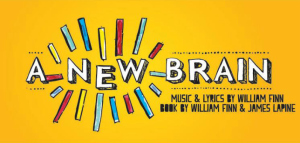 Cabaret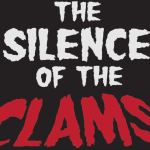 The Silence of the Clams by Jamie Morris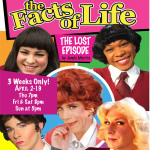 The Facts of Life by Jamie Morris
2014
Mainstage
Boys and Girls  by Tom Donaghy
Thrill Me: The Leopold and Loeb Story Book, Music and Lyrics by Stephen Dolginoff
bare: a pop opera Music by Damon Intrabartolo. Book and Lyrics by Jon Hartmere.
Regrets Only by Paul Rudnick
TRU by Jay Presson Allen
Cabaret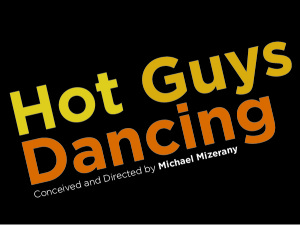 Hot Guys Dancing Conceived and Directed by Michael Mizerany
B Squared by Brad Bradley with Musical Direction by Joshua Zecher-Ross
Miss Gulch Returns! 
Re-Designing Women by Jamie Morris
She-Rantulas from Outer Space-in 3D! by Ruff Yeager & Phil Johnson
2013
Birds of a Feather by Marc Acito
The Further Adventures of Hedda Gabler by Jeff Whitty
The Divine Sister by Charles Busch
Marry Me a Little by Stephen Sondheim
She-Rantulas from Outer Space-in 3D! by Ruff Yeager & Phil Johnson
Scrooge in Rouge Book and Lyrics by Ricky Graham. Hargis. Original Music Composed by Jefferson Turner.
Señor Phil's Casa del Ha-Ha 
Miss Kitty's Wild West Revue Conceived and Directed by Michael Mizerany
2012-2013
Mainstage
Harmony, Kansas Music by Anna K. Jacobs. Book & Lyrics by Bill Nelson
Pippin Music & Lyrics by Stephen Schwartz. Book by Roger O. Hirson
When Last We Flew by Harrison David Rivers
Scrooge in Rouge Book and Lyrics by Ricky Graham. Additional Material by Jeffrey Roberson. Other Interesting Bits by Yvette Hargis. Original Music Composed by Jefferson Turner.
Hot Guys Dancing Conceived and Directed by Michael Mizerany
Cabaret
You Gotta Get a Gimmick Conceived and Directed by James Vasquez
Dance / Theatre Artistic Direction by Peter G. Kalivas
Altar Boyz Book by Kevin Del Aguila
Playlist: An evening with Telly Leung
Señor Phil's Casa del Ha-Ha 
Heather & Tony: We Might Be Cousins by Heather Paton and Tony Houck
Tori Roze and the Hot Mess
Bobby Jo Valentine
2011-2012
Mainstage
Poster Boys by Michele Riml
Edward II by Christopher Marlowe
Learn to be Latina by Enrique Urueta
Next Fall by Geoffrey Nauffts
The Pride by Alexi Kaye Campbell
Cabaret
Pepper and Sam
The Facts of Life: The lost episode
Beth Malone So Far by Beth Malone
Señor Phil's Casa del Ha-Ha 
Bobby Jo Valentine
2010-2011
Mainstage

title of show Book by Hunter Bell Music & Lyrics by Jeff Bowen
Anita Bryant Died For Your Sins by Brian Christopher Williams
Santa Claus Is Coming Out by Jeffrey Solomon
Fair Use by Sarah Gubbins
And Then I Wrote a Song About It Book by Eric H. Weinberger, Music by Daniel S. Acquisto, Lyrics by Sammy Buck
Dooley by William di Canzio
Cabaret
Always a Bridesmaid, Never a Groom written and performed by Robin Tyler
Sextet Music and Libretto by Nicolas Reveles
Dance / Theatre Artistic Direction by Peter G. Kalivas
2009-2010
Mainstage
Twist by Gila Sand and composer Paul Leschen
Bent by Martin Sherman
The New Century by Paul Rudnick
The Marriage Bed by Nona Shepphard
Moscow Book and lyrics by Nick Salamone.  Music by Maury R. McIntyre
Cabaret
Dance / Theatre Artistic Direction by Peter G. Kalivas
Queer Theatre: Taking Center Stage
2008-2009

Yank! by David and Joseph Zellnick
Scrooge in Rouge by Ricky Graham, Jeffrey Roberson, Yvette Hargis and Jefferson Turner
As Much As You Can by Paul Oakley Stovall
Facing East by Carol Lynn Pearson
The Little Dog Laughed by Douglas Carter Beane
2007-2008
The Break Up Notebook: The Lesbian Musical by Patricia Cotter (Book) and Lori Scarlett (Music and Lyrics)
The Busy World is Hushed by Keith Bunin
Torch Song Trilogy by Harvey Fierstein
The Daddy Machine by Patricia Loughrey and music and lyrics by Rayme Sciaroni
Bluebonnet Court by Zsa Zsa Gershick
Corpus Christi by Terrence McNally
2006-2007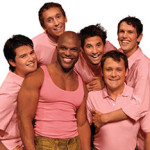 When Pigs Fly by Howard Crabtree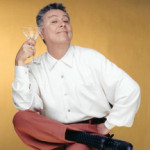 ¡Gaytino! written and performed by Dan Guerrero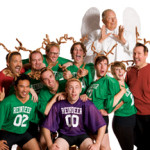 It's a Fabulous Life by David Sexton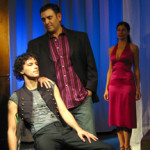 Happy Endings are Extra by Ashraf Johaardien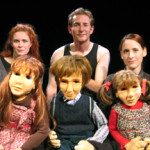 The Long Christmas Ride Home by Paula Vogel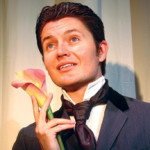 Bunbury by Tom Jacobson
2005-2006 – Diversionary celebrates it's 20 year anniversary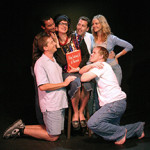 Valhalla by Paul Rudnick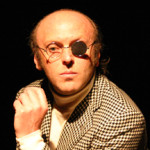 A Bright Room Called Day by Tony Kushner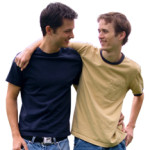 Beautiful Thing by Jonathan Harvey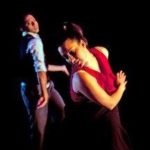 The Twilight of the Golds by Jonathan Tolins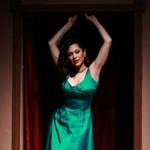 Pulp by Patricia Kane
2004-2005
Thief River 
by Lee Blessing
Fit To Be Tied by Nicky Silver
Wrinkles by Rebecca Basham
Reverse Psychology by Charles Ludlam
Looking for Normal by Jane Anderson
Confessions of a Mormon Boy by Steve Fales
2003-2004
Love! Valour! Compassion! by Terrence McNally
Another American: Asking and Telling by Marc Wolf
Brave Smiles by The Five Lesbian Brothers
Butterflyby David Henry Hwang
Places to Touch Him by Guillermo Reyes
2002-2003
The Killing of Sister George by Frank Marcus
The Mystery of Irma Vep by Charles Ludlam
Gross Indecency by Moisés Kaufman
Deporting the Divas by Guillermo Reyes
Falsettos by William Finn & James Lapine
2001-2002
The Boys in the Band by Mart Crowley
Lot's Daughters by Rebecca Basham
Jeffrey by Paul Rudnick
Never the Sinner by John Logan
Cloud Nine by Caryl Churchill
Fifth of July by Lanford Wilson
2000-2001
Jeff Stryker does Hard Times
Angels in America Part Two: Perestroika by Tony Kushner
Handsome Men by Mike Dempsy
Friends of Dorothy by Ruff Yeager
The Mineloa Twins by Paula Vogel
The Most Fabulous Story Ever Told by Paul Rudnick
Breaking The Code by Hugh Whitmore
Psycho Beach Party by Charles Busch
Love! Valour! Compassion! by Terrence McNally
1998-1999
Suddenly Last Summer by Tennessee Williams
Women Behind Bars by Tom Eyen
Angels in America Part One: Millennium Approaches by Tony Kushner
Rocky Horror Show by Richard O'Brien
Cyberqueer by Tom Jacobson
Our Gay Apparel by Robert Joseph
1997-1998
Dangerous Beauty by Lee Jenkins
Our Gay Apparel by Robert Joseph
O'Mary's by Wayne Tibbets
Giving up the Ghost by Cherrie Moraga
The Destiny of Me by Larry Kramer
Hannah Free by Claudia Allen
The Gays of Our Lives by Claudia Allen
1996-1997
Execution of Justice by Emily Mann
Our Gay Apparel by Robert Joseph
A Late Snow by Jane Chambers
Weldon Rising by Phyllis Nagy
Girl Bar by Phyllis Nagy
1995-1996
The Underwear Plays by Troy Tradup
Our Gay Apparel by Robert Joseph
Julie Johnson by Wendy Hammond
Salaam Shalom by Saleem Azzouqa
Why We Have A Body by Claire Chafee
Hair book & lyrics by James Rado & Gerome Ragni and music by Galt MacDermot
1994-1995
Porcelain by Chay Yew
Bonnie Earl Tapestry by H.L. Cherryholmes
The Tailor-Made Man by Claudio Macor
Naked & In Love by Tom Keegan and Davidson Lloyd
3 by Sarah Schulman by Sarah Schulman
MidWest Side Story written and performed by John McGivern
Something in Common written and performed by Frank DiPalermo
The City Made Me Do It with David Mills by David Mills
Last Summer at Bluefish Cove by Jane Chambers
1993-1994
nooses, knives & lovers by Robert Joseph
Movie Queens by Claudia AlIen
Your Soaking In It with David Mills by David Mills
Street Theater by Doric Wilson
1992-1993
Ten Percent Revue by Tom Wilson Weinberg
Bent by Martin Sherman
The Bitter Tears Of Petra Von Kant by Rainer Werner Fassbinder
The Well of Horniness by Holly Hughes
1991-1992
Small Town Confidential by Jim Pfanner
Dolores Street by Theresa M. Carilli
Healin' Dirt Diner by Mary F. Casey and Pamela Gray
1990-1991
Remember My Name by David Lemos
Coming Soon by Debby Klein
Rules of Love by Joe Pintaro
1988-1989
Untold Decades by Robert Patrick
A Late Snow by Jane Chambers
Jerker, or The Helping Hand by Robert Chesley
1988
Stage Blood by Charles Ludlam
Life of the Party by Doug Holzclaw
Celebrity Gaze, adaptation of Boze Hadliegh's book, Conversations with My Elders
1986-1987
Lunch and Dessert by Philip Real & The Fairy Garden by Harry Kondoleon
Disappearing Act by Michael Oster