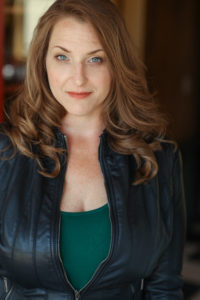 Kym Pappas (Director) considers herself the luckiest to be back at Diversionary Theatre working with this brilliant company on Plot Points in Our Sexual Development by Miranda Rose Hall. Kym is the Co-Artistic Director of InnerMission Productions. Directing credits include the San Diego Premieres of Revolt. She said. Revolt again. by Alice Birch, Gideon's Knot by Johnna Adams, Seminar by Theresa Rebeck, Fat Pig by Neil Labute, Dog Sees God: Confessions of a Teenage Blockhead by Burt V. Royal, and the World Premiere of Disappearing Act by Delia Knight (InnerMission Productions), Sonnets for an Old Century by Jose Rivera (UCSD), The Kid Thing by Sarah Gubbins and The Diary of Anne Frank Adapted by Wendy Kesselman (MOXIE Theatre), and Well by Lisa Kron (Diversionary Theatre). She directed and developed an original theatre piece, ONE with the L.E.T Youth Crew and the San Diego Domestic Violence Council. She is a member of the Pasadena Playhouse Directors Lab West. Big love to Jyl!
Yi-Chien Lee (Scenic Designer) is a San Diego based set designer originally born and raised in Taiwan. Selected design credits include The Great Leap (Cygnet Theatre), Girlfriend (Diversionary), The Winter's Tale (The Old Globe-Globe for All), Eurydice (Open Wings Theatre), Mission Incomplete (Young Stars, New Vision), Code: Cytus (Divertimento. Media), Memory in the moonlight (Chuan Ai Performing Arts), Very Disco (The Naked Foreheads), Truth or Dare (MOD Short Film), In Search of Beckett (Double Theatre), You tube (Dead-end Flower), Representation of the Cherry Orchard (Minister of Culture, Taiwan), Everybody Black (UCSD), How to Defend Yourself, Mothers (New Play Festival). She received MFA from UCSD Theatre and Dance and BA from National Taiwan University. Her work for Moon drunk has been selected for Emerging Artist/Imagination Exhibit in 2019 Prague Quadrennial. yichienlee.com
Elisa Benzoni (Costume Designer) is thrilled to be working again with Diversionary Theatre where she has had the pleasure of designing shows such as Loneliest Girl and Hedwig and the Angry Inch. Elisa has also worked on over a hundred productions across Southern California with theaters such as The Old Globe, La Jolla Playhouse, Geffen Playhouse, South Coast Repertory Theatre, Laguna Playhouse, San Diego Repertory Theatre, North Coast Repertory Theatre and New Village Arts. Being Italian born, Elisa has also had the opportunity to work and perfect her craft in Europe. Elisa holds a costume design M.F.A. from UCSD where she currently is an adjunct professor. www.elisabenzoni.com
Lily Voon (Sound Designer) is excited to finally work with the Diversionary Theatre family! She is a graduate from University of California, San Diego. She studied Interdisciplinary Computing & the Arts (ICAM Music) with an emphasis on recording arts and sound design, and a minor in Music. Sound Design credits include: Dance Nation (MOXIE Theatre), Herland (MOXIE Theatre), Fade (MOXIE Theatre), Anne Frank (MOXIE Theatre), Cell (Mo'olelo Performing Arts Company), A Midsummer Night's Dream (UCSD), 24 Hour Play Festival (UCSD), and A two People's Names and Yanipsich Krumbach and the Infinite Day Blue (UCSD, UNPF 2014 Showcase). Assistant Sound Design credits include: In the Crowding Darkness (UCSD, WNPF 2014) and Eternally Bad (MOXIE Theatre).
Curtis Mueller (Lighting Designer) returns to Diversionary having designed The Santaland Diaries, Girlfriend, Hedwig and The Angry Inch, Bull in a China Shop, The Happiest Place on Earth, Cardboard Piano, Homos, Well, 2.5 Minute Ride, Lizard Boy, Manhandled, Now or Later, A Civil War Christmas, Amazons and Their Men, Man Clan, and A New Brain. Select local credits include: Withering Heights, Margin of Error (Roustabouts Theatre Company); End of The Rainbow, Quality of Life, The 25th Annual Putnam County Spelling Bee, I Hate Hamlet, All My Sons, Macbeth (Intrepid Theatre Company); A Weekend With Pablo Picasso, The Secret Garden, Big River, The 1940s Radio Hour, Seascape (New Village Arts). Curtis has also worked extensively with Coronado School of The Arts. Curtis holds a BFA in Lighting Design from California Institute of The Arts.
Edward Khris Fernandez (Stage Manager) Selected credits include: Vietgone LA Premiere – East West Players, Samsara LA Premiere – Coeurage Theatre, Men on Boats LA Premiere – Son of Semele, Bach, Rock, & Shakespeare XVI – The Greek Theatre, Urinetown: The Musical – Glendale Theatre, Assassins – Young Artists Forever, and Matilda – Coronado Playhouse. Proud Member of the Stage Management Association and the Los Angeles Stage Managers group. For more: edwardkhrisfernandez.com