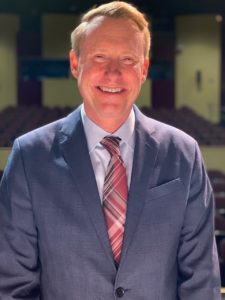 Russ Sperling [he/him/his] (President) is the Director of Visual and Performing Arts (VAPA) for San Diego Unified School District. He is responsible for all components of arts education in the California's second largest school district. Under his leadership, the district's board of trustees unanimously approved a district Strategic Arts Education Plan in the fall of 2016 and established the VAPA Foundation, supporting the arts in schools in 2017.
Mr. Sperling currently serves as Western Division Immediate Past President of the National Association for Music Education (NAfME).  He previously served as President of the California Music Educators Association (CMEA).
He is a founder and remains the lead coordinator of the San Diego Pride Youth Marching Band, an ensemble of 80 high school and college students from throughout Southern California.  The band performs in San Diego Pride events and parade, and is the only one of its kind internationally.  
He is the founding President and now board member of the San Diego Winds, a professional wind ensemble.  He is the Director of the Grossmont College Concert Band.
Mr. Sperling served three years as Visual and Performing Arts Coordinator for the San Diego County Office of Education. He provided consultations and services to the 42 school districts in San Diego County on all facets of arts education, K-12.  While at the county, he served as the leader of Arts Empower San Diego, San Diego County's strategic arts education initiative.  He has also served four years as Director of Visual and Performing Arts for the Sweetwater Union High School District. 
Mr. Sperling began his career as the Instrumental Music Director at Helix Charter High School. During his fourteen-year tenure at Helix, the band and orchestra tripled in size, won numerous awards and performed in Europe on three tours. 
Mr. Sperling holds a B.A. in Political Science from California Polytechnic State University, San Luis Obispo, a Masters in Educational Leadership from Point Loma Nazarene University and a second Masters in Music Performance with an emphasis in Conducting from San Diego State University.
Mr. Sperling was recently recognized as San Diego Pride's Volunteer of the Year. He has received the Arts Advocate award from Bravo San Diego.  From the CMEA Southern Border Section, he has received their "Music Educator," "Administrator," and "Band Director" of the year awards.  He has received the Outstanding Administrator award by the California Art Education Association, and has been honored as a distinguished alumnus by the School of Music and Dance at San Diego State University. He has received the "Prize Principal Award" from KYXY FM and Point Loma Nazarene University. He has received the Golden Apple Award from Helix Charter High School for excellence in teaching.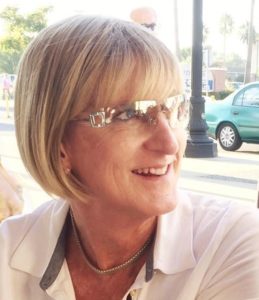 Beth Kind [she/her/hers](Vice president) pronouns she/her/hers, is a transgender woman living in North County San Diego and has been living full time as such for about 5 years. She is the president and founder of a local biotech firm, Quadrants Scientific, Inc., founded in 1997 after working for about 20 years in the pharmaceutical industry. Beth is very involved with her church, Metropolitan Community Church of San Diego, and serves on the Board of Directors amongst other responsibilities, including founding a Trans support group and providing ministry outreach to incarcerated LGBTQ inmates at the San Diego County Sheriff's Department men's jail. Beth is the current Co-Chair for The Human Rights Campaign San Diego Chapter and has held other support roles in her 3 years of involvement. In her spare time, you'll either find her working out at the pool or in the kitchen with her partner, preparing something delicious and entertaining friends. Beth has three loving adult children who have been very supportive in her transition.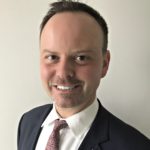 Jay Henslee [he/him/his] (Vice President) is originally from Northern California, but has enjoyed calling San Diego home for the past eight years. Jay attended Chico State University with a major in marketing and sales. He is currently a Vice President, District Manager for U.S. Bank, having spent the past 14 years in various roles throughout California. He was a recipient of the Sacramento Business Journal "40 under 40" award, and was instrumental in expanding the U.S. Bank retail market in Northern and Southern California. He is heavily involved with a number of local non-profit organizations, and is on the Board of Directors for Rebuilding Together San Diego, City Ballet of San Diego and the San Diego Performing Arts League. Jay is a 2017 graduate of LEAD San Diego.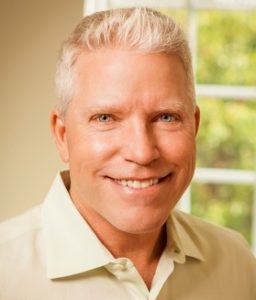 Tom Abbas [he/him/his] (Treasurer) Tom is a native San Diegan and a 1984 graduate of San Diego State University with a degree in Accounting. He is a Certified Public Accountant and has been a partner with Abbas, Jenson, & Cundari for the past 30 years. He has served on the board of directors for several local non-profit organizations including Special Delivery San Diego, America's Finest City Softball League and the Greater San Diego Business Association Charitable Foundation.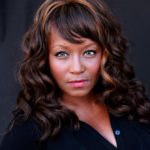 Yolanda Franklin [she/her/hers] (Artistic Trustee) is the Executive Artistic Director of Common Ground Theatre, the third oldest Black theatre in the country. Yolanda was recently part of two Juneteeth programs at the Old Globe, where she performed in a reading of a new play, and San Diego Rep where she was listed as one of the prominent speakers on the We Are Listening panel. Before Covid-19 she had just directed Little Rock by Rajendra Ramoon Maharaj about the nine black children who were the first to integrate an all white school in Arkansas. She also performed Babette in Babette's Feast at Lamb's Theatre in Coronado. She has won several awards as an Actor and Director. Yolanda received the Craig Noel Award for Outstanding Featured Actress in a Play for her performance in The Further Adventures of Hedda Gabler at Diversionary Theatre. Yolanda continues to be an advocate for her people, a champion for the equality of all people/genders, and a positive force of unity in our theatre community and world.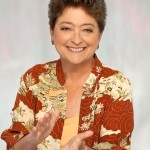 Allison Rossett [she/her] (Secretary) After 40 years as a university professor, Dr. Allison Rossett is now Professor Emerita of Educational Technology at San Diego State University. She currently consults to government agencies and corporations in workplace learning and technology-based systems working on topics as diverse as development for the people who develop online learning programs, helping organizations with strategic directions for career development and workforce learning. She keynotes conferences for learning professionals who work in health care, pharmaceuticals, insurance and defense. Once a New Yorker, now for many decades a happy San Diegan, Allison is a member of the Defense Acquisition University Board of Visitors, the Arcadia University Board of Trustees, and Diversionary's Board, as of April, 2016. Allison is a member of the TRAINING HRD Hall of Fame and was recognized by ATD for a remarkable career of contributions to workplace learning and instructional technology. Allison also received the International Society for Performance Improvement's highest award, Member for Life and CLO's equivalent, the Norm Kamikow award. Allison is most proud of her very, very, very long relationship with Sue Reynolds, CEO of Community HousingWorks.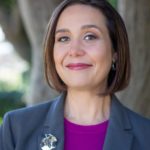 Jodie Graber [she/her/theirs] (Trustee) Jodie was honored to join the board in December 2016. Jodie brings almost two decades of non-profit development and marketing experiences working for a diverse group of arts and social service organizations. Some of the organizations Jodie has worked with include Arizona Theatre Company, Phoenix Theatre, Arizona Broadway Theatre, and San Diego Repertory Theatre. She is currently the Senior Director of Philanthropy for the Jewish Federation of San Diego County. Jodie and her husband, Matt, are avid arts enthusiasts.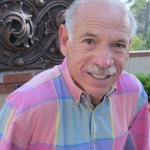 Rob Granat [he/him/his] (Trustee) was elected to the board in January 2015. Rob holds a B.A. from the University of Pennsylvania-Philadelphia and two MBA's from Columbia University-NYC. His work experience has been in the travel industry; first as a marketing analyst for TWA and then Eastern Airlines; then chiefly in the cruise industry – marketing and sales. He retired in 2003 as Vice President of INTRAV; a tour operator offering private jet tours, riverboat cruises in Europe; upscale tours all over the world and four small expedition ships cruising from the Arctic to the Antarctic and all the oceans in between. In addition to his service to Diversionary, Rob also volunteers for Balboa Park Model Railroad Museum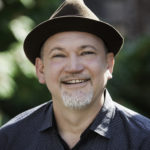 Daniel Jáquez [he/him/his] (Artistic Trustee) is a Director, Theater-Maker and Translator of plays. He is co-founder of San Diego's TuYo Theatre and is one of the inaugural Classical Directing Fellows at The Old Globe, where he directed The Winter's Tale. Jáquez serves on the Latinx Theatre Commons Advisory Committee, and is adviser and director for the Lark's U.S./México Playwright Exchange. He is a member of the Stage Directors and Choreographers Society. In New York City, Jáquez was Director and co-founder of Unit52, Intar Theatre's acting company; Director of Intar/Jerome Foundation NewWorks Lab, a festival producing four new plays by emerging Latinx playwrights annually. Jáquez spent a year in Portland, Oregon serving as Interim Artistic Director of Milagro Theatre where he directed several productions in Spanish and English and received Portland's DRAMMY award for outstanding direction. Jáquez earned an M.F.A. in Directing from Institute for Advanced Theater Training at Harvard University/Moscow Art Theatre, and a B.S. in Mathematics from the University of Texas.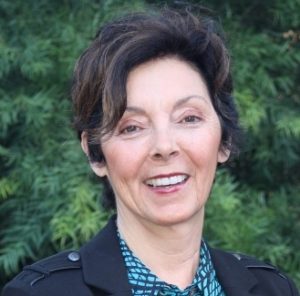 Colleen Kendall [she/her] (Trustee) earned a BFA in Speech & Theatre from Rowan University and worked in advertising and television production in New York before pursuing entrepreneurial opportunities. She co-founded an R&D company in photographically personalized giftware. Among other products, the firm developed and patented family entertainment equipment—at the time cutting edge—that made "customized picture postcards with the consumer's image in a choice of site-specific backgrounds," which was installed internationally. After an early retirement, Colleen qualified for her SAG-AFTRA cards and performed in commercials, industrial films, episodes of Renegade (Stu Segall Productions), and at San Diego theatres including Moonlight, Starlight…and Diversionary where she appeared in Coming Soon, Small Town Confidential, and both the original production and revival of 10% Revue. While in her acting career, she accepted her biggest role: Financial Consultant at Smith Barney. After another early retirement, Colleen completed a Copyediting Certificate program at UCSD and has over fourteen years of experience in corporate writing and editing and creative writing. She and her wife Georgia Griffiths—a former Diversionary trustee—married four years ago on their twentieth anniversary as a couple. The two are active volunteers for Angel Flight West (Georgia as pilot and Colleen as co-pilot), a nonprofit organization that arranges free, non-emergency air travel for children and adults with serious medical conditions and other compelling needs.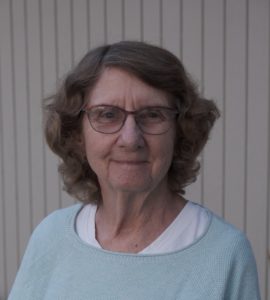 Debbie Macdonald [she/her/hers] (Trustee) worked for the YMCA of San Diego County for 25 years.  Debbie began her YMCA career at the East County YMCA as the director of child care services. Subsequently, Debbie was promoted to executive director of the YMCA Childcare Resource Service providing services to child care programs and low income families in San Diego County. As executive director, Debbie was responsible for a budget which included many federal, state and local government contracts. Debbie was active in state wide and federal advocacy and served on many state wide boards of directors.
Debbie graduated from Stanford University with a B.A. in political science, San Francisco State University with a M.A. in child development and San Diego State with a MBA.
Debbie retired from the YMCA in 2014 and remains active in the community as a board member at Temple Emanu El, a board member for Osher, Life Long Learning Institute  at UCSD, secretary of the Clairemont Democratic Club and co-chair of the leadership team of the San Diego County Childhood Obesity Initiative (COI).
Debbie is married to Nancy Kossan and has two sons and a new granddaughter.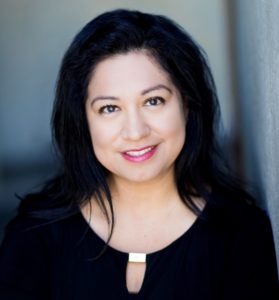 Karla Martinez [she/her/ella] (Trustee) was elected to the board in June 2019. Karla brings more than 15 years of non-profit management and operations experience. She is currently the Director of Operations in the Office of Philanthropy at Scripps Research. She is a San Diego native and is committed to serving the community through her board appointment at Diversionary Theatre and other volunteer work. She is a member of the Association of Fundraising Professionals-San Diego Chapter (AFPSD), Association of Advancement Services Professionals (AASP), San Diego Young Leaders (SDYL), and Council for Advancement and Support of Education (CASE). She and her partner are avid travel, art, and sports enthusiasts.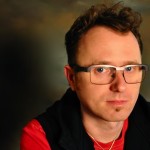 Matt M. Morrow [he/her/theirs] (Trustee)
Since joining Diversionary as the Executive Artistic Director, Matt has directed the 20th Anniversary Legacy Production of John Cameron Mitchell and Stephen Trask's
Hedwig and the Angry Inch,
the San Diego Premiere of The Civilians'
This Beautiful City
, the World Premiere of Gordon Leary and Julia Meinwald's musical
The Loneliest Girl in the World
, Georgette Kelly's
Ballast
(Winner, 2017 Best New Play, San Diego Critic's Circle Awards), the San Diego Premiere of Bash Doran's
The Mystery of Love and Sex
, among others
.
Matt recently directed Caryl Churchill's
Cloud Nine
with The Old Globe/USD MFA program. Prior to joining Diversionary, Matt was the Associate Artistic Director of City Theatre Company, a LORT theatre in Pittsburgh, Development Director of Cherry Lane Theatre, NYC's oldest Off Broadway theatre, and Development and Literary Director of Amas Musical Theatre, which pioneered multi-ethnic casting and production. He served as The John Wells Professor of Directing at Carnegie Mellon University's School of Drama (Graduate & Undergraduate Directing programs), and is a member of the Lincoln Center Director's Lab. He holds a BFA in Directing from Carnegie Mellon University.  
www.mattmmorrow.com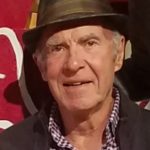 Glenn Sipes [he/him] (Trustee) hails from the Pittsburgh area. After receiving a B.S. in Pharmacy from the University of Cincinnati he earned his Ph.D. in Pharmacology from the University of Pittsburgh. After three years of additional research training at the National Institutes of Health in Bethesda, Maryland, he joined the University of Arizona Colleges of Medicine and Pharmacy in 1973 as an assistant professor and was promoted to Professor in 1982. During his 40 years of service at the UA he served as Head of the Department of Pharmacology and the Department of Toxicology and was also the Founding Director of the UA's Center for Toxicology and of its Southwest Environmental Health Sciences Center. His research accomplishments were recognized by The Society of Toxicology (SOT), the American College of Toxicology and the Academy of Toxicological Sciences (ATS) all of which honored him with their Distinguished Scientist Awards. He served as President of SOT, ATS and the International Union of Toxicology and was elected a Fellow of American Association for the Advancement of Science and of the Academy of Toxicological Sciences. When he retired from the faculty, he stated that his greatest satisfactions were to be a part of the professional and scientific development of junior faculty and postdoctoral fellows and serving as a mentor for over 100 graduate students. As Professor Emeritus he spends a few hours a month conducting safety assessments on food and fragrance ingredients and as a member of the National Advisory Board of the UA College of Pharmacy. After retirement he was finally able to move to San Diego where he keeps busy practicing yoga, playing bridge at Redwood Bridge Club and raising funds for the Diversionary Theatre's Annual Gala.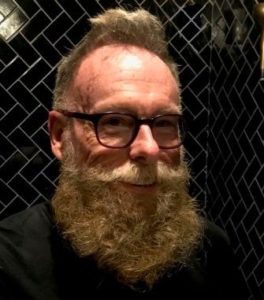 Mark Somers [he/him/his] (Trustee) recently retired after 15 years as Director of Finance of The Old Globe, Mark Somers has worked professionally in performing arts management for 45 years. He previously served as Director of Finance of La Jolla Playhouse; Managing Director of Portland (ME) Stage Company; and Managing Director of Alaska Repertory Theatre. He served on the board of Identity, which hosted Alaska's Gay Crisis Hotline; chaired the Portland Public Access Cable Board; and served on the board of Creative Response of the Arts in San Diego. Mark received his B.S. in Theatre and Communications from Drexel University in Philadelphia. For nine years, Mark hosted Front Row Center, a weekly program of Broadway cast recordings on KSKA, Anchorage Public Radio.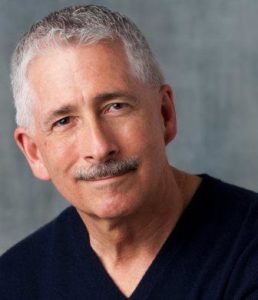 Nic Reveles [he/him/his] (Trustee) Pianist, composer, and educator, just retired from the position of Director of Education and Community Engagement at San Diego Opera, a company with which he's been involved as a speaker on opera since 1977. In that time he's given countless lectures and talks on opera, and as Director of Education he devised innovative education programs for children and adults: the Words and Music and Senior to Senior opera writing programs, Community Conversations, Opera Exposed, Opera on Track and the San Diego Opera Podcast among others. From 1999 to 2015 he was the host and writer for UCSD-TV's OperaTalk with Nic Reveles, a program seen throughout the country via the UC Television Network.
Reveles holds a Bachelor of Arts in Music from the University of San Diego, a Master of Music in Choral Conducting from the University of Redlands and a Doctor of Musical Arts in Piano Performance. Past positions have included Associate Professor of Music at the University of San Diego (1977-1990) and pianist/music director for Mikhail Baryshnikov's White Oak Dance Project (1993-1998), touring the United States, Canada, Europe and the Middle East with the dancer and his company.
As a composer, he has composed three operas, the children's operas The Sleeping Beauty (2005) and Rumpelstiltskin (2008) for the San Diego Opera Ensemble, and Sextet, a queer opera (2010), a commission funded by the Irvine Foundation for Diversionary Theatre. He has also composed scores and created sound designs for the Old Globe Theatre, North Coast Repertory Theatre and Arizona Repertory Theatre. His mariachi score for Beaumarchais' The Marriage of Figaro for ART in 1992 was named 'Musical of the Year' by The Arizona Republic. His passions include California native plants and cycling. His Bonita garden, El Jardin de Marta, was a featured installation twice on the California Native Plant Society's annual garden tour (2015 & 2017). He recently participated in the 545-mile AIDS/LifeCycle ride from San Francisco to Los Angeles.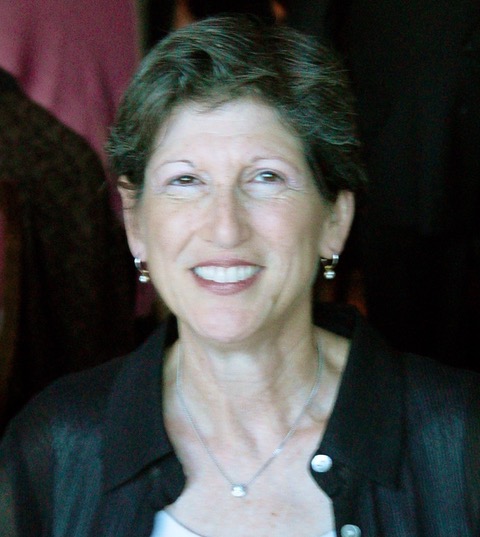 Paula Tallal, Ph.D. [she/her/hers] (Trustee)  is a research scientist, professor, board certified clinical psychologist and entrepreneur. She received her B.A in Art History from NYU and Ph.D in Experimental Psychology from Cambridge University. Over the past 40 years she has held academic positions at Johns Hopkins School of Medicine, UCSD School of Medicine, Rutgers The State University of New Jersey and The Salk Institute for Biological Sciences; living both in New York City and San Diego.  She is currently a Board of Governor's Professor of Neuroscience Emeritus and Co-Founder of the Center for Molecular and Behavioral Neuroscience at Rutger's University in New Jersey and Adjunct Professor of Neuroscience at The Salk Institute for Biological Studies.  Paula was named one of the "Ten smartest people in the State of New Jersey" by the New Jersey Star Ledger and won the Thomas Edison Inventor of the Year Award for her several dozen U.S. patents leading to the invention of Fast ForWord, the first individually adaptive ("smart"), neuroplasticity-based software, designed to remediate language-based learning disorders. Paula Co-Founded Scientific Learning Corporation in 1996, the company that has brought Fast ForWord to over 3 million struggling learners around the world. Tallal is a sought -after international authority and keynote speaker on language and literacy development and disorders with over 200 academic publications. She was honored to be invited to presented testimony to the U.S. Congress on Dyslexia.
Paula loves choral music and theater.  She is proud to have sung with the Cambridge University King's and Queen's College Choruses, The Baltimore Symphony Orchestra Chorus, The San Diego Master Chorale and The La Jolla Symphony Chorus. She has been a singing member of the San Diego Women's Chorus since 2012, served on their Board of Directors and is currently on their Board Development and Fundraising Committee.
Paula was in a 32 year relationship with her spouse Colleen Osburn who died in 2014.  In her memory Paula established the Colleen Osburn Gratitude Fellowship for the San Diego Women's Chorus to assure no women is denied the opportunity to sing because of financial concerns. She also had a stone placed on the Diversionary Theater's patio in Colleen's memory.  Paula has been in a loving relationship with her current partner, Lark Bearden, for the past 7 years.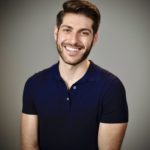 Vincenzo Tarantino  [he/him/his] (Trustee) is a San Diego native that works at Options For All, a non-profit organization dedicated to inclusion and equity for adults with intellectual and developmental disabilities (I/DD). He holds a Bachelors of Science in Television Film and New Media from San Diego State University and emerged in his career as a Program Director for a Film and Media Training program at his current place of work. Now Options For All's Director of Marketing and Communication, Vincenzo tells the many touching stories and successes of his organization's mission. Vincenzo believes that all individuals are storytellers which is what made him pursue an educational foundation in Film and Media. He is proud of the work he does every day, sharing stories of resilience, inspiration, and inclusion. During his leadership, Vincenzo has led his team to be recognized as the San Diego Pride "Partner of the Year" in 2020, the recipient of the "Diversity in Film Award" at San Diego Film week in 2019, and the 2020 recipient of the Adam Heavner Memorial Award for Business of the Year. Vincenzo enjoys painting, being around family and friends, spending time with his corgi Calvin, and being an active member in his community.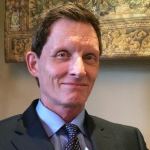 Scott Williford [he/him] (Trustee) was elected to the Diversionary Board in July 2014 and as Board President in February 2017. He brings a perspective as a patron of the Diversionary Theatre from its early years, as well as a diverse business experience background across many industries in San Diego since 1982. Scott is currently Products and Services manager at SDG&E, and has extensive experience in customer relationship strategies, product marketing and analytics in Aerospace, Technology Research, Software, Banking and Utilities industries. He was a pioneer in LGBT tennis organizations in the 1980's and 1990's, serving as Board President for the San Diego Tennis Federation (SDTF) for seven years and later founded the international Gay and Lesbian Tennis Alliance (GLTA). Scott received his B.S. in Mechanical Engineering at UC Davis and an MBA in Finance from San Diego State University. He and his partner of 16 years, Grant Reeder, are avid world travelers and arts enthusiasts and are both active in many local community and charitable organizations.
Honorary Board of Trustees
*In Memoriam
Susan Atkins-Weathers 
Larry Baza*
Jonathan Dunn-Rankin*
Stanley Lewis
Andrea Villa