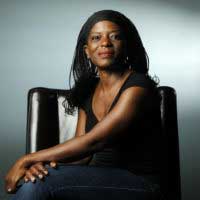 Delicia Turner Sonnenberg (She/Her/Hers)
(Director) is thrilled to return to Diversionary where she previously directed 
Fit to be Tied. 
Regional Theatre: The Garden (co-director), POP Tour- 
#Super Shiny Sara
, WoW Festival- 
The Car Plays SD
, 
Counterweight 
(LaJolla Playhouse)
;  Skeleton Crew
 (The Old Globe); 
Roz and Ray, Sex with Strangers, My Mañana Comes, In the Wake, The Seafarer, The Good Body, Miss Witherspoon, Intimate Apparel, Proof 
(San Diego REP); 
The Piano Lesson, Fences
 (Cygnet Theatre); 
The Amish Project 
(Mo`olelo Perfoming Arts Company). Additional Credits: Delicia is a founder and the former Artistic Director of MOXIE Theatre, which she helmed for 12 acclaimed seasons. Other directing credits include: 
Hamlet, Prelude to a Kiss
 (New Village Arts Theatre); 
Voyeurs de Venus, Bliss or Emily Post is Dead 
(MOXIE Theatre). Delicia has had the pleasure of directing productions at The Old Globe and University of San Diego Shiley Graduate Theatre Program, University of San Diego undergraduates, Sonoma State University, University of Redlands, San Diego State University, University of California San Diego and Palomar College. Delicia was twice a recipient of the Van Lier Directing Fellowship through Second Stage Theatre in New York, and is an alumna of the New York Drama League's Directors Program as well as TCG's New Generations Program. She has received NAACP Theatre awards and nomination for direction, a Women's International Center Living Legacy Award as well as many "Craig Noel" awards for Outstanding Direction of a Play and Outstanding Dramatic Production from the SD Theatre Critics Circle.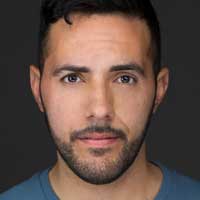 Frankie Alicea-Ford (He/Him/His)
(Associate Director) is a San Diego based, New York City trained theatre artist who has been working professionally since 2012. After receiving his BFA from the Tisch School of the Arts at New York University, Frankie has worked as a performer, deviser, educator and administrator throughout the US and abroad. He has created and spearheaded multiple theater education programs throughout Connecticut and New York and worked as the Residential Director of The Center for Creative Youth, based out of Wesleyan University. He currently works as a teaching artist with La Jolla Playhouse, New Village Arts and Diversionary Theatre and has extensive training in devised theater techniques, arts integration and trauma based theater practices. He was most recently an Artistic Associate and the Artist-In-Residence at New Village Arts in Carlsbad, CA.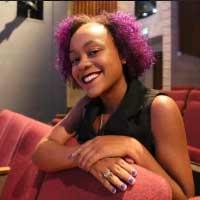 Beonica "B" Bullard (She/Her/Hers)
(Stage Manager) is happy to make her debut with Diversionary Theatre in this beautiful new play. Beonica earned her Bachelor of Arts in Theater from San Diego State University. Honors include a Certificate of Recognition in Artistic Achievement from the California Legislature Assembly. She has Staged Managed several shows with Dir. D. Turner Sonnenberg, such as 
Julius Caesar
 (SDSU), 
Roz and Ray
 (San Diego Repertory Theater), 
The Niceties
 (MOXIE) and feels blessed to be working with her again. Thank you to the whole Diversionary family.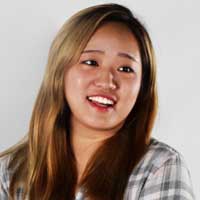 Minjoo Kim (She/Her/Hers)
(Lighting Designer) is happy to make her debut with Diversionary Theatre in this beautiful play. Her collective lighting design credits include 
Bette Davis Ain't for Sissies 
(Mile Square Theatre), 
The Two
 (Space Owul), 
The Great Leap
 (Cygnet Theatre)
, Quiet No More
 (San Diego Women's Chorus), 
Qulili 
(The Blindspot), IDEAS-Cetacea (Calit2 Theater, Atkinson Hall), Crimson Girl (Dongsoong Art Center), 
Die or Not
 (Seoul Art Space Mullae),
 Mask on/off 
(Shanghai Dramatic Arts Centre). Her work 
Othello 
got selected in the Emerging Artist/Imagination Exhibit from the USA at Prague Quadrennial in 2019. Many thanks to Delicia, the entire 
one in two
 team, Matt, and the Diversionary family.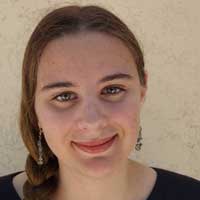 Mason Pilevsky
(Sound Design) is a sound designer, composer, and audio mixer. Favorite sound design credits:
 I and You
 (Moxie),
 The Niceties
 (Moxie), 
American Buffalo
 (Backyard Renaissance), 
Handbagged 
(Moxie), 
Hir 
(Cygnet), and 
Macbeth 
(Trinity). Favorite Diversionary credits include: 
Homos or Everyone in America
 (Assistant Sound Design) and 
Ballast 
(Assistant Sound Design. Many thanks to Delicia, Beonica, Allison, Frankie, and Matt and, of course, Mason's family and friends!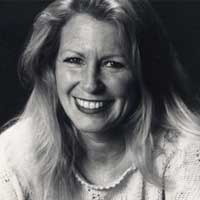 Victoria Petrovich
(Scenic & Projection Designer) is happy to make her return to live theater (!) as a new member of the Diversionary Theatre family to collaborate on this achingly beautiful new play. Previous collaborations with director Delicia Turner-Sonnenberg include 
The Good Body
 and 
In the Wake
 (SAN DIEGO REP), 
Blue Doo
r and 
Bliss! Emily Post is Dead
 (MOXIE). Other current collaborations (scenic/costume) are with director Ben Krywosz at NAUTILUS MUSIC-THEATER on the new song-cycle 
Stations of the Heart 
and 
Moonlit Walk Home. 
Some previous collaborations with Nautilus include 
Twisted Apples-Stories from Winesburg OH
, 
The Fantastics
, 
Ordinary Days
, 
Joan of Arc
, 
Sister Stories
, 
The Last Five Years
, 
Snow Leopard,  Without Colors, 
and 
The Juniper Tree
. Recent pre-pandemic projects (scenic/costume/projection) have been with director Robert Castro on the opera 
El  Cimmarón
 at the Im•Pulso Festival at UNAM, Mexico City, OLIVÉrio,  
A Wrinkle in Time
, 
Aladdin's Luck
, 
Frederick 
 (scenic/projection), 
Treasure Island
, 
Ferdinand the Bull
, 
Dreams of Anne Frank 
(scenic/costume) at Lewis Family Playhouse,  a theater-for-youth which tragically closed due to the pandemic. Other local productions include 
A Weekend with Pablo Picasso
, 
A Hammer, Bell and a Song to Sing
, 
Federal Jazz Project, The Who's Tommy 
(projection/ SAN DIEGO REP). International work has been with the International Opera Theatre in Cittá della Pieve, Italy and include 
Sacco e Vanzetti
, 
Errori!
, and 
Il Sogno di Una Notte di Mezza Estate
. Victoria teaches in the Design area/Theatre & Dance, UCSD. Wishing everyone good health!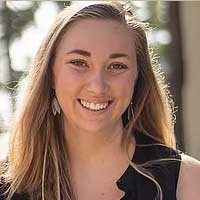 Brooke Kesler (She/Her/Hers)
(Costume Designer) is thrilled to be returning to the Diversionary Theatre team on this wonderful piece! Recent designs include: 
Red Bike 
(MOXIE);
 Girlfriend
 (Diversionary Theatre); 
She Loves Me
 (SDSU); 
Roald Dahl's James and the Giant Peach
 (SDSU); 
The Glaspell Project: Trifles and Woman's Honor
 (SDSU); and 
A Midsummer Night's Dream 
(Kingsmen Shakespeare Co.). She has also worked as an Assistant Costume Designer on 
A Midsummer Night's Dream
 (Santa Fe Opera), 
Cosi Fan Tutte
 (Santa Fe Opera), 
Il Trovatore
 (Central City Opera), and
 La Cage Aux Folles 
(Cygnet Theatre). As a Southern California local she is currently the Assistant to the Costume Director at the San Diego Opera, and a Lecturer in Costume Design at San Diego State University. She would love to thank Matt and the entire Diversionary family; as well as her friends, family, and amazing partner for all of the love and support!