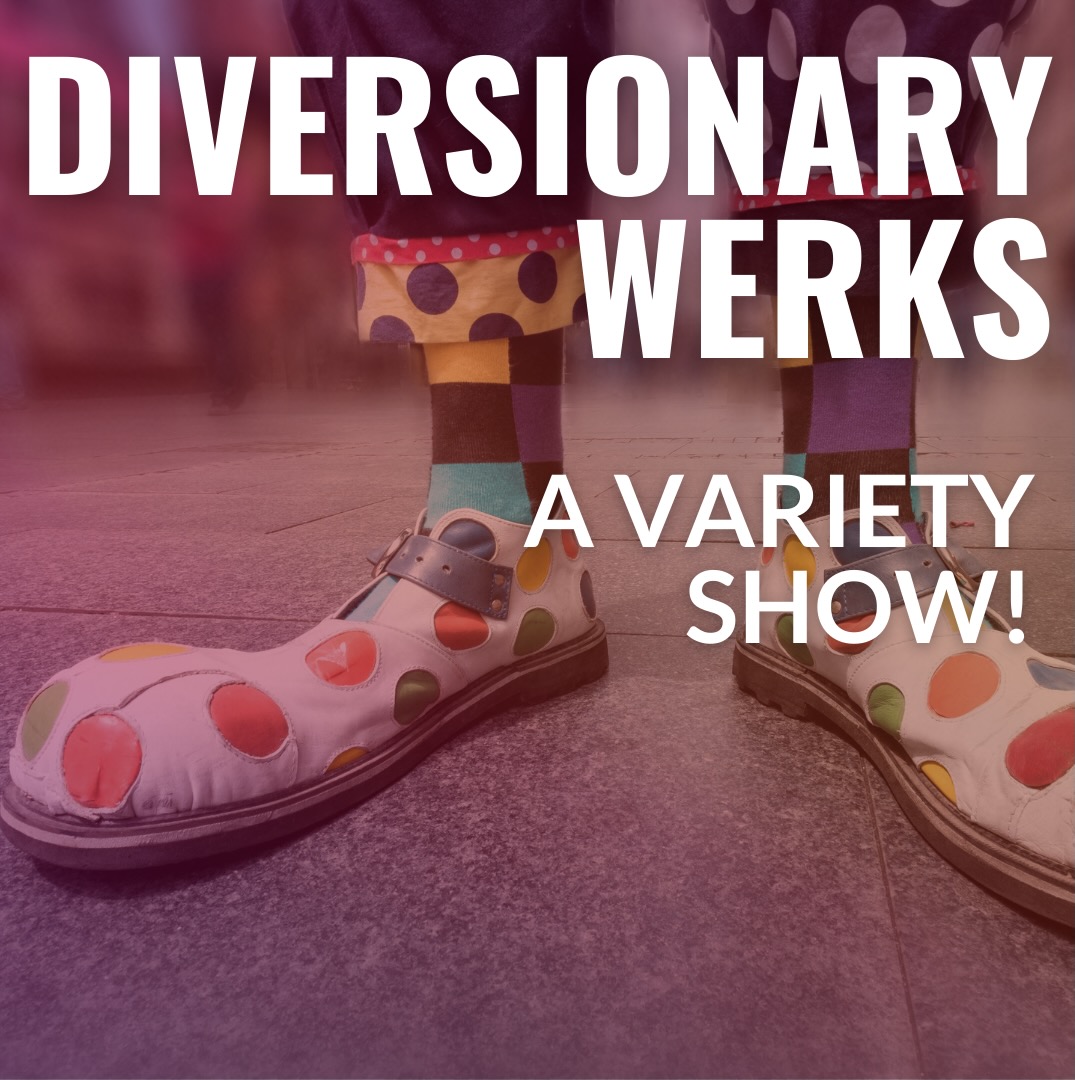 Diversionary Werks! – A Clown Cabaret
Tonight in the Clark Cabaret, we are having our first ever Clown Cabaret!
After a two-day DIVERSIONARY WERKS clowning workshop intensive, these artists will have created a clown character that we can't wait to introduce you to!
Come enjoy the shenanigans and humor these clowns will bring to the Cabaret!
Please be sure to refer to our up-to-date covid-19 policy here: https://www.diversionary.org/covidprotocol