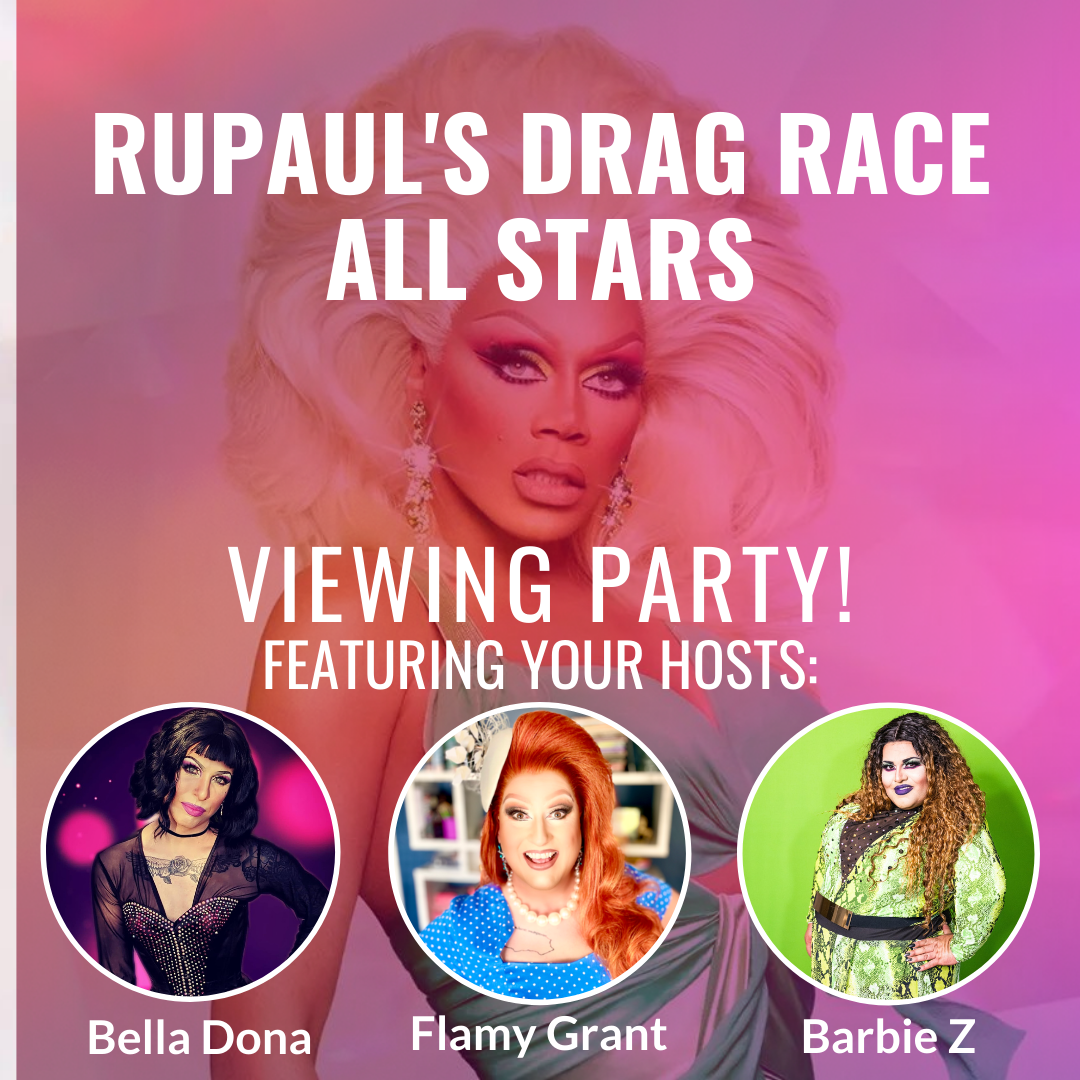 RuPaul's Drag Race All Stars Viewing Party
Racers, start your engines…
… and speed to the Clark Cabaret to catch the newest episode of RuPaul's Drag Race ALL STARS! Come by and kiki with your friends and some of San Diego's BEST Drag Queens as we enjoy the episode and some delicious cocktails together. Plus who knows what other kinds of shenanigans we may get into?
We'll start showing the episode at 5pm!! Join us for happy hour specials and watch the episode early, then spoil it for your friends!
Hosts Bella Donna (@miss.bella.donna), Barbie Z (@diego_barbiez) & Flamy Grant (@flamygrant)
Please be sure to refer to our up-to-date COVID-19 policy here.