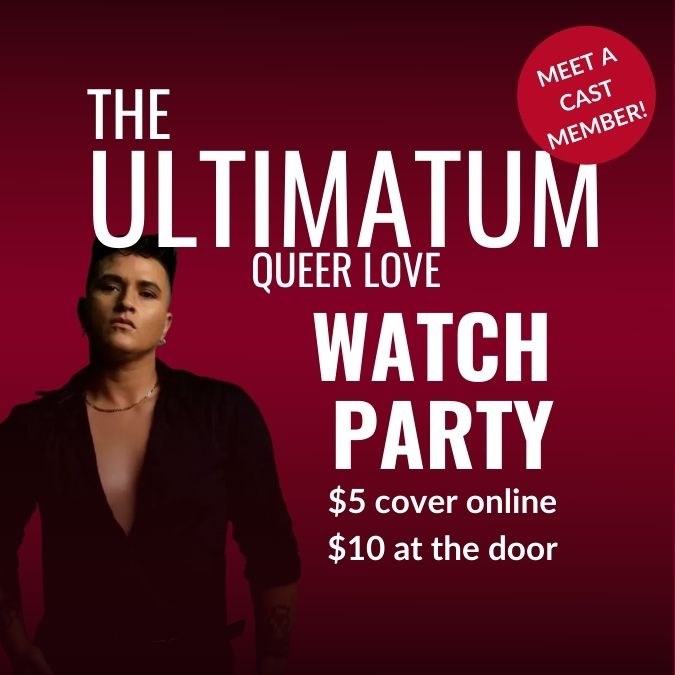 Ultimatum: Queer Love – Netflix premier
Five couples, made up of women and nonbinary people, are about to get their answer when The Ultimatum: Queer Love Season 1 launches on May 24, and we want to watch it all with you. Tiff will be joining us for a meet and greet before the show, to hang out during the episode, and a q&a after. Join us in the Clark Cabaret at 7:30pm to meet Tiff, and the show till start at 8pm.
$5 cover online, or $10 at the door – all proceeds get donated to Diversionary.  Click here to purchase tickets.