We're Expecting You.
Arrive by plane, boat, car or canoe to a sultry evening of fierce fashion, delicious dishes, luxurious libations, dirty dancing, and exhilarating entertainment.
Celebrate the third oldest LGBT theatre in the country and the resilience of our community. The event features a wild selection of songs queering the classic musical South Pacific.
To RSVP and purchase tickets or tables – CLICK HERE
FANTASY ISLAND
A Night in the Tropics
Friday, April 20, 2018
7:00 p.m.-11:00 p.m.
(VIP reception: 6:00 p.m.)
The Bahia Resort

998 West Mission Bay Dr., San Diego, CA 92109
Find your fantasy and celebrate the third oldest LGBT theatre in the country with a sultry evening of dining, ukuleles, auction, and dancing. The festivities will include an assortment of queered songs from the classic South Pacific performed by San Diego's favorite talent.
Former Diversionary Trustee and longtime supporter of the Arts in San Diego, Susan Atkins-Weathers is slated to receive the 2018 Fritz Klein Award. And the national best selling historian of the LGBT movement and celebrated author Lillian Faderman will receive the 2018 National Fritz Klein Award.

Master of Ceremonies:
Isaac Oliver
(Intimacy Idiot, High Maintenance)

The hilarious Isaac Oliver returns to San Diego after last appearing
here in December for Isaac Oliver's Lonely Christmas.
Event Co-Chairs: Paula Herring, Jerry Buckley
Honorary Committee: Larry Alldredge & Dawn Moore, Christopher Ashley, Larry Baza, David Bennett, Anna Curren, Kay Chandler & Sue Mayberry, Barry Edelstein, Joyce Gattas PhD, Bob Haskell, Peter Herman, Dea & Osborn Hurston, Christine Kehoe & Julie Warren, Seth Krosner & Phil Johnson, Fernando Z. Lopez, Kathyln Mead, Bill Purves & Don Schmidt, Sue Reynolds, Councilmember Chris Ward, Ruben Villegas.
Planning Committee:  David Bardsley, Khalid Bentaleb, Jenny Case, Jodie Graber, Nalini Koch, Kat Kuttler, Bill McClain, Marc McGrath, Matt Morrow, Allsion Rossett, Luis Salles, David Shorey, Glen Sipes, Steve Soloman, Brian Summerville, Dave Weir, Scott Williford, David Workman
VIP Host Table: $2,500 (VIP Reception, Prime Seating Location, Table Wine Service, 3 Course Plated Meal, Entertainment, Special Gift – $1,000 tax-deductible
VIP Ticket: $250 (VIP Reception, Prime Seating Location, Table Wine Service, 3 Course Plated Meal, Entertainment, Special Gift – $100 tax-deductible)
Regular Table: $1,500 (Table of 10, 3 Course Meal, Entertainment – $500 tax-deductible)
Single Tickets: $150 (3 Course Meal, Entertainment – $50 tax-deductible)

Attire: Island Elegance (Festive Cocktail)
The RSVP period has expired.
Please contact David Shorey at 619-220-6830 x104 with any questions or concerns
Presenting Sponsor:

The Honorees
Fritz Klein National Award Honoree: Lillian Faderman
Lillian Faderman is an internationally known scholar of lesbian history and literature, as well as ethnic history and literature. Among her many honors are six Lambda Literary Awards, two American Library Association Awards, and several lifetime achievement awards for scholarship. She is the author of The Gay Revolution, Surpassing the Love of Men, and Odd Girls and Twilight Lovers, all New York Times Notable Books. The Guardian named Odd Girls and Twilight Lovers one of the Top 10 Books of Radical History. Her biography of Harvey Milk will be published by Yale University Press in May.
Fritz Klein Award Honoree: Susan Atkins
After nearly 30 years in communications, including teaching at the University of Tulsa, Susan founded Atkins + Associates – a media and investor relations consulting firm serving the biotechnology industry – and sold the company to Porter Novelli, a global public relations agency. She was a leader in the biotechnology industry for more than 20 years, as director of communications for Genentech and as a corporate officer and vice president of communications for Ligand Pharmaceuticals and Rorer Group. She was also a member of the executive committee of the San Diego BIOCOM board of directors and active in the international Biotechnology Industry Organization. She was group vice president of Ketchum Public Relations in San Francisco, and was appointed Library Commissioner in San Diego and served on the Board of Directors of Planned Parenthood. She also served as Board Chair for Diversionary Theatre for five years – just after the organization moved into its new and current home. Now retired, Susan is on the Board of Directors of the national Gay and Lesbian Victory Fund where she was Board Chair for two years. She is also on the Board of the Women's Coalition of St. Croix, US Virgin Islands. Additionally, she has received several awards for philanthropy including an award from the Association of Fundraising Professionals and an award from The LGBTQ Center of San Diego where she also received a women in health care award.
About the Fritz Klein Awards
The Fritz Klein Awards honor the late Dr. Fritz Klein, longtime Diversionary supporter, Board Trustee and founder of American Institute for Bisexuality, who passed away in 2006. Previous recipients include Tom Reise for his work with California Institute of Contemporary Arts, Jim Obergefell, lead plaintiff in Obergefell V. Hodges, the landmark case legalizing gay marriage, Rob Granat and Al Mazur  long time supporter of Diversionary and Actor and Director, Shana Wride.
 Presenting Sponsor:
The Entertainment
Master of Ceremonies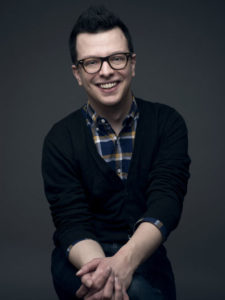 Isaac Oliver is an award-winning playwright, author, and performer.
His debut collection of essays, Intimacy Idiot, was named one of NPR's Best Books of 2015. His plays include Electra in a One-Piece, and the ten-minute plays "3, 2, 1," "Film Forum," and "Come Here" (New York Innovative Theatre Award, Outstanding Original Short Script). Additionally, he's written for The New York Times, W Magazine, Time Out New York, Out, and HBO's "High Maintenance."
He is a graduate of Carver Center for Arts and Technology and Fordham College at Lincoln Center and a MacDowell Colony Fellow. He lives in New York City.
SPECIAL ENTERTAINMENT
The evening features a special concert featuring selections from the acclaimed musical South Pacific, given a unique twist that only Diversionary can provide.
Performers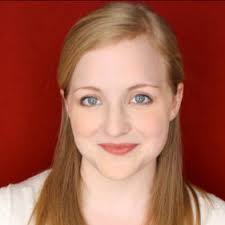 Katie Banville 
Performance credits: The Old Globe – Benny and Joon (World Premiere), A Doll's House; La Jolla Playhouse – Disney's Freaky Friday, Escape to Margaritaville (World Premiere); Cygnet Theatre (Resident Artist) – Gypsy, Company, Parade, Cabaret, My Fair Lady, Man of La Mancha; Moonlight Amphitheatre – Big Fish, Shrek, Catch Me If You Can; San Diego Musical Theatre – 42nd Street, Chicago, Ragtime, White Christmas; ion theatre company – Passion, Gypsy (Craig Noel Award, Featured Actress). Choreography credits: Backyard Renaissance – Tarrytown (World Premiere), Gutenberg! The Musical!; Cygnet Theatre – A Christmas Carol; San Diego State University – Company; Grossmont College – Lucky Stiff, 80 Days, Cinderella. Education: B.F.A. Music Theatre, Illinois Wesleyan University; M.F.A. Musical Theatre Candidate, San Diego State University. www.katiebanville.com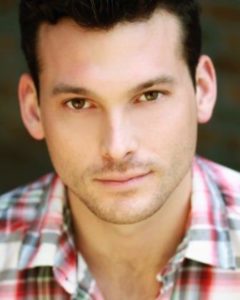 Michael Cusimano
Michael Cusimano made his Diversionary debut this past season in Homos or Everyone in America. He was recently nominated for a Critics Circle Award for playing Bruce Granit in On the Twentieth Century at Cygnet Theatre where he was also seen as Riff Raff (and sometimes Frank N Furter) in The Rocky Horror Show. When not acting in the theatre, Michael takes on the role of Bono as the lead singer of the U2 tribute band, The Joshua Tree. He will be releasing his debut solo album, San Diego, in June. Other SoCal theatre credits include Spamalot at Moonlight Amphitheatre, Big Fish, North of Normal, and American Rhythm at Lamb's Players, Last Night in Town with SDMT, Metamorphoses at Santa Barbara Ensemble Theatre, The 39 Steps at Glendale Centre Theatre and Grease at Cabrillo Music Theatre. New York City credits include Titus Andronicus, world premiere of The Haunted Train, and Chien de Moi at La MaMa ETC. TV: "Devil in the Details" on Investigation Discovery. Michael is a BFA grad of Carnegie Mellon School of Drama.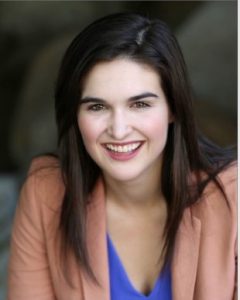 Kay McNellen
Kay is so excited to be apart of this gala event. You may have recently seen her in Backyard renaissance's production of Tarrytown or Bachelorette. She enjoys Grey's Anatomy marathons, the Greatest Showman, and hiking things.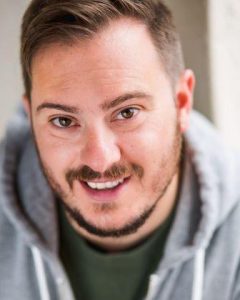 Jonathan Sangster 
Jonathan Sangster, an actor and singer originally from Las Vegas, has been playing and creating around Southern California for four years now and loving every moment. Recent credits include: National Tour: Boss Elf in Rudolph the Red-Nosed Reindeer. Regional: Malcolm MacGregor in The Full Monty, Billy Elliot, Rocky in Damn Yankees, Man 2 in First Date, Ragtime (SDMT), Ali Hakim in Oklahoma (New Village Arts, Craig Noel Award Nominee), Spring Awakening, Urinetown (The Barn Stage Company), Seussical the Musical Starring Cathy Rigby (3D Theatricals) and Grease (Welk Resorts Theatre). You can see Jonathan next as Patsy in Cygnet's production of Spamalot this summer! Much love and endless thanks to Nicole and FSE, as well as family and friends for all their continued support. IG:@jonnysang.
Musical Director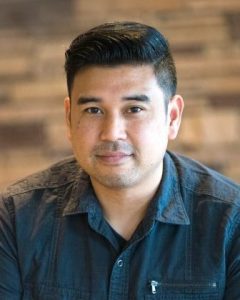 Lyndon Pugeda
Lyndon has worked on many productions throughout Southern California on both the professional and educational level. His work has received much recognition including a Craig Noel award nomination and two National Youth Arts awards for Outstanding Musical Direction. He earned a BA Degree in Music: Interdisciplinary Computing and the Arts from the University of California, San Diego. Credits include: Aida, Sister Act, All Shook Up, Spamalot (Moonlight Stage Productions); Picasso at the Lapin Agile (The Old Globe); Honky-Tonk Laundry, Tell Me On A Sunday (Vista's Broadway Theater); Gutenberg! The Musical! (Backyard Renaissance); Forever Plaid: Plaid Tidings (New Village Arts); Bring It On, The Wedding Singer (RBV Drama); Ghost (Carlsbad High Drama); Tarzan (Moonlight Youth Theatre). Associate Music Director: Benny & Joon, Dr. Seuss' How the Grinch Stole Christmas! (The Old Globe). He will return to the Moonlight Amphitheatre this summer for the San Diego regional premiere of Mamma Mia!
 Presenting Sponsor:
Sponsorships
2017-2018 Season Sponsors:

 Al Mazur & Rob Granat
---
Presenting Sponsor:

---
Platinum

Sponsor:

TBD
---
Gold

Sponsor: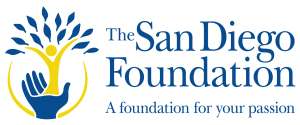 ---
Silver

Sponsor:
Jerry Buckley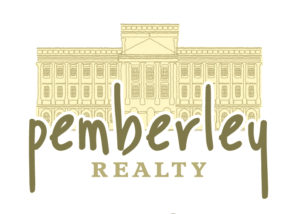 ---
Coral

Sponsor:

 
Joe Opp
Joyce Gattas, Dean
SDSU College of Professional Studies and Fine Arts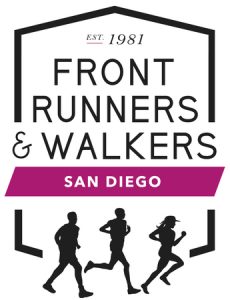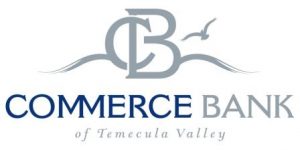 Kay Chandler & Sue Marberry
---
Coconut

Sponsor: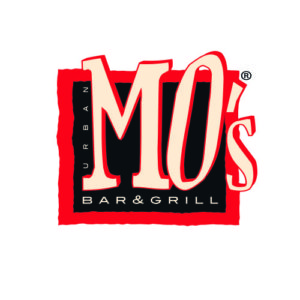 Sponsorships Available
For more information, please contact:
David Shorey, Development Associate
619-220-6830 x104
david@diversionary.org
Diversionary Theatre is a 501(c) 3 non-profit organization. Federal Tax ID # 33-0240436
 Presenting Sponsor: