Ballast

May 4th – June 4th, 2017
Written by Georgette Kelly
Directed by Matt M. Morrow
How do we become who we are? In an investigation of identification and intimacy, BALLAST intertwines the story of two relationships between trans and cisgender partners as they grapple with the stranger they find across the dinner table and in the mirror. This cutting-edge new play skydives into personal identity, navigating intricate dreamscapes to explore how gender shapes our spirituality, desires, and destiny.
This performance is approximately 1 hour and 30 minutes with no intermission.
If you already have a subscription and would like to select your performance, please log in.
Production Sponsors
Liz Armstrong, Anna Curren, Bob Meinzer, Allison Rossett & Sue Reynolds, and Scott Williford & Grant Reeder.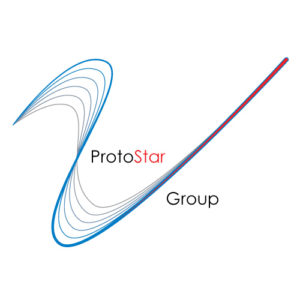 BALLAST Special Event Sponsors
Dea & Osborn Hurston
BALLAST is generously supported by
I've had the pleasure of developing this play since 2012, helming an early developmental workshop of it in New York City while Georgette was studying with two time Pulitzer Prize Finalist playwright Tina Howe at Hunter College. It's been a privilege to watch it grow and expand, confronting some complex issues facing the trans community today with intelligence, poetry and surprising humor. Not only is the play topical as our country faces the inexplicable issue of who should use what bathroom, the play is transporting and incredibly theatrical. Georgette takes the audience on a journey that is both epic in scale and deeply personal, to emotional and psychic realms never before traversed in the theatre. Expect the unexpected with this profoundly original World Premiere.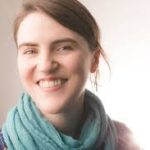 Georgette Kelly is a playwright with one foot in New York and the other in Chicago.  Her play Ballast was featured on The Kilroys List and has been a finalist for the O'Neill, the Lark Playwrights Week, and the Alliance/Kendeda National Graduate Playwriting Competition.  Georgette's other plays include: I Carry Your Heart, F*ck la vie d'artiste, In the Belly of the Whale, and an adaptation of Jeanette Winterson'sLighthousekeeping.  She received the inaugural Hope on Stage Playwriting Award, and her work has been developed with The Kennedy Center, The National New Play Network, The DC Source Festival, The Alliance Theatre, terraNOVA Collective, Taffety Punk, Diversionary Theatre, and Chicago's DCASE.  Georgette is a resident of Chicago Dramatists and a member of The Dramatists Guild of America.  She holds a B.A. in Performance Studies from Northwestern University and an M.F.A. in Playwriting from Hunter College where she studied with Tina Howe, Arthur Kopit, and Mark Bly.  GeorgetteKelly.com.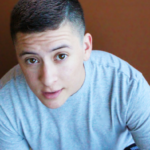 Maxton Miles Baeza (Xavier) Maxton is honored to be making his Diversionary Theatre debut with Ballast.  Previous credits include: the national tours of Cathy Rigby is Peter Pan and Rudolph the Red-Nosed Reindeer (McCoy Rigby Entertainment); The 25th Annual Putnam County Spelling Bee, Peter Pan (3-D Theatricals); Red Car Trolley News Boys, Disney Jr. Live on Stage! (Disney California Adventure).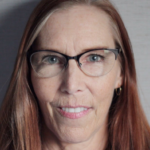 Dana Case (Ensemble) Dana is happy to make her debut with Diversionary Theatre in this beautiful new play. Elsewhere: Orange Julius (MOXIE); Circle Mirror Transformation, Seascape, Death of a Salesman, A Lie of the Mind, The Waverly Gallery, True West, Humble Boy, Be Aggressive, Summer and Smoke, Buried Child (New Village Arts Theatre); Curse of the Starving Class (NVA/Cygnet Theatre). Also, roles at The Old Globe Theatre, Gaslamp Theatre, Sushi, Sierra Repertory Theatre, and Project Theatre. Dana earned an MFA in Acting from Cornell University and is a member of SAG-AFTRA.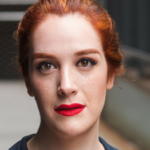 Dana Aliya Levinson (Grace) Dana is an actress, composer and lyricist, orchestrator, and transgender activist. Favorite acting credits: Untitled (Sony/RCA Visual Album, dir. Natalie Rae Robison), The Vagina Monologues (Mini-Tour), and The Highs and Down Lows (Patti). Favorite writing credits: Encore (Comédie Nation, Paris), Fifth Republic (NYMF 2010 under the title Les Enfants de Paris), and MADAME (NYMF 2011). Favorite arranging credits include Well-Strung, Joanna Gleason In Bloom, Broken Bride, and BCEFA Gypsy of the Year.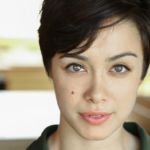 Jennifer Paredes (Savannah) Jennifer is excited and so grateful to be debuting at Diversionary Theatre with Ballast! Recent Stage Credits: Into the Beautiful North, Manifest Destinitis, and Rapture, Blister, Burn (San Diego Repertory Theatre); Perfect Arrangement (Intrepid Theatre); Seven Spots on the Sun (InnerMission Productions); Lydia (Ion Theatre); El Huracán (DNA New Work Series, La Jolla Playhouse); OjO: The Next Generation In Travel (WoW Festival, La Jolla Playhouse); September and Her Sisters (Scripps Ranch Theatre); Blamed: An Established Fiction (winner of Best Dramatic Production at SD Fringe); BASH/SLAM JAM (Lambs Players Theatre); The Nutcracker (New Village Arts); The Shape of Things (USD). Jennifer received her B.A. in Theatre Arts at University of San Diego. For more information, please visit jenniferparedes.net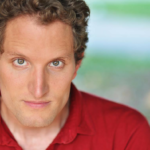 Skyler Sullivan* (Ensemble) Skyler is grateful to be returning to Diversionary Theatre with Ballast. Previously for Diversionary: A Civil War Christmas and The Big Gay Improv Show; New Village Arts: Emilie. NYC credits include Largo desolato, and The Vibrator Play. Regional: Strata, and Midnight Radio (Bricolage, Pittsburgh); TV: Sesame Street and The Electric Company (PBS); In addition, Skyler is a hospital clown with Healthy Humor, and will be in residence this summer at Paul Newman's Hole in the Wall Gang Camp for sick kids. MFA Brooklyn College.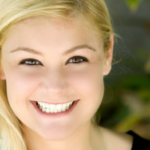 Jacque Wilke* (Zoe) Jacque is thrilled to be back on the Diversionary stage! Diversionary Theatre: The Divine Sister, The Further Adventures of Hedda Gabler, Scrooge in Rouge, Next Fall, Fair Use, The New Century, Anita Bryant Died for your Sins; Cygnet Theatre: Stupid F*cking Bird, The Importance of Being Earnest, Travesties, and Mistakes Were Made; San Diego Repertory Theater: Honky (Craig Noel Award); La Jolla Playhouse: Yoke, The Car Plays; Intrepid Theater: The Winter's Tale, All My Sons; North Coast Repertory Theatre: Unnecessary Farce, Lend me a Tenor, Mistletoe, Music, and Mayhem, and Don't Dress for Dinner; Moonlight at the Avo: Blithe Spirit; MOXIE: Or; New Village Arts: The Seven Year Itch, and The Heidi Chronicles; Circle Circle Dot Dot: Red Planet Respite, The Break-up Breakdown; Bang Productions: Side Man; Laterthanever Productions: He Said, She Said. Jacque is a proud member of Actors Equity and SAG-AFTRA.
Matt M. Morrow (Director) Since joining Diversionary, Matt has directed the San Diego Premiere of Bash Doran's The Mystery of Love and Sex, and the West Coast Premieres of Jordan Harrison's Amazons and Their Men and Christopher Shinn's Now Or Later. Prior to joining Diversionary Theatre, Matt was the Associate Artistic Director of City Theatre Company, a LORT theatre in Pittsburgh dedicated to producing work written in the past five years. With City he directed the Regional Premiere of Jessica Dickey's Charles Ives Take Me Home, the World Premiere of Tami Dixon's South Side Stories (Pittsburgh Post Gazette & Tribune Review's Top Ten of 2012; "…directed to crystalline point by Morrow." -City Paper), Kim Rosenstock'sTigers Be Still ("Morrow has struck a balance between the jokey and the serious sides of "Tigers Be Still" so that Ms. Rosenstock's simple message comes through clearly and without preaching." -The Pittsburgh Post Gazette); and workshops of the new musical The Shadow Sparrow by Anton Dudley, Keith Gordon, and Charlie Sohne, and Don't You F*cking Say A Word by Andy Bragen for City's Momentum Festival of New Works.
He has developed new work with The Sundance Theatre Institute, The Banff Centre, American Conservatory Theater, Lincoln Center, PlayPenn, and Page 73 Productions in residence at the Yale School of Drama. His work as a director has been seen in NYC at Amas, Playwrights Horizons, Urban Stages, EST, HERE, Dixon Place, Cherry Lane, The York, The Tank, NYC Int'l Fringe, Midtown Int'l Festival, among others. Favorite credits include SCarrie! The Musical (Bricolage Productions), Only Children (Lincoln Center), the first NYC revivals of The Falsetto Trilogy, The Most Fabulous Story Ever Told, john and jen, and Lisa Kron's 2.5 Minute Ride ("an affecting revival" -The New Yorker, "an exhilarating ride" -The New York Sun). His production of Jennifer Haley's Neighborhood 3: Requisition of Doom with Bricolage Production Company was cited as "breathtaking" by City Paper and in the Top Ten of 2010 by The Pittsburgh Tribune Review.
Matt is currently developing Jennifer Haley's FROGGY. He served as The John Wells Professor of Directing at Carnegie Mellon University's School of Drama (Graduate & Undergraduate Directing programs), and is a member of the Lincoln Center Director's Lab. He holds a BFA in Directing from Carnegie Mellon University. www.mattmmorrow.com
Ron Logan (Set Designer) Ron's previous work at Diversionary: A New Brain, Amazons and Their Men. Ron's other theatre work: Sea of Souls, Ryes, Six, Grove, (ion theatre – workshopped original works), Geeks! The Musical! (BLKBOX), Co-scenic Designer for Bug (ion).
Elisa Benzoni (Costume Designer) Elisa's previous work at Diversionary: The Mystery of Love and Sex. Elisa's other theatre work: The Who & The What, Our Town, Brahman, Tall Girls, Sam Bendrix at the Bon Soir (La Jolla Playhouse), Much Ado About Nothing, Measure for Measure (The Old Globe), Chagall, a Man Found Wanting (Malashock Dance), The Storm, A Man, His Wife, and His Hat, The Three Penny Opera, Everything Nice (UC San Diego Theater and Dance), Dido and Aeneas (Back Collegium San Diego).
Sherrice Mojgani (Lighting Designer) Sherrice's previous work at Diversionary: Bright Half Life. Sherrice's other theatre work: Art (Intrepid), God of Carnage (New Village Arts), Outside Mullinger, My Manana Comes, The Mountaintop, Clybourne Park, Honky, (San Diego Rep), and many others with Moxie Theatre.
Emily Jankowski (Sound Designer) Emily is a Sound Designer and Composer based in Southern California. This is her Diversionary debut! Moxie Theater credits: Blue Door, Brownsville Song (B-side for Tray), Orange Julius, Lesson 443, A Discourse on the Wonders of the Invisible World, Jade Heart. UC San Diego credits: A Doll House, Titus Andronicus, The Storm, June Moon. The Trip: 3 Plays in a Tattoo Shop, All the Rooms of the House. Additional credits: Ex Machina (NYC Fringe '13), The Rest of Your Life (Axial NYC). Interactive sound installations: It Should Be Breathing, an installation involving sound-generating pressure sensors- a collaboration with MFA print-maker Gretchen Jankowski, Cal State Long Beach alumnus. Emily She holds an MFA in Sound Design for Theatre from UC San Diego, and a BFA from UC San Diego in Interdisciplinary Computing and the Arts, Music. Emily is also the Radio Operations Assistant at KPBS and the Technical Director for KPBS Midday Edition. www.emilyjankowski.com.
Bonnie Durben (Props Designer) Bonnie's previous work at Diversionary: 2.5 Minute Ride, Well, The Mystery of Love and Sex, The Boy Who Danced On Air, Now Or Later, Baby With The Bathwater, She-Rantulas. Bonnie's other theatre work: Next to Normal, White Christmas, Sound of Music, Lion in Winter, Spamalot, Mary Poppins, My Fair Lady, Catch Me If You Can, Tommy, South Pacific, Life Could Be A Dream (Moonlight Productions), Same Time Next Year, Plaid Tidings, One Flew Over The Cookoo's Nest, Much Ado About Nothing (New Village Arts), The Graduate, Twelfth Night, The Match Maker, Guys And Dolls, 39 Steps (Mira Costa College), Hamlet, Much Ado About Nothing, I Hate Hamlet, Macbeth (Intrepid Theatre).
Tara Knight (Projection Designer) Tara's previous work at Diversionary: Amazons and Their Men. Tara's other theatre work: The world premiere of Hollywood and Arthur Kopit's A Dram of Drummhicit directed by Christopher Ashley at La Jolla Playhouse, Designing and co-conceiving the Emmy Award-winning The Floating World with Malashock Dance. Knight began her career working on the animated films of Faith and Emily Hubley, including the animated sequences in Hedwig and the Angry Inch. Knight's animated documentary series about Hatsune Miku, the singing, dancing, collaboratively-constructed hologram, have been screened at the Mori Art Museum, SXSW Interactive Festival, and on the Discovery Channel among others.  She currently is an advisor for the Voyager Record 2.0 project with NASA, teaches at UCSD in the Theatre and Dance department, and is the Associate Dean for Equity, Diversity, and Inclusion for the Division of Arts and Humanities at UCSD.
Sebastian Perfetto (Resident Stage Manager, Stage Manager)  is grateful to call Diversionary home as both Production Coordinator and Resident Stage Manager. Sebastian has a BA in Theatre Arts and Performance Studies from the University of San Diego. At Diversionary: Well, The Boy Who Danced on Air, Now or Later, In the Va Va Voom Room, A Civil War Christmas, Bright Half Life, and A New Brain. Elsewhere: RENT  (Southwestern College), Annie (California Youth Conservatory), Much Ado About Nothing, I Hate Hamlet, All My Sons, Macbeth, and A Midsummer Night's Dream the Musical  (Intrepid). As Production Assistant/ Assistant Stage Manager: Ain't Misbehavin', The Fox on the Fairway, Side by Side, Chapter Two (North Coast Repertory Theatre), and The Two Gentleman of Verona (The Old Globe/USD MFA Program).
Photos by Daren Scott
Performances run Thursdays at 7pm, Fridays and Saturdays at 8pm, and Sundays at 2pm. More information can be obtained by calling our box office at 619-220-0097.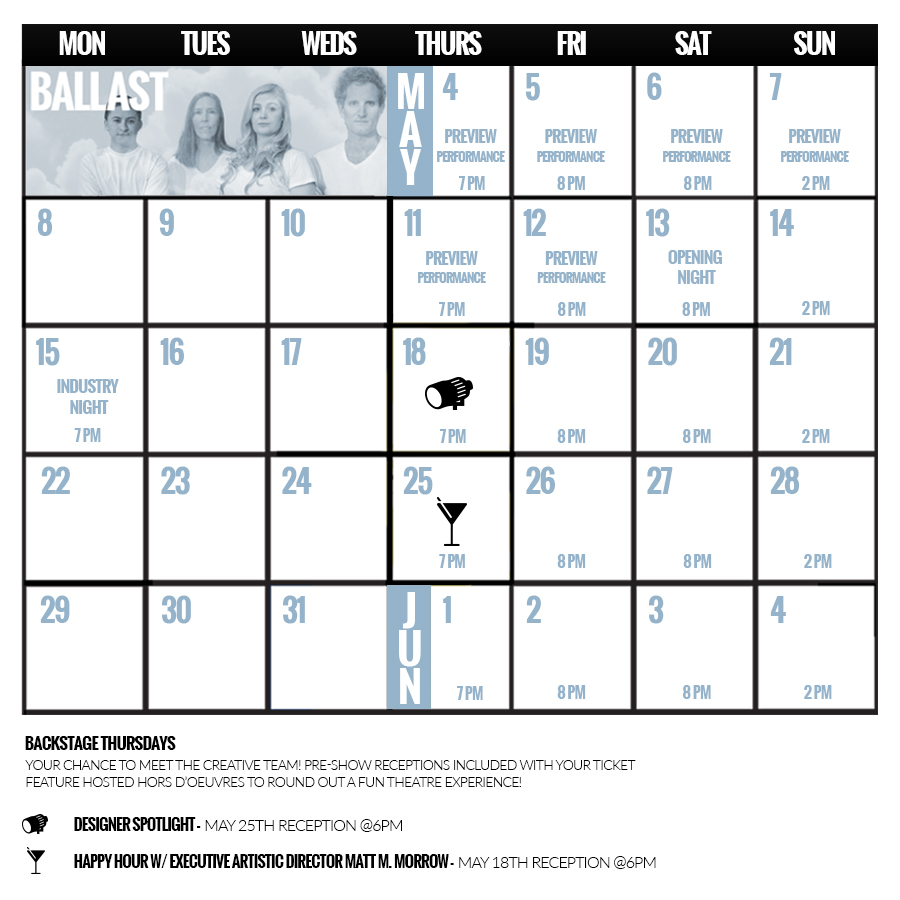 Low Cost Previews
Thursday, May 4th – Friday, May 9th
First Fridays

To say thank you to those that serve, Diversionary offers complimentary tickets to Active Duty, Veterans and their families. Email Cara@Diversionary.org for more information.

Friday, May 5th at 8pm
Opening Night

Pre-and post show festivities – celebrate with the cast and company.

Saturday, May 13th at 8pm
Industry Night

Theatre Professionals enjoy a special discount to our only Monday evening performance!

Monday, May 15th at 7pm
Designer Spotlight

Join us in Fritz's Lounge before the show to meet the Design Team, see a display of the concepts used in producing the show and hear the influences and process involved. Hosted hors d'oeuvres round out a fun pre-show experience! The party starts at 6pm before the 7pm performance.

Thursday, May 18th at 6pm
Director Happy Hour

Join Director Matt M. Morrow in Fritz's Lounge for hosted hors d'oeuvres and a chance to chat before the show! Pre Show reception at 6pm, performance at 7pm.

Thursday, May 25th at 6pm
"Wisdom and wit lift Diversionary's Ballast. A smartly conceived world-premiere production… There's not a false note in the finely tuned work. Above all else, Ballast confronts a complicated (and, sadly, still controversial) topic and explores it in arrestingly human terms. Trippy dreams aside, the real power of this play is in its feel of the real." – San Diego Union Tribune
"Diversionary's cast is formidable." – CityBeat
"Diversionary presents the world premiere of this eloquent new play, brilliantly directed by Diversionary's executive artistic director Matt M. Morrow. Kelly's script is thought-provoking and funny, sad and hopeful, but mostly it feels real. The tricky script (with all its dream sequences) is realized brilliantly by Morrow and his fine design and tech teams. Congratulations to Morrow and this splendid production team for providing a stunning evening of entertainment." – SDGLN
"Ms. Levinson and Mr. Baeza are both revelations. Most world premieres are works in progress. This one comes fully-formed. As Diversionary's Executive Artistic Director, Mr. Morrow has played on his connections in New York and elsewhere to bring interesting ideas and bold stories to his patrons. Ballast is yet another example of his string of successes. Diversionary has recently announced an upcoming season that features four West Coast premieres and one world premiere. If the season that Ballast concludes is any indication, San Diego audiences are in for many treats in the year ahead." – San Diego Story
"Lovers of beauty, poetry and whimsy must see the work before it closes June 4. Under Morrow's leadership, Diversionary is on an upward trajectory where productions just get better and better. The transgender subject matter in Ballast is just one example of how timely and cutting-edge theater can be. Playwright Kelly, who operates in both Chicago and New York, is definitely one to watch." – San Diego Uptown News
"Run, walk or fly to see BALLAST at Diversionary Theatre, it is a poignant and thought provoking piece that proves that only by being yourself can your future take flight." – BroadwayWorld