The Big Gay Improv Show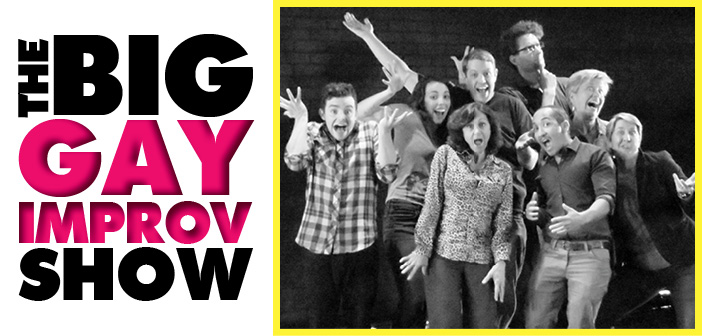 [tabs ][tab title="Show Info"]
The Big Gay Improv Show
A Diversionary Theatre Fundraiser
The Big Gay Improv Show is a quarterly fundraiser at Diversionary Theatre. A team of San Diego's finest improvisers present a montage of hilarious scenes that are totally made up on the spot and inspired by the real life stories of two guest monologists from the LGBT community.
About the Creator of THE BIG GAY IMPROV SHOW:
Peggy Walkush is a REALTOR who discovered improv during her second mid-life crisis, training at National Comedy Theater and Finest City Improv. She is currently an ensemble member of The World According To…, Lead Candy and the gender-bending Stache, where she performs in drag. Peggy produced The Boob Show, a comedy fundraiser to fight breast cancer, and The Big Gay Improv Show. She also enjoys making short films.
[maxbutton id="38″]


[/tab][tab title="Upcoming Shows"]
Tue. April 19 at 7 PM
Tue July 12 at 7 PM
$10 in advance, $12 at the door
[maxbutton id="38″]
[/tab] [tab title="Photos"]
[/tab][tab title="Fun Stuff"]

Interview with Peggy Walkush, creator of The Big Gay Improv Show
[maxbutton id="38″]
[/tab]
[/tabs]