BOARD OF TRUSTEES
As of February 2020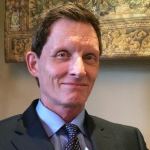 Scott Williford (President) was elected to the Diversionary Board in July 2014 and as Board President in February 2017. He brings a perspective as a patron of the Diversionary Theatre from its early years, as well as a diverse business experience background across many industries in San Diego since 1982. Scott is currently Products and Services manager at SDG&E, and has extensive experience in customer relationship strategies, product marketing and analytics in Aerospace, Technology Research, Software, Banking and Utilities industries. He was a pioneer in LGBT tennis organizations in the 1980's and 1990's, serving as Board President for the San Diego Tennis Federation (SDTF) for seven years and later founded the international Gay and Lesbian Tennis Alliance (GLTA). Scott received his B.S. in Mechanical Engineering at UC Davis and an MBA in Finance from San Diego State University. He and his partner of 16 years, Grant Reeder, are avid world travelers and arts enthusiasts and are both active in many local community and charitable organizations.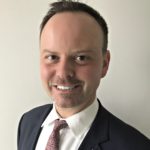 Jay Henslee (Vice President) is originally from Northern California, but has enjoyed calling San Diego home for the past eight years. Jay attended Chico State University with a major in marketing and sales. He is currently a Vice President, District Manager for U.S. Bank, having spent the past 14 years in various roles throughout California. He was a recipient of the Sacramento Business Journal "40 under 40" award, and was instrumental in expanding the U.S. Bank retail market in Northern and Southern California. He is heavily involved with a number of local non-profit organizations, and is on the Board of Directors for Rebuilding Together San Diego, City Ballet of San Diego and the San Diego Performing Arts League. Jay is a 2017 graduate of LEAD San Diego.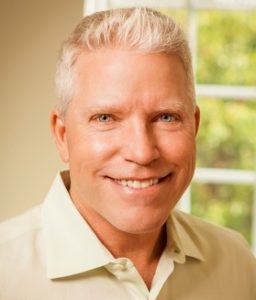 Tom Abbas (Treasurer) Tom is a native San Diegan and a 1984 graduate of San Diego State University with a degree in Accounting. He is a Certified Public Accountant and has been a partner with Abbas, Jenson, & Cundari for the past 30 years. He has served on the board of directors for several local non-profit organizations including Special Delivery San Diego, America's Finest City Softball League and the Greater San Diego Business Association Charitable Foundation.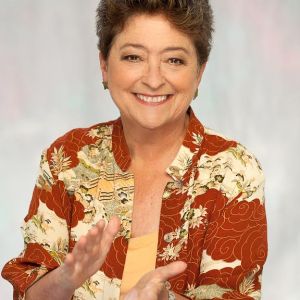 Allison Rossett (Secretary) After 40 years as a university professor, Dr. Allison Rossett is now Professor Emerita of Educational Technology at San Diego State University. She currently consults to government agencies and corporations in workplace learning and technology-based systems working on topics as diverse as development for the people who develop online learning programs, helping organizations with strategic directions for career development and workforce learning. She keynotes conferences for learning professionals who work in health care, pharmaceuticals, insurance and defense. Once a New Yorker, now for many decades a happy San Diegan, Allison is a member of the Defense Acquisition University Board of Visitors, the Arcadia University Board of Trustees, and Diversionary's Board, as of April, 2016. Allison is a member of the TRAINING HRD Hall of Fame and was recognized by ATD for a remarkable career of contributions to workplace learning and instructional technology. Allison also received the International Society for Performance Improvement's highest award, Member for Life and CLO's equivalent, the Norm Kamikow award. Allison is most proud of her very, very, very long relationship with Sue Reynolds, CEO of Community HousingWorks.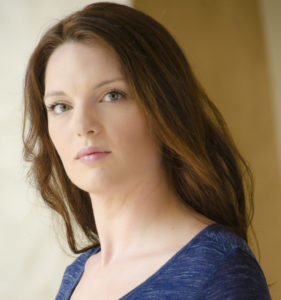 Julia Cuppy (Artistic Trustee) is an actor, director, and theatre educator. She is the current Director of Education & Outreach at La Jolla Playhouse, where she oversees a variety of programs that serve over 30,000 people each year. She also produces an annual Theatre for Young Audience production that tours to locations around San Diego County. Her favorite accomplishment to date is becoming a mom. Her husband, Adam, and her 8 month old daughter Charly live in Chula Vista with their two dogs, Walle and Penny.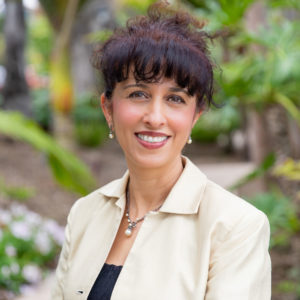 Roxanne Govari is a Real Estate Broker and an Entrepreneur. She moved to San Diego in 1998 with her family and within a decade started several successful businesses, including a restaurant in University Heights. In 2019, the family sold the restaurant and property management to focus entirely on Roxanne's real estate sales business, Pemberley Realty. Roxanne received her degree in International Trade from FIT in NYC. She is a certified real estate broker and a regular attendee of networking and educational seminars.  Roxanne is currently a trustee at Diversionary Theatre, as well as a member of SDAR and Mission Hills Heritage. Her testimonials reflect her knowledge, experience, and personal investment in her clients.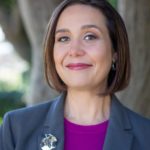 Jodie Graber (Trustee) Jodie was honored to join the board in December 2016. Jodie brings almost two decades of non-profit development and marketing experiences working for a diverse group of arts and social service organizations. Some of the organizations Jodie has worked with include Arizona Theatre Company, Phoenix Theatre, Arizona Broadway Theatre, and San Diego Repertory Theatre. She is currently the Senior Director of Philanthropy for the Jewish Federation of San Diego County. Jodie and her husband, Matt, are avid arts enthusiasts.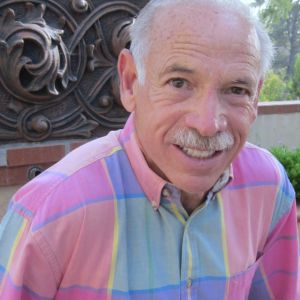 Rob Granat (Trustee) was elected to the board in January 2015. Rob holds a B.A. from the University of Pennsylvania-Philadelphia and two MBA's from Columbia University-NYC.  His work experience has been in the travel industry; first as a marketing analyst for TWA and then Eastern Airlines; then chiefly in the cruise industry – marketing and sales.  He retired in 2003 as Vice President of INTRAV; a tour operator offering private jet tours, riverboat cruises in Europe; upscale tours all over the world and four small expedition ships cruising from the Arctic to the Antarctic and all the oceans in between.  In addition to his service to Diversionary, Rob also volunteers for Balboa Park Model Railroad Museum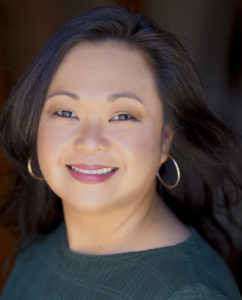 Kim Heil (Artistic Trustee) is the Associate Producer and Casting Director for San Diego REP, having served previously as Education Director at San Diego Junior Theatre, and as the Education Programs Manager at The Old Globe. During her time at the Globe she was also a Literary Manager and Artistic Associate under Jerry Patch, Jack O'Brien, and Craig Noel. Prior to working in San Diego, Kim was an associate for Broadway producer Arielle Tepper Madover in New York. She was also the Associate Producer/Dramaturg for Second Generation's In The Works Reading Series, where she produced workshops of plays by emerging Asian-American playwrights.  In her previous life Kim has been an actor, choreographer and dancer in Los Angeles.  She recently returned to the stage at Diversionary Theatre, where she appeared in the musical This Beautiful City.  Kim holds an M.A. in Performance Studies from New York University.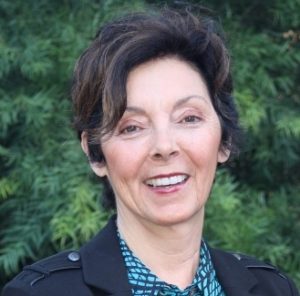 Colleen  Kendall (Trustee) earned a BFA in Speech & Theatre from Rowan University and worked in advertising and television production in New York before pursuing entrepreneurial opportunities. She co-founded an R&D company in photographically personalized giftware. Among other products, the firm developed and patented family entertainment equipment—at the time cutting edge—that made "customized picture postcards with the consumer's image in a choice of site-specific backgrounds," which was installed internationally. After an early retirement, Colleen qualified for her SAG-AFTRA cards and performed in commercials, industrial films, episodes of Renegade (Stu Segall Productions), and at San Diego theatres including Moonlight, Starlight…and Diversionary where she appeared in Coming Soon, Small Town Confidential, and both the original production and revival of 10% Revue. While in her acting career, she accepted her biggest role: Financial Consultant at Smith Barney. After another early retirement, Colleen completed a Copyediting Certificate program at UCSD and has over fourteen years of experience in corporate writing and editing and creative writing. She and her wife Georgia Griffiths—a former Diversionary trustee—married four years ago on their twentieth anniversary as a couple. The two are active volunteers for Angel Flight West (Georgia as pilot and Colleen as co-pilot), a nonprofit organization that arranges free, non-emergency air travel for children and adults with serious medical conditions and other compelling needs.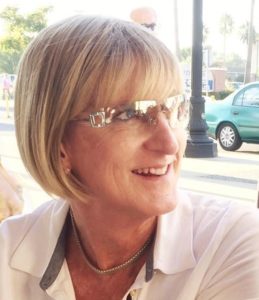 Beth Kind (Trustee), pronouns she/her/hers, is a transgender woman living in North County San Diego and has been living full time as such for about 5 years. She is the president and founder of a local biotech firm, Quadrants Scientific, Inc., founded in 1997 after working for about 20 years in the pharmaceutical industry. Beth is very involved with her church, Metropolitan Community Church of San Diego, and serves on the Board of Directors amongst other responsibilities, including founding a Trans support group and providing ministry outreach to incarcerated LGBTQ inmates at the San Diego County Sheriff's Department men's jail. Beth is the current Co-Chair for The Human Rights Campaign San Diego Chapter and has held other support roles in her 3 years of involvement. In her spare time, you'll either find her working out at the pool or in the kitchen with her partner, preparing something delicious and entertaining friends. Beth has three loving adult children who have been very supportive in her transition.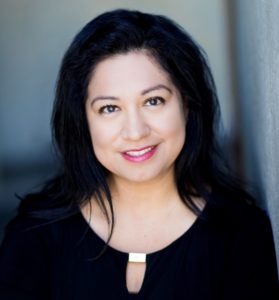 Karla Martinez (Trustee) was elected to the board in June 2019. Karla brings more than 15 years of non-profit management and operations experience. She is currently the Director of Operations in the Office of Philanthropy at Scripps Research. She is a San Diego native and is committed to serving the community through her board appointment at Diversionary Theatre and other volunteer work. She is a member of the Association of Fundraising Professionals-San Diego Chapter (AFPSD), Association of Advancement Services Professionals (AASP), San Diego Young Leaders (SDYL), and Council for Advancement and Support of Education (CASE). She and her partner are avid travel, art, and sports enthusiasts.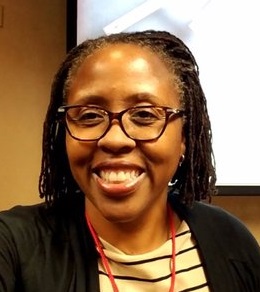 Alicia R. McLain (Trustee) works in Executive and Leadership coaching with a focus on individuals, teams, and organizations in transition. Getting unstuck is the key to moving forward, and her work helps clients bring their ambitions into clear view so they can take action and move themselves ahead. She is grateful to work with the most amazing clients, and creativity comes to her in inquiry, intuition, and helping her clients find solutions that inspire them to take action. She's an alum of SDSU with a BS in Information Systems and a minor in Spanish. Her Master's is from Chapman University.
Alicia finds creativity both within and outside of her work, and her play time includes art in a variety of forms. Artistic expression runs in her family and has been the backdrop of her life. She has always relied on 'creating' as a form of peace making and peace finding for herself and others. When she and her wife travel they look for art classes to learn different mediums and experience art in other cultures. She is also a newly minted colored pencil artist and recently had her 2nd piece in an exhibit just this year.
Alicia's background in theatre is as an attendee. She and her wife attend local theatre as well as shows on Broadway and across the world when traveling abroad. Her favorite Broadway show is Wicked. Locally, she's been to and supported nearly all of the local theatres, from Diversionary to Moxie, Escondido Patio Play House, Poway's Community Theatre, Cygnet, the Old Globe, and La Jolla Playhouse. Her favorite Diversionary show is The Happiest Place on Earth by Philip Dawkins from 2018. Volunteerism is another theme for Alicia. With a career of 30+ years volunteering in the San Diego community, her mantras borrowed from the influences in her life are: "Service to All Mankind" and "Love All Serve All." Alicia is thrilled to be part of Diversionary Theatre's mission of humanity, diversity, and inclusion that connects us all in artful expression.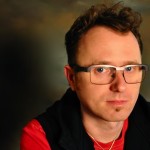 Matt M. Morrow (Trustee) Since joining Diversionary as the Executive Artistic Director, Matt has directed the 20th Anniversary Legacy Production of John Cameron Mitchell and Stephen Trask's Hedwig and the Angry Inch, the San Diego Premiere of  The Civilians' This Beautiful City, the World Premiere of Gordon Leary and Julia Meinwald's musical The Loneliest Girl in the World, Georgette Kelly's Ballast (Winner, 2017 Best New Play, San Diego Critic's Circle Awards), the San Diego Premiere of Bash Doran's The Mystery of Love and Sex, among others. Matt recently directed Caryl Churchill's Cloud Nine with The Old Globe/USD MFA program. Prior to joining Diversionary, Matt was the Associate Artistic Director of City Theatre Company, a LORT theatre in Pittsburgh, Development Director of Cherry Lane Theatre, NYC's oldest Off Broadway theatre, and Development and Literary Director of Amas Musical Theatre, which pioneered multi-ethnic casting and production. He served as The John Wells Professor of Directing at Carnegie Mellon University's School of Drama (Graduate & Undergraduate Directing programs), and is a member of the Lincoln Center Director's Lab. He holds a BFA in Directing from Carnegie Mellon University.  www.mattmmorrow.com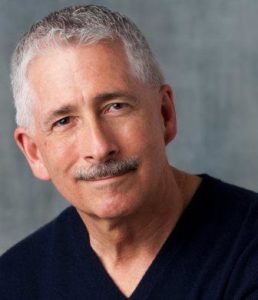 Nic Reveles (Trustee) Pianist, composer, and educator, just retired from the position of Director of Education and Community Engagement at San Diego Opera, a company with which he's been involved as a speaker on opera since 1977. In that time he's given countless lectures and talks on opera, and as Director of Education he devised innovative education programs for children and adults: the Words and Music and Senior to Senior opera writing programs, Community Conversations, Opera Exposed, Opera on Track and the San Diego Opera Podcast among others. From 1999 to 2015 he was the host and writer for UCSD-TV's OperaTalk with Nic Reveles, a program seen throughout the country via the UC Television Network.
Reveles holds a Bachelor of Arts in Music from the University of San Diego, a Master of Music in Choral Conducting from the University of Redlands and a Doctor of Musical Arts in Piano Performance. Past positions have included Associate Professor of Music at the University of San Diego (1977-1990) and pianist/music director for Mikhail Baryshnikov's White Oak Dance Project (1993-1998), touring the United States, Canada, Europe and the Middle East with the dancer and his company.
As a composer, he has composed three operas, the children's operas The Sleeping Beauty (2005) and Rumpelstiltskin (2008) for the San Diego Opera Ensemble, and Sextet, a queer opera (2010), a commission funded by the Irvine Foundation for Diversionary Theatre. He has also composed scores and created sound designs for the Old Globe Theatre, North Coast Repertory Theatre and Arizona Repertory Theatre. His mariachi score for Beaumarchais' The Marriage of Figaro for ART in 1992 was named 'Musical of the Year' by The Arizona Republic. His passions include California native plants and cycling. His Bonita garden, El Jardin de Marta, was a featured installation twice on the California Native Plant Society's annual garden tour (2015 & 2017). He recently participated in the 545-mile AIDS/LifeCycle ride from San Francisco to Los Angeles.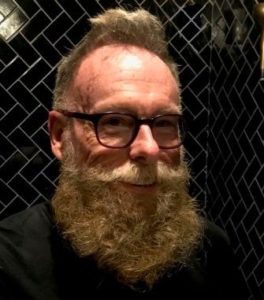 Mark Somers (Trustee) recently retired after 15 years as Director of Finance of The Old Globe, Mark Somers has worked professionally in performing arts management for 45 years. He previously served as Director of Finance of La Jolla Playhouse; Managing Director of Portland (ME) Stage Company; and Managing Director of Alaska Repertory Theatre. He served on the board of Identity, which hosted Alaska's Gay Crisis Hotline; chaired the Portland Public Access Cable Board; and served on the board of Creative Response of the Arts in San Diego. Mark received his B.S. in Theatre and Communications from Drexel University in Philadelphia. For nine years, Mark hosted Front Row Center, a weekly program of Broadway cast recordings on KSKA, Anchorage Public Radio.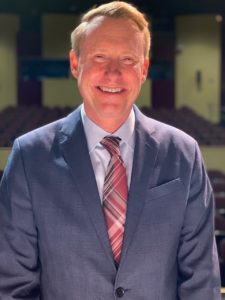 Russ Sperling (Trustee) Russ Sperling is the Director of Visual and Performing Arts (VAPA) for San Diego Unified School District.  He is responsible for all components of arts education in the California's second largest school district.  Under his leadership, the district's board of trustees unanimously approved a district Strategic Arts Education Plan in the fall of 2016 and established the VAPA Foundation, supporting the arts in schools in 2017.
Mr. Sperling currently serves as Western Division Immediate Past President of the National Association for Music Education (NAfME).  He previously served as President of the California Music Educators Association (CMEA).
He is a founder and remains the lead coordinator of the San Diego Pride Youth Marching Band, an ensemble of 80 high school and college students from throughout Southern California.  The band performs in San Diego Pride events and parade, and is the only one of its kind internationally. He is the founding President and now board member of the San Diego Winds, a professional wind ensemble.  He is the Director of the Grossmont College Concert Band.
HONORARY BOARD OF TRUSTEES
Susan Atkins-Weathers 
Larry Baza
Jonathan Dunn-Rankin*
Stanley Lewis
Andrea Villa