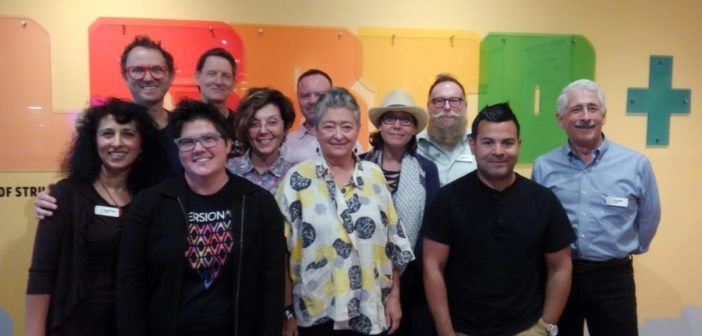 Board
BOARD OF TRUSTEES
As of March 2019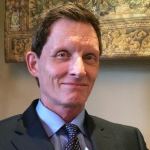 Scott Williford (President) was elected to the Diversionary Board in July 2014 and as Board President in February 2017. He brings a perspective as a patron of the Diversionary Theatre from its early years, as well as a diverse business experience background across many industries in San Diego since 1982. Scott is currently Products and Services manager at SDG&E, and has extensive experience in customer relationship strategies, product marketing and analytics in Aerospace, Technology Research, Software, Banking and Utilities industries. He was a pioneer in LGBT tennis organizations in the 1980's and 1990's, serving as Board President for the San Diego Tennis Federation (SDTF) for seven years and later founded the international Gay and Lesbian Tennis Alliance (GLTA). Scott received his B.S. in Mechanical Engineering at UC Davis and an MBA in Finance from San Diego State University. He and his partner of 16 years, Grant Reeder, are avid world travelers and arts enthusiasts and are both active in many local community and charitable organizations.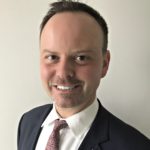 Jay Henslee (Vice President) is originally from Northern California, but has enjoyed calling San Diego home for the past eight years. Jay attended Chico State University with a major in marketing and sales. He is currently a Vice President, District Manager for U.S. Bank, having spent the past 14 years in various roles throughout California. He was a recipient of the Sacramento Business Journal "40 under 40" award, and was instrumental in expanding the U.S. Bank retail market in Northern and Southern California. He is heavily involved with a number of local non-profit organizations, and is on the Board of Directors for Rebuilding Together San Diego, City Ballet of San Diego and the San Diego Performing Arts League. Jay is a 2017 graduate of LEAD San Diego.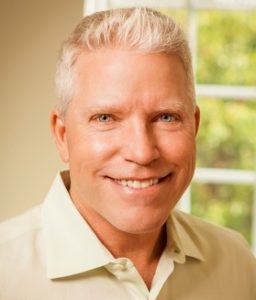 Tom Abbas (Treasurer) Tom is a native San Diegan and a 1984 graduate of San Diego State University with a degree in Accounting. He is a Certified Public Accountant and has been a partner with Abbas, Jenson, & Cundari for the past 30 years. He has served on the board of directors for several local non-profit organizations including Special Delivery San Diego, America's Finest City Softball League and the Greater San Diego Business Association Charitable Foundation.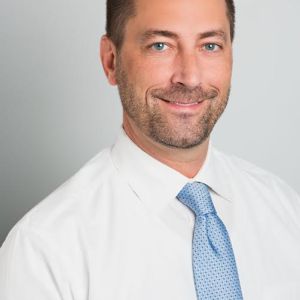 Dr. Christopher Wixom (Secretary) was elected to the Board in March of 2015.  He is a surgical pathologist and is the President and CEO of Analytic Pathology Medical Group/Pacific Rim Laboratory in San Diego.  He has been involved with the theatre in many capacities over the years as an actor, playwright, and avid enthusiast. Christopher looks forward to supporting Diversionary as it continues to provoke thought, ideation, and social change.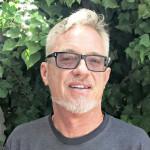 Brian Corrigan (Trustee) was elected to the Board in 2013. He is a local property manager and 25-year resident of San Diego. In addition to his work with Diversionary, he is a supporter of the San Diego Art Institute and volunteers at the AIDS Foundation. He is a part-time resident in Palm Springs.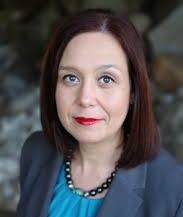 Jodie Graber (Trustee) Jodie was honored to join the board in December 2016. Jodie brings almost two decades of non-profit development and marketing experiences working for a diverse group of arts and social service organizations. Some of the organizations Jodie has worked with include Arizona Theatre Company, Phoenix Theatre, Arizona Broadway Theatre, and San Diego Repertory Theatre. She is currently the Director of Women's Philanthropy for the Jewish Federation of San Diego County. Jodie and her husband, Matt, are avid arts enthusiasts.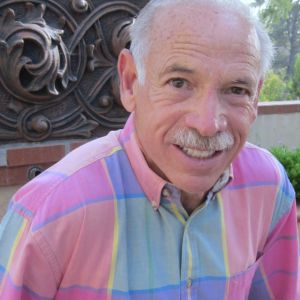 Rob Granat (Trustee) was elected to the board in January 2015. Rob holds a B.A. from the University of Pennsylvania-Philadelphia and two MBA's from Columbia University-NYC.  His work experience has been in the travel industry; first as a marketing analyst for TWA and then Eastern Airlines; then chiefly in the cruise industry – marketing and sales.  He retired in 2003 as Vice President of INTRAV; a tour operator offering private jet tours, riverboat cruises in Europe; upscale tours all over the world and four small expedition ships cruising from the Arctic to the Antarctic and all the oceans in between.  In addition to his service to Diversionary, Rob also volunteers for Balboa Park Model Railroad Museum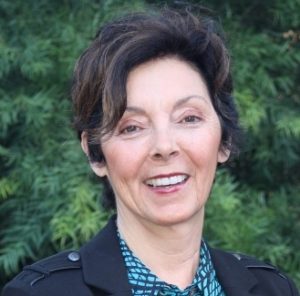 Colleen  Kendall (Trustee) earned a BFA in Speech & Theatre from Rowan University and worked in advertising and television production in New York before pursuing entrepreneurial opportunities. She co-founded an R&D company in photographically personalized giftware. Among other products, the firm developed and patented family entertainment equipment—at the time cutting edge—that made "customized picture postcards with the consumer's image in a choice of site-specific backgrounds," which was installed internationally. After an early retirement, Colleen qualified for her SAG-AFTRA cards and performed in commercials, industrial films, episodes of Renegade (Stu Segall Productions), and at San Diego theatres including Moonlight, Starlight…and Diversionary where she appeared in Coming Soon, Small Town Confidential, and both the original production and revival of 10% Revue. While in her acting career, she accepted her biggest role: Financial Consultant at Smith Barney. After another early retirement, Colleen completed a Copyediting Certificate program at UCSD and has over fourteen years of experience in corporate writing and editing and creative writing. She and her wife Georgia Griffiths—a former Diversionary trustee—married four years ago on their twentieth anniversary as a couple. The two are active volunteers for Angel Flight West (Georgia as pilot and Colleen as co-pilot), a nonprofit organization that arranges free, non-emergency air travel for children and adults with serious medical conditions and other compelling needs.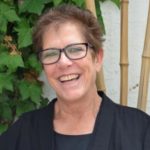 Kathleen Kuttler (Trustee) was born in Iowa and raised in Denver, Colorado. She has lived in California for 23 years. She recently retired from the UCSD Health System as a Critical Care Nurse. Kathleen has been an active member of the Benevolent and Protective Order of the Elks in San Diego and served in her lodge's highest position, Exalted Ruler, from 2010 – 2011. She currently serves as the District Chair of the Elk's Youth Drug Awareness program and is an ad hoc member of the Advisory Committee of the Camarena Educational Foundation (Founders of the Red Ribbon Campaign.) Kathleen has loved theatre and dance since she was a young girl and has parlayed her dancing ability into being a well skilled bowler, often winning at regional bowling competitions.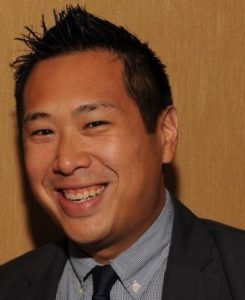 Eric Keen-Louie (Artistic Trustee) serves as Associate Artistic Director at The Old Globe. Since joining the Globe in October 2011, Eric has worked on over 40 shows, including The Last Match, Allegiance, A Gentleman's Guide to Love and Murder, Meteor Shower, and Bright Star. He helped launch The Powers New Voices Festival as well as the Globe's free artistic outreach programs: Community Voices, which has provided playwrighting classes to over 200 San Diego community members; and Globe for All, which brings high caliber live Shakespeare performances to homeless shelters, libraries, correctional facilities, drug and alcohol rehabilitation homes, and senior centers around the county. Previously, Eric was Director of Special Projects at The Public Theater in New York City, where he helped produce world premieres by such artists as Stephen Sondheim, Richard Nelson, and Suzan-Lori Parks, as well as the Tony Award winning Broadway revival of Hair, the Shakespeare in the Park productions of Twelfth Night (starring Anne Hathaway), The Merchant of Venice (starring Al Pacino), and Paul Simon's The Capeman in Concert. He also helped launch the theater's Mobile Unit. Independently, he produced and developed Kingdom (The New York Musical Theater Festival's 2006 Most Promising New Musical Award) and the 2011 GLAAD Media Award winning play when last we flew. He assisted Broadway producer Margo Lion on the Tony Award winning productions of Hairspray and Caroline, or Change and worked in theatrical public relations for Boneau/Bryan-Brown. Eric was a recipient of the 2009 Edward & Sally Van Lier Arts Fellowship for Producing and is an alumni of American Express' 2013 Leadership Academy. He received his BA in Dramatic Literature from New York University and graduated with an MFA in Theatre Management and Producing from Columbia University on a Dean's fellowship.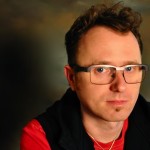 Matt M. Morrow (Trustee) Since joining Diversionary as the Executive Artistic Director, Matt has directed the San Diego Premiere of  The Civilians' This Beautiful City, the World Premiere of Gordon Leary and Julia Meinwald's musical The Loneliest Girl in the World, Georgette Kelly's Ballast (Winner, 2017 Best New Play, San Diego Critic's Circle Awards), the San Diego Premiere of Bash Doran's The Mystery of Love and Sex, among others. Matt recently directed Caryl Churchill's Cloud Nine with The Old Globe/USD MFA program. Prior to joining Diversionary, Matt was the Associate Artistic Director of City Theatre Company, a LORT theatre in Pittsburgh, Development Director of Cherry Lane Theatre, NYC's oldest Off Broadway theatre, and Development and Literary Director of Amas Musical Theatre, which pioneered multi-ethnic casting and production. He served as The John Wells Professor of Directing at Carnegie Mellon University's School of Drama (Graduate & Undergraduate Directing programs), and is a member of the Lincoln Center Director's Lab. He holds a BFA in Directing from Carnegie Mellon University.  www.mattmmorrow.com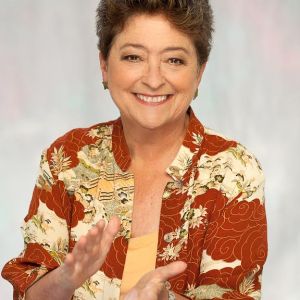 Allison Rossett (Trustee) After 40 years as a university professor, Dr. Allison Rossett is now Professor Emerita of Educational Technology at San Diego State University. She currently consults to government agencies and corporations in workplace learning and technology-based systems working on topics as diverse as development for the people who develop online learning programs, helping organizations with strategic directions for career development and workforce learning. She keynotes conferences for learning professionals who work in health care, pharmaceuticals, insurance and defense. Once a New Yorker, now for many decades a happy San Diegan, Allison is a member of the Defense Acquisition University Board of Visitors, the Arcadia University Board of Trustees, and Diversionary's Board, as of April, 2016. Allison is a member of the TRAINING HRD Hall of Fame and was recognized by ATD for a remarkable career of contributions to workplace learning and instructional technology. Allison also received the International Society for Performance Improvement's highest award, Member for Life and CLO's equivalent, the Norm Kamikow award. Allison is most proud of her very, very, very long relationship with Sue Reynolds, CEO of Community HousingWorks.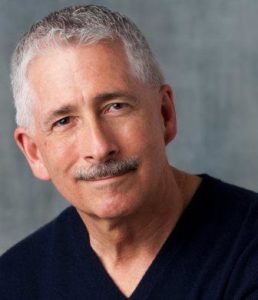 Nic Reveles (Trustee) Pianist, composer, and educator, just retired from the position of Director of Education and Community Engagement at San Diego Opera, a company with which he's been involved as a speaker on opera since 1977. In that time he's given countless lectures and talks on opera, and as Director of Education he devised innovative education programs for children and adults: the Words and Music and Senior to Senior opera writing programs, Community Conversations, Opera Exposed, Opera on Track and the San Diego Opera Podcast among others. From 1999 to 2015 he was the host and writer for UCSD-TV's OperaTalk with Nic Reveles, a program seen throughout the country via the UC Television Network.
Reveles holds a Bachelor of Arts in Music from the University of San Diego, a Master of Music in Choral Conducting from the University of Redlands and a Doctor of Musical Arts in Piano Performance. Past positions have included Associate Professor of Music at the University of San Diego (1977-1990) and pianist/music director for Mikhail Baryshnikov's White Oak Dance Project (1993-1998), touring the United States, Canada, Europe and the Middle East with the dancer and his company.
As a composer, he has composed three operas, the children's operas The Sleeping Beauty (2005) and Rumpelstiltskin (2008) for the San Diego Opera Ensemble, and Sextet, a queer opera (2010), a commission funded by the Irvine Foundation for Diversionary Theatre. He has also composed scores and created sound designs for the Old Globe Theatre, North Coast Repertory Theatre and Arizona Repertory Theatre. His mariachi score for Beaumarchais' The Marriage of Figaro for ART in 1992 was named 'Musical of the Year' by The Arizona Republic. His passions include California native plants and cycling. His Bonita garden, El Jardin de Marta, was a featured installation twice on the California Native Plant Society's annual garden tour (2015 & 2017). He recently participated in the 545-mile AIDS/LifeCycle ride from San Francisco to Los Angeles.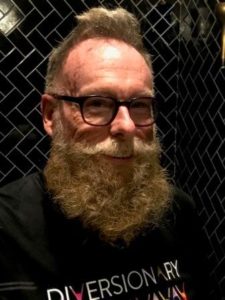 Mark Somers (Trustee) recently retired after 15 years as Director of Finance of The Old Globe, Mark Somers has worked professionally in performing arts management for 45 years. He previously served as Director of Finance of La Jolla Playhouse; Managing Director of Portland (ME) Stage Company; and Managing Director of Alaska Repertory Theatre. He served on the board of Identity, which hosted Alaska's Gay Crisis Hotline; chaired the Portland Public Access Cable Board; and served on the board of Creative Response of the Arts in San Diego. Mark received his B.S. in Theatre and Communications from Drexel University in Philadelphia. For nine years, Mark hosted Front Row Center, a weekly program of Broadway cast recordings on KSKA, Anchorage Public Radio.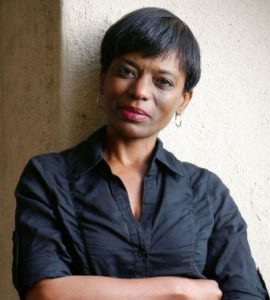 Delicia Turner Sonnenberg (Artistic Trustee) is the former, founding Executive Artistic Director of MOXIE Theatre in San Diego whose mission is to create more honest and diverse images of women for our culture. With a vision to give new meaning to "women's work," she led MOXIE for 12 award-winning seasons garnering honors that include: San Diego Critics Circle awards for outstanding direction and productions, KBPS Patte awards, a Women's International Center Living Legacy Award, The Des McAnuff New Visions Award for "Risk Taking Leadership at MOXIE and Body of Work" as well as "Director of the Year" from the San Diego Critics Circle. Delicia was twice a recipient of the Van Lier Directing Fellowship through Second Stage Theatre in New York, and is a New York Drama League's Directors Program alum. Before MOXIE, Delicia worked as Artistic Associate for San Diego Repertory Theatre as a part of the Theatre Communications Group's New Generations Program: Future Leaders. In addition to directing productions for MOXIE Theatre, she has also directed productions for The Old Globe Theatre, San Diego Repertory Theatre, La Jolla Playhouse, San Diego State University, Cygnet Theatre, Mo`olelo Performing Arts Company, New Village Arts, Diversionary Theatre and Playwrights Project.
HONORARY BOARD OF TRUSTEES
Susan Atkins-Weathers 
Larry Baza
Jonathan Dunn-Rankin*
Stanley Lewis
Andrea Villa