Boys and Girls
[tabs ]
[tab title="Show Info"]
Boys and Girls
Written by Tom Donaghy
A human comedy about family drama.
February 20 – March 23, 2014
Two couples in their early thirties, one lesbian and one gay, who have a complicated history of love and loss, struggle to overcome overwhelming obstacles in order to grow up, settle down, and raise a child. But not necessarily in that order.
[/tab]
[tab title="Cast & Creative"]
B&G Bios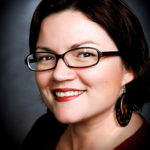 Faeron Adams is a San Diego native. She is so happy to return to Diversionary for this production. Favorite previous roles: a maniacal sock puppet in Learn to be Latina (Diversionary), a bunny-obsessed crazy neighbor (SDSU student film),  and an intolerant stage manager (Vista's Broadway Theater).  Diversionary: Learn to be Latina, When Last We Flew. Coronado Playhouse: The Man Who Came to Dinner, A Roman Holiday, If the Shoe Fits. Playwrights Project: Performing Artist.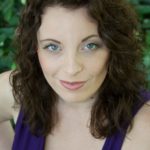 Chrissy Burns is thrilled to be back at Diversionary! She was last seen on this stage as the saran wrap girl, Casey, in The Break Up Notebook. Chrissy hasworked as an actor in dozens of theatrical productions at venues throughout the US including Moxie,Fritz, Starlight, CCT, SRT, PCPA Theaterfest, and many more. Most recently she was seen in the long running 80's hit MiXtape with Lambs Players Theater. Her favorite roles include Queenie in The Wild Party, Sheila in Hair & Anytime Annie in 42nd Street. She is also a multi award winning Director with productions including Chicago, Ruthless! The Musical, 42nd Street, Sweet Charity & Nunsense. She is a graduate of the Pacific Conservatory of Performing arts. Chrissy also works as a Singing Telegram Specialist and Marilyn Monroe Entertainer. Including performances for San Diego's top corporations and MTV Japan. As the Producer/Emcee of the Caburlesque Kittens (CaburlesqueKittens.com) she appears in live cabaret shows as "Ophelia Kitty" at San Diego's premiere venues and events. Chrissyhas a passion for teaching and loves to help her students reach their fullpotential (SingwithChrissy.com). Chrissy would like to thank Jessica for the "poetry of our life".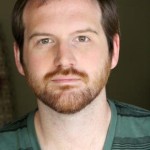 Anthony Methvin (Reed) made his local acting debut with Diversionary Theater as Kent in Harmony, Kansas. Other favorite roles include Leo Frank (Parade), Prior (Angels in America: Millennium Approaches and Perestroika), Sparky (Forever Plaid), Peter (Company), Seymour (Little Shop of Horrors), Dionysus (The Bacchae), Matamore (The Illusion), and Man (Laughing Wild). A staged reading of his playwriting debut, Bleed Like Me, will be seen right here at Diversionary as part of their Open Mondays series in March 2014, and was given a developmental reading at Florida StateUniversity, where he graduated with a BFA in Acting.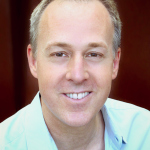 Andrew Oswald (Jason) At the Diversionary Andrew has portrayed George Tessman in The Further Adventures of Hedda Gabler. San Diego audiences may also know him from his role as Harry in Company at Cygnet Theatre. Andrew is a graduate of The Pacific Conservatory of The Performing Arts and The North Carolina School of the Arts. In New York, Andrew was the Co-Artistic Director of Bedtime Sketch Comedy, he directed and helped to create the Circus/Theatre piece Subterranea with Suspended Cirque, and he directed the 8o'clocks' original production of As I Am Fully Known. He will be appearing next as Charlie in Cygnet Theatre's production of The Whale. Special thanks to Tom Budd and Anthony Methvin.
Shana Wride (Director) was most recently seen at Diversionary in The Further Adventures of Hedda Gabler.  She has worked both locally and regionally as an actor and director for Cygnet Theatre, San Diego Repertory Theatre, Moxie Theatre, Compass Theatre, Open Fist Theatre North Coast Repertory Theatre, Diversionary Theatre, Sledgehammer Theatre, Shakespeare Festival Los Angeles, Colony Theatre, Open Fist Theatre, Gaslamp Theatre, and the Idaho Shakespeare Festival. While living in Los Angeles, she co-hosted the nationally syndicated radio show, "Women Aloud" with actor/comedienne Mo Gaffney.
Luke Olson (Lighting Design)  Previously at Diversionary:  Marry Me A Little, Sherantulas From Outer Space; The Divine Sister; Scrooge In Rouge; when last we flew; Pippin; Hot Guys Dancing; Dance/Theatre. Other credits: The Fox On The Fairway; Stones in His Pockets (Summer Repertory Theatre). References to Salvador Dali Make Me Hot, The Bluest Eye, The Trestle at Pope Lick Creek, A Raisin In The Sun (MOXIE Theatre); Crimes Of The Heart; Little Shop of Horrors (PLNU). Blood Wedding; The Laramie Project:  Ten Years Later (Mira Costa College). He has a MFA from San Diego State University
Melanie Chen (Sound Design) is currently pursuing her MFA degree for sound design at the University of California, San Diego and will be graduating in March 2014. She has experience recording and mastering voiceovers, working with body microphones, mixing musics, and creating sound designs for live theatre and dance productions. UCSD credits: Drums in the Night, Casagemas (New Play Festival '12), Tonight We Improvise, In the Red and Brown Water, Hookman (New Play Festival '11). Select San Diego regional theatre: Crumbs on the Table of Joy (Moxie Theatre), Bug (ion theatre company),Becoming Cuba (North Coast Repertory Theatre), Bengal Tiger at the Baghdad Zoo (ion theatre company), One Flew Over the Cuckoo's Nest (New Village Arts), Blasted (ion theatre company – Craig Noel Nomination '12),Angels in America Part 1 & 2 (ion theatre company – Craig Noel Award '11). Recently, she assisted Drama Desk Award winner and Tony nominated sound designer Cricket Myers and award-winning composer Michael Roth on La Jolla Playhouse's production of Sideways, written by Oscar winner Rex Pickett and directed by Tony Award winner Des McAnuff.
[/tab]
[tab title="Photos"]
[/tab]
[tab title="Press & Reviews"]
Content is not yet available for this production.
[/tab]
[tab title="Cool Stuff"]
Upcoming Content includes:
InDepth Articles
Embedded Videos
Partner Images and Links
Student Educator
Diversionary loves to make our productions into a learning experience!  Contact us for special prices to bring your class to any performance or special Student Matinees.  Student tickets available with a valid, school issued student or educator ID.  Find out more here!
[/tab]
[/tabs]