Bright Half Life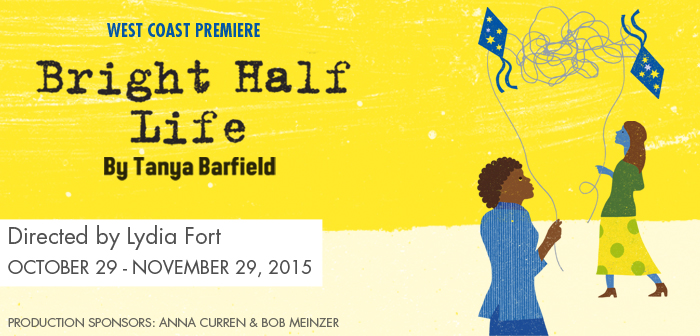 October 29th-November 29th, 2015
From an anonymous elevator ride, through a steamy workplace romance, heartburn, children, family, skydiving, and Ferris wheels, Vicky and Erica's relationship is revealed through snapshot scenes ricocheting back and forth over a 40 year period. Time collapses, expands, flips, and somersaults in this dynamic exploration of what comprises a life with another person.

Production Sponsor:
Anna Curren & Bob Meinzer
Matt's Memo
I'm proud Diversionary obtained the rights to the very first regional production of this play after its celebrated run Off-Broadway this spring at The Women's Project. Tanya's writing is fresh, funny, sensual, and poignant. Not to mention it's a wonderful vehicle for two superb actresses to demonstrate their chops! This stunning inter-racial love story between two women is told out of order, taking the audience on an adventure ride through their life, revealing the humanity of what it means to share a life.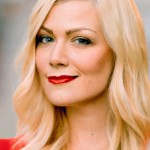 Rin Ehlers Sheldon [ERICA] is over the moon to be collaborating with Diversionary Theatre for the first time.  Elsewhere: Dry Blood (Bloody Knuckles Productions); Sinking Nation (Stand Up 8 Productions);  Madama Butterfly (Creighton Orpheum); Preemptive (Black Playwright's Project); The Nutcracker (New Village Arts); Macbeth, Midsummer Night's Dream, King John (Intrepid).  Creative Director of Stand Up 8 Productions. Rin Ehlers Sheldon graduated a Nota McGreevy scholar from Indiana University. Her acting career began 19 years ago in a tour of Gypsy, where she played a toreadorable and hasn't taken a year off since.  When she is not performing, Rin can be found behind the camera as a cinematographer and director.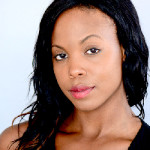 Bri Giger [VICKY] is ecstatic about her first-ever Diversionary appearance. She is a 2012 University of Arizona BFA Theatre Arts graduate. Elsewhere, Bri has performed in The Revolution Will not be Televised (Second City), and at IO West and Comedy Sportz in Los Angeles. Bri continues to perform stand-up at The Comedy Store and Hollywood Improv. She is starring in an upcoming comedy television show and will finish up the year doing her One Woman Show: Through My Red Eyes. Bri is already in love with this amazing theatre company and her beautiful co-star Rin. For more of Bri, check out www.brigiger.com. 
Creative Team
Lydia Fort [DIRECTOR] Directing credits include The Mountaintop (Perseverance Theatre), Architecture of Becoming (Women's Project Theatre), F.H.O.D.O.M. (Women Center Stage Festival), Miss Nowhere Diner (Planet Connections Festivity—winner Best Director), Frida Liberada (Urban Stages), RIP.TIED (freeFall Theatre), When the Water Breaks (YouthInk! Festival at McCarter Theatre),  Jesse (Ensemble Studio Theatre), 365 Days/365 Plays (Public Theater/Classical Theatre of Harlem). Lydia was a Time Warner Foundation Fellow of the 2012-2014 Lab at Women's Project, New York Theatre Workshop Directing Fellow, Drama League Fellow, and a TCG New Generations Grantee. MFA, University of Washington. She is the Artistic Director of Mo`olelo Performing Arts Company.
Kristen Flores [SCENIC DESIGNER] is a locally-based Set Designer and is very pleased to be back for her second show this season. Some past design credits include Baby With the Bathwater (Diversionary Theatre), Eternally Bad (Moxie), The Last Days of Judas Iscariot (Triad Productions), Water and Power (Culture Clash),  Ragnarok, and Red Planet Respite (Circle Circle Dot Dot), and Josephine Tonight directed by Dr. Floyd Gaffney. For the last eleven years, Kristen has been designing for the Kuumba Festival, one of the largest /longest running and premier celebrations of African-American expression, culture, and heritage on the West Coast. She was the Scenic Charge Artist for the San Diego Repertory Theatre for ten years and is currently the Prop Master for The White Theatre at The Old Globe.
Jeannie Galioto [COSTUME DESIGNER] is excited to be designing again at Diversionary!  Previously for Diversionary:  Twist, (for which she won a Patte award), Birds of a Feather, Poster Boys, and Fair Use.   Other credits include productions for the San Diego Repertory Theatre, The Guthrie Lab, Ion Theatre, Mixed Blood Theatre, Moxie Theatre, and Shakespeare in the Park to name a few.  She was the costume design assistant for the multiple Tony award-winning show Memphis.   Jeannie currently teaches at the University of Irvine, The Art Institute, Grossmont College, and the Rocky Mountain College of Art and Design.   In addition to freelance designing, she has taught at The University of San Diego, San Diego State University, The Fashion Institute of Design and Merchandising, and Palomar College.  Please visit her website at www.jeanniegalioto.com.
Sherrice Mojgani [LIGHTING DESIGNER] Recent designs include My Mañana Comes, Steal Heaven, HONKY, The Mountaintop, Clybourne Park (San Diego REP); Trouble in Mind, Jade Heart, Mud Blue Sky, Skinless, Freedom of Speech (Moxie Theatre); The Nutcracker, To Kill a Mockingbird (New Village Arts). Sherrice holds a BA in Theater Arts from UC Santa Cruz and an MFA in Lighting Design from UC San Diego. sherrice.weebly.com
Blair Nelson [COMPOSER/SOUND DESIGNER] Credits at Diversionary Theatre include A New Brain, The Divine Sister, When Last We Flew, Dooley, and The New Century. Blair completed a Master of Fine Arts in Sound Design from the University of California, San Diego, Department of Theatre and Dance in 2012 and received a Bachelor of Music in Theory/Composition from Concordia College, Moorhead, Minnesota in 2007. His new music collaborations have been curated, composed, and performed at the University of California San Diego, Calit2, California State University San Marcos, Canvas Gallery San Diego, San Diego State University, SD Space 4 Art, and the Roy and Edna Disney CalArts Theater Los Angeles. 
Crew
Monica Perfetto [STAGE MANAGER] is proud to be joining Diversionary for the remainder of their 2015-2016 season. Recently, as Stage Manager, at Diversionary: A New Brain. Elsewhere, as Stage Manager: RENT (Southwestern College), Annie (California Youth Conservatory), Much Ado About Nothing, I Hate Hamlet, All My Sons, Macbeth, and A Midsummer Night's Dream the Musical (intrepid Shakespeare Company). As Production Assistant:  The Fox on the Fairway, Side by Side, Chapter Two (North Coast Repertory Theatre). Monica is a graduate of the University of San Diego and holds a BA in Theatre Arts and Performance Studies.
Divina Magracia [INTERN]
About The Playwright
TheatreMania.com
(© David Gordon)
Tanya Barfield has been produced at Playwrights Horizons, Primary Stages, Center Theatre Group, South Coast Repertory, and many others. Tanya was a recipient of a 2013 Lilly Award and the first Annual Lilly Award Commission. She is a graduate of the Juilliard School's Playwriting Program, and a finalist for The Pulitzer Prize for her play Blue Door. Bright Half Life marks Tanya's first production at Diversionary Theatre.

Credited to www.Simpatika.com
Rehearsal Photos by Christopher Sheehan
Video by Jonathan Hammond
"Its ingenious structure (shifts are indicated by sound) makes this play a joyous challenge as it draws us into the vortex, mixes important moments in time, and never lets us go."
"Fort's casting of these two particular actors is brilliant….The design is elemental, with minimal sets by Kristen Flores, character-defining costumes by Jeannie Galioto, lighting by Sherrice Mojgani and all-important music and sound design by Blair Nelson.
                                                                                                                                                                            -Gay San Diego
"Credit Diversionary Theatre and the production's director, Lydia Fort, that this nonlinear drama feels so moving at the close. Fort's smooth direction, the actors' turn-on-a-dime timing, and a sound and lighting design that subtly signals shifts of time and place make for a fluent, sometimes poetic experience."
-The UT San Diego
"Bright Half Life is a refreshing change for San Diego theater. Seeing a lesbian couple on stage as the show's only two characters, and presenting their relationship as nuanced and complicated while also simply romantic, is tremendously refreshing. Bright Half Life is a welcome play with a thought-provoking concept and story. "
-The San Diego Reader
"BRIGHT HALF LIFE is profound – a well-written, engaging portrayal of smart women finding themselves, and each other."
– The New Yorker
"Romantic! Virtuosic! For sheer loveliness, you won't surpass Tanya Barfield's exquisite BRIGHT HALF LIFE."
– TimeOut New York's CRITICS' PICK
"Ms. Barfield's variegated BRIGHT HALF LIFE shows the volatility in a long-term partnership, the joy and desolation, the hurt and help – all intermingled, all at once."
– The New York Times
Specialty low-priced preview performances: October 29th– November 5th. (Thursdays-Sundays)
Opening Night (Includes pre & post-show receptions): November 6th @8pm.
Backstage Thursdays Designer Spotlight Reception: November 12th @6pm.
Backstage Thursdays Happy Hour with the Director Reception: November 19th @6pm.

ASL Performance: November 22nd @2pm.

Pay-What-You-Can-Industry Night: November 9th @7pm