Jada Nya Jackson [she/her] (Kay) Last seen in Romeo and Juliet with the Old Globe Summer Shakespeare Studio (Juliet) She has had a passion for performing since the age of 4. Making her debut in Annie with CYT. Recent credits include the WOW festival where she appeared in Hall Pass for Blindspot Collective (Zoey). Jada Nya is a senior at High Tech High and will continue her education with the pursuit of a B.F.A. She is profoundly grateful to be a part of the Diversionary Theatre family in the production of Cancelled. "All the worlds a stage most of us are desperately unrehearsed" – Sean O'Casey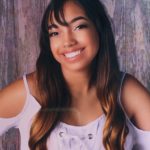 Rosemarie Kramich [she/her], (Gabby) is beyond excited to be part of her second Teen-Versionary production. She first worked with Diversionary Theatre in 2018 during their production of queerSpawn by Mallery Avidon. That experience sparked her passion for theatre and she is now studying Theatre Arts Performance at San Diego State University. Many thanks to Kimberly, Daniel, and everyone for your continuous support.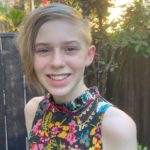 Lily Jane McLure, [She/They], (Ensemble/Understudy) is an aspiring artist. She previously played the roles of Alan Petit and Christine Kehoe in Diversionary Theatre's production of Dear Harvey. She enjoys traveling, reading, and writing.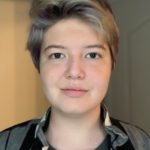 Casey Morris [he/him], (Jazz) is an actor, singer, and writer. Previous shows include queerSpawn (The Kid), Madagascar – A Musical Adventure Jr. (Kowalski), Thoroughly Modern Millie (Alice), and many more. Much thanks to Diversionary and to Casey's family.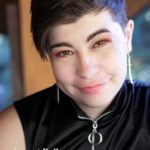 August Ballou, [He, Him] (Evan)  is super pumped to be portraying Evan in the premier of Kit Yan's show Cancelled. Some of his favorite roles include Crutchie in Newsies (Star Theater Company), The Kid in queerSpawn (Diversionary Theater Company), and Bobby in A Chorus Line (Off-Broadway Theatre Company). He thanks all of the amazing people who have gotten him to where he is now, specifically his vocal coach JD Dumas. His work and support truly mean the world. He would also like to dedicate this performance to his little sibling, Lyndsay. He hopes you enjoy the show as much as he loved working on it! #PandemicTheaterGoals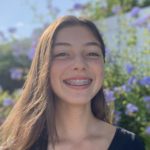 Jasmine Salata [She, Her] (Didi) is very excited to make her debut in this wonderful new play. She is an actress and has worked with Teen-Versionary for the Pride Festival 2020 and is happy to be working with Diversionary Theatre again! Many thanks to Skyler Sullivan and Jasmine's friends and family!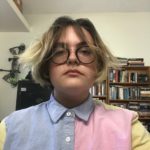 Willow Segall, [He / She / They] (Sandy) is an actor, who has starred in Diversionary Theatre's Dear Harvey, and Junior Theatre's We Love Our Customers!.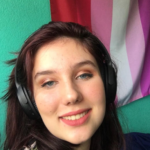 Rachel Weir [She/her] (Joey) is thrilled to work with Diversionary Theatre again. She previously has been part of the virtual gala and played Anne Kronenberg in Dear Harvey. Some of her favorite shows done elsewhere include As You Like It, The Good Doctor, The Three Musketeers, A Comedy of Errors, She Kills Monsters, and more. Rachel is proudly an autistic, asexual lesbian, and is co-president of her school's GSA. She aspires to work in stage theatre in any way possible and loves costume design, props, and stage management as well as acting. Much love to her parents for loving her for who she is and to Diversionary for this opportunity!