Cardboard Piano

[tabs]
[tab title="Show Info"]
Cardboard Piano
By Hansol Jung
Directed by Jacole Kitchen
Production Sponsors:
Jay Henslee & Christian St. Croix
Darrell Netherton & Robert Wheeler
January 25-February 25, 2018 // Opening February 3
Chris, the spirited daughter of an American missionary, falls head-over-heels in love with a local teenage girl in Northern Uganda. Late at night on the eve of the millennium, they secretly meet in a church to exchange vows and plot their escape. But when the civil war outside invades their fragile union, the course of Chris' life is changed forever. Confronting the religious and cultural roots of intolerance, this modern day parable explores America's relationship with Africa, and the human capacity for forgiveness.
Cardboard Piano has violence / depictions of violence. Please call the Box Office if you require more information. 
If you already have a subscription and would like to select your performance, please log-in.
[/tab]
[tab title="Matt's Memo"]
Jung is a young, female South Korean playwright who brings a wise and perceptive eye to America's relationship with the rest of the world. CARDBOARD PIANO provides a rare and incisive glimpse into the social politics of Northern Uganda, and how our country and religion are lethally intertwined in the lives of its people. This astonishing new play is poetic, honest and incredibly moving, and our production will also only be its second production after its World Premiere at the Humana Festival last year.  [/tab]
[tab title="About the Writer"]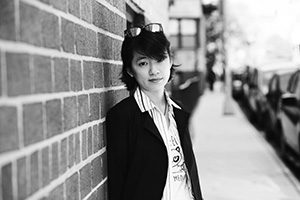 Hansol Jung is a playwright and director from South Korea. Productions include Cardboard Piano (Humana Festival at Actors Theater of Louisville), Among the Dead (Ma-Yi Theatre Company), No More Sad Things (co-world premiere at Sideshow Theatre, and Boise Contemporary Theatre), Wolf Play and Wild Goose Dreams. Commissions from Playwrights Horizons, Seattle Repertory Theatre, Artists Repertory Theater, the Virginia B. Toulmin Foundation grant with Ma-Yi Theatre and a translation of Romeo and Juliet for Play On! at Oregon Shakespeare Festival. Her work has been developed at the Royal Court, New York Theatre Workshop, Berkeley Repertory's Ground Floor, Sundance Theatre Lab, O'Neill Theater Center's New Play Conference, Lark Play Development Center, Salt Lake Acting Company, Boston Court Theatre, Bushwick Starr, Ma-Yi Theater Company, Asia Society New York, and Seven Devils Playwright Conference. She is the recipient of the Page 73 Playwright Fellowship, Rita Goldberg Playwrights' Workshop Fellowship at the Lark, 2050 Fellowship at New York Theater Workshop, MacDowell Colony Artist Residency, and International Playwrights Residency at Royal Court. She has translated over thirty English musicals into Korean, including Evita, Dracula, Spamalot, and The 25th Annual Putnam County Spelling Bee, while working on several award winning musical theatre productions as director, lyricist and translator in Seoul, South Korea. Jung holds a Playwriting MFA from Yale School of Drama, and is a proud member of the Ma-Yi Theatre Writers Lab.
Advisory: Cardboard Piano has violence / depictions of violence. Please call the Box Office if you require more information.
[/tab]
[tab title="Cast"]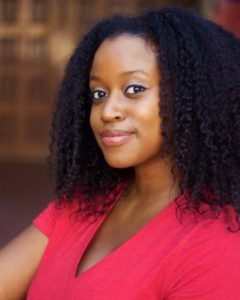 Andréa Agosto (Adiel/Ruth) excited to return to Diversionary in Cardboard Piano! An award winning filmmaker (Kansas City Film Fest) and actress (International Model & Talent Association), Ms. Agosto is thankful for each performance opportunity. Her favorite credits include: Homos, or Everyone in America (Laila) at Diversionary, Avenue Q (Gary Coleman) at Ocean Beach Playhouse, The Best Goodbye (Sabina), Cell (Gwen) at Mo'olelo, You Can't Take it With You (Rheba) at Lamb's Players Vanya and Sonia and Masha and Spike (Nina), Harriet Jacobs (Mary, U.S.), Bare (Tanya), Broke-ology (Sonia, U.S.), Flyin' West (Minnie), Mufaro's Beautiful Daughters (Manyara), Working (Maggie Holmes), Big River (Alice), High School Musical (Taylor), and Grease (Rizzo). She hopes to inspire her Drama students to continue to pursue their dreams by leading by example. For more information, please visit: www.andreaagosto.com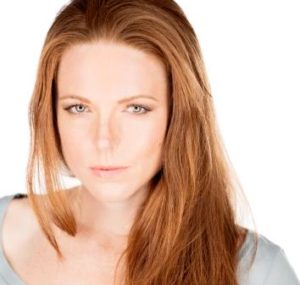 Kate Rose Reynolds (Chris) is thrilled to be returning to the Diversionary stage after many years, last appearing here in Lot's Daughters. Other San Diego credits include Margin of Error (Roustabouts Theatre Company) and Arcadia (Cygnet Theatre). Elsewhere: Hamlet (Arabian Shakespeare Festival, SF); MindFlood (Torrent Theatre Company, NYC); Mario Fratti's The Academy (Theatre for the New City, NYC); PlayOffs! (Playwright's Center of San Francisco); Silent Sky, Dr Jekyll and Mr Hyde, Black Comedy, Mary's Wedding, Private Lives, and the world premiere of Elijah (Bristol Valley Theatre); Noises Off! (Cohoes Music Hall). She also stars in the independent horror film Soul to Keep, currently in post-production. Many thanks to the cast, the crew, and the entire Diversionary family. www.katerosereynolds.com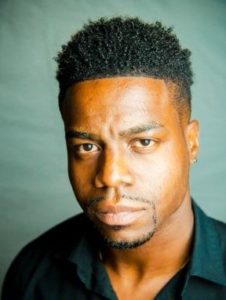 Wrekless Watson (Soldier/Paul) was born and raised in Brooklyn, New York, Wrekless Watson has been in the arts since the age of 7. He has performed in short films, and theater productions such as "Prince of Egypt", "Ma Rainey's Black Bottom", "Out of The Shadows", "Workplace Drama",  Fat's Waller's "Ain't Misbehavin"  and recently hosted the 20th Annual Central Avenue Jazz Festival. Also, following in the steps of his father Wally "Gator" Watson and grandfather Wesley Landers, Wrekless has forged his way into becoming an experienced and diverse artist. Wrekless studied at Fierello H. LaGuardia H.S., Harlem School of The Arts, the Music Advancement Program at The Julliard School and Fort Valley State University. He has had the opportunity to work with the likes of Kurk WhalumKanye West, The Cab Calloway Orchestra, The Long Island Youth Orchestra, Shania Twain, Tito Puente, Jazz Saxophonist Eddie Baccus Jr., Liquid Blue, Gospel Artist Joe Pace and a host of others. Most recently he competed in the Mr. Black San Diego pageant in San Diego, California and currently holds the title of Mr. Black San Diego.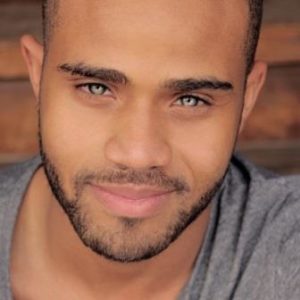 John Wells III (Pika/Francis) is thrilled to be in his second show here with Diversionary Theatre, his first show being the role of Jonny in The Mystery of Love and Sex. You may have seen him in other shows including, the role of "Fector" in the Chance Theatre's production of Dogfight, T.J. In Musical Theatre West's production of Sister Act. Mike in a Chorus Line, Petruchio in the Taming of the Shrew, and several staged readings in the area. He retains training from The Savannah College of Art and Design and a Bachelors of Arts Degree in Theatre Performance. 
[/tab]
[tab title="Creative Team"]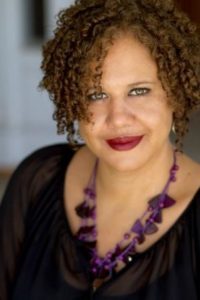 Jacole Kitchen (Director) is thrilled to be making her Diversionary directorial debut.  Directing credits include, An Iliad (New Village Arts), September and Her Sisters (Scripps Ranch Theatre – Out on a Limb New Play Festival), To Fall in Love with Anyone, Do This (San Diego Fringe Festival) and That 24-Hour Play Thing (San Diego Fringe Festival).  Assistant directing credits include, Escape to Margaritaville, Tiger Style and Guards at the Taj (La Jolla Playhouse), and HONKY, The Oldest Boy and Detroit (San Diego Repertory Theatre).  Jacole is currently the Artistic Programs Manager at La Jolla Playhouse, formerly the Casting Director and Artistic Associate for San Diego Repertory Theatre. She teaches acting, improv and professional etiquette for UCSD Extension, and is a private acting coach. Jacole is also a member of the Board of Trustees for the San Diego Performing Arts League.
Kristen E. Flores (Scenic Designer) Past design credits: The Moors, Homos or Everyone in America, A Civil War Christmas, Bright Half Life and Baby With the Bathwater (Diversionary Theatre), Tarrytown (Backyard Renaissance), Eternally Bad (Moxie), God of Carnage and American Hero ( New Village Arts),  Almost, Maine (Onstage Players), Globe for All–Twelfth Night(The Old Globe), The Last Days of Judas Iscariot (Triad Productions), Ragnarok and Red Planet Respite (Circle Circle Dot Dot) Kristen was Prop Master and Stage Master for The White Theatre at The Old Globe from 2014 to 2016. She is currently the Scenic Charge and Prop Master for San Diego State University. I work hard so my pets can have a better life. For more on Kristen please look on.. www.kristenflores.org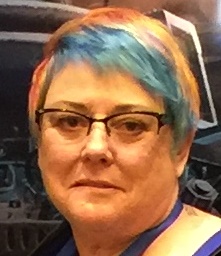 Bonnie Durben (Properties Designer) Diversionary Theatre: The Moors, 2.5 Minute Ride, Well, Ballast, Mystery of Love and Sex, The Boy who danced on Air, Now or Later, She-Ranculas, Baby With The Bathwater, A New Brain and Amazons and Their Men. Moonlight Theatre Productions: Aida, Little Mermaid, Sunset Blvd, In The Heights, Sister Act, Peter Pan, Titanic, Addams Family, Music Man, Shrek, All Shook Up and Big Fish. Scripps Ranch: Skin Deep, Good People. Mira Costa Theatre: Waiting For Lefty, Oklahoma, These Shining Lights, Romeo and Juliet, Seven, Vanya and Sonia and Masha and Spike, Urinetown. Cygnet Theatre: Animal Crackers, On The Twentieth Century and 57 other productions. Bonnie is a member of the Society of Property Artisans and Managers.
Curtis Mueller (Lighting Designer) returns to Diversionary having designed Homos, Well, 2.5 Minute Ride, Lizard Boy, Manhandled, Now or Later, A Civil War Christmas, Amazons and Their Men, Man Clan, and A New Brain. Select local credits include: Withering Heights, Margin of Error (Roustabouts Theatre Company); End of The Rainbow, Quality of Life, The 25th Annual Putnam County Spelling Bee, I Hate Hamlet, All My Sons, Macbeth (Intrepid Theatre Company); Big River, The 1940s Radio Hour, Seascape (New Village Arts); Chess in concert, Next to Normal, Spring Awakening (Cabaret at the Merc Summer Series). Curtis has also worked extensively with Coronado School of The Arts. Curtis holds a BFA in Lighting Design from California Institute of The Arts.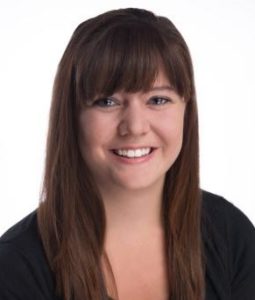 Haley Wolf (Sound Designer) is happy to be designing at Diversionary Theatre for the first time. She relocated to San Diego in June of 2017 after finishing a sound engineering program at Yale University. San Diego credits include: Ironbound (Moxie Theatre), Kill Local (La Jolla Playhouse – A1). Other sound design and engineering credits include: Othello, Titus Andronicus, Peter and the Starcatcher, My Fair Lady, and Little Shop of Horrors.
Jennifer Brawn Gittings (Costume Designer) is thrilled to be back at Diversionary, having previously designed She-Rantulas from Outer Space in 3-D (FringeNYC Award), Scrooge in Rouge (Craig Noel Award), Dooley, The Marriage Bed, The New Century, The Little Dog Laughed (Scenie Award), No Exit, Yank!, Torch Song Trilogy, and Bunbury (Patte Award).  Recent local designs include Skeleton Crew (The Old Globe); Evita, Into the Beautiful North (San Diego REP), The Legend of Georgia McBride, Animal Crackers (Cygnet); The Diary of Anne Frank, The Revolutionists (MOXIE).  Regionally, Ms. Gittings has designed for A Noise Within, Crossroads Theatre, Shakespeare Theatre New Jersey, and The Western Stage, among others.  In addition to her theatrical work, Ms. Gittings teaches Fashion Illustration at the Art Institute, and creates custom costumes and couture for private clients, themed events, parties, and red carpet galas through her company LEO DUO.  She holds an MFA from Rutgers University, and a BA from UCLA.  www.icostumedesign.com, www.leoduo.com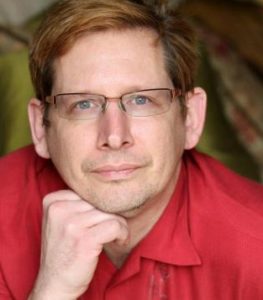 Peter Herman (Makeup & Special Effects)  has designed wigs and costumes for over thirty shows at Diversionary, some highlights include:  The Rocky Horror Show, Scrooge With Rouge, The Mystery of Irma Vep, The Further Adventures of Hedda Gabler.  Peter has designed wigs all over the Southern California area.  Some of his work has been seen at Cygnet Theater, The La Jolla Playhouse, The San Diego REP, Moonlight Stage Productions, North Coast REP, as well as some design work for film, television, and various theme parks.  Peter currently teaches wig and makeup design at San Diego State University.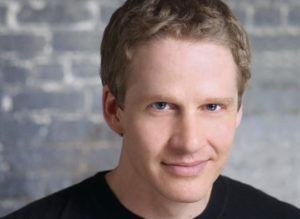 David Huber (Dialect Coach) is a voice/dialect coach, teacher and actor.  He has worked as a voice coach on The Old Globe productions of Hamlet, Ken Ludwig's Robin Hood!, The Imaginary Invalid, Skeleton Crew, Red Velvet, The Blameless, Picasso at the Lapin Agile, October Sky, Meteor Shower, Sense and Sensibility, Macbeth, tokyo fish story, Camp David, Constellations, Rain, The Last Match, The Metromaniacs, Ken Ludwig's Baskerville: A Sherlock Holmes Mystery, Arms and the Man, The Royale, Bright Star, and The Two Gentlemen of Verona. among several others. His previous acting credits include The Winter's Tale, The Tempest, The Two Gentlemen of Verona, and The Merchant of Venice at The Old Globe, among several others, and other regional theatre credits include Actors Theatre of Louisville, Cincinnati Playhouse in the Park, The Repertory Theatre of St. Louis, Pittsburgh Playhouse, PCPA Theaterfest, Texas Shakespeare Festival, Center REPertory Company, and Centennial Theater Festival, among many others. Mr. Huber coaches voice, speech, and acting locally, works on speech issues with special needs clients and teaches at Mesa and MiraCosta Colleges.  He is a graduate of the Graduate Voice Teacher Diploma Program at York University in Toronto and received his MFA from The Old Globe and University of San Diego Graduate Theatre Program.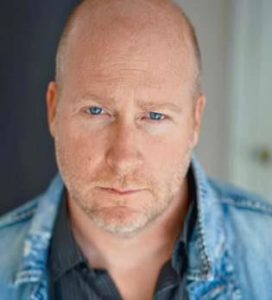 Jacob Bruce (Fight Choreographer) is a San Diego based actor/director/teacher who has worked with the La Jolla Playhouse, The Old Globe, San Diego Rep, North Coast Rep, Mo'olelo, and many other theaters around town.  He is also adjunct faculty at the University of San Diego Department of Theatre Arts.  Mr. Bruce is a proud member of AEA, SAG/AFTRA, and IATSE.
[/tab]
[tab title="Promotional Photos"]
[foogallery id="7405″]
[/tab]
[tab title="Production Photos"]
[foogallery id="7483″]
[/tab]
[tab title="Video"]
[/tab]
[tab title="Resource Links"]
Press Release
[/tab]
[tab title="Reviews"]
"The action is grounded in the personal but is looking hard at current events in Uganda. It's a delicate balance, and Jung walks the tightrope with skill and grace. The characters are well drawn and meaty, and their interpersonal conflict is engaging. Jung leaves herself plenty of room for questions and accusations that reach far beyond the borders of Uganda."
– Louisville Insider
[/tab]
[/tabs]