Dance
[tabs]
[tab title="Show Info"]

April 22-25, 2010
Inspired by Theatre/Created through Dance.
Artistic Director by Peter G. Kalivas.
Queer Theatre – Taking Center Stage gives voice to the stories of LGBT people, and is underwritten by California Institute for Contemporary Arts and a grant from the San Diego County Community Enhancement Program.
[/tab]
[tab title="Cast"]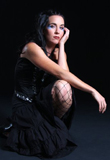 Katie Griffin grew up dancing at her mom's dance studio. She began her Modern Dance training at the age of eight with Issacs/McCaleb and Dancers and went on to receive her BFA in Modern Dance Performance from CSU Long Beach in 2005. At the American Dance Festival in 2005, she worked with Neta Pulvermacher (Israel,) performing in Five Beds: Children of a Dream. She danced in a production of the Carmen Opera in Rome, Italy in 2003 and has performed both locally and internationally with Mojalet Dance Collective. Katie has also worked and performed with Patricia Rincon Dance Collective, Kruciaal Element,Culture Shock, San Diego Dance Theatre, and with artists including Monica Bill-Barnes, Sadie Weinberg, Erica Buechner, Anjanette Maraya-Ramey, and HeatherZornes-Almanza. She danced with MizeranyDance! in the premier of Riding in My Car in September of 2007, with Butterworth Dance Company, and with Malashock Dance for two seasons. She continues to teach at the Malashock Dance School. In the 2009 Emerge Dance Festival, Katie's work A-range i+n K-oncert was named Best Entertainment Dance Piece of the evening. Her work has also been seen at Celebrate Dance, The Movement, 4X4XFloor, and at the San Diego Gay and Lesbian Pride Festival in 2007. She is currently doing collaborative works, teaching, choreographing, and performing.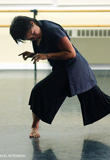 Local to San Diego, Anjanette Maraya-Ramey holds a BFA in Dance Performance and Choreography from CalArts where she studied with Tina Yuan, Colin Connor and Lyndon Branaugh. While at CalArts, she has performed in works choreographed by Jessica Gaynor, Ella Ben Aharon, Sahar Javedani, Elizabeth Hoeffner and Wan-Chen Chang.After graduation, Anjanette moved back home to San Diego and has performed in Trolley Dance pieces choreographed by Jean Isaacs, Rebecca Bryant and Kim Epifano. Her choreography has been presented at CalArts Sharon Disney Lund Dance Theater, and locally at 4x4xFloor, The Movement, Jean Isaacs' Studio Series, Emerge Dance Festival, Grossmont Collegeand Temecula's Dance Moves. Anjanette has served as the Project Coordinator for the Summer Workshops for San Diego Ballet, Malashock Dance and San Diego Dance Theater. Currently, Anjanette is the Company Manager at La Jolla Playhouse and dances with The PGK Project.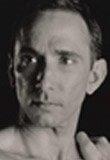 Michael Mizerany is the Associate Artistic Director for the San Diego-based MALASHOCK DANCE and teaches open company class and advanced modern technique at THE MALASHOCK DANCE SCHOOL. Michael studied dance at Southern Illinois University at Edwardsville and then joined The Modern America Dance Company (MAD/CO) in 1986. After three seasons with MAD/CO, Michael relocated to Los Angeles to join Loretta Livingston & Dancers and, in 1996; Michael joined the internationally renowned Bella Lewitzky Dance Company for their final season of touring. He has also served as a guest artist with such companies as Yorke Dance Project, Francisco Martinez Dance Theater and Los Angeles Chamber Ballet. Michael has been nominated a record seven times for the Lester Horton Dance Award for Outstanding Achievement in Performance, winning the prestigious award in 1995 and 1996 for his solos TIN SOLDIER and BUMP IN THE ROAD, respectively. Additionally, Michael was nominated for a Regional Emmy Award for his portrayal of the misogynistic antagonist in John Malashock's dance film THE SOUL OF SATURDAY NIGHT. Michael has choreographed extensively, and his works are in the repertory of such companies as MAD/CO, San Diego Civic Dance Company, Michigan Dance Collective and Malashock Dance. He has danced in venues across the nation, including Orange County Center for the Performing Arts, Lincoln Center in New York City and at the Kennedy Center in Washington, DC.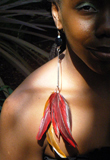 Ericka Aisha Moore believes in the impact of art (dance) to empower individuals, which therefore empowers community. Since starting to study dance (jazz, ballet, modern, and hip-hop) seriously at the age of 15, Ericka has been driven to perform and to create pieces that speak about the world she lives in.  Such as Funkalosophy, which was her second full-length show created in 2002. Funkalosophy revealed how the hip-hop subculture contributes to an activist dance theatre, while empowering youth and others with a voice concerning their political and social issues. Funkalosophy was reset in 2003 and 2004. The 2004 production was the longest running dance theatre production in San Diego; nine weeks, six shows a week. Ericka has been a professional dancer for Eveoke Dance Theatre, under the direction of Gina Angelique, since 1997, performing in over 17 full-length shows as a principal dancer and has danced with the Colette Harding Contemporary Dance Company and with Peter Kalivas in the PGK Project.  Currently, Ericka is Master Teaching Artist and Resident Choreographer for Eveoke Dance Theatre; directing and choreographing full length shows- Soulos Green, Lyrics Beats and Bricks, and Voices: Mapping the Hood.  Also, Ericka teaches at Canyon Crest Academy and is on faculty at Palomar Community College; teaching Jazz, Modern, and Hip Hop. Moore is also a seasoned music designer and has worked with Eveoke Dance Theatre, Stone Soup and Sledgehammer Theatre.
[/tab][/tab]
[tab title="Creative Team"]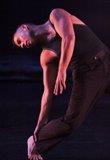 Peter G. Kalivas is the artistic director of Dance/Theatre. "What is inspiration (motivate, stimulate, incite extended ideas), what inspires us?" asked Kalivas of himself and the choreographers. "How does one take this inspiration and then cross mediums or genre of expression?" Kalivas has been a criticall acclaimed dancer, choreographer and teacher for more than twenty years whose performances and choreography have been presented worldwide. A Fulbright Scholar, Dance Specialist and Cultural Envoy for the U.S. Department of Education and Culture in Washington D.C., he gives master classes, provides residencies at major Colleges, Universities, and Festivals and creates work for professional companies in addition to his own, The PGK Project (A Contemporary Dance Company), www.thepgkproject.com
Very much interested in presenting realistic and human conditions in performance, for the April 2009 program, Kalivas created a new duet for himself and dancer Justin Viernes, as inspired by David Henry Hwang's M. Butterfly. The play is drawn from real life events, involving the strange tale of a French diplomat who carried on a twenty year relationship with a Chinese opera star without (he contended) being aware that his "perfect woman" was really a man. Kalivas' work untangles betrayal, exploitation, exoticism and fantasy, allowing these to unravel through movement. An original member of Sean Curran Company in New York, Kalivas was a member of Malashock Dance & Company and The San Diego Ballet and has performed with Jean Isaacs and The San Diego Opera.
[/tab]
[/tab]
[/tab]
[tab title="Promotional Photos"]
[/tab]
[/tab]
[tab title="Press Photos"]
[/tab]
[/tab]
[tab title="Calendar and Special Events"]
Thursday at 7:30pm, Friday and Saturday at 8pm, Sunday at 2pm

[/tab][/tab]
[tab title="Video"]
[/tab]
[tab title="Resource Links"]
[/tab]
[tab title="Reviews"]

'Far From Eden' rises to the challenge
Gritty duet stands out in works inspired by plays
By Janice Steinberg
Special to the Union-Tribune
Saturday, April 24, 2010
An erotically charged, physically risky male duet by Michael Mizerany is the high point of "Dance/Theatre" at Diversionary Theatre this weekend.  With Mizerany's tense, thrilling "Far From Eden," "Dance/Theatre" lives up to its promise – that plays will inspire memorable dances.
This is the second year for "Dance/Theatre," directed by Peter Kalivas.  A terrific way to encourage crossover between Diversionary and dance audiences, the show's premise is that several choreographers will choose plays performed at Diversionary as the spark for new work.
Mizerany picked John Logan's "Never the Sinner," about the teenage murderers Leopold and Loeb, but there's no murder here.  Rather, Mizerany gives us a relentless sense of threat as Nicholas Strasburg and Matt Carney stalk and goad each other.  When Strasburg explodes at Carney in a spinning leap, will Carney catch him?
Mizerany brilliantly captures the play's essence, through dance's language of gesture and emotion.  That's not, unfortunately, true of the five other works in "Dance/Theatre," most of which hew too closely to their dramatic sources.
Ericka Aisha Moore opens "Lot's Daughter'" with recorded text from Rebecca Basham's play of the same name – a searing passage in which a girl is molested – and uses test throughout.  Moore should have more faith in her own voice.  She has created some strong movement, restraint giving way to release and support, for herself and three Eveoke Dance Theatre colleagues, and her attempt to follow Basham's narrative gets in the way.
In Anjanette Maraya-Ramey's "The Human Web," the arresting Deven P. Brawley and Viviana Alcazar engage in a nimble comic dialogue from Paul Rudnick's script for "The New Century."  However, not much happens in the choreography.
Recorded script excerpts from Patricia Loughrey's "Dear Harvey" and message T-shirts – Justin L. Viernes wears about eight T's and keeps peeling them off to reveal new slogans – carry the meaning in Kalivas' "The Revolution of Milk."
David Henry Hwang's "M. Butterfly" inspired Kalivas' "Almost Saved," a duet with Viernes as the male-posing-as-female diva and David Wornovitzky as the diplomat.  Some thoughtful dance elements that suggest the tale's subterfuge – sidelong glances, embraces from behind, lunges in which the rear leg shoots back – would benefit from a less-literal approach.
Katie Griffin gets credit for departing from Lee Jenkins' "Dangerous Beauty" and making a personal statement in "I Don't Know Any Other Way."  Amide packing boxes, she explores displacement – a wildly restless hand she keeps having to restrain – and the tug of memory.  Griffin is a gorgeous mover, and his solo could use more of her dancing (dump the potted tree; it's one of those props from hell) and an effective sound score.
Next time around, it might be wise to ask Mizerany to coach everyone on how to use a play as a spring board for dance that stands on its own.
——————————————————-
SDNN.com
'Caucasian Chalk Circle,' 'Miss Julie' plus more theater reviews, news. Critic also covers Diversionary's "Dance/Theatre" and arts news.
By Pat Launer, SDNN
April 28, 2010
Mixed Media
The second year of Diversionary's form-melding "Dance/Theatre" featured some of the same highs and lows as the inaugural production. The intriguing concept is inviting several choreographers to create dance pieces inspired by theater works that have been produced at Diversionary Theatre. Great idea. Once again, those who riffed on the themes, and captured the energy of the original in an innovative way, fared best. But in every case where actual text from the play was employed, the words bogged down and/or competed with the movement.
This was true of "The Revolution of Milk," Peter G. Kalivas' re-conception of "Dear Harvey," which included a cacophony of voices, as a single dancer (Justin L. Viernes) stripped off one t-shirt after another, each proclaiming some Harvey Milk-type slogan: Everyone Needs Milk, Give People Hope, We Are Who We Are, and the final, most timely one, "Repeal Prop 8." It made a statement, but not primarily through dance.
The same was true of Katie Griffin's solo piece, "I Don't Know Any Other Way," inspired by the Lee Jenkins play, "Dangerous Beauty." In addition to using text and audio clips from old films like "Casablanca," this piece had too many props; Griffin stacked cartons, opened boxes, inspected memorabilia, dragged around a palm tree; in short, did almost everything but dance. Ericka Aisha Moore's piece, "Lot's Daughters," based on Rebecca Basham's play about furtive lesbian love in the 1940s rural South, also used a good deal of text, and tended to be too narratively and emotionally on-the-nose.
"The Human Web," Anjanette Maraya-Ramey's interpretation of last year's comedy by Paul Rudnick, re-presented each of the characters, repeatedly using the ASL signs for Truth, Accept, Adjust (though it looked more like "Change") and Love. Although the sound was too loud, and there was a lot of standing around and aimless walking, there was one captivating, high-energy duet by Deven P. Brawley and Shannon Snyder.
In fact, it was the male duets that were most notable throughout the brief evening. Another was the opening sequence, "Almost Saved," Peter G. Kalivas' re-imagining of "M. Butterfly." The real-life characters in the story were a French diplomat and a Chinese "woman" (who, after a 20-year affair, is revealed to be a man – and a spy). Their push-pull, aggression/submission interaction was exciting, and very well executed, by Justin L. Viernes and David Wornovitzky.
By far the most exhilarating interpretation was Michael Mizerany's take on "Never the Sinner," John Logan's searing drama about the warped, explosive relationship between Nathan Leopold and Robert Loeb, the privileged, jaded teens who in 1924 murdered a young boy, just for a lark. Instead of re-telling the story or using the play's dialogue, Mizerany's "Far From Eden" focused on the duo's perverse interactions. Loeb was obsessed with crime, and Leopold was obsessed with Loeb. The dance, an erotic, aggressive, athletic, almost acrobatic intertwining, was a dangerous pas de deux of approach and rejection, affection countered with cruelty. Not only was the choreography exhilarating, its execution was thrilling, with San Diego Dance Theater's hunky Matt Carney lifting and tossing and rebuffing Malashock Dance's agile Nicholas Strasburg. There were rousing leaps and moments of nudity and heavy breathing, culminating in a violent sexual acquisition/acquiescence. Wow. This stunning piece of work made the evening – and the genre-crossing experiment – a success.
The idea is worth pursuing. But next year, there should be more guidelines, more oversight and considerably more quality control.
————————————————
Sizing up 'Dance/Theatre' at Diversionary
SDNN OPINION
By Brian Schaefer, SDNN
Wednesday, April 28, 2010
In Diversionary's "Dance/Theatre," dance was inspired by theater.
In the multi-faceted world of dance, "dance theater" is already an established genre.
Emerging from Europe in the latter half of the 20th century, this brand of contemporary dance distinguishes itself as a hybrid of two worlds: the language-centric world of theater and the movement-centric world of dance. Both are equally valued and considered; they complement and challenge each other, and are interwoven and in a constant tug-of-war. But if they are done well, they come together in visually compelling productions of multi-sensory depth.
Diversionary Theatre's "Dance/Theatre" is not that. Rather, it is dance inspired by theater.
Last weekend, in the second annual presentation of the concept, directed by Peter G. Kalivas, San Diego-based choreographers offer short dance pieces based on theatrical works that have been produced by Diversionary, San Diego's premier venue for lesbian, gay, bisexual, and transgender (LGBT) themed theater.
Most of the choreographers seem to approach their chosen plays as narrative suggestions, or as suppliers of characters with complex relationships to one another. And indeed, it's dance's ability to convey the tenderness or violence of those relationships that comes across most powerfully in this production.
Yet it's sometimes hard to feel that the dance is actually peeling away more layers of the plays, or offering fresh insights into the characters, or illuminating the nuances of a story. Instead, the ambiguity and abstraction that characterizes dance in any form tends to make what we see on stage either purely representational (merely acting out the plot) or unrelated entirely (for example, a movement phrase that has no connection to one's sense of the story being told).
That doesn't mean the dance on its own isn't lovely to look at. "Dance/Theatre" is still an evening of intimate vignettes by accomplished dancers who bring passion and intensity to their portrayals. Erika Aisha Moore gives weight to the story of rape experienced by one character in "Lot's Daughters," with a quartet of women seeking comfort and healing.
In "I Don't Know Any Other Way," Katie Griffin is a women beginning a new life in a new home but who is still conflicted internally with aspects of herself. The work offers few clues to the content of its source text, "Dangerous Beauty." But Griffin's shift from nostalgia to frustration and anger then back to calm acceptance suggests what the main themes of the play might be.
Kalivas' "Almost Saved," which opened the show, also references the themes of its inspiration – "M. Butterfly," which tells the tale of a long-term affair between a Chinese opera star and a Western diplomat who claims he didn't know the opera star was a man. Justin L. Viernes capture's the slinky seduction of the "heroine" to David Wornovitzky's aggressive and oblivious diplomat.
The two engage in a sumptuous pas de deux that aptly portrays the courtship, and ultimate betrayal, of the lovers. Yet it is also here where the limitations of dance in the realm of theater become apparent. The intricate themes of "M. Butterfly," which touch on expectations of gender roles and the problematic ideas of Orientalism are watered down or erased entirely by a duet that embodies primarily sexual desire.
Though it may not be Kalivas' aim to address the subtleties of the entire play, one is reminded that while dance is an art form that conveys grand emotions (like Love, Lust, Anger, Sadness, etc.) with beauty and unparalleled physical energy, its ability to communicate complicated political topics like the festishization of Eastern cultures (in this case) is limited.
So in that sense, it's best to approach these works as almost entirely unrelated to their source plays. That way, Michael Mizerany's intense, violent, sexual face-off between Matthew Carney and Nicolas Strasberg can have the freedom of its own associations rather than the burden of the audience trying to find a pre-determined plot and character within it. Mizerany's exhaustingly physical, text-free work gives audience members a strong sense of the danger evoked in "Never the Sinner" — whether they've seen the play or not.
"The Human Web," on the other hand, Anjanette Maraya-Ramey's take on "The New Century," relies a bit more on the text to help the audience along. An entire scene plays out in words, paired with abstract gestures meant to enhance the emotion of the dialogue. Yet the story of a mother and son who stay connected despite their differences is powerful enough on its own. The gestures are almost a distraction. It's at times like these in "Dance/Theatre" when one feels dance is merely an add-on to a story already told, and already told more appropriately in its original format.
Still, there were many moments of satisfaction in this evening of movement inspired by words. And there were several instances when the physical relationships between performers spoke volumes and enhanced meaning rather than merely simplifying it.
However, it's as if "Dance/Theatre" kept the worlds of theater and dance safely in opposite corners of the ring. They circled each other respectfully, acknowledging each other's strengths, but ultimately, each was a bit hesitant to fully engage the other in combat.
So instead, they politely shook hands.
[/tab]
[/tabs]