DIVERSIONARY TO HOST PARENT'S NIGHT OUT TO CELEBRATE THE HOLIDAY SEASON
Contact: Cara Hanhurst, Connectivity Manager
619-220-6830 x 105
Press@Diversionary.org
November 8th, 2016 : For Immediate Release
San Diego, CA
DIVERSIONARY TO HOST PARENT'S NIGHT OUT TO CELEBRATE THE HOLIDAY SEASON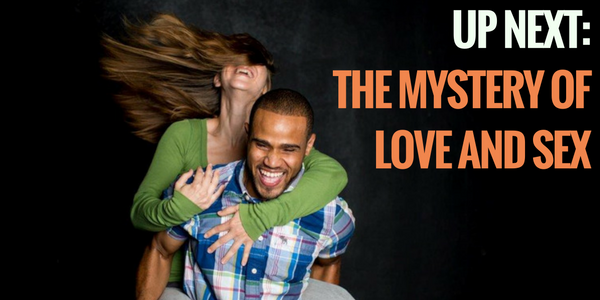 John Wells III as "Jonny" and Rachael VanWormer as "Charlotte". Photo by Simpatika
WHAT: Diversionary announces a brand new program for Moms and Dads: Parent's Night Out! At this busy time of year, the historic LGBTQ theatre will offer an antidote to holiday madness – a relaxing night out  as a gift for parents attending THE MYSTERY OF LOVE AND SEX. Complimentary on-site childcare and activities will be offered to children ages 4-12. Reservations are required.
"A drama with a funny bone."
That's how the LA Times categorized Bathsheba "Bash" Doran's play about the journey of a makeshift family. THE MYSTERY OF LOVE AND SEX follows Charlotte and Jonny as they tumble into their twenties confronting the mysteries of their own bodies and desires. Likewise, Charlotte's parents face their own shifting perceptions about love and happiness. Traversing years, this provocative Southern Gothic romantic comedy peeks behind the curtain of sexuality and race to illuminate secrets of the heart and the fabric of a family. As a part of Diversionary Theatre's 31st Season,  this San Diego Premiere was cited in The New York Times Top Ten List of 2015.
WHEN: Friday, December 16th. Beginning at 6pm, Parents can drop children off and enjoy dinner with a special discount at Parkhouse Eatery right across the street from the theatre. While at dinner and the show, the kids will be treated to theatre games and activities led by Diversionary's Education Associate Skyler Sullivan. The performance of THE MYSTERY OF LOVE AND SEX will begin at 8pm, and is approximately two hours long with one intermission.
TICKETS: Single tickets range from $15-$45. Discounts are available to Groups, Students, Educators, Seniors and Military. Ticket required to take advantage of complimentary childcare. More information about the show can be found at www.diversionary.org/mysteryofloveandsex. Suggested for Audiences of 16 and up due to adult situations, language, and nudity.
WHO:  For more information or to make reservations please contact Matt Harding or Cara Hanhurst at 619-220-3830.
For interviews, photos, or more information, please contact Cara Hanhurst, Connectivity Manager, and 619-220-6830×105 or by emailing Press@diversionary.org. Additional high resolution photos can be found here.