*Please note that these General Donation Benefits apply to general gifts made to Diversionary and not to the Securing Our Future Campaign. To discuss alternative donor recognition and naming opportunities available, please contact Donor and Patron Services Manager Jesse Marchese at jesse@diversionary.org.
Donor Levels and Benefits
General Donation Benefits are based on a 13-month giving period.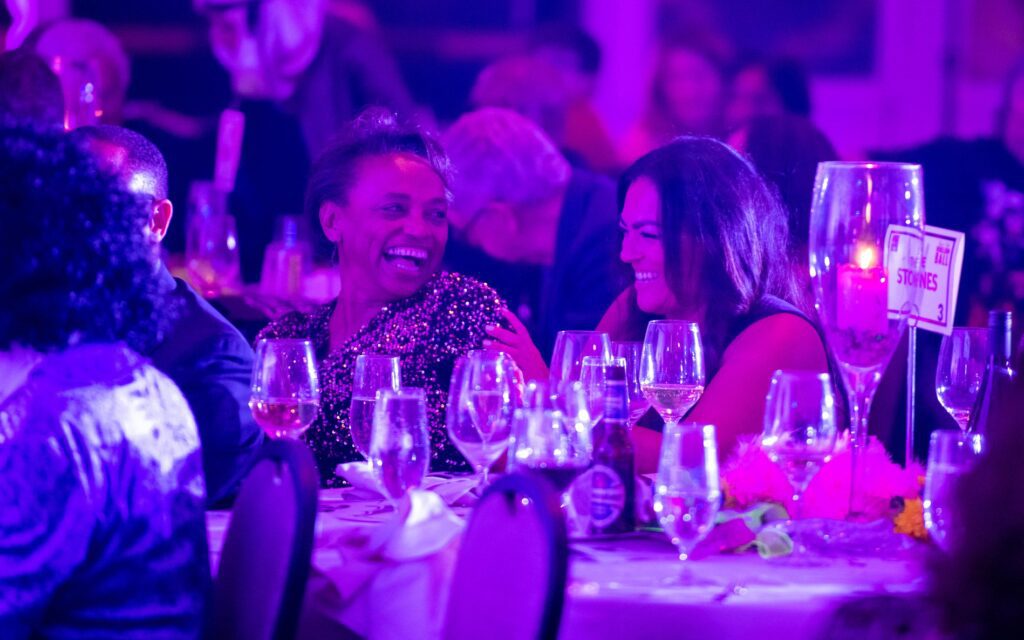 Contributor's Club
Join the Contributors Club and sustain Diversionary all year long!
Make a recurring monthly pledge at any amount to join Diversionary's Contributor's Club in the easiest and most cost-effective way to give! As a member of our Contributor Club, you are also eligible to receive Donor Benefits programs at the level equivalent to the value of your annual gift, activated with your first donation. For more information or to join the Contributor's Club, contact Donor and Patron Services Manager Jesse Marchese at jesse@diversionary.org.
Join our Legacy Circle and remember Diversionary in your estate planning.
The Diversionary Legacy Circle is a forward-thinking group of individuals who support the perpetuation of the mission of Diversionary Theatre through their estate or other planned gift. Members of our Legacy Circle honor the long tradition of the theatre and come together to ensure the vision to amplify the next generation of queer voices and that their stories are heard.
For more information about our Legacy Circle, contact Donor and Patron Services Manager Jesse Marchese at jesse@diversionary.org.
Annual Donor Event Invitation: An exclusive invitation to our annual donor event that celebrates Diversionary's incredible supporters.
Lobby Display: Commemorative display in Diversionary's lobby.
Website Recognition: Your name will be listed on the Legacy Circle Members section on our website.
Program Recognition: Your name listed in all Diversionary programs.
Diversionary Theatre Thanks Our Legacy Circle Members
Thank you to these donors who have left us a generous gift through their estate or have pledged to do so in the future.
Updated October 2023. *In Memoriam Donations
Tom Abbas
Anonymous
Gladys Beit-Ishoo
Dan Bolen
Joseph H.Brooks & Douglas G. Walker
Ted Callam (For Dan)
Alan C. Campbell
Diane Carpinelli
Richard Conviser
Paul Cooley & Mark Sanbower
Roger Cornell MD
Anna Curren
Beverly J. DiGregorio*
Daniel Feraldo*
Carol Ann Flanagan
David N. Garrison Trust*
Russ Ginns
Rob Granat & Al Mazur
David A. Gubser
Sherry K. Henderson*/Barbara L. Ramsey* Estate
Bill Hughes Estate*
Peter Jarman*
Philip m Katcher*
Doug Katzenmeyer & James Dolton
Colleen Kendall & Georgia Griffiths
Dan Kirsch*
Fritz Klein Charitable Trust*
John Lockhart Trust
Ray Lubecki & Chuck Higgins
Witt Matheny Trust; Harry Matheny, Trustee
Daniel L. Murray
Michael Vegas Mussman
Darrell Netherton & Robert Wheeler
Bob Nelson Charitable Fund*
Dr. Robert Newbury & Weston Sprigg
Reuel Olin* & Bob Grinchuk
Philip G. Parks & James E. Perez
Nicolas M. Reveles*
Jay W. Richen* & Tien Vo
James E. Riley Estate*
Dr. Allison Rossett
Neil H. Rothschild
Thomas Schaide & Russ Fox
Dr. Stuart E. Schwartz
Jerry Smithson
Russ Sperling & Gus Pagsanjan
Leslie Stepanek
Paula Tallal & Lark Bearden
Jordine Von Wantoch*
Jeff White*
Scott Williford
David L. Winter
Dr. Christopher Wixom
James Ziegler
There are many other ways you can support Diversionary Theatre by becoming a sponsor! Whether sponsoring a specific show, one of our seasons, or our education program, you will become eligible for all general donation benefits and much more.
Interested in Sponsorship?
Cost of sponsorship depends on the show/program, for more information about sponsorships, contact Donor and Patron Services Manager Jesse Marchese at jesse@diversionary.org for more information.
Questions?
Reach Out to Us Here
Fill out this form with any questions or comments you may have and Diversionary Theatre's Donor and Patron Services Manager Jesse Marchese will be in touch with you shortly.