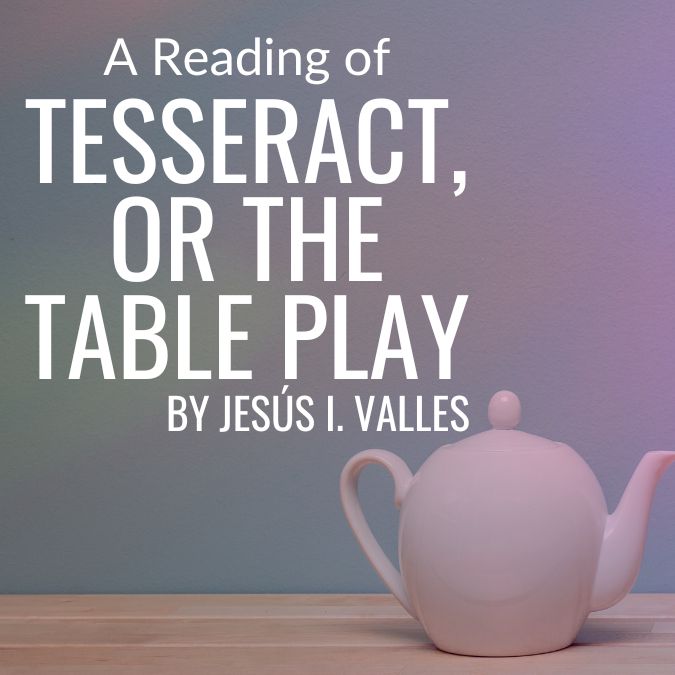 A reading of a new play by Jesús I. Valles
Join us for a reading of TESSERACT, or THE TABLE PLAY, a new play by Jesús I. Valles, winner of the Yale Prize, currently touring San Diego with their solo show (un)Documents through our very own D-Tours program.  Jesús' newest play is a spell against the impulse to narrate sexual assault as an heirloom, a blood curse some families are bound to.
The reading is free and all are welcome.
Jesús is a queer Mexican immigrant, educator, storyteller, and performer based in Austin, Texas, originally from Cd. Juarez, Mexico. Jesús holds a Master's in Communication Studies from California State University, Long Beach, with a focus on performance and qualitative research methods. Jesús is a recipient of the 2018 Undocupoets Fellowship, a fellow of The Poetry Foundation and Crescendo Literary's 2018 Poetry Incubator, runner-up in the 2017 Button Poetry Chapbook Contest, and a finalist of the 2016 Write Bloody Poetry Contest. Their work has been published in The Shade Journal, The Texas Review, and The New Republic (forthcoming). Jesús currently teaches social and emotional learning to high school students, focusing on those recently arrived to the U.S.