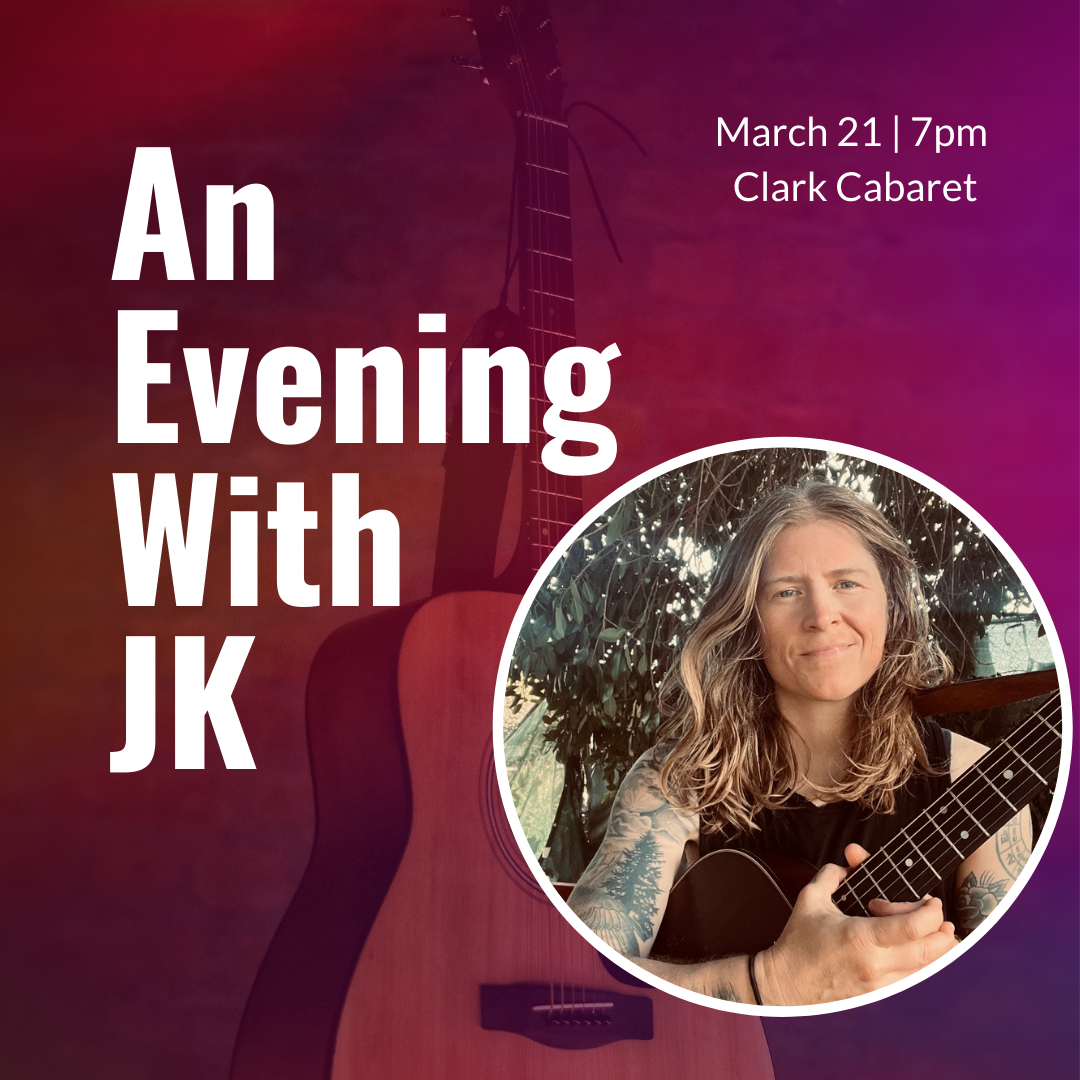 An Evening With JK
Tonight in the Clark Cabaret we are thrilled to welcome JK Camardella! JK is a musician, storyteller and songwriter that will soon become a staple of your musical diet.
Join us and swoon as JK croons on their guitar for us!
Be sure to come by early for our Happy Hour specials! The bar opens at 5pm and JK will start their set at 7pm!
Please be sure to refer to our up-to-date covid-19 policy here: https://www.diversionary.org/covidprotocol