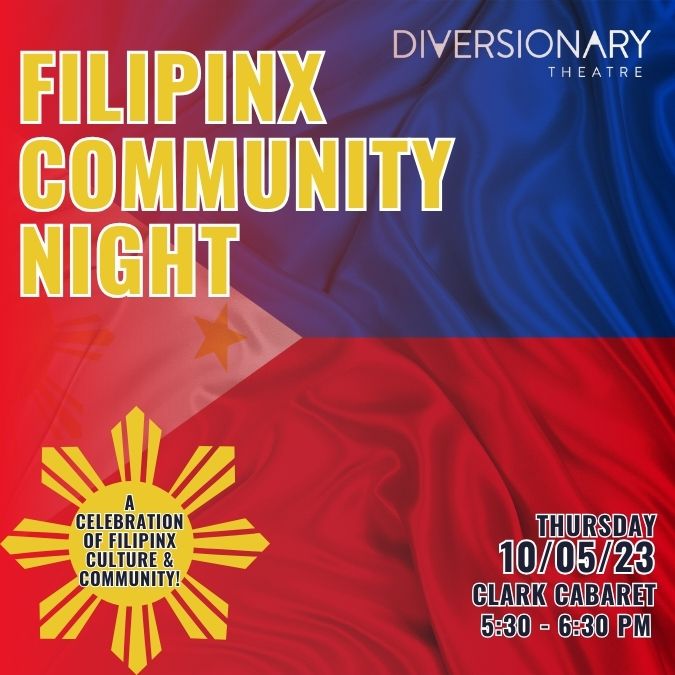 Filipinx Community Night!
Diversionary is proud to be hosting Filipinx Community Night! Enjoy a celebration of Filipinx culture with in-house entertainment and food! This preshow event will be an opportunity to uplift the Filipinx community through the sharing of stories and performance by local San Diego queer Filipinx community members. 
The Dragon Mama performance happening immediately after the event is dedicated to these community members as an invitation to experience this piece in community. Folks who identify as Filipinx, Indigenous or BIPOC can get discounted tickets for the performance of Dragon Mama this evening! For more information, visit our website.