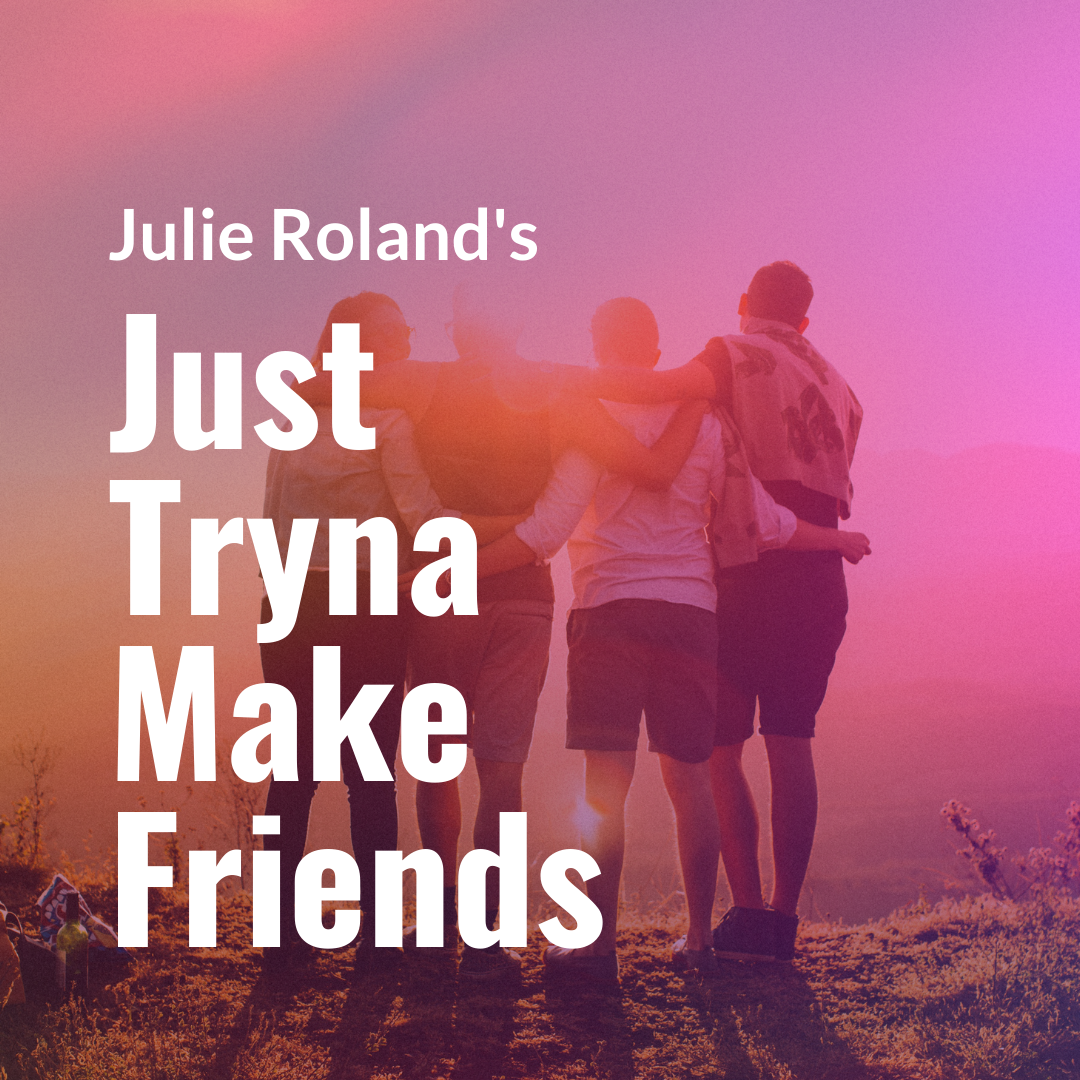 Just Tryna Make Friends
Come make friends!
In 2021, despite not putting a show on until May due to the pandemic, the Just Tryna Make Friends Show was voted Runner-Up Best Neighborhood Event in San Diego Reader Magazine's Best of 2021 and was a finalist for Best Place to See Live Music Outside too.
While each show features magic, comedy, and a musical headliner, the other acts have ranged from puppets to bubbles, with static art displays set up by local artists featuring everything from paintings and photography to candles and crochet. Each show is refreshing and entertaining, but the cornerstone of JTMF is its mission to build community; a variety show is the medium, but friendship is the message.
Since it began in 2019, Just Tryna Make Friends (JTMF) has put on over forty-five variety shows including some in Los Angeles, New York City, and San Francisco, everywhere from Finest City Improv to Soho House, on rooftops, in restaurants, and in dozens of different backyards, spanning five neighborhoods in San Diego, making far too many friends to count along the way. We couldn't be more excited to call Diversionary Theater our new home!
Our bar opens at 5pm and the show kicks off at 6!
Please be sure to refer to our up-to-date COVID-19 policy here: https://www.diversionary.org/covidprotocol