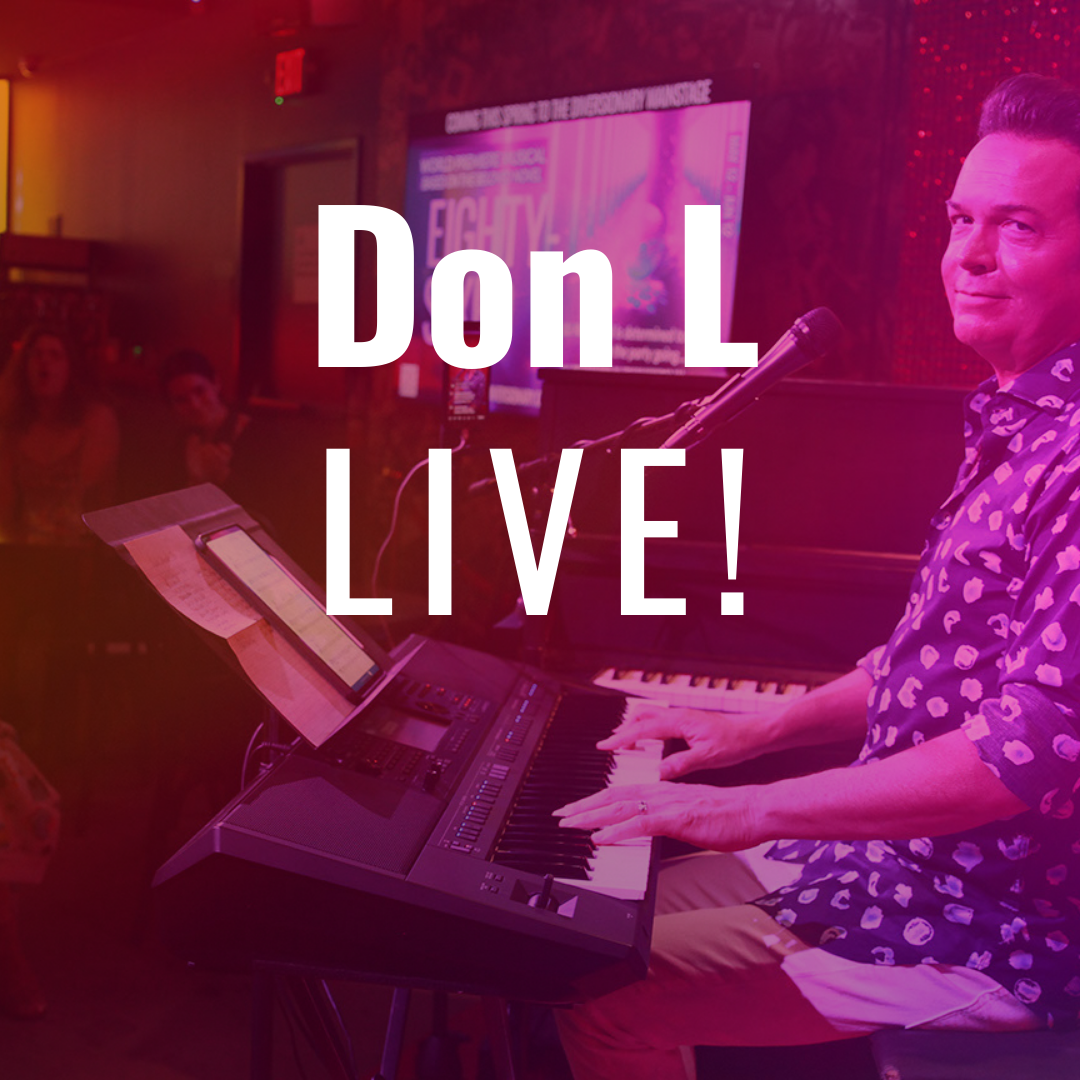 Don L and Corey's Happy Hour Live!
Join San Diego icon and Clark Cabaret regular Don LeMaster, his husband Corey, and his mother Lori, for their first ever public installment of their  live online shows! Since the start of Covid they've performed 229 shows to entertain people in their homes by way of Facebook. This will be their first time they will do the show in a live venue. Complete with Lori at her tablet manning the comments and providing the third part for the harmonies and singing lead, Corey acting the fool and playing his percussion instruments, annoying Don and providing awesome vocals, the keyboard mirror, their mascot "Bobby", the half time shot AND the online audience!
Yacht Rock, Disco, R&B, Pop, Jazz Standards and more! Don't forget Derrol tending bar!
They will be trying to give you the actual experience that we have given you online since March 2020 only this time it's with a live audience.
Arrive early because it will fill up FAST!
Please be sure to refer to our up-to-date COVID-19 policy.