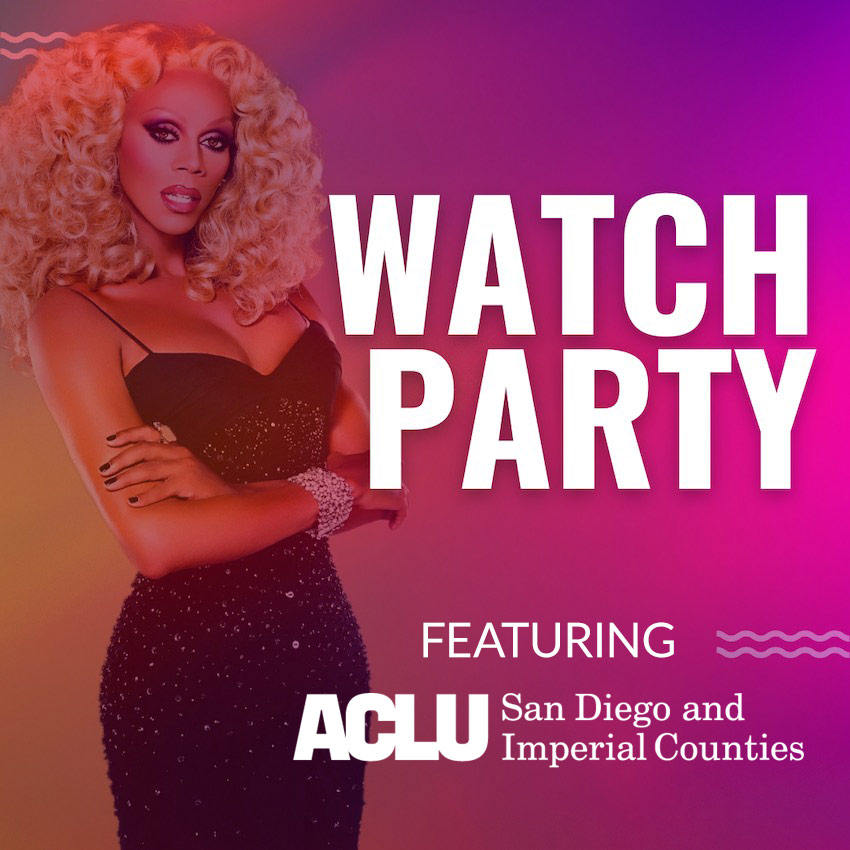 RuPaul's Drag Race Season 15 Viewing Party!
Join us for the season finale starting at 8:00 PM!  We will also have special guests joining us, the ACLU of San Diego and Imperial Counties.  They will have some great drawing prizes, information about the Drag Defense Fund and even a SAVE DRAG signature cocktail.
More about the Drag Defense Fund:
It is no secret that drag performers and the LGBTQ+ community are facing threats across the country. In the face of these threats and censorship, RuPaul's Drag Race, World of Wonder and MTV created the ACLU Drag Defense Fund to support our nationwide efforts to end the drag bans being introduced across the country. In just a few short weeks, the fund has raised more than $530,000!