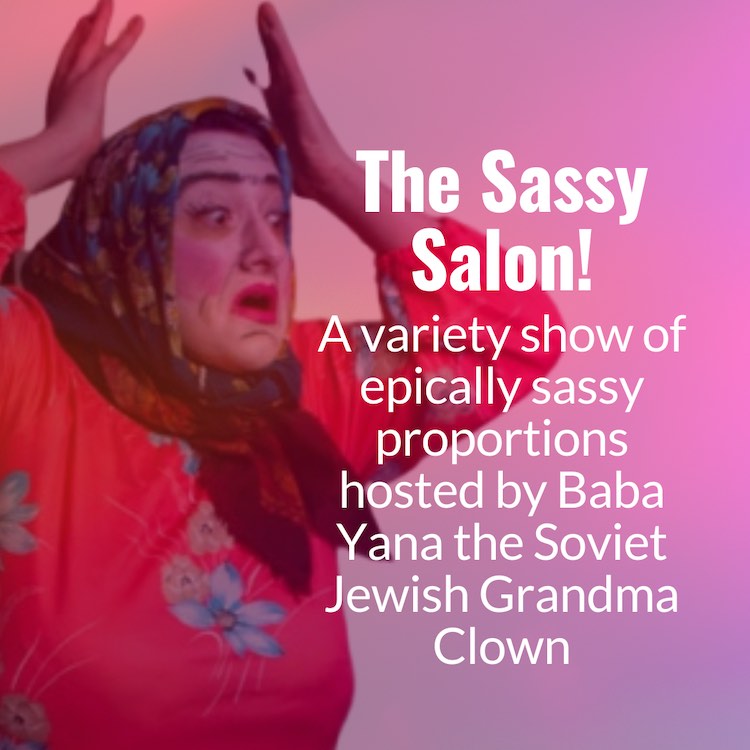 Sassy Salon: (A Variety Show) Farewell Tour
Baba Yana is back for one night only! You're cordially invited to the final Sassy Salon, a FREE variety show of epically sassy proportions that has run monthly at the Clark Cabaret for much of this year.
We feature dancers, clowns, storytellers, comedians, poets, actors, musicians, and more. The evening begins with a lineup of performers in a variety show, and ends with an open mic, where audience members can sign up to perform just about anything they'd like. The whole shabang is hosted by Baba Yana, your favorite Soviet Jewish Grandma Clown.