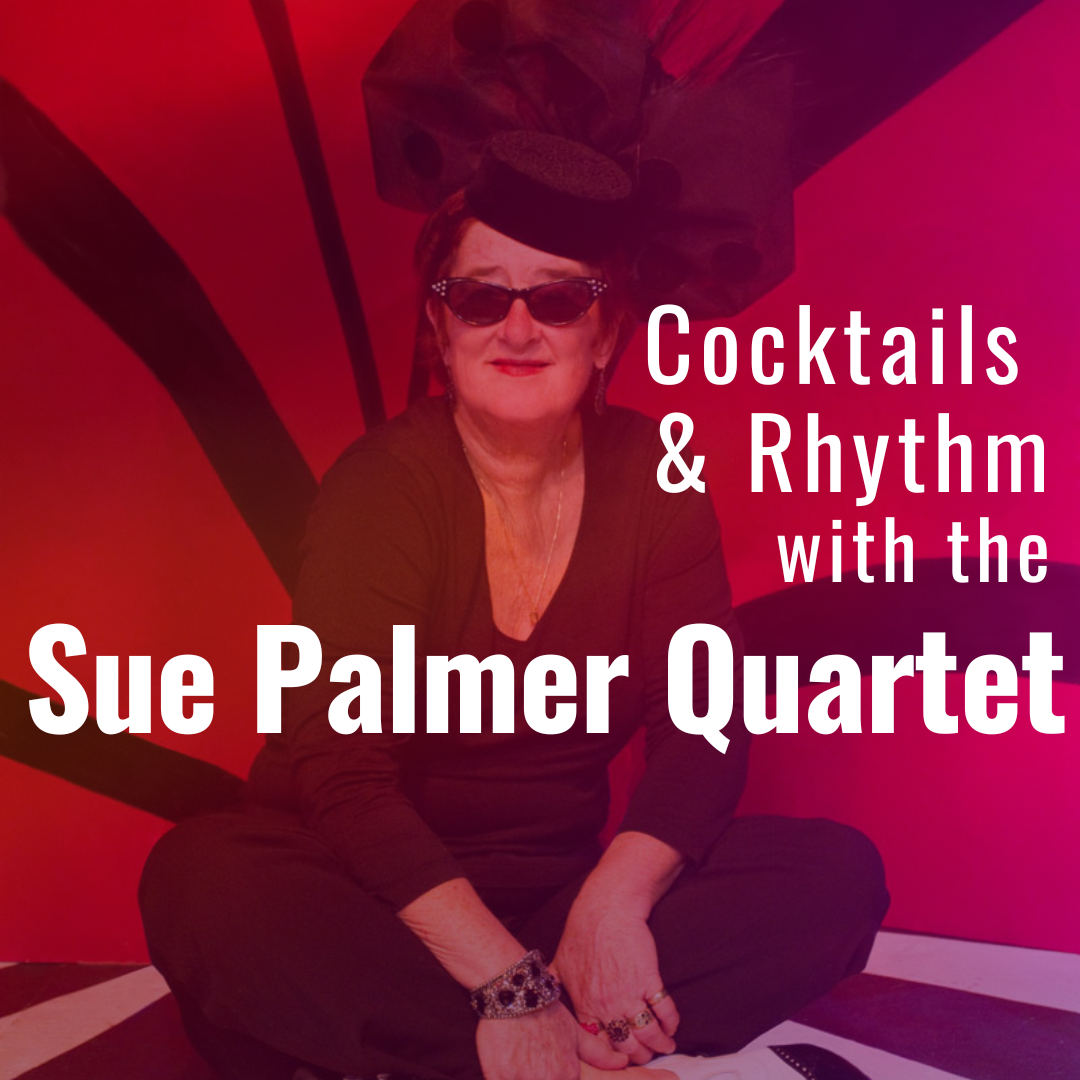 Cocktails & Rhythm w/ The Sue Palmer Quartet
Tonight in our Clark Cabaret we are lucky enough to host the incomparable and prolific Sue Palmer & the Sue Palmer Quartet, featuring Sue Palmer (piano/bandleader), Liz Ajuzie (vocals), Pete Harrison (bass), Sharon Shufelt (drums), and Jonny Viau (sax).
Come by and experience these incredible artists for an evening of incredible live music.
Our bar opens at 5 and the band will take the stage at 8pm!