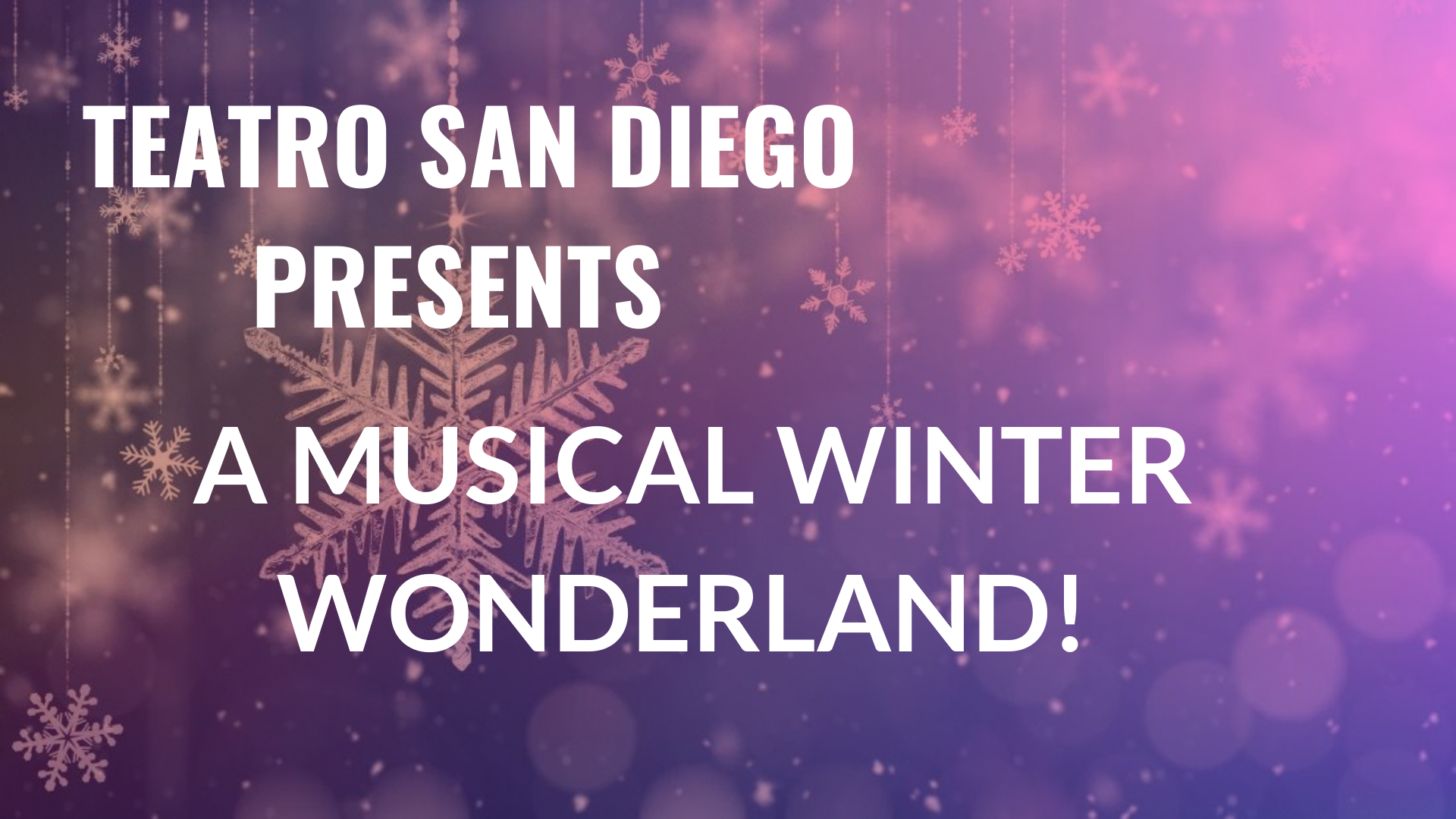 Teatro San Diego Presents : A Musical Winter Wonderland!
Enjoy a night of music and holiday cheer as Teatro San Diego presents their inaugural holiday cabaret, "A Musical Winter Wonderland"! in our Clark Cabaret!
Hosted by TSD Co-Founder Kevin "Blax" Burroughs with musical direction & accompaniment by William BJ Robinson, you will get to hear performances by San Diego based artists such as Natasha (Tash) Baenisch, Salima Gangani, Alex Lee, Chase Lowary, & Tommy Tran. You'll hear some classics such as "O Holy Night", "Sleigh Ride", "This Christmas" and much more.
For tickets, visit : https://www.teatrosandiego.org/cabaret-tickets
Please be sure to refer to our up-to-date covid-19 policy here: https://www.diversionary.org/covidprotocol