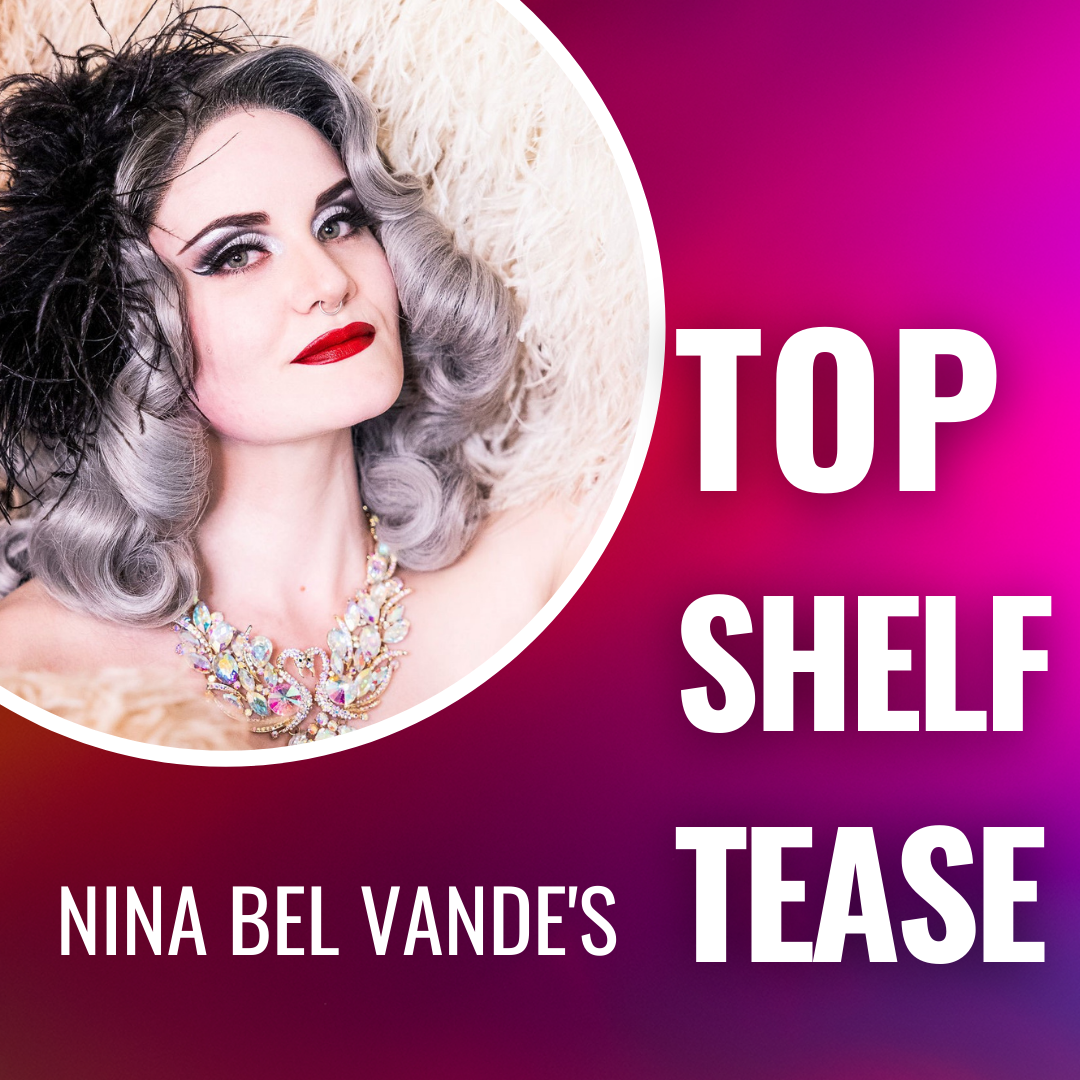 TICKETED EVENT: Top Shelf Tease – A Burlesque Show
A sexy, sultry evening awaits you as Nina Bel Vande brings her legendary burlesque show, TOP SHELF TEASE, back to our Clark Cabaret!
Come to the Cabaret to experience the beauty and artistry behind some of the best burlesque performers in Southern California.
Tickets are $10 ahead of time or $15 at the door – reserve tickets by clicking here.
Be sure to snag your tickets before they sell out – tables are not reserved so we encourage you to get here early if you want a seat! The bar opens at 5pm with lots of Happy Hour specials until 6:30pm and Top Shelf Tease will slink into the Cabaret at 9pm.
If cost is a barrier to entry, reach out to frankie@diversionary.org.