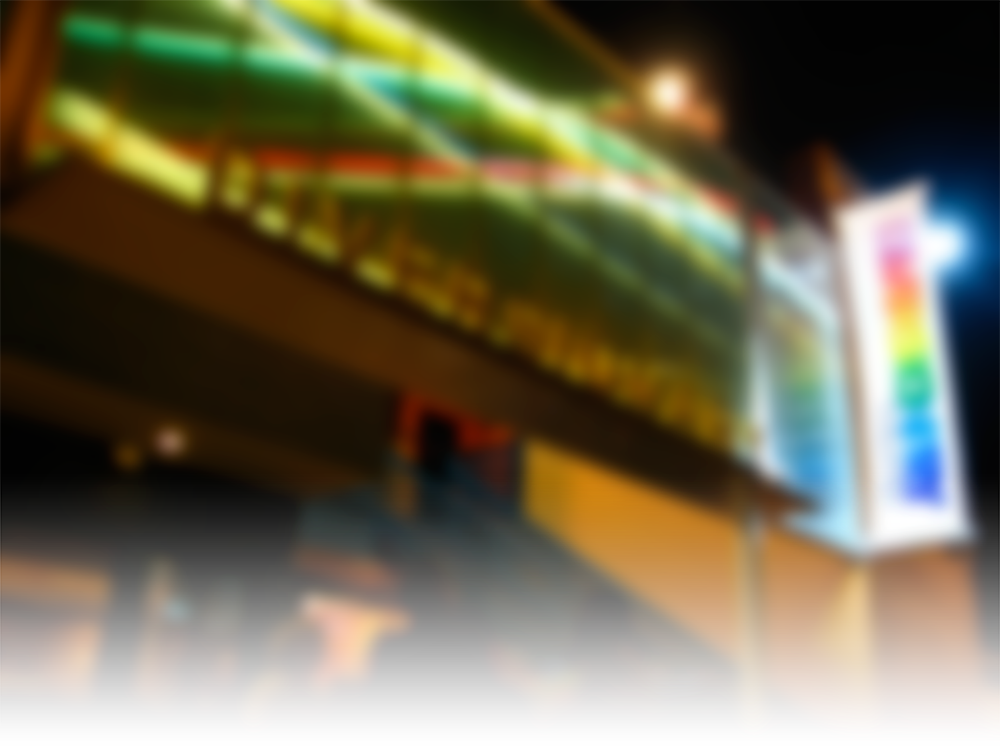 Diversionary Theatre purchases facility from SDHDF
For Immediate Release
November 1, 2017
Contact:
Scott Williford, President, Board of Trustees
DiversionaryTheatre
scott@diversionary.org
Matt M. Morrow, Executive Artistic Director
Diversionary Theatre
ead@diversionary.org; 619 220 6830 x101
Jenny Case, Managing Director
Diversionary Theatre
jenny@diversionary.org; 619 220 6830 x101
Diversionary Theatre purchases facility from San Diego Human Dignity Foundation, home to Diversionary and Lambda Archives

The Board of Trustees, Executive Artistic Director and Managing Director of Diversionary Theatre are thrilled to announce they have reached an agreement with the San Diego Human Dignity Foundation (SDHDF) to purchase the building on 4545 Park Blvd back from the Foundation. The agreement was solidified with escrow closing on the sale today, October 31, 2017.
Diversionary sold the building to SDHDF in 2014 at a time when they were going through financial restructuring and hiring a new Executive Artistic Director, Matt Morrow, and as part of SDHDF's strategic plan to support LGBT arts and culture in San Diego.
Since 2014, Diversionary has had unprecedented success in growing community support, expanding its donor base, solidifying and expanding its Board and staff.
Morrow, now in his third season at Diversionary, has led the theatre into a new era of artistic and critical success, winning several awards in 2016 with a list of groundbreaking and successful West Coast premieres of important new works by emerging and established LGBT writers and seminal revivals of important new work from the LGBT canon.
Of the new property purchase, Morrow says: "Diversionary is stronger and more vital than ever, and I look forward to taking firm control over our future and destiny in these turbulent times for our community and country."
Diversionary Board President Scott Williford is equally as enthusiastic about this renewed start for Diversionary: "Times have changed, the theatre has changed, our cultural dialogue has changed and we're really optimistic that the community will rally around us as a 32-year old institution that is on the rise again. We were extremely lucky to be able to hire Matt Morrow at just the time we needed a brilliant leader to re-energize Diversionary's mission. He's given us a solid foundation and the positive momentum we needed to make this important step to recapturing control over our home for the last 20+ years."
The building also is home to another 30-year community institution, Lambda Archives of San Diego, who will also now have its home secured for the foreseeable future as it returns to being a tenant of Diversionary Theatre.
"We at Lambda Archives are excited about Diversionary Theatre's purchase of the 4545 Park Blvd building, and about the ongoing partnership of the organizations telling our community's stories," said Joel Steward, President of the Board at Lambda Archives of San Diego. "This purchase helps ensure the uninterrupted collection, preservation, and teaching of our LGBTQ+ community's history." For more information on Lambda Archives Of San Diego, please visit lambdaarchives.org.
Diversionary will continue with its 32nd Season of groundbreaking new work with the West Coast Premiere of Jen Silverman's The Moors. Billed as a radical riff on the Romantic novels and the Bronte sisters, and a gleefully macabre alternative for the holiday season, The Moors runs November 9-December 10. For more information on Diversionary, please visit diversionary.org.
##