The Gender Series
PRESS RELEASE:
Diversionary Announces
THE GENDER SERIES
as part of the 2020 Season
January 16th, 2020
San Diego, CA
For immediate release:
WHO: Diversionary Theatre, the Nation's 3rd Oldest LGBT Theatre
WHAT: The Gender Series – part of Diversionary Theatre's 34th Season
WHEN: February 6th, 2019 – June 21st, 2020
WHERE: Diversionary Theatre Mainstage at 4545 Park Boulevard, San Diego, CA 92123
TICKETS:  Subscriptions are available at www.diversionary.org or by calling 619-220-0097. Subscription packages start at just $48. Single tickets range from $15-$65. Discounts are available for groups, seniors, students, educators and military.
---
Diversionary's Gender Series is a compelling trilogy of productions celebrating gender diversity with an abundance of heart, creativity, and intellect!
About The Gender Series, Executive Artistic Director, Matt M. Morrow, says "Gender is fundamental to who we are. It informs our every action consciously and unconsciously. It has also become, for better or for worse, a hot button issue at the forefront of our volatile news cycle. I'm ecstatic to convene a conversation here at Diversionary to showcase three radically different plays that celebrate gender diversity in a way that opens minds and hearts. Diversionary is here for our entire community. I look forward to sharing and honoring our community's diversity with you!"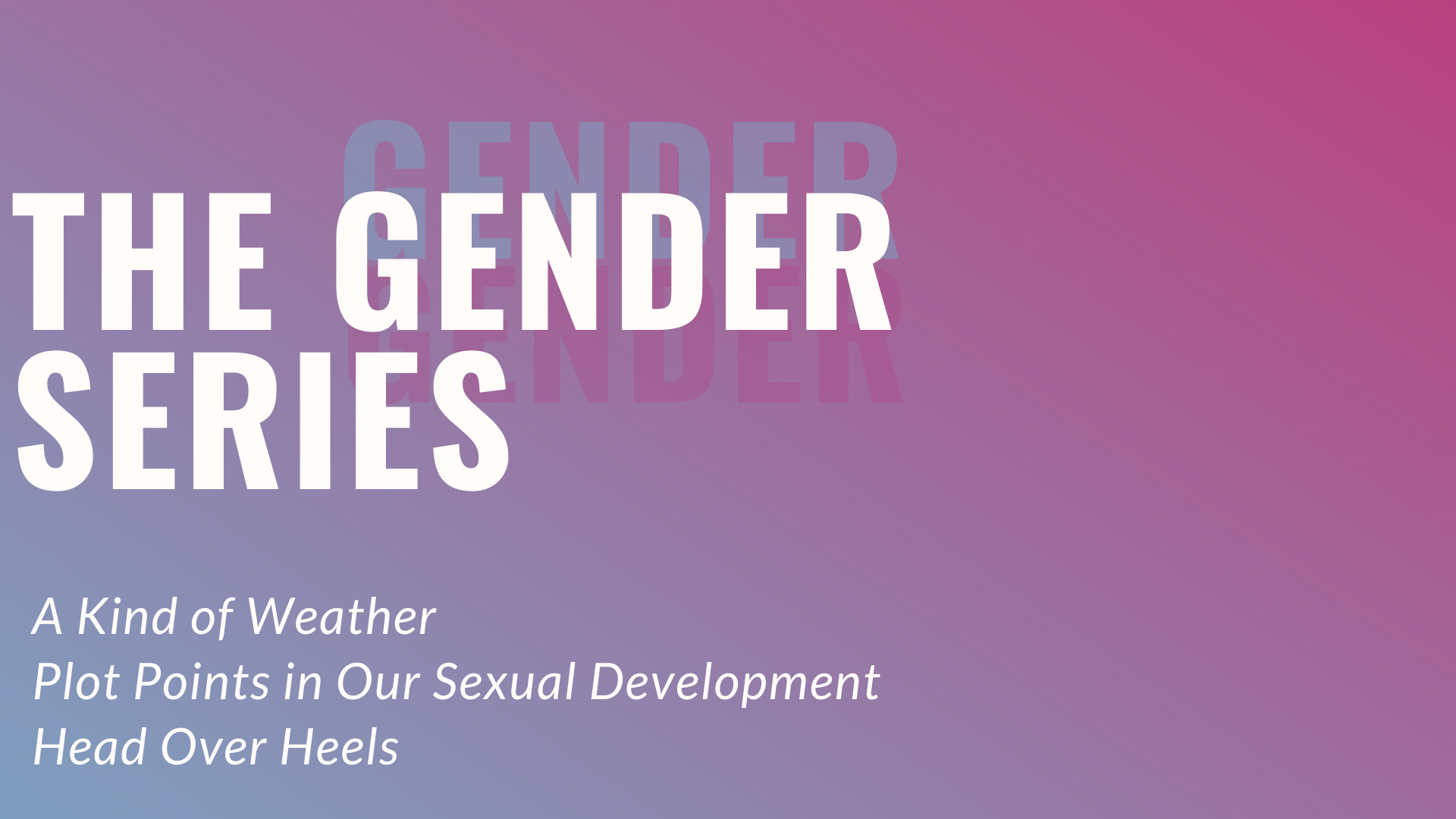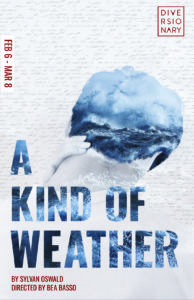 February 6 – March 6, 2020
A KIND OF WEATHER
By Sylvan Oswald & Directed by Bea Basso
When Kid's grieving father pops up at his Brooklyn doorstep and asks to move in, it kinda puts a cramp in his sex life. Not to mention the completion of his memoir about his gender transition. As he struggles to keep his professional and romantic deadlines, revelations about his family history begin to subvert his own narrative. A hilarious, time-jumping, tragi-comedy exploring gender identity and its effect on family, A Kind of Weather is about learning to be who you already are.
www.diversionary.org/akindofweather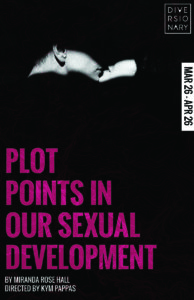 March 26, 2020 – April 26, 2020
PLOT POINTS IN OUR SEXUAL DEVELOPMENT
By Miranda Rose Hall & Directed by Kym Pappas
Theo and Cecily are at a dire crossroads in their relationship and need to come clean with the details of their sexual histories. As they excavate their past encounters, the truth of their experiences begins to undermine the very foundation of their relationship. A contemporary queer love story, Plot Points In Our Sexual Development explores the intersection of gender and intimacy, and the dangers of revealing yourself to the person you love.
www.diversionary.org/plotpoints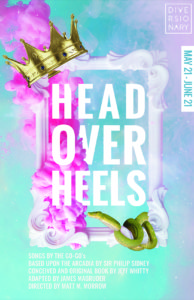 May 21 2020 – June 21, 2020
Conceived and Original Book by Jeff Whitty & Adapted by James Magruder & Directed by Matt M. Morrow
From the visionary behind Avenue Q comes a bold new Broadway musical fairytale where "Once Upon a Time" crashes into right now. In the mythical land of Arcadia, the royal family is challenged to set out on a journey to save their beloved kingdom from extinction. Through their adventure gender roles are upended, relationships liberated, and love is discovered in the most surprising of ways. Told to the hypnotic beat of the iconic 80's all-girl rock band The Go-Go's, Head Over Heels joyously unveils a path to a new world where diversity is celebrated and ladies lead!
www.diversionary.org/Headoverheels