❤ Double Your Donation! ❤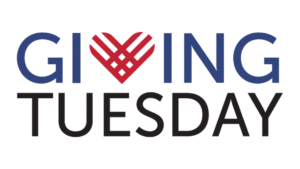 Dear Friend,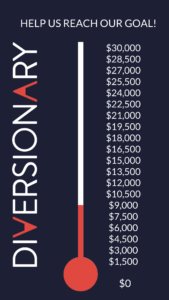 We are proud to be part of GivingTuesday, a global generosity movement unleashing the power of people to transform their communities and the world.
Here at Diversionary we are boldly claiming a space where the entire LGBTQ family is seen, heard, and honored. Our inclusive programming demonstrates that our community is a beacon for diversity and united in the face of adversity: it's who we are.
To end 2019 with a BANG we are launching a Challenge Appeal in support of our progressive Arts Education programs reaching thousands of young people and senior citizens across San Diego! Season Sponsors Allison Rossett and Sue Reynolds will generously match every donation received this month dollar for dollar up to $15,000!
[maxbutton id="59″ url="https://web.ovationtix.com/trs/store/33385/alldonations/32688″ ] 
We could not be more proud of what we've accomplished in the past year with the love and support of our community:
We added a new Arts Education program with D-Tours, a traveling program bringing an LGBTQ themed production to San Diego Unified School District.

Across our six diverse Arts Education programs we reached over 1,500 young people and senior citizens, sowing the seeds of love and understanding around our LGBT mission.

We've had a string of hits on our Mainstage with our compelling World Premiere of The Hour of Great Mercy, the gut-busting Significant Other, and heartwarming Girlfriend.

And our 20th Anniversary production of Hedwig and The Angry Inch blew the roof of our intimate theatre, becoming the most attended show in our 33 year history!

We have so much more to look forward to: Our 34th Season takes an incisive look at who we are and lays out a bright vision for where we're headed, providing opportunities for folks across our community to see their stories onstage. All year long our small yet mighty theatre bursts with the empowerment of what it means to be alive and queer right now.
On behalf of all we serve, I hope you are inspired to donate today and support our mission that celebrates, preserves, and emboldens our LGBTQ community. Visit us at diversionary.org to learn more about the projects your gift will support. In the meantime, we look forward to welcoming you to the theatre soon!
What impact has Diversionary had on your family? We want to hear from you. Please send us an email or share in our facebook event.