ANNOUNCING THE CAST OF THE WEST COAST PREMIERE OF THE HAPPIEST PLACE ON EARTH

Contact: Jenny Case, Managing Director
619-220-6830 x 103
Press@Diversionary.org
February 13th, 2018: FOR IMMEDIATE RELEASE
San Diego, CA
WHAT: Diversionary announces the third show in its 32nd season, the West Coast Premiere of The Happiest Place on Earth.  
WHO: Jonathan L. Green will direct the piece by Philip Dawkins. The one person show will star San Diego favorite Jacque Wilke.
WHEN: March 15th – April 15th. Opening Night is Saturday March 24th. Performances run Thursdays at 7pm, Fridays and Saturdays at 8pm, and Sundays at 2pm.
TICKETS: Are on sale ($15 – $50). Discounts are available to Groups, Students, Educators, Seniors and Military.  To be notified of ticket sales, please sign up for the Diversionary Theatre Email List: https://www.diversionary.org/mailinglist/
Diversionary is thrilled to announce Jacque Wilke will star in The Happiest Place on Earth by Philip Dawkins
West Coast Premiere
The Happiest Place on Earth
By Philip Dawkins
Directed by Jonathan L. Green
March 15-April 15, 2018 // Opening March 24
Once upon a time in 1955, a magical kingdom was built on the founding principles of dreams, American idealism, and our wildest hopes. Eight years later, a quintessential American family reeling from the loss of their King embarks on a quest for restoration and deliverance in this kingdom. 50 years later, their expedition is brought to dazzling life in an effort to understand one's place in family, the American way, and whether happiness is truly a place where dreams come true.
About the play coming to San Diego, Executive Artistic Director, Matt M. Morrow says,  "It is long overdue that we have Philip Dawkins at Diversionary. He is one of the most prolific and exciting LGBT playwrights working today. Likewise, I'm thrilled to welcome director Jonathan Green to San Diego to work with our one-and-only Jacque Wilke in her solo show debut. This is a Diversionary dream team."
Playwright Dawkins says, "This play is the story of me retracing my families journey from Albuquerque to California in a time of great sadness. And, so here we are, making that journey once again in a time of…well, in a very specific time. It means so much to me to be making this magic with Diversionary and with Jonathan who continues to have such a strong and gracious vision of what this story could be. Telling this story a comfortable car trip away from the land that inspired it is just so much gravy on the donut. I feel at home."
Director Green says, "After working together on the first production of this award-winning play in Chicago, we are so excited to bring a brand new production of it to Diversionary for the play's West Coast premiere!"
Opening Night is Saturday, March 24th, 2018.
More information can be found at https://www.diversionary.org/the-happiest-place/" target="_blank" rel="noopener">//diversionary.org/the-happiest-place/
For interviews and photos, please contact Jenny Case, Managing Director, at 619-220-6830×103 or by emailing Press@diversionary.org
 ABOUT THE CAST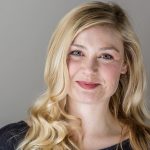 Jacque Wilke (Performer) Jacque is thrilled to be back on the Diversionary stage! Recent credits: Diversionary Theater: Ballast, The Divine Sister, The Further Adventures of Hedda Gabler, Scrooge in Rouge, Next Fall, Fair Use, The New Century, Anita Bryant Died for your Sins; Moxie: Ironbound, Or; Backyard Renaissance Theatre: Abundance; Cygnet Theatre: Stupid F*cking Bird, The Importance of Being Earnest, Travesties, and Mistakes Were Made; San Diego Repertory Theater: Honky (Craig Noel Award); La Jolla Playhouse: Yoke, The Car Plays; Intrepid Theater: The Winter's Tale, All My Sons; North Coast Repertory Theatre: Unnecessary Farce, Lend me a Tenor, Mistletoe, Music, and Mayhem, and Don't Dress for Dinner; Moonlight at the Avo: Blithe Spirit; New Village Arts: The Seven Year Itch, and The Heidi Chronicles; Circle Circle Dot Dot: Red Planet Respite, The Break-up Breakdown; Bang Productions: Side Man; Jacque is a proud member of Actors Equity and SAG-AFTRA.
ABOUT THE CREATIVE TEAM
Philip Dawkins is a Chicago playwright and educator. His plays include Le Switch (About Face Theatre, The Jungle), The Homosexuals (About Face Theater), and Dr.Seuss's The Sneetches, the Musical with composer David Mallamud (Children's Theater Company, Minneapolis), as well as many plays for young audiences and performers. He received the Joseph Jefferson Award for Best New Work for his plays Charm (Northlight Theatre) and Miss Marx: Or The Involuntary Side Effect of Living (Strawdog Theatre), as well a the Joseph Jefferson Award for Best Solo Performance for his play, The Happiest Place on Earth (Side Show Theatre/Greenhouse Theater Center). His play, Charm received its NY premiere at MCC this fall, 2017 under the direction of Will Davis. Philip teaches playwriting at Northwest University, Loyola University Chicago, DePaul University and through the Victory Gardens ACCESS Program.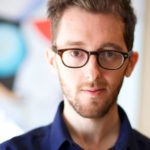 Jonathan L. Green is the literary manager for the Goodman, where his most recent dramaturgy credits include Objects in the Mirror, Gloria, War Paint and The Sign in Sidney Brustein's Window.
As an administrator and director, he has worked with Lookingglass Theatre, Steppenwolf Theatre, Chicago Dramatists and Theatre Seven of Chicago, among others. Mr. Green is also the artistic director of Sideshow Theatre Company, where his recent directing credits include truth and reconciliation, The Happiest Place on Earth and Stupid F**king Bird. He proudly serves on the board of directors of the League of Chicago
Elisa Benzoni (Costume Design) Elisa is thrilled to be working again with Diversionary Theatre. Select credits include: Ballast, Mystery of Love and Sex (Diversionary Theatre), Sex with Strangers (Geffen Playhouse), The Who and The What, Our Town; Tall Girls; Brahaman/I; Sam Bendrix at the Bon Soir (La Jolla Playhouse); Constellations (Old Globe); Two Gentlemen of Verona, Pericles, Prince of Tyre, Reckless, Much Ado About Nothing and Measure for Measure (USD/Old Globe); Travels with my Aunt, The Illusion, Laughter on the 23rd Floor, The Cocktail Hour, Fox on the Fairway (Nominated for a Craig Noel Award), Chapatti, Sherlock Holmes and the Adventure of the Great Nome Gold Rush (North Coast Repertory Theatre); Awake and Sing, Sylvia (New Village Arts);  Assistant costume credits: Dialogues des Carmelites (Teatro Petruzzelli, Bari), Paradise Found (Menier Chocolate Factory, London), Milk Like Sugar (La Jolla Playhouse), As You Like It, Midsummer Night's Dream (The Old Globe). Elisa holds a costume design MFA from UCSD. www.elisabenzoni.com
Kristen E. Flores (Scenic Designer) Past design credits: Cardboard Piano, The Moors, Homos or Everyone in America, A Civil War Christmas, Bright Half Life and Baby With the Bathwater (Diversionary Theatre), Tarrytown (Backyard Renaissance), Eternally Bad (Moxie), God of Carnage and American Hero (New Village Arts),  Almost, Maine (Onstage Players), Globe for All–Twelfth Night (The Old Globe), The Last Days of Judas Iscariot (Triad Productions), Ragnarok and Red Planet Respite (Circle Circle Dot Dot). Kristen was Prop Master and Stage Master for The White Theatre at The Old Globe from 2014 to 2016. She is currently the Scenic Charge and Prop Master for San Diego State University. For more on Kristen please visit www.kristenflores.org.
Curtis Mueller (Lighting Designer) returns to Diversionary having designed Cardboard Piano, Homos, Well, 2.5 Minute Ride, Lizard Boy, Manhandled, Now or Later, A Civil War Christmas, Amazons and Their Men, Man Clan, and A New Brain. Select local credits include: Withering Heights, Margin of Error (Roustabouts Theatre Company); End of The Rainbow, Quality of Life, The 25th Annual Putnam County Spelling Bee, I Hate Hamlet, All My Sons, Macbeth (Intrepid Theatre Company); Big River, The 1940s Radio Hour, Seascape (New Village Arts); Chess in concert, Next to Normal, Spring Awakening (Cabaret at the Merc Summer Series). Curtis has also worked extensively with Coronado School of The Arts. Curtis holds a BFA in Lighting Design from California Institute of The Arts.
Michael Huey (Sound Design) A composer based in Chicago, Michael and has worked with companies such as Lookingglass, Steppenwolf, Chicago Shakes, Adventure Stage, North Park University, Sideshow, and many more. In Los Angeles he composed the score to the Lance Henriksen film Dark Awakening.  officialmichaelhuey.com
Bonnie Durben (Properties Designer) Diversionary Theatre: The Moors, 2.5 Minute Ride, Well, Ballast, Mystery of Love and Sex, The Boy who danced on Air, Now or Later, She-Ranculas, Baby With The Bathwater, A New Brain and Amazons and Their Men. Moonlight Theatre Productions: Aida, Little Mermaid, Sunset Blvd, In The Heights, Sister Act, Peter Pan, Titanic, Addams Family, Music Man, Shrek, All Shook Up and Big Fish. Scripps Ranch: Skin Deep, Good People. Mira Costa Theatre: Waiting For Lefty, Oklahoma, These Shining Lights, Romeo and Juliet, Seven, Vanya and Sonia and Masha and Spike, Urinetown. Cygnet Theatre: Animal Crackers, On The Twentieth Century and 57 other productions. Bonnie is a member of the Society of Property Artisans and Managers.
SPECIAL EVENTS
Performances run Thursdays at 7pm, Fridays and Saturdays at 8pm, and Sundays at 2pm. More information can be obtained by calling our box office at 619-220-0097.
Low Cost Previews……………..Thurs, March 15th – Friday, March 23rd
First Fridays……………………………………………………….Friday, March 16th at 8pm
To say thank you to those that serve, Diversionary offers complimentary tickets. Email jenny@Diversionary.org for more information.
Opening Night…………………………………………………Saturday, March 24th at 8pm
Pre-and post show festivities – celebrate with the cast and company!
Designer Spotlight………………………………………….Thursday, March 29th at 6pm
Join us in Fritz's Lounge before the show to meet the Design Team, see a display of the concepts used in producing the show and hear the influences and process involved. Hosted hors d'oeuvres round out a fun pre-show experience! The party starts at 6pm before the 7pm performance.
Industry Night………………………………………………..Monday, April 2nd at 7pm
Theatre Professionals enjoy a special discount to our only Monday evening performance!
Pay-What-You-Can at the door, or $10 in advance.
Director Happy Hour……………………………………Thursday, April 5th at 6pm
Join Director Executive Artistic Director, Matt M. Momrrow in Fritz's Lounge for hosted hors d'oeuvres and a chance to chat before the show! Pre Show reception at 6pm, performance at 7pm.
Next Act……………………………………Thursday, April 12nd at 6pm
Join Director Executive Artistic Director, Matt M. Momrrow for a discussion about the next show The Loneliest Girl in the World, in Fritz's Lounge for hosted hors d'oeuvres and a chance to chat before the show! Pre Show reception at 6pm, performance at 7pm.
##