An Interview with Evan Tando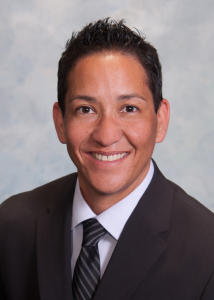 Diversionary Theatre's quarterly fundraiser, The Big Gay Improv Show, is fast approaching! We can't wait to see what outrageous scenes our local improvisers have in store for us and to hear stories from guest monologists from the LGBT community. We sat down with one of our monologists, Evan Tando, to discuss his deep roots in San Diego and why he can't wait to be a part of The Big Gay Impov Show.
Tell us a little bit about who you are.
My name is Evan Tando and I was born and raised in San Diego. I'm a second generation San Diegan so I've got deep roots here. I grew up going to high school in Rancho Penisquitos and have lived here all my life except for college. I graduated from USC in 1998 and from there I kind of got side tracked to have a little fun and I actually worked for Music Trader here in San Diego for a little while- if anyone remembers back in the day when we used CDs. After I was done being sidetracked I got back into what I went to school for- real estate and loans. It keeps me pretty busy every day. I'm married and have two kids and live in North Park.
As a native San Diegan, what is it about the San Diego LGBT community that makes it so special to you?
I think here the cool thing about the LGBT community here is that it is pretty diverse. There are all parts of the L, G, B, T and Q involved here and I really like that. I think that we're really accepted throughout the county for the most part and that is what makes it very easy to live here.
How did you get involved with The Big Gay Improv Show?
I got involved because I know Peggy, and we ran into each other one time. We were in Hillcrest and she had just finished eating at the same place I was at, and she asked me and I said "sure, of course!"- especially knowing that it was for fundraising purposes.
 Why should someone come see The Big Gay Improv Show?
I think someone should come see the show for a couple of reasons- it's going to be funny, you're going to be entertained, and a big part is just being able to raise funds for the LGBT community. I personally like to give money when I know I'm going to get something and at this show you'll be entertained AND your money is going to a great cause so it's a win-win for everybody.
Don't forget to get your tickets to The Big Gay Improv Show! We hope to see you on January 19th at 8:00 pm for a night of fundraising and side-splitting humor.