Lisa Kron Performances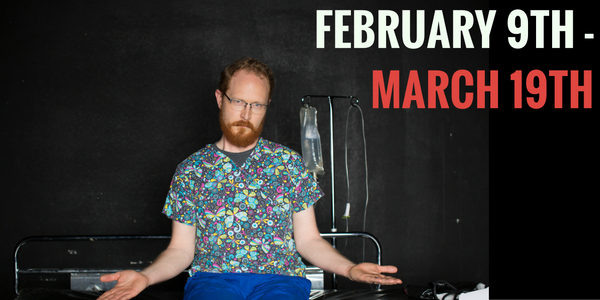 Lisa Kron's 2.5 Minute Ride and Well are being performed in repertory mode at the Diversionary stage.  Does it matter which one you watch first?  I don't know if the order matters, but I ended up seeing Well before I saw 2.5 Minute Ride.That worked for me.
Well
is, as is stressed multiple times in the play, a theatrical "exploration" into the states of illness and wellness.  2.5 Minute Ride is a solo show dealing with the playwright's relationship with her father and the holocaust.  The only thing they both have in common are the various references to health—specifically bad health.  And, if you think about it, it would be strange to not have health ailments if one, as an ethnic group, went through an ordeal like the holocaust.
But Well goes a further step—it goes into the chronically ill mother's forays into neighborhood integration and makes a connection!  2.5 Minute Ride takes a different route—so much more is explored by using vehicles that don't seem to be connected on the surface—an outing to an Ohio amusement park, a Brooklyn wedding, and a trip to Germany (including a side trip to Auschwitz).  There is one more interesting similarity.  Both plays feature the parents of Lisa Kron and her relationship to both on a very deep and personal level.  Well deals with the mother, illness, and neighborhood integration.  2.5 Minute Ride is focused around the father, the family, and the holocaust.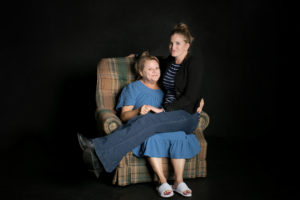 Well
is a comedy—kind of…  It is serious and sad—more of a dark comedy…  Lisa Kron, the playwright, is depicted by Samantha Ginn.  Very soon thereafter, we are introduced to Ann Kron played by Annie Hinton.  The acting is excellent (as can be expected from such a strong cast).  Kron starts off with contrasting her views on health with her mother's outlook on life and health.  Along the way, we meet fellow allergy sufferers (played by Cashae Monya and Tiffany Tang)—for allergies are the metaphor used to explain all that medical science cannot explain.
Adam Cuppy and Durwood Murray play the male parts in this 1 hour 40 minute "exploration" of what health means—to the individual and to the community.  While discussing ailments and "laughing" at what is a very serious topic, we end up exploring the idea that racial integration has something to do with healing (an interesting concept in these racially charged times).  There is one thing that stands out in this play—the theatrical devices are used often and effectively.  However, for that reason, the intellectual overshadows the emotional (and thus blunts the impact of what could have been a masterpiece).
On the other hand, 2.5 Minute Ride takes the viewer on a much longer and more effective ride.  A solo show, it retains a sense of urgency throughout its 80 minutes or so.  This one requires no nod to a long list of actors—Shana Wride does it all as she plays the part of the playwright/narrator.  The sad trip to Germany and Auschwitz is contrasted smartly with the almost comical descriptions of a Jewish family visit to an Ohio amusement park.  Also in the story is a Brooklyn wedding (of an uncle suspected of being gay)?  Being that this is a "visual" road trip, there is more of a fast and forward moving trajectory.  The huge ideas of family, identity, and ethnicity are explored in one performance.
It is a timely piece—reminding us of the end effect of "the final solution" in Germany vis-à-vis the Jewish population.  Ultimately, regardless of ethnicity, we all have cultural identities.  Behind those identities are individual family lives.  Families are strange in their own way.  By exploring the idiosyncrasies, Lisa Kron succeeds in making the characters from her family human.  And isn't that what theater is about?  Go see one or both.  They make sense as two pieces that somehow belong together.  On the other hand, they can also be seen by themselves.
Mukul Khurana is an art and culture writer who has been writing about the San Diego scene for over a decade.  He covers theater, films, and film festivals.  He can be reached at mukulkhurana707@yahoo.com and appreciates comments–positive or negative.