The Hour of Great Mercy: PRESS RELEASE
DIVERSIONARY THEATRE ANNOUNCES THE CAST AND CREATIVE TEAM OF THE WORLD PREMIERE OF 
THE HOUR OF GREAT MERCY
Contact: Jenny Case, Managing Director
619-220-6830 x 103
Press@Diversionary.org
December 19th, 2018: FOR IMMEDIATE RELEASE
San Diego, CA
WHAT: Diversionary announces the cast of the World Premiere of THE HOUR OF GREAT MERCY
WHO: Rosina Reynolds will direct this World Premiere by Miranda Rose Hall.
WHEN: January 31st – March 3rd. Opening Night is Saturday February 9th. Performances run Thursdays at 7pm, Fridays and Saturdays at 8pm, and Sundays at 2pm.
TICKETS: Are on sale ($15 – $50). Discounts are available to Groups, Students, Educators, Seniors and Military.  To be notified of ticket sales, please sign up for the Diversionary Theatre Email List: http://diversionary.org/mailinglist/
World Premiere
THE HOUR OF GREAT MERCY
By Miranda Rose Hall
Directed by Rosina Reynolds
January 31st through March 3rd, 2019
This poetic new play with music follows Ed, a gay Jesuit priest who leaves the Catholic church to reconcile with his estranged brother in an isolated and icy township in Alaska. As Ed confronts his tragic past and tenuous future, he unexpectedly finds love beneath the starry Alaskan sky, and support from an unlikely ally. Introducing an auspicious new voice in American theatre, The Hour of Great Mercy by Miranda Rose Hall, is a tender, insightful and compassionate story about our collective relationship to illness, family, and redemption.
About producing this World Premiere at Diversionary, Executive Artistic Director, Matt M. Morrow says, "Oh my God do I love this play. I'm proud to produce this World Premiere by Miranda Rose Hall, a thrilling emerging playwright. The Hour of Great Mercy is one of the most compassionate plays I've ever read. It resolutely captures the human spirit yearning for connection, community, and redemption. This exquisitely sculpted new play reminds us how to live and love one another."
About bringing this World Premiere to Diversionary Theatre, Playwright Miranda Rose Hall says, "I am thrilled that the world premiere of my play about community will be at such a warm, community-driven theater. It's a great gift to be working with the Diversionary team!"
Director, Rosina Reynolds, says about working on the World Premiere, "There is something so wonderfully challenging about working on a new play, especially when you are lucky enough to have the playwright in residence. The Hour of Great Mercy is a fascinating new play. Set in the deep isolation that is Alaska, five characters struggle to be a community, to find forgiveness and to realize what truly makes a family."
More information can be found at: www.diversionary.org/hourofgreatmercy
For interviews and photos, please contact Jenny Case, Managing Director, at 619-220-6830×103 or by emailing Press@diversionary.org
         ABOUT THE CAST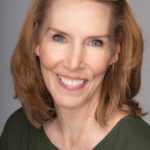 Dana Case (Maggie) is thrilled to be back in the nurturing arms of the Diversionary family, where she was last seen in Ballast. Elsewhere: Orange Julius (MOXIE); Circle Mirror Transformation, Seascape, Death of a Salesman, A Lie of the Mind, The Waverly Gallery, True West, Humble Boy, Be Aggressive, Summer and Smoke, Buried Child (New Village Arts Theatre); Curse of the Starving Class (NVA/Cygnet Theatre) Also, roles at The Old Globe Theatre, Gaslamp Theatre, Sushi, Sierra Repertory Theatre and Project Theatre. Dana earned an MFA in Acting from Cornell University and is a member of SAG-AFTRA.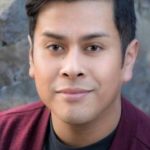 Patrick Mayuyu (Joseph) is a native San Diegan who is overjoyed to be making his official Diversionary Theatre debut! Recent stage credits: Frank in Melancholy Play (InnerMission), Dr. Parker in Bat Boy (OB Playhouse), Warren in Ordinary Days (InnerMission), Juan in Altar Boyz (Coronado Playhouse), Biondello in The Taming of the Shrew(InnerMission). Also/elsewhere, San Diego REP, ion theatre, SD Asian-American Repertory and OnStage Playhouse. Patrick is a proud company member of InnerMission Productions as well as one of the founding members of MaArte Theatre Collective. A singer, dancer, choreographer and published poet, he serves as a writing and performance coach for So Say We All, as well as a consultant for the San Diego State University Aztec Color Guard. Off stage, Patrick enjoys acting in short films produced by GrooveKo and origami.

Andrew Oswald (Ed) is excited to be returning to the Diversionary Stage where he directed Baby with the Bathwater and he has acted in three different productions; as Hank Hadley (Regrets Only), Jason (Boys and Girls), and as George Tessman (The Further Adventures of Hedda Gabler). He has also appeared as Charlie in The Whaleand Harry in Company at Cygnet Theatre, and as Carr Gomm in the Elephant Man with Backyard Renaissance. Most recently Andrew completed work as co-director on Backyard Renaissance's production of Smokefall at La Jolla Playhouse. During his time based in New York City he was co-Artistic Director of Bedtime Sketch Comedy and he has worked nationally at Orlando Shakespeare Festival, Wisconsin Shakespeare Festival, and New Hampshire Shakespeare Festival playing such roles as the Count Orsino, Malvolio, Bottom, and Dromio. He is a graduate of The North Carolina School of the Arts and the Pacific Conservatory of the Performing Arts.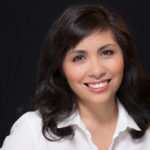 Eileen Rivera (Irma) is based in New York City and happy to be making her San Diego theatre debut. Favorite regional credits include Vietgone at Studio Theatre in DC, The White Snake and It's a Wonderful Life: A Live Radio Play at Baltimore Center Stage, The Comfort Team at Virginia Stage Co., and The Long Season at Perseverance Theatre in Alaska. In NYC, she has worked at such institutions as the Public Theater, New York Theatre Workshop, Rattlestick Playwright's Theater, Cherry Lane Mentor Project, Ma-Yi Theater Co., National Asian-American Theater Co., and Jaradoa Theater, of which she was a founding member. Next up: Tiger Style! at the Olney Theatre Center in Maryland. Eileen has also been seen in the Law & Order franchise and is an award-winning producer of short films. Her BFA is from Boston University. Learn more at eileenrivera.com.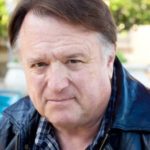 Tom Stephenson (Roger) is a 40 year veteran of the stage. He trained in Great Britain at The Royal Central School of Speech and Drama and at the Interlochen Center for the Arts, in Michigan. This is his first appearance at Diversionary. As a Resident Artist at Cygnet Theatre Company, he has been seen in over 16 productions notably as Hector in The History Boys and Joe Ryan in When the Rain Stops Falling. Annually, Tom performs the role of Scrooge in Cygnet's production of A Christmas Carol. Among his seven credits with Intrepid Theatre Company are Joe Keller in All My Sons, Dogberry in Much Ado About Nothing, Bill in The Quality of Life, and an award-winning performance as the Colonel in the critically acclaimed Father Comes Home from the Wars. At New Village Arts he performed the roles of James in Circle Mirror Transformation and Finbar in The Weir. Tom was awarded Actor of the Year in 2014, by the San Diego Theatre Critics Circle.
ABOUT THE CREATIVE TEAM
Miranda Rose Hall (Playwright) is a playwright from Baltimore, MD. Her play Plot Points in Our Sexual Development had its premiere at LCT3/Lincoln Center in October 2018. She has previously produced her work with Longacre Lea for the DC Women's Voices in Theater Festival, Samuel French, and the DC Fringe Festival. She has developed her work with Rattlestick Playwrights Theater, The Playwright's Realm, New York Theater Workshop, Baltimore Center Stage, Woolly Mammoth, NNPN National Showcase of New Plays, the Kennedy Center/NNPN MFA Playwrights Festival, Orlando Shakespeare Theater, and the Orchard Project. She is currently Resident Playwright and ensemble member with LubDub Theatre, a New York-based physical theater company.
Miranda was the 2013-2014 Hot Desk Playwright in Residence at Baltimore Center Stage, where she helped launch the program Wright Right Now. She has taught at Georgetown and Wesleyan University, and as a teaching artist with Baltimore Center Stage, Arena Stage, Young Playwrights Theater, and the O'Neill Playwriting Program at Yale.  Miranda spent two years with the Jesuit Volunteer Corps Northwest, serving marginalized populations in Anchorage, AK and Missoula, MT. She graduated with her BA from Georgetown University and her MFA from the Yale School of Drama.
Rosina Reynolds (Director)  Diversionary Theatre: 2.5 Minute Ride; Marriage Bed; Happy Endings are Extra; Twilight of the Golds; Beautiful Thing; Wrinkles; Another American; Asking and Telling; Gross Indecency: The Three Trials of Oscar Wilde; Breaking The Code; Lot's Daughters. Backyard Renaissance Theatre; Zoo Story. New Village Arts: The Secret Garden. North Coast Repertory Theatre: Blithe Spirit; The Cocktail Hour; Fallen Angels; Broken Glass; Glorious; Don't Dress For Dinner; Relatively Speaking; Importance of Being Earnest; Travesties; An American Daughter; The Sum of Us; Blithe Spirit; Corpse; Rough Crossing; Chekov in Yalta. San Diego Repertory Theatre: Bad Dates. Cygnet Theatre: Atwater, Fixin' to Die. Renaissance Theatre: Caretaker (San Diego Critics Circle Award). Compass Theatre: Three Days of Rain. Fritz Theatre: Vigil. Gaslamp Quarter Theatre: Marvin's Room. Founding Artistic Director of Chequamegon Children's Theatre in Wisconsin, now in our 31st season. Productions have included Music Man; Mary Poppins; Pirates of Penzance; Into the Woods; Fiddler On The Roof; Wizard Of Oz; Oklahoma and Oliver.
Kristen E. Flores (Scenic Designer) Past design credits:The Happiest Place Earth, Cardboard Piano, Moors, Homos or Everyone in American, A Civil War Christmas, Bright Half Life and Baby With the Bathwater(Diversionary Theatre), Globe for All-Twelfth Night (The Old Globe), Eternally Bad and Fade (Moxie), God of Carnage and American Hero ( New Village Arts), Tarrytown  (Backyard Renaissance Theatre),  Almost, Maine (Onstage Players), The Last Days of Judas Iscariot (Triad Productions), Ragnarok and Red Planet Respite(Circle Circle Dot Dot)  Playwrights Project Festival. I Am My Own Wife(The New Group West) Kristen was Prop Master and Stage Master for The White Theatre at The Old Globe for 3 years. She is currently the Scenic Charge and Prop Master for San Diego State University. "I work hard so my pets can have a better life." For more on Kristen please look on.. www.kristenflores.org
Elisa Benzoni (Costume Designer) is thrilled to be working again with Diversionary Theatre. Select credits include: This Beautiful City, The Loneliest Girl in the World, The Happiest Place on Earth, Homos or Everyone in America, Ballast, Mystery of Love and Sex (Diversionary Theatre), Sex with Strangers (Geffen Playhouse), The Who and The What, Our Town; Tall Girls; Brahaman/I; Sam Bendrix at the Bon Soir (La Jolla Playhouse); Constellations (Old Globe); Cloud 9, Romeo and Juliet, Two Gentlemen of Verona, Pericles, Prince of Tyre, Reckless, Much Ado About Nothing and Measure for Measure (USD/Old Globe); The Father, How the Other Half Loves, Of Mice and Men, Travels with my Aunt, The Illusion, Laughter on the 23rd Floor, The Cocktail Hour, Fox on the Fairway (Nominated for a Craig Noel Award), Chapatti, Sherlock Holmes and the Adventure of the Great Nome Gold Rush (North Coast Repertory Theatre); Men on Boats, Secret Garden, Awake and Sing, Sylvia (New Village Arts); Elisa holds a costume design MFA from UCSD. www.elisabenzoni.com
Curtis Mueller (Lighting Designer) returns to Diversionary having designed This Beautiful City, Bull in a China Shop, The Happiest Place on Earth, Cardboard Piano, Homos, Well, 2.5 Minute Ride, Lizard Boy, Manhandled, Now or Later, A Civil War Christmas, Amazons and Their Men, Man Clan, and A New Brain. Select local credits include: Withering Heights, Margin of Error (Roustabouts Theatre Company); End of The Rainbow, Quality of Life, The 25th Annual Putnam County Spelling Bee, I Hate Hamlet, All My Sons, Macbeth (Intrepid Theatre Company); Big River, The 1940s Radio Hour, Seascape (New Village Arts); Chess in concert, Next to Normal, Spring Awakening (Cabaret at the Merc Summer Series). Curtis has also worked extensively with Coronado School of The Arts. Curtis holds a BFA in Lighting Design from California Institute of The Arts.
Emily Jankowski (Sound Designer)  is a Sound Designer and Composer based in Southern California. Diversionary credits: Ballast. Moxie Theater: Blue Door, Brownsville Song (B-side for Tray), Orange Julius,Lesson 443, A Discourse on the Wonders of the Invisible World, Jade Heart. UC San Diego: A Doll House, Titus Andronicus, The Storm, June Moon. The Trip: 3 Plays in a Tattoo Shop, All the Rooms of the House. Additional credits: Ex Machina (NYC Fringe '13), The Rest of Your Life (Axial NYC). Interactive sound installations: It Should Be Breathing, an installation involving sound generating pressure sensors- a collaboration with MFA print-maker Gretchen Jankowski, Cal State Long Beach alumnus. She holds an MFA in Sound Design for Theatre from UC San Diego, and a BFA from UC San Diego in Interdisciplinary Computing and the Arts, Music. Emily is also the Radio Operations Assistant at KPBS and the Technical Director for KPBS Midday Edition.
Taylor Todd (Stage Manager) is so happy to be stage managing at Diversionary this season! Some of her stage management credits includeBull in a China Shop, Mystery of Love and Sex (Diversionary); Bachelorette, Tarrytown, Gutenberg! The Musical! (Backyard Renaissance); Father Comes Home from the Wars Parts 1, 2, & 3, Perfect Arrangement, ART, Woody Guthrie's American Song, End of the Rainbow (Intrepid); Final Draft New Play Festival (New Village Arts); Buddy: The Buddy Holly Story (Co-production with Intrepid & New Village Arts); The Seagull (Old Globe/University of San Diego MFA); and Anton's Shorts; Three Brief Comedies by Chekhov (University of San Diego). Credits as an assistant stage manager include Cardboard Piano (Diversionary); Parlour Song (Backyard Renaissance); Oliver! (Cabrillo Stage, Santa Cruz); and Anatomy of Gray (University of San Diego). Taylor graduated from the University of San Diego with a degree in Theatre Arts and Performance Studies
Jenny Lee (Props Designer) Props Master: La Jolla Playhouse: Latin History For Dummies, Glenngary Glen Ross, Milk Like Sugar, Jesus Christ Superstar; Associate Prop Master: Hunchback Of Notre Dame, Come From Away, Indecent, Hand On A Hardbody, Memphis, Bonnie and Clyde; Stage Management: Mystere Cirque Du Soleil; Education: American Academy of Dramatic Arts www.jennyfaj.com
SPECIAL EVENTS
Performances run Thursdays at 7pm, Fridays and Saturdays at 8pm, and Sundays at 2pm. More information can be obtained by calling our box office at 619-220-0097.
Low Cost Previews………….Thursday, January 31st – Friday, February 8thFirst Fridays…………………………………………………..Friday, February 1st at 8pm
To say thank you to those that serve, Diversionary offers complimentary tickets. Email jenny@diversionary.org for more information.Opening Night…………………………………………..Saturday, February 9th, at 8pm
Pre and post show festivities – celebrate with the cast and company!Designer Spotlight ……………………………………Thursday, February 14th at 6pm
Join us in Fritz's Lounge before the show to meet the Design Team, see a display of the concepts used in producing the show and hear the influences and process involved. Hosted hors d'oeuvres round out a fun pre-show experience! The party starts at 6pm before the 7pm performance.Industry Night………………………………………………..Monday, February 18th, at 7pm
Theatre Professionals enjoy a special discount to our only Monday evening performance!
Pay-What-You-Can at the door, or $10 in advance.Director Happy Hour ……………………………………Thursday, February 21st at 6pm
Join Director Executive Artistic Director, Matt M. Morrow and  Director Rosina Reynolds in Fritz's Lounge for hosted hors d'oeuvres and a chance to chat before the show! Pre Show reception at 6pm, performance at 7pm.

Next Act!……………………………………Thursday, February 28th at 6pm
Join Director Executive Artistic Director, Matt M. Morrow for a discussion about the next show, HEDWIG AND THE ANGRY INCH  in Fritz's Lounge for hosted hors d'oeuvres and a chance to chat before the show! Pre-Show reception at 6pm, performance at 7pm.
##