Now or Later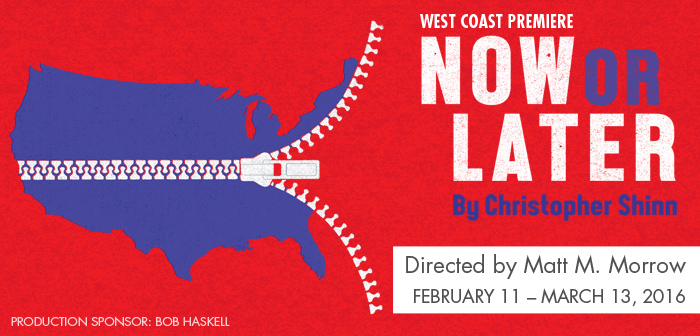 [tabs]
[tab title="Show Info"]
February 11th – March 13th
In a hotel penthouse on an imagined election night in 2008, the returns are delivering good news for the Democratic Presidential candidate and his family. Sequestered in a downstairs room, the soon-to-be President's son watches as controversial photos of himself at a college party explode over the internet, potentially sparking an international incident. This incisive and politically provocative new play takes on religion, freedom of expression, and the dangers of an increasingly interconnected global community.
Production Sponsor: Bob Haskell
[/tab]
[tab title="Matt's Memo"]
Ready for election season? I've been in love with Shinn's work since I read his first produced play, FOUR, back in 2000. Now or Later continues Shinn's remarkable aptitude for melding whip-smart dialogue, sculpted characters and big ideas. Here he whirls together the strained relationship between a father and his gay son with the searing relationship between free speech and the Islamic Faith. The result is a jaw-dropping play that will leave you spinning.[/tab]
[/tab]
[/tab]
[tab title="About The Playwright"]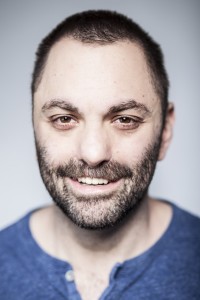 Christopher Shinn is one the most produced young LGBT playwrights in America. His work has premiered in London at the Royal Court, and Stateside on Broadway at Roundabout Theatre, Lincoln Center, Manhattan Theatre Club, Playwrights Horizons, Roundabout, South Coast Rep, among others. He is the recipient of the Guggenheim Fellowship, OBIE Award for Playwrighting, and the Robert Chesley Award. His play Dying City was a finalist for the Pulitzer Prize for Drama.  Now or Later marks Christopher's first production at Diversionary Theatre.
[/tab]
[/tab]
[tab title="Playwright's Note"]
A Note From Christopher Shinn on NOW OR LATER
I wrote Now or Later in 2007 sensing that the conflict between western liberalism and Islamic fundamentalism was possibly intractable. One of the reasons I named the play Now or Later was to signal to the audience that though the play's issues may or may not be pressing at the very moment the play is seen, they would inevitably recur.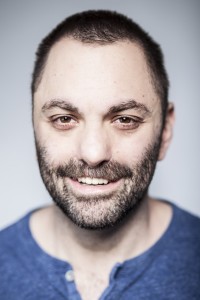 Since the play's debut in 2008 there have been times when these issues were horrifically present and times they were quiescent. But something I could not have predicted in 2007 is how hostile our political discourse would become, and the even greater intolerance young people would feel towards certain kinds of free expression. The debates about Islam and the west in the play now resonate with debates within our own culture. Are extreme differences even minimally compatible? Does difference inevitably result in violence?
In the spring of 2015 I did a reading of the play in New York and, at director Doug Hughes's prompting, made a few minor changes to more accurately portray the gay marriage question of 2008, to reflect settled history rather than my speculations of 2007. This part of the play is now firmly in the past as gay marriage is the law of the land. I hope Now or Later's status as a kind of "history play" allows us to see remaining questions of difference — which seem to proliferate even as some melt away — more deeply. For me, the foundation of the play has always been the psychological and existential traumas that get projected into the ideas we hold and the ways we receive others' ideas. Those will always be with us, and our survival depends on finding ways to think about, contain, and transform them.
[/tab]
[/tab]
[tab title="Cast"]
(In Alphabetical Order)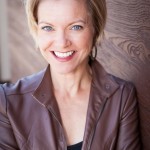 Lisel Gorell-Getz* (Jessica) Previously at Diversionary: Bluebonnet Court (Co-Production with MOXIE Theatre), Valhalla, Wrinkles, Cloud 9, Psycho Beach Party (Diversionary Associate Artist). Elsewhere: Detroit, Exit Interview, Tortilla Curtain, In the Next Room: or, the Vibrator Play, Intimate Apparel (San Diego Rep);  Enron, Skinless, Counterweight, Dead Man's Cell Phone, The Crucible (MOXIE Theatre);  9 Parts of Desire (Mo'olelo);  Don't Dress for Dinner (NCRT); Biedermann and the Firebugs (Cygnet);  Current Nobody (La Jolla Playhouse); Macbeth, Valparaiso (Sledgehammer); Twelfth Night (New Village Arts). Lisel trained at Ithaca College and the British American Drama Academy.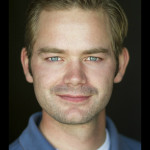 Joshua Jones (Matt) is excited to be making his Diversionary Theatre debut in Now or Later.  Elsewhere: Car Plays: Interchange (Moving Arts/LA Jolla Playhouse); The Heir Apparent, Postmortem, An Inspector Calls, a feminine ending, Almost Main, On Air, Green Flash at Sunset (Scripps Ranch Theatre); Calendar Girls, Tribute (Sullivan Players); Much Ado About Nothing (New Village Arts); Beginner's Heaven (New Village Arts/Playwrights Project.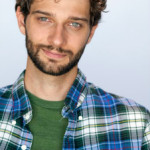 J. Tyler Jones (John) is ecstatic to be back in San Diego for Now or Later. Previously at Diversionary: Baby with the Bathwater. Other local credits include: Henry V (New Fortune); Mud Blue Sky (Moxie); Accomplice: San Diego (La Jolla Playhouse); Macbeth (Intrepid); Punk Rock (ION). Tyler is a proud graduate of the Florida State University School of Theatre. He is currently based in Los Angeles.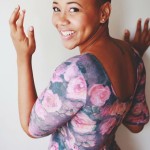 Whitney Brianna Thomas (Tracy) is blessed to be premiering at Diversionary Theatre in Now or Later.  Elsewhere: The Motherf*cker with the Hat (Cygnet Theatre); Phaedra's Love (Do It Live! Productions); The Oddman Family Christwanzakauh Spectacular (Guerrilla Rep). Whitney is represented by Dee Dee Escobedo at JE Talent in San Francisco. www.jetalent.com
Matt Thompson (Marc): Local Theatre: The Grift (La Jolla Playhouse); Spring Awakening (Cygnet Theatre); Dead Man's Cell Phone (Moxie Theatre); Much Ado About Nothing (Intrepid Shakespeare); The Odd Couple, THIS, Don't Dress for Dinner, Over the Tavern, Dracula, Leading Ladies, A Thousand Clowns, The Comedy of Errors, Julius Casear (North Coast Rep); Henry V (New Fortune Theatre); West Side Story, Cold Comfort Farm (Lamb's Players); Shear Madness (The Theatre in Old Town); The Tempest (Kingsmen Shakespeare); Moonlight and Magnolias (Sierra Rep); Rapanzal (Falcon Theatre). Television:  C.S.I, Veronica Mars, Fashion House, Cover Me, Dharma and Greg, Frasier, Watch Over Me, Eighteen Wheels of Justice, The Invisible Man, and Baywatch.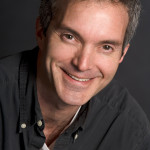 Eddie Yaroch (John, Sr.) appeared once on this stage in an independent production of Side Man many moons ago, so this marks his true debut at Diversionary.  Elsewhere:  The (curious case of the) Watson Intelligence, Enron (Craig Noel Award) (Moxie);  Car Plays (La Jolla Playhouse); The Miss Firecracker Contest, Circle Mirror Transformation, One Flew Over The Cuckoo's Nest, The Seven-Year-Itch, Picasso At The Lapin Agile, Golden Boy (New Village Arts); Our Town (Cygnet);
Hamlet, Midsummer – The Musical, Richard II, King John, Macbeth (Intrepid).
*Actor appears courtesy of Actor's Equity Association
[/tab][/tab]
[tab title="Creative Team"]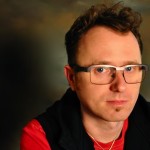 Matt Morrow, Executive Artistic Director 
Prior to joining Diversionary Theatre, Matt was the Associate Artistic Director of City Theatre Company, a LORT theatre in Pittsburgh dedicated to producing work written in the past five years. With City he directed the Regional Premiere of Jessica Dickey's Charles Ives Take Me Home, the World Premiere of Tami Dixon's South Side Stories (Pittsburgh Post Gazette & Tribune Review's Top Ten of 2012; "…directed to crystalline point by Morrow." -City Paper), Kim Rosenstock's Tigers Be Still ("Morrow has struck a balance between the jokey and the serious sides of "Tigers Be Still" so that Ms. Rosenstock's simple message comes through clearly and without preaching." -The Pittsburgh Post Gazette); and workshops of the new musical The Shadow Sparrow by Anton Dudley, Keith Gordon and Charlie Sohne, and Don't You F*cking Say A Word by Andy Bragen for City's Momentum Festival of New Works.
He has developed new work with The Sundance Theatre Institute, The Banff Centre, American Conservatory Theater, Lincoln Center, PlayPenn, and Page 73 Productions in residence at the Yale School of Drama. His work as a director has been seen in NYC at Amas, Playwrights Horizons, Urban Stages, EST, HERE, Dixon Place, Cherry Lane, The York, The Tank, NYC Int'l Fringe, Midtown Int'l Festival, among others. Favorite credits include: SCarrie! The Musical (Bricolage Productions), Only Children (Lincoln Center), the first NYC revivals of The Falsetto Trilogy, The Most Fabulous Story Ever Told, john and jen, and Lisa Kron's 2.5 Minute Ride ("an affecting revival" -The New Yorker, "an exhilarating ride" -The New York Sun). His production of Jennifer Haley's Neighborhood 3: Requisition of Doom with Bricolage Production Company was cited as "breathtaking" by City Paper and in the Top Ten of 2010 by The Pittsburgh Tribune Review.
Matt is currently developing Jennifer Haley's THEY CALL HER FROGGY with A.C.T. in San Francisco and C.T.G. in Los Angeles. He served as The John Wells Professor of Directing at Carnegie Mellon University's School of Drama (Graduate & Undergraduate Directing programs), and is a member of the Lincoln Center Director's Lab. He holds a BFA in Directing from Carnegie Mellon University. www.mattmmorrow.com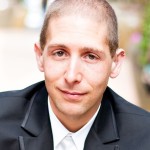 Sean Fanning (Scenic Design) is a Southern California-based scenic designer with a career spanning over 40 productions on local stages. Previously for Diversionary: Birds of a Feather, Pippin, and Harmony, Kansas.  Elsewhere: Full Gallop, the Globe for All tour ofAll's Well That Ends Well, A Doll's House, Kingdom, and Plaid Tidings (The Old Globe); My Manana Comes (Marin Theatre Company); The Oldest Boy, Everybody's Talkin': The Music of Harry Nilsson, Honky (Craig Noel Award nomination) In the Heights, and Walter Cronkite is Dead (San Diego Repertory Theatre); Hay Fever, The Vortex, Dogfight, The Whale, Sons of the Prophet, Pageant, Maple and Vine, The Importance of Being Earnest, Travesties, and Shakespeare's R&J (Cygnet Theatre Company); South Pacific, Jane Austen's Emma, and Little Shop of Horrors (Summer Repertory Theatre); and The Imrov at Harrah's and Menopause the Musical(Harrah's Las Vegas). Mr. Fanning holds an M.F.A. in Scenic Design from San Diego State University. See more of his work at www.seanfanningdesigns.com.
Shirley Pierson (Costume Design) is delighted to return to Diversionary Theatre with Nor Or Later.  Previous work with Diversionary includes: Harmony Kansas, Pippin, Next Fall, When Last We Flew, The Further Adventures of Hedda Gabbler and Marry Me A Little.  Shirley is a San Diego based award winning costume designer..  Amongst her show credits in San Diego County are – The Old Globe: Ken Ludwig's Baskerville, Rich Girl, Cygnet Theatre: Parade (Craig Noel Outstanding Costume Design Winner), Spring Awakening, The Importance of Being Earnest (Craig Noel Outstanding Costume Design Nominee), Assassins, Glass Menagerie, Little Shop of Horrors, Cabaret, Sweeney Todd, Private Lives, History Boys.  She is a faculty member of the Performing Arts Department at Palomar College and received her MFA in Theatrical Design from San Diego State University.   You may view her work at: shirleypiersondesigns.com.
Curtis Mueller (Lighting Designer) returns to Diversionary having designed A Civil War Christmas, Amazons and Their Men, Man Clan and A New Brain. Select local credits include: End of The Rainbow, Quality of Life, The 25th Annual Putnam County Spelling Bee, I Hate Hamlet, All My Sons, and Macbeth (Intrepid Shakespeare Company); The 1940s Radio Hour and Seascape (New Village Arts); Next to Normal, Spring Awakening, The John Mayer Project (Cabaret at the Merc Summer Series). Curtis has also worked extensively with Coronado School of The Arts, CYT San Diego, and CAST Productions. Curtis holds a BFA in Lighting Design from California Institute of The Arts.
Blair Nelson (Sound Designer) Credits at Diversionary Theatre include: A Civil War Christmas, Bright Half Life, A New Brain, The Divine Sister, When Last We Flew, Dooley, and The New Century. Blair completed a Master of Fine Arts in Sound Design from the University of California, San Diego, Department of Theatre and Dance in 2012 and received a Bachelor of Music in Theory/Composition from Concordia College, Moorhead, Minnesota in 2007. His new music collaborations have been curated, composed, and performed at the University of California San Diego, Calit2, California State University San Marcos, Canvas Gallery San Diego, San Diego State University, SD Space 4 Art, and the Roy and Edna Disney CalArts Theater Los Angeles.
Bonnie Durben (Property Master) She-Rantulas, Baby With The Bathwater, A New Brain and Amazons and Their Men. Mira Costa Theatre; Seven, Vanya and Sonia and Masha and Spike, Urinetown.  Moonlight Theatre Productions; Music Man, Shrek, All Shook Up and Big Fish.
Member of the Society of Property Artisans and Managers
---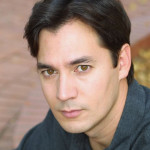 George Yé (Fight Director)  Two Gentleman of Verona, Twelfth Night, Time and the Conways, Double Indemnity; Rosencrantz and Guildenstern are Dead, Midsummer night's Dream, 2013 Shakespeare Festival, Allegiance the musical, August: Osage County, God of Carnage, The Whipping Man, Dancing in the Dark, (The Old Globe); La Jolla Playhouse: Up Here, The Ether Dome, Kingdom City, Peter and the Star Catchers, Blood and Gifts, Hands on a Hard Body, A Dram of Drummhicit, Other favorites include: Oedipus El Rey, Claybourne Park; (San Diego Rep); True West, Fool for Love, Mutha !#@$ with a Hat, Shakespeare's R&J, Communicating Doors, Bug, (Cygnet Theatre) Feature: The King's Guard with Ron Pearlman and Eric Roberts.  George is head of performance training at San Diego Mesa College, MFA, SAFD, AEA.
[/tab]
[tab title="Reviews"]
"It's brilliance lies in the way Shinn marries ideological debate to psychological complexity, shedding light, laser-bright and precise, on the way in which political discourse informs and shapes individual experience. Urgent and unmissable."
–Times of London
"Now or Later delivers a cumulative emotional punch that ultimately matches its thematic audacity. …the climactic father-son showdown brings to the fore Shinn's enviable hallmark ability: to dramatize via what is carefully left unsaid."
–Variety
"A complex father-son relationship lies at the heart of Shinn's nuanced and thought-provoking drama about freedom of speech, the West's relationship with the Muslim world, the challenges to gay rights, presidential politics, the contradictions of liberalism, and the perils of fundamentalism, whatever the religion."
–Boston Globe
[/tab]
[tab title="Special Events"]

[/tab]
[tab title="Photos – The First Rehearsal"]
[/tab]
[tab title="Photos – Publicity"]
[Best_Wordpress_Gallery id="9″ gal_title="Now Or Later – Publicity Photos"]
Photos by www.simpatika.com
[/tab]
[/tab]
[tab title="Photos – Press"]
[Best_Wordpress_Gallery id="8″ gal_title="NOW OR LATER : Press Selections"]
[/tab]
[tab title="Video"]

[/tab]
[/tabs]