Press Release: Diversionary Announces 2017/2018 Season
2017-2018 Season

WHO: Diversionary Theatre, the Nation's 3rd Oldest LGBT Theatre.

WHAT: Season 32, a revolutionary gut-punch of new, diverse and dynamic work.

WHEN: September 14th, 2017- July 1st, 2018.

WHERE: Diversionary Theatre Mainstage at 4545 Park Boulevard, San Diego, CA 92123.

TICKETS:  Are available at www.diversionary.org or by calling 619-220-0097. Packages for the entire season start at just $65. Single tickets range from $15-$55. Discounts are available for groups, seniors, students, educators and military.
April 27th, 2017
San Diego, CA.
For immediate release:
Diversionary has issued a promise for its 32nd Season: this year will pack a revolutionary gut-punch of new, diverse and dynamic work that powerfully speaks to our current political and social situation.
Season 32 begins in September and features four West Coast Premiere plays and one World Premiere Musical. These poignant choices will incite the conversation of what it means to be an LGBT American, and the evolving, sometimes illusive nature of this identity.
Executive Artistic Director Matt M. Morrow will ring in his third full season of programming this year, and is also slated to direct two of the pieces. Says Morrow of the selection process,
"Season 32 is courageous. It is informative. And more than anything, it is relevant. While these shows are resonant politically, they are also profoundly accessible, character-driven stories everyone can relate to. In our current political climate, art as a weapon is needed now more than ever."
Tickets are available at www.diversionary.org/Season32
Press Inquiries should be directed to Cara Hanhurst, Connectivity Manager at Press@diversionary.org or at 619-220-6830×105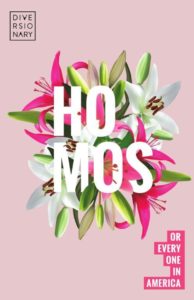 West Coast Premiere
Homos, Or Everyone In America
By Jordan Seavey
Directed by Matt M. Morrow
September 14-October 15, 2017 // Opening September 23
As the pendulum of progress continues to swing, a Brooklyn couple attempts to navigate the complexities of contemporary gay life together. Hopscotching back and forth over the timeline of their relationship, a sensual, hilarious and compelling story of their bond emerges. This brave, cutting-edge new play confronts the lingering dangers and interconnected values of our nation, and that the way to our future may be found through our past.
West Coast Premiere
The Moors
By Jen Silverman
Directed by Lisa Berger

November 9-December 10, 2017 // Opening November 18
Among the bleakest of moors, two spinster sisters dwell in their aggressively gloomy mansion with their brother, their mastiff and their maid-in-waiting. When a governess arrives, her presence threatens to unleash lethal secrets and raging desires in a home held together by lies and etiquette. A radical riff on 19th century romantic novels and the sisters who conceived them, The Moors is a riotous and wild comedy pulsating with vivid, macabre glee that has more in common with the present than the period.
The Moors is the recipient of a 2015 Edgerton Foundation New American Plays Award.
"[Silverman's] inspired new play rolls out like the stuff of dreams, with telling passages heightened by surrealistic flights of fancy. Ms. Silverman's play is satire, but only to a degree: She is after the more resonant stuff of dreams here. Like a good dream, it can give you stuff to chew over at breakfast." –The New York Times' Critic's Pick

Cardboard Piano
By Hansol Jung
Directed by Jacole Kitchen
 
January 25-February 25, 2018 // Opening February 3
While abroad, Chris, the spirited daughter of an American missionary, falls head-over-heels in love with a local teenage girl in Northern Uganda. Late at night on the eve of the millennium, they secretly meet in a church to exchange vows and plot their escape. But when the civil war outside invades their fragile union, the course of Chris' life is changed forever. Confronting the religious and cultural roots of intolerance, this modern day parable explores America's relationship with Africa, and the human capacity for forgiveness.
"The action is grounded in the personal but is looking hard at current events in Uganda. It's a delicate balance, and Jung walks the tightrope with skill and grace. The characters are well drawn and meaty, and their interpersonal conflict is engaging. Jung leaves herself plenty of room for questions and accusations that reach far beyond the borders of Uganda."
– Louisville Insider
West Coast Premiere
The Happiest Place on Earth
By Philip Dawkins
Directed by Jonathan L. Green
March 15-April 15, 2018 // Opening March 24
Once upon a time in 1955, a magical kingdom was built on the founding principles of dreams, American idealism, and our wildest hopes. Eight years later, a quintessential American family reeling from the loss of their King embarks on a quest for restoration and deliverance in this kingdom. Flash forward 50 years and their expedition is brought to dazzling life in an effort to understand one's place in family, the American way, and whether happiness is truly a place where dreams come true.
"Dawkins cagily conjures a fascinating portrait of himself, and of America, with all its unsettling mix of dark denial and sweet nostalgia. And he does so with a winning sense of childlike innocence and the wistfully knowing, if not entirely jaded edge of an adult." – Chicago SunTimes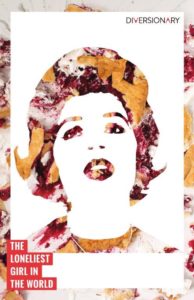 World Premiere Musical
The Loneliest Girl in the World
Book & Lyrics by Gordon Leary
Music by Julia Meinwald
Directed by Matt M. Morrow

May 24-June 24, 2018 // Opening June 2

After the lauded World Premiere of The Boy Who Danced On Air, Diversionary is proud to produce the World Premiere of another groundbreaking new musical.
Following the life and evolution of Anita Bryant and her biggest fan, Tommy, The Loneliest Girl in the World magically charts the emergence of the gay rights movement on urgently intimate terms. By turns delightful and provocative, this inspiring new musical is a reminder of a battle yet won, the purpose of pie, and the power of an individual voice.
The Loneliest Girl in the World was featured in the National Alliance for Musical Theatre's Festival of New Musicals Fall 2016.  Leary and Meinwald's musicals have been seen at Ars Nova, The Director's Company, Joe's Pub, Lincoln Center Directors Lab, Prospect Theater Company, Weston Playhouse, Williamstown Theatre Festival, and the York Theatre Company. Leary is the recipient of the 2009 Richard Rodgers Award.   ##