Sextet
[tabs]
[tab title="Show Info"]
September 30, October 1-4
World Premiere!
Sextet
An exploration of gay male desire…set to music!  What do Walt Whitman, the rapture, and a gay bath house all have in common? Sextet sheds light on various aspects of gay desire: for community, for power, for acceptance, for family, for sex and for love. Reveles is The Geisel Director of Education and Outreach for the San Diego Opera. Stokes recently directed Romeo and Juliet for the San Diego Opera.
Production Sponsor: Underwritten in part by The James Irvine Foundation.
Performances: Preview, Thursday 7:30pm (all tickets $24), Opening Friday 8pm, Sunday 2pm, Monday 7:30pm.  Tickets: Premium reserved seating-$39; general admission-$29.
[/tab]
[tab title="Cast"]
Not pictured: David McBean
[/tab][/tab]
[tab title="Creative Team"]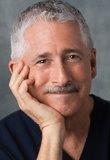 Music & Libretto by Nicolas Reveles. Reveles is The Geisel Director of Education and Outreach for the San Diego Opera.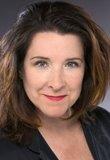 Director, Cynthia Stokes, recently directed Romeo and Juliet for the San Diego Opera.
[/tab]
[/tab]
[/tab]
[tab title="Press Photos"]
[/tab]
[/tab]
[tab title="Press Release"]
For Immediate Release – September 8, 2010
Diversionary Theatre presents world premiere of new gay opera "Sextet"
What do Walt Whitman, the rapture, and a gay bath house all have in common?  Those are among the unusual subjects explored in the new gay opera Sextet, with music and libretto by San Diego composer Nicolas Reveles.  Sextet sheds light on various aspects of gay desire: for community, for power, for acceptance, for family, for sex and for love.  Diversionary Theatre will produce the world premiere of this new gay opera as part of its Queer Theatre-Taking Center Stage program, underwritten in part by The James Irvine Foundation.  Sextet will be presented for only four performances between September 30-October 4.
Nicolas Reveles is The Geisel Director of Education and Outreach for the San Diego Opera.  The premiere will be directed by Cynthia Stokes, who recently directed Romeo et Juliette for the San Diego Opera.  The cast of six features Abdiel Gonzalez, Noah Longton, David McBean, Will Earl Spanheimer, Matthew Starkey and Enrique Toral.  The creative team is: Choreographer – Peter G. Kalivas; Design team – Robin Roberts (set), Corey Johnston (costumes), Ashley Jenks (lighting), David Medina (properties); Stage Manager – Diego San Miguel.
Diversionary presented a workshop of Sextet in the fall of 2009.  Through its Queer Theatre program, Diversionary has commissioned and premiered the family-friendly musical The Daddy Machine, the Harvey Milk tribute play, Dear Harvey, and an annual program of dance through Dance/Theatre.  Diversionary Executive & Artistic Director Dan Kirsch: "We feel compelled to create new work that tells lesbian, gay, bisexual and transgender stories of, by and for our community.  We are grateful for the opportunity to collaborate with local artists and present these stories through performing arts mediums to our audience.  Our special thanks to The James Irvine Foundation for providing grants that encourage, commission and premiere this new work."
In his composer notes, Reveles reveals how Sextet was created. "Sextet is a queer opera in six scenes.  It is nearly completely sung throughout in a style that I would call "American eclectic".  My influences are many: Aaron Copland, Ned Rorem, Benjamin Britten, church music, jazz…but I spend a lot of time trying to chase all of the composers out of the room while I'm working.  They nag.
"Sextet came to me in a dream.  After deciding that I wanted to write a chamber opera for a small space, I was awakened at three in the morning with the scenarios of four of the six works pretty much complete.  The dialogue came easily.  The music, however, took three or four years of percolating, writing in fits and starts, waiting for the right forms and structures to match these six unrelated episodes – unrelated in the narrative sense.  Thematically, they are explorations of gay male desire…desire for power ("Dinner Party"), for sex ("Vulcan"), for belonging ("Ugly Duckling"), for intimacy ("Walt's Boy"), and for stability ("Quartet" and "Cruise", two sides of the same coin).  They all reflect things that have been special or unique in my own life, a search for the real Jesus and spirituality, a love for fairy tales, for the horror genre and grand guignol, a deep respect for Walt Whitman, who I believe was not only our greatest poet but our greatest gay poet, and for those little domestic tragedies and tender moments that brush by us every day."
Composer, pianist and lecturer Nicolas Reveles has produced theatre scores for The Old Globe Theatre, North Coast Repertory Theatre and Arizona Repertory Theatre.  Sextet is his third opera, with The Sleeping Beauty and Rumpelstiltskin having been written in collaboration with librettist J. Sherwood Montgomery for the San Diego Opera Ensemble.  In February 2009 Rumpelstiltskin was produced by Lyric Opera San Diego.  Reveles holds a Master of Arts in Choral Conducting from the University of Redlands and a Doctor of Musical Arts in Piano Performance from the Manhattan School of Music.  Since 1998 he has been the Geisel Director of Education and Outreach for San Diego Opera leading one of the largest outreach programs of its kind in the country.  He is the host of UCSD TV's OperaTalk with Nick Reveles.
Stage Director Cynthia Stokes directed Romeo et Juliette and Cosi fan tutte (student touring production) for San Diego Opera and Madama Butterfly for Opera Company of Philadelphia, among others.  She co-wrote Murder at the Opera with composer Edward Barnes which she directed for Los Angeles Opera.  As a theatre director, some credits include: Urinetown, Waiting for Lefty, The Caucasian Chalk Circle, Diary of a Scoundrel, A Midsummer Night's Dream.  Ms. Stokes started La Jolla Playhouse's Summer Conservatory (now is its 15th year) and San Diego Opera's Summer Opera Institute.  She has taught acting and directing at The UCSD's Department of Theatre and Dance where she received her M.F.A. in Directing.
Diversionary Theatre was started in 1986 and is celebrating their 25th Anniversary Year during the 2010-2011 season.  The mission of the theatre is to produce plays with gay, lesbian, bisexual and transgender themes that portray characters in their complexity and diversity both historically and contemporarily.  Diversionary's Queer Theatre – Taking Center Stage play development program honors the ideas, the energy and commitment people have made to tell LGBT stories.
Sextet  previews Thursday , September 30 at 7:30pm; opens on Friday, October 1 at 8:00pm; and has additional performances on Sunday, October 3 at 2:00pm and Monday, October 4 at 7:30pm.  Thursday preview tickets are $24.  Friday, Sunday and Monday performances are: $39 Premium Seating; $29 general admission (with discounts available for students, seniors [60+], military and groups).  For information, call the box office at 619.220.0097 or log on to www.diversionary.org.
– END –
Financial support for Diversionary Theatre is provided in part by the City of San Diego Commission for Arts and Culture.
[/tab][/tab]
[tab title="Resource Links"]
North County Times
Posted: Friday, September 24, 2010 9:06 am
OCEANSIDE NATIVE PREMIERES GAY OPERA IN SAN DIEGO
By PAM KRAGEN
SAN DIEGO —- Over the past few years, local opera fans may have seen Oceanside native Nicolas Reveles' family-friendly operas "Sleeping Beauty" and "Rumpelstiltskin," but the composer always dreamed of writing an opera for grown-ups. His dream comes true Friday with the world premiere of "Sextet" at Diversionary Theatre.
"Sextet," which Reveles has subtitled "A Queer Opera in Six Scenes," is an operatic exploration of gay male desire, which he says includes desire not only for sex, but also power, community, spirituality, intimacy and stability. Directed by Cynthia Stokes, "Sextet" will play just four performances next weekend.
Reveles, a concert pianist who has toured with Mikhail Baryshnikov and has served as education and outreach director for San Diego Opera since 1998, said he's been working on "Sextet" for four years. He said the inspiration for the intimate chamber opera was both the homoerotic poetry of Walt Whitman ("Whitman was not only our finest American poet but also our finest American gay poet") and his own experiences as a gay man.
The result is a 90-minute, two-act opera for six male performers (two tenors, two baritones, one bass and a singing actor) in a musical style that Reveles calls "American eclectic." The six performers will play a combined 15 characters in six unrelated scenes, with accompaniment by a pianist, violinist and cellist.
The first piece, "Walt's Boy," is based on the poems Whitman wrote about the Union soldiers he cared for as a male nurse during the Civil War. It imagines a scene of Whitman waking up with his lover, bathing and dressing his wounds and sending him off to battle.
"It didn't really hit me until Tuesday, when Congress voted down the repeal of 'Don't Ask, Don't Tell,' about how long gay people have been fighting this battle for recognition," Reveles said. "From Walt Whitman to the sergeant or grunt who's out in Afghanistan today, we've been having this conversation for 200 years, but we didn't realize it."
"The Dinner Party" comically touches on spirituality and community, asking what would happen if a gay family (a group of gay men who gather for special occasions) were having Thanksgiving dinner —- and Jesus showed up and announced the Rapture.
"My theology and feeling about Jesus is that he'd be perfectly comfortable, but he'd have a challenge on his hands," said Reveles, who once served as a Catholic priest.
Reveles' childhood adoration for horror movies inspired the scene "Vulcan," a Grand Guignol set in a gay bathhouse to which he has given a surprise "Hitchcockian" ending.
"Ugly Duckling" uses Hans Christian Andersen's fairy tale about the outcast baby swan as a metaphor for gay acceptance. "It's about the sense of never feeling like we belong. We're left out and not really a part of society. We feel odd and we're the last ones picked," he said.
"Quartet" is a time-traveling story about a longtime couple breaking up, and the audience simultaneously sees them as they meet 15 years earlier. "Things said between this couple when they met resonate with things they say when they call it quits."
The opera concludes with "Cruise," a scene about a gay couple packing for a cruise to celebrate their 20th anniversary and reflecting on their years together.
"I think it makes a beautiful autumnal, hopeful and wistful ending for the entire evening, especially with the national conversation under way about gay marriage."
Reveles said he hopes this weekend's run is the first of many for "Sextet." He'd like to see it produced at gay theaters and small opera companies nationwide. Despite its subject matter, "Sextet" isn't intended only for a gay audience, he said.
"The musical is accessible, and I've tried to keep the language very colloquial so nobody would have a problem understanding it," he said. "And the subject matter is approachable for the straight and gay audience."
[/tab]
[tab title="Reviews"]
San Diego Union-Tribune online at SignOnSanDiego.com
Nicholas Reveles premieres new opera, 'Sextet'
By James Chute
Thursday, September 30, 2010 at 11:40 p.m.
That's why they call it a preview.
At the end of Thursday's first performance of "Sextet," Nicolas Reveles' new chamber opera at Diversionary Theatre, Will Earl Spanheimer and David McBean bask in the knowledge that even after 20 years, they still love each other. And as the music reached its final cadence, a single bubble floated down from the top of the stage.
Chances are good that Reveles, director Cynthia Stokes and scenic designer Robin Sanford Roberts wanted more than one bubble, But that was about the only thing that went amiss in a strong, committed performance by an exceptional cast and a first-rated creative team of Reveles' always appealing, often inspiring work.
It may bit of a stretch to call these six scenes from gay life an opera. In the work's overt lack of drama, it's more like a gay oratorio or a gay song cycle.
No matter. Call it whatever you want, Reveles' opening scene in particular, "Dinner Party," is a tour de force. The music, which Reveles calls "American eclectic" is described by one of his characters as sounding like Aretha swallowing Norah Jones, but it just as often sounds like Richard Rodgers channeling Ralph Vaughan Williams or George Gershwin assimilating the Episcopal 1940 Hymnal.
Musically and dramatically there's one surprise after another in "Dinner Party," especially when Jesus (a compelling Abdiel Gonzalez) interrupts five friends' Thanksgiving dinner and announces that it's up to the gays to save humanity. And it's the only scene where the entire cast – Matthew Starkey, David McBean, Enrique Toral, Will Earl Spanheimer, Noah Longton and Gonzalez – is on stage singing together.
"The Vulcan" (apparently named after a bathhouse in San Diego) is essentially a duet between Starkey and Gonzalez and "The Ugly Duckling" is a solo (backed by the rest of the cast moving behind the curtain to choreography by Peter G. Kalivas) by an affecting Toral in a gay retelling of the famous fairy tale.
So far so good; but three scenes that form the opera's second half are more static, even anticlimactic.
"Walt's Boy" is a setting of Walt Whitman poems convincingly sung by Spanheimer to a boy played by a vulnerable Starkey. "Quartet: Before and After" shows a couple simultaneously in the present (splitting up) and in the past (getting together) to music so rhythmic, overtly pop-oriented and predictable that it almost seemed out of place. "The Cruise" has Spanheimer and McBean staying together, and blessed by that single bubble.
Reveles provided definitive musical direction and accompaniment on the piano, joined by cellist Cliff Thrasher and violin and violist Lee Wolfe. They made it seem as if there was a smaller orchestra on stage. Stokes' inspired direction was both imaginative and left little to the imagination.
She found the drama in the smallest moments, and ultimately that's what "Sextet" is all about.
——————————————————————-
ConcertoNet.com
The Classical Music Network
By Christie Grimstad
Posted October 6, 2010
Today's Gay Male
This year marks the 25th anniversary of Diversionary Theatre, located in the small community of University Heights, just a few miles from downtown San Diego. Diversionary Theatre was created to stage productions centering on gay, lesbian and transgender themes. Since its inception, the theatre has welcomed over 100 productions and is the nation's third oldest gay, lesbian, bisexual and transgender (GLBT) theatre in the country.
The 2010-2011 season at Diversionary Theatre has added three special events to the season's listing of works, one of them being the World Premiere of Sextet. A man of insightful musical artistry, Nicolas Reveles has already composed two operas with a focus on fairy tales as their foundation: The Sleeping Beauty and Rumpelstiltskin. His third, Sextet, however, is the first opera to explore the world of human desires: a series of six vignettes that tackle relevant issues affecting today's gay man including spirituality, sex, acceptance, intimacy, power and stability.
Respectively, Robin Sanford Roberts' and David Medina's set and properties design are both simple and complex. While the sole backdrop wall has a mixture of textures, patterns and props all in white, it's versatile and innovative. Complimenting the color theme is Corey Johnston in the costume department who dresses all actors in attire bearing shades of browns and beiges with exception of David McBean's wildly outrageous colorful kaftan which he dons during the last scene involving stability in a relationship.
Most stories are told in a light and comical manner, yet despite the hilarity, there's a more serious meaning and lesson to be learned. While composer Nicolas Reveles appears in the wings playing piano and conducting the other two stringed instruments, his reflections of life take center stage. Mr. Reveles terms his music as "American eclectic", that is an amalgam of different composers and musical styles including Ned Rorem, Benjamin Britten, Aaron Copland, church music, blues and jazz. The resulting score is perky and flashy with a reflective and cerebral scope; the music supports the stage efforts in appropriate fashion.
Sextet also includes a talented troupe of six actors and singers who provide a visceral perspective. The dashing and handsome Abdiel Gonzalez with his radiant and captivating baritone voice has an equally impressive resume of operatic accomplishments. Noah Longton is a cute young man bearing the great gift of acting which provides a humorous touch to many of the opera's situations. One of the most expressive and entertaining of the group is that of David McBean with his exuberant gesticulations and sprightly hued voice. Having appeared in last year's Don Quichotte, presented by San Diego Opera in a superb Ian Campbell production, is Will Earl Spanheimer. His rugged good looks and virility make him a welcome addition to the cast, especially when he takes on the role as Walt Whitman in an emotional and electrically charged episode featuring the youthful and arousing Matthew Starkey in the role of the boy. Based on the Hans Christian Anderson fairy tale, The Ugly Duckling, Enrique Torál acts as the narrator of this timeless story, adding a flair of effervescence and comical touch that is sure to please everyone.
Nicolas Reveles has worked closely with San Diego Opera since 1998, successfully creating and developing one of the largest outreach programs of its kind in The United States. As an adjunct to upcoming operatic performances, he's also host of Opera Talk!, an insightful interpretation of composers' classical works that makes learning about opera sheer pleasure. In tandem to these current responsibilities, it is a welcome sign to have Mr. Reveles' creative energies emerging amongst this sub genre that will continue to be appreciated and admired in the years to come.
—————————————————————-
Sandiego.com
San Diego Arts
SEXTET, A New Gay Opera at Diversionary Theatre
Six scenes in search of a plot
By Kenneth Herman
Posted on Sun, Oct 3rd, 2010
Last updated Mon, Oct 4th, 2010
This weekend, San Diego's Diversionary Theatre broadened its own horizons and premiered its first opera, "Sextet: An Exploration of Gay Male Desire . . . Set to Music" by local composer Nicolas Reveles.
At the mere mention of "gay opera" I imagine anguished cries of, "Is nothing sacred?" from certain sectors of the musical world. If your experience of opera is limited to the bodice-ripping plots of verismo—a tenor and a baritone loutishly fighting over a busty soprano—then gay opera seems oxymoronic.
But wait. Verismo is only one blink of an eyelash in the grand (and not-so-grand) history of opera. And for the record, the gay side of opera has been present almost since the beginning of opera in the early 17th century. Yes—I have done my homework!
Just a few years after Claudio Monteverdi started the opera ball rolling with "Orfeo," Giacomo Castorero staged his "Pericle Effeminato" (Effeminate Pericles,1653), and Aurelio Aureli put on "Alcibiade" (1680), two operas that depicted gay life in ancient Rome.
In the early 18th century, the superstar divas were castrated males (the infamous castrati) who played gods and warriors and could outsing any female soprano in her own range. When this questionable medical practice ended, composers turned to cross-dressing as the newest fad, butching up mezzo-sopranos to appear as young, randy males.
In Mozart's celebrated "The Marriage of Figaro," for example, a mezzo-soprano impersonating a man seduces the women of the castle to make the Count Almaviva (always a husky baritone) look stupid. Even Richard Strauss at the turn of the last century kept up this tradition in his comedy "Der Rosenkavalier." Its musically sumptutous love scene featuring the three leading ladies (one in male drag) is one of the most famous in all opera.
In the early 19th century, in "Semiramide" and "Tancredi," Gioacchino Rossini cast women as generals and warriors, known as "armor roles," and their love interests were always other females in the cast.
By the time we get to the 20th century, gay opera becomes front page material. Gay composer Benjamin Britten created two well-known, overtly gay operas: "Billy Budd" and "Death in Venice," the former an all-male work in which a handsome young sailor is brought down by a villain who cannot live with his sexual attraction to the younger man. "Death in Venice" vividly sensualizes the protagonist's desperate infatuation with the athletic young Polish lad, Tadzio, which the original novella's author Thomas Mann tried to obscure in a mist of aesthetic obfuscation.
In 1995 American composer Stewart Wallace was commissioned by three major American opera companies (Houston, New York City and San Francisco) to write "Harvey Milk," a work based on the life of San Francisco's martyred gay politician of the 1970s. In June, 2010, Fort Worth Opera premiered Jorge Martin's opera "Before Night Falls," based on the life of gay Cuban writer-activist Renaldo Arenas. The opera's title is that of Arenas' best-known book and also of the bio-pic (starring Xavier Bardem) made of his life.
This gay-opera-through-the-centuries prologue brings us to Reveles' "Sextet," which boasts neither literary nor historical pedigree, although like Richard Wagner, Reveles wrote his own libretto. Reveles has six male singers inhabit six dramatically unrelated scenes that visit themes of hedonism, desire, religion, and trust.Three of the scenes hover languidly on the shoals of gay domestic life, although the arch Manhattan dinner party gets a dramatic jolt with an unexpected visit from Jesus—sung with calm authority by baritone Abdiel Gonzalez clad in predictable Sunday School pageant attire—while the Rapture takes off outside the dining room windows.
For its sheer audacity and clever surprise ending (which I will not give away), the unabashedly explicit gay bath house scene may get this opera into the record books. Prior to "Sextet," I do not believe the question "Anybody here got poppers?" has been set to recitative, and the stage "action" leaves nothing to the imagination.
"Walt's Boy," a touching setting of Walt Whitman poetry ("Calamus Poems") sung with ardor and intensity by baritone Will Earl Spanheimer, proved the most moving scene as well as Reveles' most skillful writing, although it kept calling to mind John Adams' more expansive "Wound-Dresser" (also based on Whitman's poetry) for baritone and orchestra.
Reveles' musical idiom relies on that time-honored, predictable arioso style that has served durably from Gian Carlo Menotti to Jake Heggie: essentially tonal with just a touch of dissonant complexity when dramatically appropriate. His compact orchestration of piano, violin and cello provided a wide range of color and depth, and I think I heard a nascent piano trio in the accompaniment to the third scene, "The Ugly Duckling." Kudos to cellist Cliff Thrasher and violinist/violist Lee Wolfe for bravura playing throughout the work. The composer presided ably at the piano.
Tenor Enrique Toral's extended soliloquy in "The Ugly Duckling" demonstrated a vibrant instrument and telling sense of declamation. David McBean's deft domestic personae, alternately coy or shrill, punched up the sagging dialogue in various scenes, although his vocal approach suggested more popular ballad than operatic aria.
Matthew Starkey and Noah Longton brought more dramatic than vocal weight to the cast, a comely assemblage that might have been chosen by the French artists Pierre et Gilles for one of their erotic tableaux. Cynthia Stokes' efficient direction made the best possible use of the compact Diversionary stage. If Peter G. Kalivas' elaborate choreography of the "Ugly Ducking" scene had not been obscured by such a heavy scrim, it could have been much more engaging.
In apparent tribute to the late Louise Nevelson, Robin Sanford Roberts' monochromatic, floor-to-ceiling, ivory wall installation, a clever assemblage of chairs, windows, and empty picture frames, provided an eye-pleasing backdrop to each scene. Corey Johnston's minimal costumes—and they could not have been more minimal in the towels-only bath house scene—served the action nicely. McBean's multi-hued print frock in the final scene would have made the Biblical Joseph's coat-of-many-colors seem nondescript by comparison.
——————————————————————
SDTheatreScene.com
Curtain Calls
Week ending October 7, 2010
by Charlene Baldridge
Nicolas Reveles' operatic Sextet
THE SHOW: September 30-October 4, Diversionary Theatre presented the world premiere of Nicolas Reveles' (lyrics and music) Sextet, an Exploration of Gay Male Desire…Set to Music. Cynthia Stokes directed.
THE STORY: There are six stories in what the composer calls "a queer opera…for six singing actors, nearly completely sung throughout in a style that I would call 'American eclectic.'" Of varying lengths, content and make up, the parts are, in order, Dinner Party, The Vulcan, The Ugly Duckling, Walt's Boy (with text from Walt Whitman's Calamus Poems), Quartet: Before and After, and The Cruise.
Some PERFORMERS are known from appearances with La Jolla Symphony and Chorus (LJS&C), Lyric at the Birch, and San Diego Opera. Others have been seen on additional local stages, but were new to me. The singers are baritone Abdiel Gonzalez, extraordinary in last June's War Requiem with LJS&C; young singer/actor Noah Longton; wondrously expressive comic, singer and actor David McBean; impressive bass-baritone Will Earl Spanheimer, who was a young artist in residence at San Diego Opera 2008-09; handsome, new-to-me tenor Matthew Starkey; and tenor Enrique Torál, who created the title role in Reveles' Rumpelstiltskin at Lyric in 2009.
THE PRODUCTION indeed is mainly a collage of American musical styles with a few older operatic styles humorously referenced in Torál's baroque ornamentation in The Ugly Duckling, timely indeed in an era where folks talk of destroying fertilized ova in order to deselect those that may produce a homosexual fetus. Mama Duck is surprised at her ungainly offspring, whose rejection story is seriously sung in an extended text while the company, choreographed by Peter J. Kalivas, make like swans on chairs behind a scrim. The punch line is one of the evening's funniest; in fact, Reveles' wicked sense of humor shines through even in The Vulcan, a seemingly gratuitous revelation of what goes on in the gay bath house, as Ramon (Gonzalez) explores the territory for the first time. Even though this section contains some devastatingly funny one-liners, the wandering, the partial nudity and the simulated sex go on way too long. A gay friend who attended Sextet said that he, too, found Vulcan gratuitous and suggested the section may have educational value, providing an inside look for someone not familiar with the bathhouse. I learned nothing new, having been on the receiving end of many extended descriptions of the scene. Though Michael (Starkey) tells Ramon this is not the place to find true love, one of my life's best friends and his late lover met at the Vulcan, married and spent many happy years together until separated by death.
Spanheimer and McBean portray a long-together couple in The Cruise, in which Calvin and Tripp pack for a weeklong 20th anniversary cruise, squabbling over what the Nellie Tripp can take. Calvin opines that the longevity of their relationship is in knowing how to treat the other — and evidently in sharing good things, including that cabana boy ten years earlier.
The most beautiful and touching piece musically belongs to Spanheimer in Walt's Boy, performed while Whitman bathes the tacit Boy (Starkey) in preparation for battle. The text comes from Whitman's erotically charged poems. Costume designer Corey Johnston's costumes are super throughout, but in this section the distressed period underwear is an unexpected fine detail.
The opening opus is Dinner Party, at which the entire company gathers for the first Thanksgiving dinner since their companion Ed died. The Biblical Jesus (Gonzalez) is the unexpected guest, delivering news of the End Times. Indeed, the guests gather at the window to watch "raptured" neighbors ascend to the heavens, then remark, wait a minute, those are all heterosexuals. Thus homosexuals are now in charge of fixing everything. At which point Jesus delivers a new commandment, one that every suicidal young person needs to hear.
Though my friend thought it too like musical comedy, I liked Quartet very much. Torál and Gonzales portray a couple that is breaking up, while their younger selves, sung by Starkey and McBean, are just uniting. Nice harmonies and grand acting.
Director Cynthia Stokes drew the best from all these men, capitalizing on their strengths, which are considerable. The piece was imaginatively staged upon an all-white set created by Robin Sanford Roberts. Reveles was at the piano, acting as conductor as well. His entire orchestra comprised cellist Cliff Thrasher ad violin/viola Lee Wolfe. The arrangement is splendid and most affecting and they played their hearts out to great effect.
So, what is Sextet? Musically it's a song cycle. Thematically it celebrates camaraderie, community and love. It also touches lightly upon human emotional needs and the longing for acceptance. Reveles is every bit as good a librettist as he is a composer.
NOTE: Sextet was supported in part by an Artistic Creativity grant from the James Irvine Foundation, which is "dedicated to expanding opportunity for the people of California to participate in a vibrant, successful and inclusive society."
[/tab]
[/tabs]