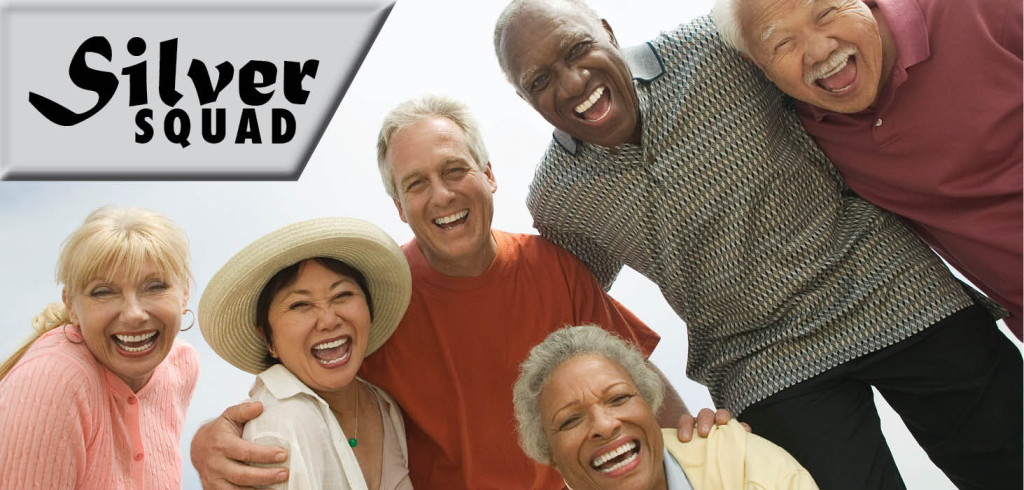 Everyone has a story to tell. Diversionary welcomes LGBTQ Senior Citizens to attend our FREE drop-in theatre performance classes in The Silver Squad. Gain confidence, make new friends, and learn about the art of theatre as we create a supportive environment to explore your creative voice, and connect with others in The Silver Squad. Our Drop-in classes are a good way to get a sample of what it is like to come study with us before committing to a longer class. We focus on two performance skills each session, that may include:  Acting, Improv, Movement, Writing, Storytelling, Music, Voice and Speech, Circus, and much more! No commitment, and they are Free! Silver Squad is a FREE drop-in acting workshop that will meet at Diversionary Theatre to explore: voice for the stage, acting, improvisation, and movement. Come nurture your inner artist and try something new in a supportive fun environment. If you have never attended we encourage you to try it, and it is more fun when you bring a friend!

May 25   2019 11AM – 1PM (Improv)
Improvisation: What happens onstage when there is no script? Improv is a great way to flex the muscles of the mind, and create all new material every time! We will play games to unlock our creative potential, and then jump into some short scenes that you will create on the spot.

June 8    2019 11AM – 1PM      (Comedy / Clown)


We will be exploring physical comedy and use elements of improv. We will unlock our imaginations, and learn some tools to bring out comedy in our acting similar to Laurel and Hardy. 


We will meet in the Black-box Theatre. 2nd Floor towards the back, elevator available. 

Diversionary Theatre
Call  Skyler at 619-220-6830 x 109 for more information.

Instructors:

Skyler Sullivan is an actor and arts educator transplanted from New York.While in NYC, he worked with The New Victory Theatre for ten years as a veteran teaching artist, where he honed his skills as a curriculum developer, and facilitator. He has also been a teacher and site director for Circus Minimus for the past 15 years and enjoyed three seasons on the faculty of the Sitka Fine Arts Camp in Sitka, AK. Other NYC teaching credits include: The Lee Strasberg Theatre & Film Institute, the Professional Performing Arts School, and on-set coaching on two P.B.S. shows: Sesame Street and The Electric Company. Skyler is thrilled to be working with Diversionary Theatre as it continues its tradition of arts education and outreach. Currently in San Diego he also teaches for The Old Globe, Fern Street Circus, and The La Jolla Playhouse. Keep an eye open to learn about upcoming classes and opportunities. Education: B.F.A. in acting Emerson College, M.F.A. in Acting Brooklyn College.
Generously supported by