SPARK 2018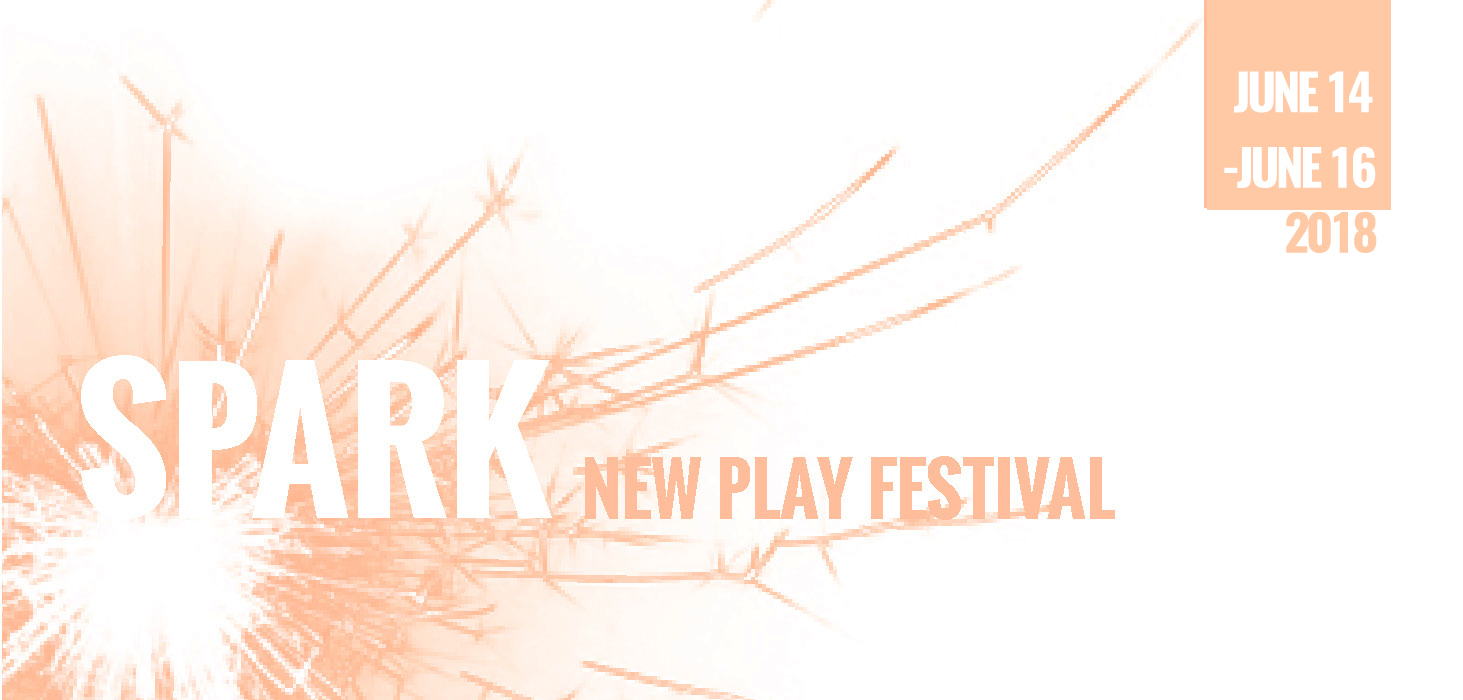 [tabs][tab title="Festival Info"]
June 14th – 16th, 2018
From June 14-16, Spark will present four one-night-only readings of fascinating contemporary works never before seen in San Diego by exceptional, energizing, and established playwrights. Diversionary's World Premiere production of The Loneliest Girl in the World is the anchor and centerpiece of Spark. A Master Class with playwright Jordan Seavey (Homos, Or Everyone In America) and a reception give you the opportunity to mingle and celebrate with actors, directors, and playwrights throughout the weekend. Creative sparks will be flying!
Spark is generously sponsored by Bill and Judy Garrett
Thursday, June 14th at 7:30pm
The Betterment Society
By Mashuq Mushtaq Deen
Directed by Mashuq Mushtaq Deen
Set on a desolate side of a godforsaken mountain, three women grapple with unforgiving prospects on the horizon and disparate visions for the future. Mashuq Mushtaq Deen, the playwright/performer of Draw the Circle, brings us adistilled vision of the rift between rural and urban communities, and how the vulnerable bear the consequences. As these women fight for survival at any cost, The Betterment Society explores the brutality of the land and the brutality of ourselves.
---
Friday, June 15th at 7:30pm
The Hour of Great Mercy
By Miranda Rose Hall
Directed by Rosina Reynolds
This poetic new play with music follows Ed, a gay Jesuit priest who leaves the Catholic church to reconcile with his estranged brother in an isolated and icy township in Alaska. As Ed confronts his tragic past and tenuous future, he unexpectedly finds love beneath the starry Alaskan sky, and support from an unlikely ally. Introducing an auspicious new voice in American theatre, The Hour of Great Mercy is a tender, insightful and compassionate story about our collective relationship to illness, family and redemption.
---
Saturday, June 16th at 11am
Master Class with Jordan Seavey
---
Saturday, June 16th at 3pm
Collective Rage: A Play in Five Bettys
By Jen Silverman
Directed by Beatrice Basso
Betty is rich. Betty is lonely. Betty's a dutiful wife, but Betty's busy working on her truck. Betty wants to talk about love, and Betty wants Betty, but Betty needs to hit something. And Betty keeps using a small hand mirror to stare into parts of herself she's never examined. Meanwhile, Betty decides to stage a production of that play-within-a-play from…what's it called? Summer's Midnight Dream? In Collective Rage, five different women named Betty collide at the intersection of anger, sex, and the "thea-tah." Award-winning playwright Jen Silverman's (The Moors) absurdist romantic comedy is at once hysterical, inspired, and uncompromising.
---
Saturday, June 16th at 7:30pm
Wight
By Jordan Seavey
Directed by Meg DeBoard
Set during the aftermath of the BP oil spill of 2010, the newest play by Jordan Seavey (Homos, or Everyone in America), puts the family dynamic of the 1% under an unflinching microscope. As a Hurricane engulfs their upscale island getaway, a family navigates the shifting currents of what it means to be white, privileged, clueless, and exposed. Wight is a wild, blistering comedy that sets its sail for treacherous waters and doesn't let anyone off its hook.
[/tab]
[tab title="About the Playwrights"]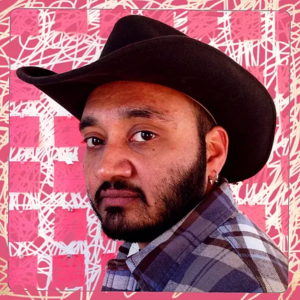 Mashuq Mushtaq Deen is a resident playwright at New Dramatists (class of 2022). His full-length plays include The Betterment Society, The Shaking Earth, Draw the Circle (productions: PlayMakers Rep, Mosaic Theatre, Rattlestick Playwrights Theatre; published: Dramatists Play Service), and Tank & Horse (world premiere at the Berkshire Fringe Festival). Deen's work has been presented/developed/supported at a number of institutions including New Dramatists, The Public Theater, NYTW, MacDowell Colony, Bogliasco Foundation, Helene Wurlitzer Foundation, New Harmony Project, Chesley/Bumbalo Foundation, Arch and Bruce Brown Foundation, New York Foundation for the Arts, InterAct Theatre, Page73, Ma-Yi, Hemispheric Institute of Performance and Politics, Georgetown University, BEAT Festival, PACE University, Hampshire College, Averett University, Dixon Place, Passage Theatre, Queens Theatre in the Park, Tofte Lake Center, and the Berkshire Fringe Festival. He has also received a 2017 Kilroy's List Honorable Mention, Jerome New York Fellowship finalist, O'Neill Conference semifinalist, Weissberger Award nomination, Playwrights Center Core Writers Finalist, James Baldwin Award, Dennis Johnston Playwriting Prize honorable mention. He is a member ofthe NYTW Usual Suspects, Ma-Yi Writers Lab, Public Theater Alumni Writers Group, and the Dramatists Guild. He earned his MFA from the Actors Studio Drama School/New School for Drama. He is represented by the Gurman Agency LLC. In his spare time, Deen is also a participating citizen (#flarebkny) and a man of many hobbies, including bread-baker, monster-maker, and student of the classical (and not-so-classical) guitar. (mashuqdeen.wix.com/playwright)
Miranda Rose Hall is a playwright from Baltimore, MD. She has developed her work with Rattlestick Playwrights Theater, The Playwright's Realm, New York Theater Workshop, Baltimore Center Stage, Woolly Mammoth, NNPN National Showcase of New Plays, the Kennedy Center/NNPN MFA Playwrights Festival, and Orlando Shakespeare Theater. She has produced her work with the Yale School of Drama, Yale Cabaret, Yale Summer Cabaret, the DC Fringe Festival, the Sam French Off-Off Broadway Festival (winner), and with Long Acre Lea for the Women's Voices Theater Festival. She is currently Resident Playwright and ensemble member with LUBDUB. Theatre Company, a New York-based physical theater company, with whom she is collaborating in the Orchard Project Greenhouse. Miranda was the 2013-2014 Hot Desk Playwright in Residence at Baltimore Center Stage, where she helped launch the program Wright Right Now. She is currently on faculty at Georgetown University, and has taught playwriting as a visiting lecturer at Wesleyan University, and as a teaching artist with Baltimore Center Stage, Arena Stage, Young Playwrights Theater, and the O'Neill Playwriting Program at Yale.  Miranda spent two years with the Jesuit Volunteer Corps Northwest, serving marginalized populations in Anchorage, AK and Missoula, MT. She graduated with her BA from Georgetown University and her MFA from the Yale School of Drama.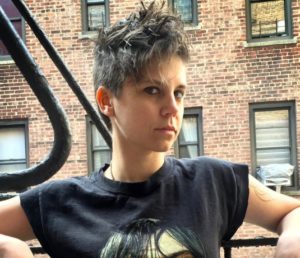 Jen Silverman is a New York-based writer. Born in the U.S., she was raised across the U.S., Europe and Asia. Her theatre work includes The Moors (Yale Repertory Theatre premiere, off-Broadway with The Playwrights Realm, Susan Smith Blackburn finalist); The Roommate (Actor's Theatre of Louisville Humana world premiere, multiple regional productions including South Coast Rep, SF Playhouse and Williamstown Theatre Festival, upcoming at Steppenwolf); Phoebe in Winter  (Off-off Broadway with Clubbed Thumb); Collective Rage: A Play in 5 Betties (Woolly Mammoth premiere); and All the  Roads Home, a play with songs (Cincinnati Playhouse in the Park premiere). Jen is a member of New Dramatists, a Core Writer at the Playwrights Center in Minneapolis, an affiliated artist with SPACE on Ryder Farm, and has developed work with the O'Neill, New York Theatre Workshop, Playpenn, Portland Center Stage, The Ground Floor Residency at Berkeley Rep, and the Royal Court in London among other places. She's a two-time MacDowell fellow, recipient of a New York Foundation for the Arts grant, the Helen Merrill Award, an LMCC Fellowship, and the Yale Drama Series Award. She was the 2016-2017 Playwrights of New York (PoNY) Fellow at the Lark. Jen has a two-book deal with Random House for a collection of stories (THE ISLAND DWELLERS, pub date May 1, 2018) and a novel. Education: Brown, Iowa Playwrights Workshop, Juilliard. More info: www.jensilverman.com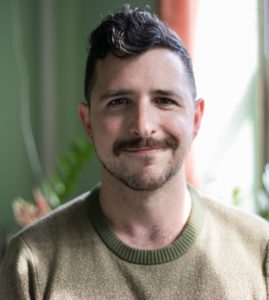 Jordan Seavey's plays include Homos, or Everyone in America (New York Times Critic's Pick; named one of New York Magazine's 10 Best Theater Events of 2016 and The Advocate's Top 10 New York Theater of 2016), November 4th 2008, Wight, The Funny Pain, The Truth Will Out, Children at Play, 6969 and This is a Newspaper. Since 2003 he's co-created more than fifteen new plays with theater company CollaborationTown. These include Candy (a commission from LCT3 / Lincoln Center), the all-ages puppet musical Riddle of the Trilobites (as residents of New Victory Theater's LabWorks), Family Play (1979 to Present) (named one of The Advocate's 10 Best LGBT Plays of 2014), and The Momentum (2012 GLAAD National Media Award nomination). He is a Usual Suspect at New York Theatre Workshop, and an alum of The Public Theater's Emerging Writer's Group and the Soho Rep Writer/Director Lab. His work has been developed with Lincoln Center Theater, New York Theater Workshop, The Public Theater, Labyrinth Theater Company, Roundabout Theater Company, The Old Vic (London), Robert Wilson's Watermill Center, 59E59 Theaters, The Flea Theater, The New Ohio Theater, Lark Play Development Center, SPACE at Ryder Farm, The Orchard Project, The MacDowell Colony, Edward F. Albee Foundation and the Lower Manhattan Cultural Council.
[/tab]
[/tab]
[/tab]
[/tab]
[tab title="Ticketing Information"]
$15- Admission to one reading
$25- Admission to one Master Class
$40- Admission to all four readings
$60- Admission to all four readings and the Master Class
$75- Admission to all four readings, the Master Classes, and the World Premiere of THE LONELIEST GIRL IN THE WORLD on Saturday, June 17 at 2pm
[/tab]
[/tab]
[tab title="Schedule"]
Thursday, June 14th
6pm- Reception (Fritz's Lounge)
7pm- The Betterment Society (Black Box) with talkback following
Friday, June 15th
7pm- The Hour of Great Mercy (Black Box) with talkback following
Saturday, June 16th
11am- Master Class with Jordan Seavey
3pm- Collective Rage: A Play in Five Bettys (Black Box) with talkback following
7:30pm- Wight (Black Box) 
Sunday, May 21st
2pm- The Loneliest Girl in the World (MainStage)
[/tab]
[/tabs]