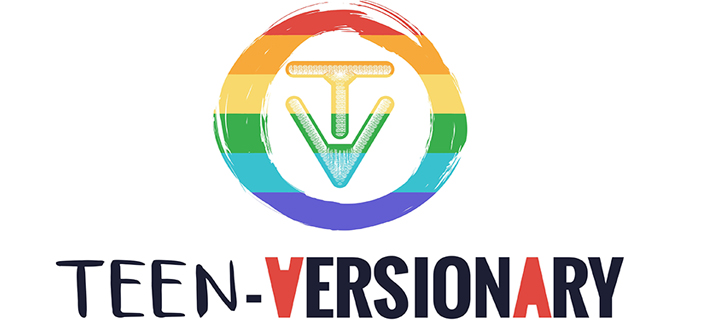 Teen-Versionary 2021: Applications are open!
July 5th-17th*
FREE to all participants

Welcome to Diversionary Theatre's LGBTQ+Allied Ensemble!
This summer Diversionary creates a theatre event to be performed in person as part of the 2021 San Diego Pride Festival*

Teen-Versionary 

has been around since 2015 and has provided a brave space for LGBTQ + teens to explore new LGBTQ+ scripted material. This year will be working on a new play by LA-based trans playwright Josh Gershick, entitled

 Dear ONE: Love & Longing in MidCentury Queer America 

inspired by letters submitted to the nation's first openly queer publication One Magazine between 1953-1965. The letters have been curated into a beautiful spectrum of voices from our community that will be performed by our LGBTQ+ teen ensemble, and selected LGBTQ elders making it an intergenerational piece. The show is a loving demonstration of the diversity of our community that has long existed and resisted prior to the Stonewall riots.

---

Rehearsals will take place from July 5th to July 17th, 2021

Week 1: July 5th-9th: Online rehearsals: 11:00am-12:30pm and 1:00pm-3:00pm (with lunch in between)
Week 2: July 12th -16th: In person rehearsal, schedule to be determined based on ensemble member schedules.

Performances are July 17th in a location TBA in San Diego. You will need transportation for this. Carpooling possible depending on the ensemble.

*Pending safety and health guidance from the CDC, city, county, and state.

---

Make sure you're on our email list to learn more:




Teen-Versionary is a unique performance experience for LGBT+ and allied teens who create a brave space to creatively explore a new LGBT+ play or text. Through a two week intensive rehearsal process, the ensemble will get a taste of a professional theatre process in a fast paced environment where a new play is rehearsed and performed in two weeks. Anyone who wants to feel part of something special is encouraged to apply. Because of the advanced timeline, some theatrical experience is also encouraged, but not required.

Need more information? Please reach out: 

ssullivan@diversionary.org
619.220.6830 x109 

CANCELLED will present at 2pm on October 4th on Zoom

Running Time: 30 Minutes

Directed & Media Designed by Jared Mezzocchi
Musical Directed by Ian Brandon

Featuring the Teen-Versionary Ensemble

When a scandal breaks out online in a progressive high school, the Gay-Straight Alliance Club's leadership is thrown into chaos. Friendships are tested, hierarchy is upended, and how we communicate with one another is challenged in this one-act musical by cutting edge musical theatre writers Kit Yan and Melissa Li.

Please join us immediately following the performance for a talkback with the writers and director! 

Even though we may be physically separated, this year's Pride is all about collaboration at Diversionary.

We are not only teaming up with The Old Globe to bring you original new live-streamed plays from diverse, local LGBTQ playwrights, our Teen-Versionary ensemble is collaborating with The Stonewall Salon, our ensemble of LGBTQ+A senior citizens, to create new intergenerational work around this year's Pride theme: Together We Rise! 
Join us on Sunday July 19th from 2:00-4:30 (PDT) on this page, our Facebook page, or on YouTube to see all new work about what connects us and what lifts us up.

DEAR HARVEY
Written by Patricia Loughrey
Music by Thomas Hodges
Directed by Skyler Sullivan

Friday, July 12th, 2019 @ 2pm
Saturday, July 13th, 2019 @ 4:30pm

Please join us for Dear Harvey the culmination of our 2019 Teen-Versionary acting program. Tickets are $10.00

About the Show:

Dear Harvey by Patricia Loughrey: Extensively researched and beautifully constructed, this documentary-style ensemble play recounts the life and lasting impact of groundbreaking LGBT activist and politician Harvey Milk, as told by the people who knew him best. Spoken word combines with multimedia and music as an ensemble cast moves in and out of the identities of real-world figures whose lives were forever altered
by Milk's too-short career. This spirited play reaffirms his impact and the continued relevance of his campaign towards equality, three decades after his assassination.

Creative Team

Director: Skyler Sullivan
Production Manager: Ryan Heath
Stage Manager: Rita Navarro
Assistant Director: Jose Galvan
Lighting Designer: Mashun Tucker
Set Designer: Justin Humphres
Music: Thomas Hodges

Cast

Hayden Goldman
Brendon Novosad
Sonya Valle
Rachel Weir
Ilenia Matto
Pierre Cozic
Hailey Corum
Lily McLure
Willow Segall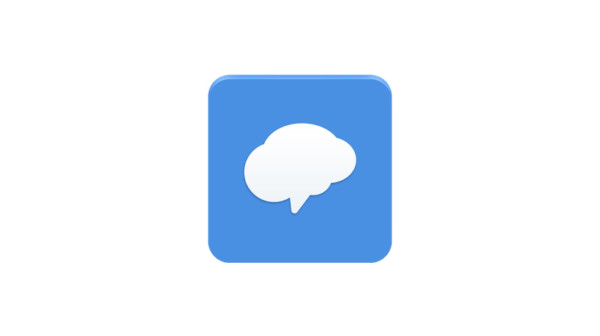 Hey, want to get updates on cool programs and FREE offers from Diversionary Theatre?