The Moors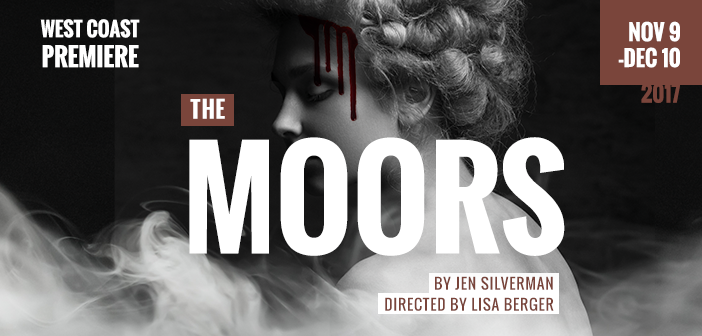 [tabs][tab title="Show Info"]
West Coast Premiere
The Moors
By Jen Silverman
Directed by Lisa Berger
Production Sponsors: Carol Ann Flanagan and Bob Haskell
November 9 – December 10, 2017 // Opening November 18
Among the bleakest of moors, two spinster sisters dwell in their aggressively gloomy mansion with their brother, their mastiff and their maid-in-waiting. When a governess arrives, her presence threatens to unleash lethal secrets and raging desires in a home held together by lies and etiquette. A radical riff on 19th century romantic novels and the sisters who conceived them, The Moors is a riotous and wild comedy pulsating with vivid, macabre glee that has more in common with the present than the period.
The Moors is the recipient of a 2015 Edgerton Foundation New American Plays Award.
If you already have a subscription and would like to select your performance, please log-in 
[/tab] [tab title="Matt's Memo"]
This play will have you laugh out loud and keep you intellectually stimulated for days. Although it takes place in "the moors" of the English countryside, it is noted in the script that the characters all speak with American accents. The story is really revealing sexual and social politics for women stateside, which could not be more timely or important. The social satire is heavy on the humor and will shock and delight even the most seasoned theatre-goer.
Jen Silverman is a white-hot talent on the rise, and has multiple productions being produced at the most reputable theatres across the country. This is only the third production of this fierce new play.
[/tab]
[tab title="About the Writer"]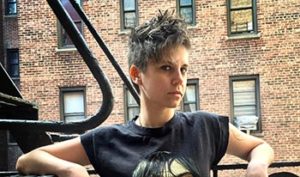 Jen Silverman is a New York-based playwright and writer. Born in the U.S., she was raised across the U.S., Europe and Asia. Her theatre work includes THE MOORS (Yale Repertory Theatre premiere, off-Broadway with The Playwrights Realm, Susan Smith Blackburn finalist); THE ROOMMATE (Actor's Theatre of Louisville world premiere, produced widely across the U.S. including productions at South Coast Rep and Williamstown Theatre Festival, upcoming at Steppenwolf); PHOEBE IN WINTER (Off-off Broadway with Clubbed Thumb); THE DANGEROUS HOUSE OF PRETTY MBANE (InterAct Theatre: Barrymore Award, Steinberg Award citation); COLLECTIVE RAGE: A PLAY IN 5 BETTIES (Woolly Mammoth premiere, The Theater @ Boston Court); and ALL THE ROADS HOME (Cincinnati Playhouse in the Park premiere). Jen is a member of New Dramatists, a Core Writer at the Playwrights Center in Minneapolis, an affiliated artist with SPACE on Ryder Farm, and has developed work with the O'Neill National Playwrights Conference, New York Theatre Workshop, Bay Area Playwrights Festival, The Ground Floor Residency at Berkeley Rep, and the Royal Court in London among other places. She's a two-time MacDowell fellow, recipient of a New York Foundation for the Arts grant, the Helen Merrill Award, an LMCC Fellowship, and the Yale Drama Series Award. She is the 2016-2017 Playwrights of New York (PoNY) Fellow at the Lark. She has a two-book deal with Random House for a collection of stories (THE ISLAND DWELLERS) and a novel. Education: Brown, Iowa Playwrights Workshop, Juilliard. More info: www.jensilverman.com
[/tab]
[tab title="Cast"]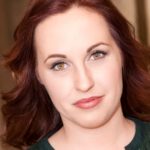 Gerilyn Brault (Marjory) couldn't be happier to make her Diversionary debut with such an amazing team and show! Other San Diego credits include: Buddy: the Buddy Holly Story (New Village Arts and Intrepid Theatre Company), I Hate Hamlet, Much Ado About Nothing, A Midsummer Night's Dream the Musical (Intrepid Theatre), Sister Act (Moonlight Amphitheatre), The Producers, 9 to 5 (San Diego Musical Theatre), Parallel Lives (Oceanside Theatre Company), Rapunzel, Pinkalicious (North Coast Repertory Theatre), and character work at Sea World. She has an MFA in Acting from Purdue University and a BA in Musical Theatre from Chico State.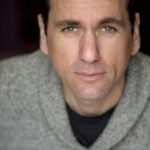 John DeCarlo (Mastiff) is very excited to be returning to Diversionary Theater with The Moors.  John was last seen at Diversionary in Amazons and their Men and Beautiful Thing.  Elsewhere:  Perfect Arrangement (Intrepid);  Stage Kiss, Off The Ground, Golden Boy, Julius Cesar, Summer and Smoke, Heidi Chronicles, Seven Year Itch, Death of a Salesman, Ah Wilderness,  Of Mice and Men, Comedy of Errors, Brilliant Mistake and Buried Child (NVA);  Bug, Mauritius and Man from Nebraska (Cygnet).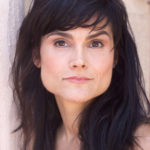 Hannah Logan (Huldey) is thrilled to be making her debut at Diversionary directed by the inimitable Lisa Berger. Hannah received a Craig Noel Award for her turn as Agnes in Ion's Bug, and a nomination for her portrayal of Virginia in New Village Art's The Clean House. Recently she appeared in Scripps Ranch's Accomplice. She Assistant Directed Robby Lutfy with Bad Jews at Cygnet, and this summer her writing was featured in Out to Lunch, named one of SD Fringe's "Best Bets" by the Union-Tribune. As half of Logan Squared Productions, she co-produces artsy things with her too patient and massively talented partner Ron Logan.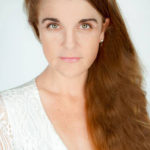 Kim Strassburger (Agatha) is happy to return to Diversionary Theatre in The Moors. Acting credits at Diversionary include Scrooge in Rouge and Dear Harvey. Other acting credits include: The Normal Heart (2017 San Diego Theatre Critics Circle-Outstanding Featured Actress), All in the Timing, Parasite Drag, The Pillowman at Ion Theatre; Simpatico at New Village Arts Theatre; Noises Off, Biedermann and the Firebugs, and A Little Night Music at Cygnet Theatre; The Man Who Came to Dinner with Phil Johnson and Ruff Yeager at Coronado Playhouse; Berzerkergang, Kid Simple, A Dream Play, and Bronze  at Sledgehammer Theatre (Associate Artist). Kim is also a director in San Diego, having directed productions at Diversionary, Ion Theatre, and New Village Arts among others. Kim studied at the London Academy of Music and Dramatic Art (LAMDA) in 2013. In 2014, Kim also became a member of Lincoln Center Theater's Directors Lab. In addition to her professional work, Kim teaches at the Coronado School of the Arts.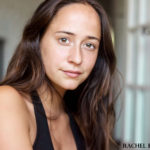 Rachel Esther Tate* (The Moor Hen) San Diego Credits: The Effect of Gamma Rays on Man in the Moon Marigolds (Ruth) and Stupid F*cking Bird (Nina) at Cygnet Theatre. Regional Credits: District Merchants South Coast Repertory (Jessica) Appropriate Mark Taper Forum (u/s River), Vanya and Sonia and Masha and Spike Arena Stage (Nina), Our Town Mirror Repertory (Emily) New York Credits: Saint Joan and Hamlet with Bedlam Theatre Company and Blood Privilege with Second Skin Theatre. A big thank you to Diversionary for inviting me to come play! www.rachelesthertate.squarespace.com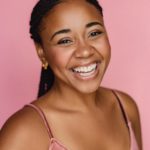 Whitney Brianna Thomas (Emilie) is excited to be back in San Diego for her second show with Diversionary. She was last seen in Sex Battle (Killing My Lobster); Now or Later (Diversionary); The Motherf*cker with the Hat (Cygnet Theatre); Phaedra's Love (Do It Live! Productions); The Oddman Family Christwanzakauh Spectacular (Guerrilla Rep).
[/tab]
[tab title="Creative Team"]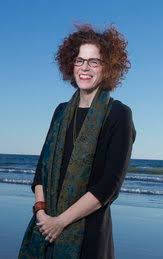 Lisa Berger (Director) is a director and teacher. Her San Diego directing credits include When It Comes(The Old Globe, workshop) Skelton Crew (The Old Globe, reading), The Car Plays: Incident Row (Wow Festival); The Car Plays: We Wait (LaJolla Playhouse, Moving Arts) The Whale (reading; LaJolla Playhouse), Paper Cities (LaJolla Playhouse) Parlour Song (Backyard Renaissance) Anatomy of Gray, Eurydice and A Streetcar Named Desire (USD), The Collector (Animal Cracker Conspiracy) Righteous Exploits (So Say We All),   A Behanding in Spokane (Cygnet Theatre)Buried Child, Simpatico,Things We Want (New Village Arts), Killer Joe (Compass Theatre)(Patte Award), Miss Julie (Stone Soup), Crimes of the Heart and Anonymous(Canyon Crest Academy) Buried Child (UCSD) The Long Christmas Ride Home (Patte Award) and Looking for Normal (Diversionary Theatre), Handbag (AASD) and Islands of Repair (NYC Fringe). Additional directing credits include House of Blue Leaves, Our Town, The Boys Next Door, Picnic, Laughing Wild and several children's musical for the Metropolitan Opera Guild's Creating Original Opera program. She received her MFA from the University of Montana and is also a graduate of The William Esper Studio in New York City She currently teaches at Mira Costa College, City College and University of San Diego. She is co-artistic director of Meisner/Chekhov Integrated Training Studio.
[/tab]
[tab title="Promotional Photos"]
Photo credit: SIMPATIKA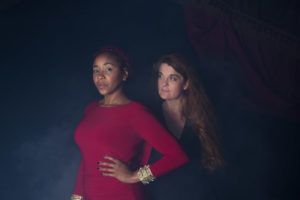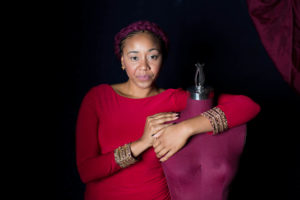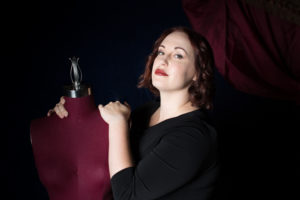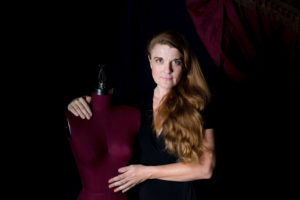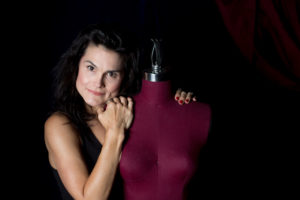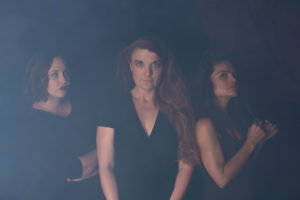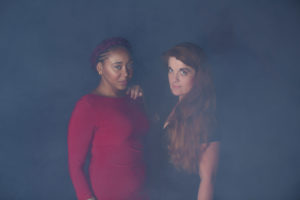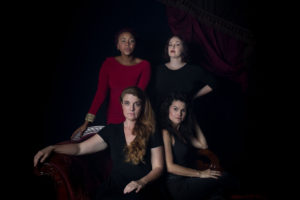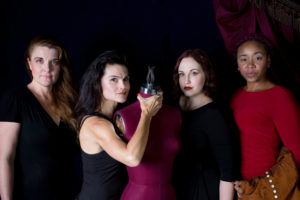 [/tab]
[tab title="Press Photos"]
[foogallery id="7270″]
Link: Promot Photo HERE
[/tab]
[tab title="Video"]
[/tab]
[tab title="Resource Links"]
[/tab]
[tab title="Reviews"]
"Silverman's inspired new play rolls out like the stuff of dreams, with telling passages heightened by surrealistic flights of fancy. Ms. Silverman's play is satire, but only to a degree: She is after the more resonant stuff of dreams here. Like a good dream, it can give you stuff to chew over at breakfast."
–The New York Times' Critic's Pick [/tab]
[/tabs]