In the VaVaVoom Room 2018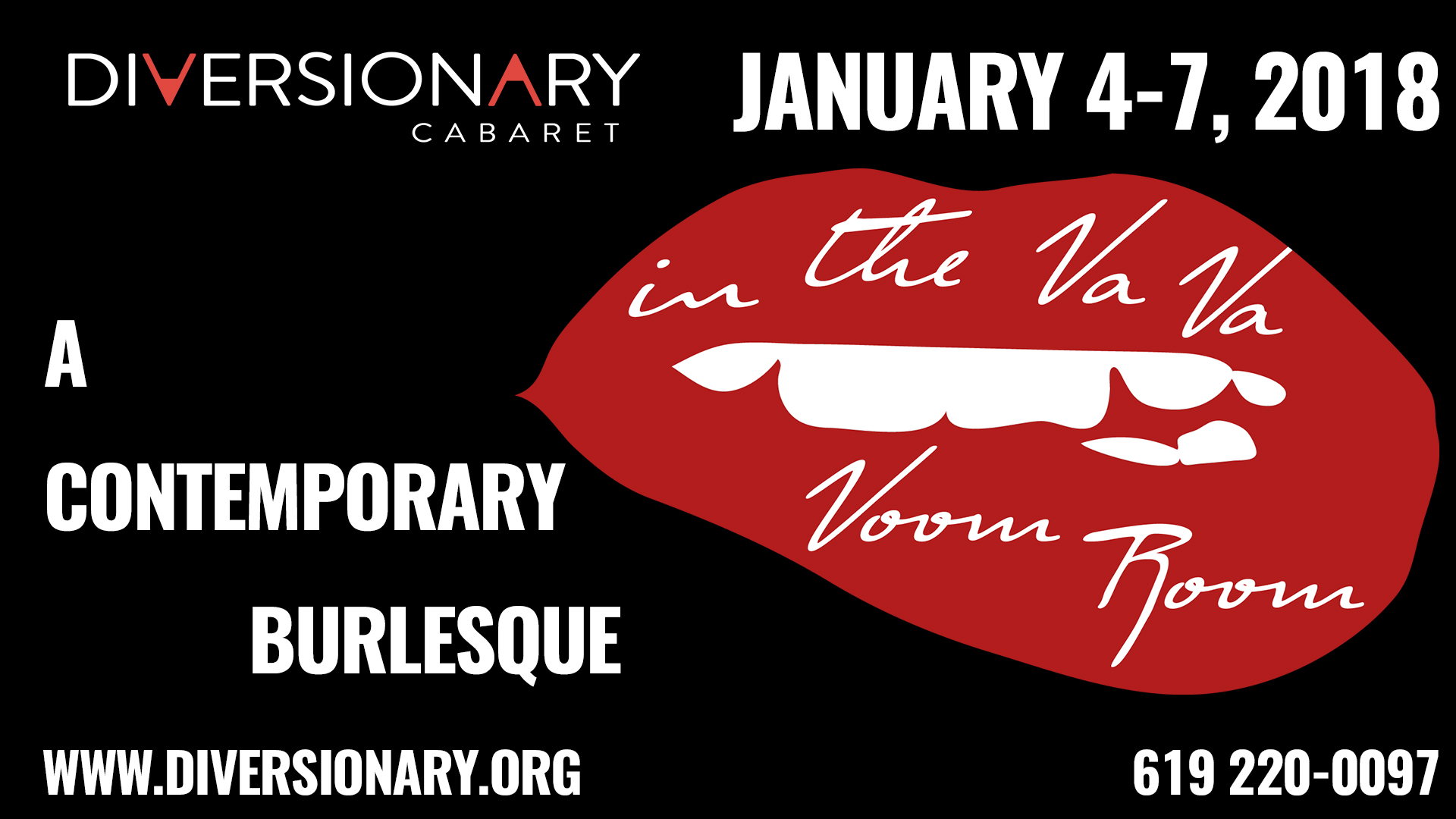 [tabs ]
[tab title="Show Info"]
January 4th – January 7th, 2018
IN THE VA VA VOOM ROOM, we ask you to leave your inhibitions at the door. Diversionary favorite Michael Mizerany returns with his scintillating 60-minute contemporary burlesque that will make even the bawdiest San Diegan blush and set January ablaze on the Diversionary Mainstage!
Thur, Jan. 4th 7 p.m.
Fri, Jan 5th 8 p.m.
Sat, Jan. 6th 8 p.m.
Sun, Jan. 7th 2 p.m. & 7 p.m.

Contains adult material including partial male nudity, sexual themes and content
 [/tab]
Choreographers:
[tab title="Cast & Creative"]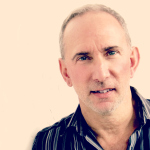 Michael Mizerany is the artistic director for Compulsion Dance & Theater. Directing Credits: Bedrooms & Boyfriends 1 and 2, That 24 Hour Thing, Songs From An Unmade Bed and Bat Boy: The Musical. Choreography Credits: Altar Boyz (Noah Longton Productions); Dooley, Divine Sister, Miss Kitty's Wild West Revue, Scrooge In Rouge, Thrill Me, Bare: A Pop Opera, A New Brain, Hot Guys Dancing 1-3 and In The Va Va Voom Room 1 & 2 (Diversionary Theatre); Cabaret, Chicago: A Speakeasy Cabaret, Grey Gardens and Ass, or A Midsummer Night's Fever, Jesus Hates Me, Airline Highway (Ion Theatre); Carnvial!, Suds and Altar Boyz (The Coronado Playhouse); Spring Awakening, When The Rain Stops Falling, Stupid Fucking Bird, The Effect Of Gamma Rays On Man-In-The-Moon Marigolds and Shockheaded Peter (Cygnet Theatre); The Full Monty (New Village Arts); Rent (Southwestern College); West Side Story, Once On This Island and The Wiz (J*Company); and Threepenny Opera (UCSD). Michael has been the recipient of numerous awards and honors including the LA Stage Scene Award for Outstanding Choreography for Shockheaded Peter, Altar Boyz, Bare: A Pop Opera and A New Brain; The Blue Ribbon Choreography Award for Suds; the Bravo San Diego Award for Outstanding Choreographer of 2012 (Desperate Love, Altar Boyz) and received a 2015 nomination for his contemporary work Man Clan. He was nominated for a Craig Noel Theater Award for Outstanding Choreography for Dooley (2011), Altar Boyz (2012), Spring Awakening and Bare: A Pop Opera (2014). Most recently, he won the Aubrey Award for Outstanding Choreography for Altar Boyz. He also won, along with Samantha Ginn and Jonathan Hammond, the San Diego Fringe Festival 2016 Outstanding Writing Award for the first installment of Bedrooms & Boyfriends.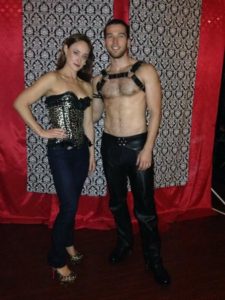 Cara Steen received her BFA in Modern Dance from The University of Michigan.  After college, she moved to NYC to continue her dance training, while also becoming a certified personal trainer and yoga instructor.  She has had the honor to perform works by Lar Lubovitch, Paul Taylor, Doug Varone, and Peter Sparling.  Cara spent two seasons dancing and choreographing for the Michigan Dance Collective, as well as two seasons performing at United Way events.  Since moving to San Diego in 2010 Carahas performed new work by John Malashock in their fall show Malashock Raw.  Currently she performs with Blythe Barton Dance, Pisces Dance Project and the Dollhouse Collective.  She also teaches pole dance regularly at the Dollhouse Fitness in Encinitas.
[maxbutton id="38″]
[/tab]
[maxbutton id="38″]
 [/tab]
[tab title="VAVA 2017 Photos"]
[maxbutton id="38″] [/tab]
[tab title="Press & Reviews"]
"A perfect way to warm up on a cold (San Diego defined) winter night. Diversionary Theatre has a way to warm you up during these cold and rainy evenings with "In The Va Va Voom Room" This burlesque is sexy, entertaining, and fun as it mixes contemporary dance with some strip, some fantastic pole dancing, and a lot of T&A (talent and attitude). But this show also explores that burlesque isn't just about performers removing their clothes, but exploring beyond that to become something more than just the art of the tease."
-BroadwayWorld.com
"The subtitle says it all, A Night of Contemporary Burlesque. Mizerany's new work for Diversionary is fun, in your face and ever so titillating without going into lower Broadway strip. It's "family" fare, and the family was there, appreciating every double entendre physical and verbal, and enjoying the frolic."
-Charlene Baldridge
[maxbutton id="38″]
[/tab]
[/tabs]