DIVERSIONARY THEATRE ANNOUNCES THE CAST AND CREATIVE TEAM OF A Kind of Weather
Contact: Jenny Case, Managing Director
619-220-6830 x 201
Press@Diversionary.org
January 2nd, 2020: FOR IMMEDIATE RELEASE
San Diego, CA
WHAT: Diversionary announces the cast of A Kind of Weather by Sylvan Oswald.
WHO: Bea Basso will direct this World Premiere production of A Kind of Weather by Sylvan Oswald.
WHEN: Performances run February 6th – March 8th. Performances run Thursdays at 7pm, Fridays and Saturdays at 8pm, and Sundays at 2pm. Opening Night is Saturday, February 15th.
TICKETS: A Kind of Weather tickets are on sale ($15 – $50). Discounts are available to Groups, Students, Educators, Seniors, and the Military.   To be notified of ticket sales, please sign up for the Diversionary Theatre Email List: http://diversionary.org/mailinglist/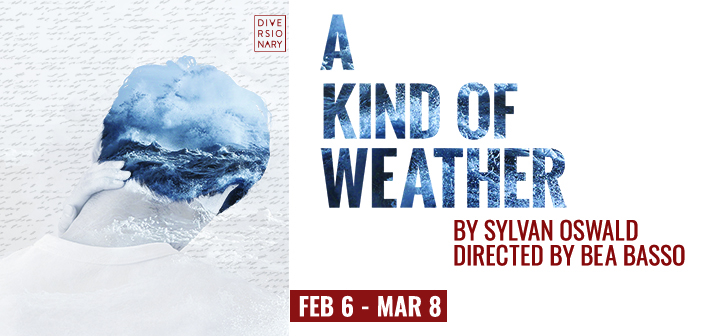 World Premiere
A KIND OF WEATHER
by Sylvan Oswald
Directed by Bea Basso
February 6-March 8, 2020
Description: When Kid's grieving father pops up at his Brooklyn doorstep and asks to move in, it kinda puts a cramp in his sex life. Not to mention the completion of his memoir about his gender transition. As he struggles to keep his professional and romantic deadlines, revelations about his family history begin to subvert his own narrative. A hilarious, time-jumping, tragi-comedy exploring gender identity and its effect on family, A Kind of Weather is about learning to be who you already are.
About producing this World Premiere at Diversionary, Executive Artistic Director, Matt M. Morrow says, "Sylvan's voice is one that I've admired for a long, long time, and it gives me great joy to give his beautiful, hilarious, and poignant new play its first production. His point of view on the father-son dynamic, and how gender informs relationships is absolutely thrilling. I'm grateful to have Bea Basso's keen and sensitive vision to bring this World Premiere to life!"
Director, Bea Basso says about working on the World  Premiere of the show, "I am honored to help imagine Sylvan Oswald's A KIND OF WEATHER in its incarnation at Diversionary. Sylvan's play imagines intimacy with oneself and with others as a shifting, subtle, overwhelming, and ever-changing "kind of weather." I look forward to sharing this world that switches theatrical modalities and moves curvaceously in time and space. And it will be a pleasure to make this work with Diversionary, a space that is a welcome combination of rigorous and kind." 
For interviews and photos, please contact Jenny Case, Managing Director, at 619-220-6830×103 or by emailing Press@diversionary.org
ABOUT THE CAST
Andréa Agosto – She/Her/Hers (Rose)
is an award-winning filmmaker (Kansas City Film Fest) and actress (International Model & Talent Association). Ms. Agosto is thankful for each performance opportunity, and is super excited to be back at Diversionary! Her credits include
Dance Nation 
(Ashley),
 Bull in a China Shop
 (Pearl), 
The Magic in This Sou
l (Grant/John), 
Elizabeth Hobbs Keckley: From Slavery to Modiste 
(Elizabeth Keckley), 
Cardboard Piano 
(Adiel/Ruth), 
Homos, or Everyone in America
 (Laila), 
Avenue Q 
(Gary Coleman), 
The Best Goodbye 
(Sabina), 
Cell
 (Gwen), 
You Can't Take it With You
 (Rheba), 
Vanya and Sonia and Masha and Spike
 (Nina), 
Bare
 (Tanya), 
Flyin' West
 (Minnie), 
Mufaro's Beautiful Daughters
 (Manyara), 
Working
 (Maggie Holmes), 
Big River 
(Alice), 
High School Musical 
(Taylor), and 
Grease
 (Rizzo). For more information, please visit: 
www.andreaagosto.com
August Forman -They/Them/Theirs (Kid)
 is an actor, playwright, educator, and trans advocate based in Chicago, IL. Favorite credits include: 
Tiny Beautiful Things 
(Victory Gardens Theater); 
Girl in the Red Corner 
(Broken Nose Theatre; Joseph Jefferson Award: Best Supporting Actor); 
Rutherford and Son 
(TimeLine Theatre), 
The Fair Maid of the West, Elizabeth Rex, To Kill a Mockingbird 
(Oak Park Festival Theatre); 
Twelfth Night 
(Midsommer Flight), 
The Lady Demands Satisfaction 
(Babes With Blades), 
Les Innocents 
((re)discover theatre). They are also a Core Ensemble Member and Facilitator with Imagination Theater, a touring company addressing social issues with young people. August received their BFA in Acting from Minnesota State University of Mankato. Endless thanks to the entire Diversionary family for allowing me to come and play with you while simultaneously escaping the frigid Chicago winter.
Salomón Maya – He/Him/His (Rick)
 is ecstatic to be making his Diversionary Theatre debut and thrilled to be part of this amazing world premiere.  Salomón's regional acting credits include: 
Bad Hombres/Good Wives, Beachtown, Manifest Destinitis
 (San Diego REP); 
El Henry
 (La Jolla Playhouse/San Diego REP); 
Church
 (InnerMission Productions); 
A Permanent Image 
(Point Loma Playhouse); 
A Bright New Boise, Coyote on a Fence 
(OnStage Playhouse). Salomón is also a local playwright and his regional playwrighting credits include: 
anomaly.exe
 (Scripps Ranch Theatre); 
Splitting Adam, Gridlock
, 
The Mudanza
 (Teatro Punto y Coma). Salomón has also been a featured standup comic at various regional clubs including the world-famous Comedy Store on Sunset in Los Angeles. Salomón is an Emmy® winning writer/producer for a local television station and advertising agency, a monthly columnist for L'CHAIM San Diego Magazine, and a proud board member for the NTC Foundation at the ARTS DISTRICT in Liberty Station.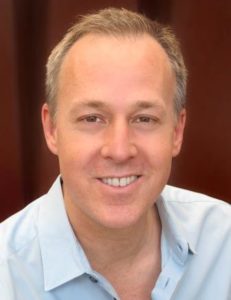 Andrew Oswald* – He/Him/His (Grey) This is Andrew's sixth show with Diversionary having previously appeared in The Hour of Great Mercy (Ed), Regrets Only (Hank Hadley), Boys and Girls (Jason), The Further Adventures of Hedda Gabler (George Tessman), and working as the director on Baby with the Bathwater. Most recently he appeared as the Count Orsini Rosenberg in Amadeus at North Coast Repertory Theatre. Other San Diego credits include ; Cygnet Theatre: The Whale (Charlie) and Company (Harry), Backyard Renaissance: Mr. and Mrs. Fitch (Mr. Fitch) and The Elephant Man (Carr Gomm). He has worked nationally with Orlando Shakespeare Festival, Wisconsin Shakespeare Festival, and New Hampshire Shakespeare Festival playing such roles as Malvolio, Bottom, Count Orsino and The Captain Von Trapp. In New York City he worked at New York City Opera, Nada, Tribeca Theatre Lab, and he was the Co-Artistic Director of Bedtime Sketch Comedy.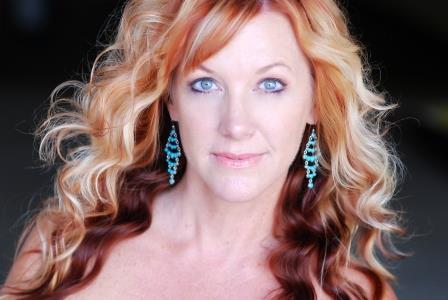 Marci Anne Wuebben* – She/Her/Hers (Janice) was last seen on the Diversionary stage as Woman One in The Loneliest Girl in the World, Lucinda in The Mystery of Love and Sex and is thrilled to be back! She just completed the run of the original play Beachtown as Donna French at The San Diego Repertory Theatre. A veteran performer, favorite Regional Credits include: a five year stint as an original cast member of the long-running 80's hit, Mixtape (Lamb's Players Theatre), Tessie Tura in Gypsy, Desiree Armfeldt in A Little Night Music (Cygnet Theatre); Pump Boys and Dinettes, Boomers (Lamb's Players Theatre); The Full Monty (San Diego Musical Theatre); The Magic Fire (KPBS Award), I Do! I Do!, Radio Gals (Moonlight Stage Productions); She Loves Me (Laguna Playhouse); Anything Goes, FootLoose (Welk Resort Theatre); Company (Performance Riverside); I Hate Hamlet ( The Broadway Theatre). Marci has been a licensed Esthetician and Make Up Artist for over 20 years with her business The Beauty Spot. Visit wwwmarcisbeautyspot.com. Marci is an Associate Artist with Lambs Players Theatre and a proud member of Actor's Equity Association.
*Denotes member of Actor's Equity Association
ABOUT THE CREATIVE TEAM
Sylvan Oswald -He/Him/His (Playwright) is an interdisciplinary artist who creates plays, texts, publications, and video. Trained as a playwright, he uses metatheatricality and formal irreverence to explore the ways we construct our identities. Sylvan's plays include Trainers: A Theatrical Essay (GateTheatre, London, 2020), A Kind of Weather (Diversionary Theater, San Diego 2020), Sun Ra (Joe's Pub), Profanity (Undermain Theater,Dallas), Nightlands (New Georges), Pony (About Face Theater, Chicago), and Vendetta Chrome (Clubbed Thumb). Other projects include Play A Journal of Plays (2003-2011); Outtakes, a web series; and High Winds, a live performance based on Sylvan's artist's book of the same name, a collaboration with designer Jessica Fleischmann (X Artists' Books, 2017). Honors include a 2019 Guggenheim Fellowship, the Thom Thomas Award for Playwriting from the Dramatists' Guild Fund, the Hellman Fellowship from UCLA, the Rosati Fellowship from the Rubinstein Library at Duke University, the Dorothy Strelsin Playwriting Fellowship from Soho Rep, a Jerome Fellowship from The Playwrights' Center in Minneapolis, as well as residencies at Yaddo, The MacDowell Colony, and Sundance/Ucross. He is an assistant professor of playwriting at UCLA and an alumnus of New Dramatists. @sylvanoswald sylvanoswald.xyz
Bea Basso- She/Her/Hers (Director) (she/her/hers) is ensemble member with Affinity Project, whose pieces have been presented at CounterPulse, furyFactory, A.C.T.'s Costume Shop, and Yerba Buena Center for the Arts in the Bay Area and one of them named one of "five wildest theatrical moments of 2015" (with Wooster Group and Rude Mechs) by KQED/Theater Junkie. Bea co-devises, performs, and directs an in-process series with actress Valentina Emeri, developed at Z Space and produced at Diasporas Festival, Cutting Ball Theater, and Stage Werx. She has launched and dramaturged many new play processes with writers including Christina Anderson, Julia Cho, and Ursula Rani Sarma, and recently directed Marisela Treviño Orta's A Play About Something at La Jolla Playhouse's WOW Festival and Anna Moench's Mothers at Wagner New Play Festival. As a producer, she has worked as Long Wharf Theatre's resident dramaturg and A.C.T.'s director of new work, and curates Práctica, an artist-driven platform across the Tijuana/San Diego border. Bea's co-translations have been produced at Santa Cruz Shakespeare, A.C.T., and O.S.F. Her experience as a translator has been featured in "Tradurre," "Theatre Topics," and NPR's "All Things Considered." She lectured at Yale University School of Drama and A.C.T.'s MFA acting program and is adjunct professor at UCSD. Bea is a graduate in theater and classics from the University of Padua, Italy, and is obtaining an MA from Wesleyan University's Institute for Curatorial Practice in Performance. She is honored to be working with Sylvan.
Yi-Chien Lee – She/Her/Hers (Scenic and Properties Designer) a San Diego based theatre designer, has been accumulating design credits in China, Taiwan and US since 2014. Selected design credits include Girlfriend (Diversionary), Globe for All-The Winter's Tale (The Old Globe), Mission Incomplete (Young Stars, New Vision), Code: Cyrus (Divertimento. Media), Truth or Dare (MOD Short Film), A Cigarette/How to eat A cow/Morning Glory (Tainaner Ensemble),  In Search of Beckett (Double Theatre), You tube (Dead-end Flower), Representation of the Cherry Orchard (Minister of Culture, Taiwan), Everybody Black (UCSD), How to Defend Yourself, and Mothers (New Play Festival). She received an MFA from UCSD and her work for Moon drunk has been selected for Emerging Artist/Imagination Exhibit in 2019 Prague Quadrennial.
Elisa Benzoni – She/Her/Hers (Costume Designer) is thrilled to be working again with Diversionary Theatre where she has had the pleasure of designing shows such as Loneliest Girl and Hedwig and the Angry Inch and The Santaland Diaries. Elisa has also worked on over a hundred productions across Southern California with theaters such as The Old Globe, La Jolla Playhouse, Geffen Playhouse, South Coast Repertory Theatre, Laguna Playhouse, San Diego Repertory Theatre, North Coast Repertory Theatre and New Village Arts. Being Italian born, Elisa has also had the opportunity to work and perfect her craft in Europe. Elisa holds a costume design M.F.A. from UCSD where she currently is an adjunct professor. www.elisabenzoni.com
Joel Britt – He/Him/His (Lighting Designer) is very happy to return to Diversionary to light this beautiful play. Selected Design work includes American Buffalo, Experiment With an Airpump and Mr. & Mrs. Fitch (Backyard Renaissance), Significant Other (Diversionary), A Raisin in the Sun, Taming of the Shrew(d), Strange Men, Vieux Carré, and Angels in America (UCSD), The Who's Tommy Benefit Concert and South of the 8 (La Jolla Playhouse), Heaven on Earth (Sledgehammer_), Peter and the Starcatcher (The Barn Stage Company). Selected Assistant and Associate work includes Summer, The Donna Summer Musical (La Jolla, Broadway, National Tour), Hamilton (National Tour), Come From Away (National Tour), Freaky Friday, Squirrels (La Jolla Playhouse), The Lorax (The Old Globe), The Tales of Hoffman (LA Opera), Christmas Carol (Zachary Scott, Austin). Joel earned an MFA from UCSD and is a proud member of USA829.
MaeAnn Ross – She/Her/Hers (Sound Designer) is a third-year UC San Diego MFA Sound Design candidate. She was born and raised in Texas and holds a BFA in Technical Production from Texas State University. Professional design credits: Lost in Yonkers, The 39 Steps, and Wait Until Dark (Wimberley Playhouse);  She Loves Me (St. Edward's University); And Then There Were None and All Shook UP (TEXArts); A Bright New Boise (OnStage Playhouse), The Virgin Trial (Cygnet Theatre), Intimate Apparel (New Village Arts) The Shakers of Mount Lebanon Will Hold A Peace Conference This Month (Point Loma Nazarene Univ.) UC San Diego design credits: Revolt. She Said. Revolt Again., 53% Of and S.E.R.E (WNPF 2018), A Beautiful Day in November on the Banks of the Greatest of the Great Lakes, Life is a Dream, An Iliad, Monster and Shame Spiral (WNPF 2019), Man in Love. TXST design credits: Fool For Love, Legally Blonde: The Musical, and 5 Women Wearing The Same Dress. https://maeannrossdesigns.myportfolio.com
Nicholas Lambros Smith† – He/They (Stage Manager)  is proud to be working at Diversionary for the first time. In San Diego, Nico has worked on Put Your House in Order (La Jolla Playhouse), Tenderly: The Rosemary Clooney Musical (North Coast Repertory Theatre), Community Engagement projects with The Old Globe, and several shows at UC San Diego, including Mothers, Life is a Dream, and Man in Love. Nico has also worked on six Cirque du Soleil shows, on tour, and in Las Vegas.
†Nicholas Lambros Smith appears in this production courtesy of Actors' Equity Association
SPECIAL EVENTS
Performances run Thursdays at 7pm, Fridays and Saturdays at 8pm, and Sundays at 2pm. More information can be obtained by calling our box office at 619-220-0097.

Low-Cost Previews………….Thursday, February 6th – Friday, February 14th

First Fridays…………………………………..Friday, February 7th at 8pm
To say thank you to those that serve, Diversionary offers complimentary tickets. Email jenny@diversionary.org for more information.

GSA/Youth Nights………………….Friday, February 7th at 8pm & February 14th at 8pm
Calling all High Schoolers! Join us on either Friday night during Previews for our GSA/Youth nights and get tickets for only $5.00! Call the Box Office for more details!

Opening Night……………………………Saturday, February 15th, at 8pm
Pre and post-show festivities – celebrate with the cast and company!

Designer Spotlight………………………..Thursday, February 20th at 6pm
Join us in Fritz's Lounge before the show to meet the Design Team, see a display of the concepts used in producing the show and hear the influences and process involved. Hosted hors d'oeuvres round out a fun pre-show experience! The party starts at 6pm before the 7pm performance.

Industry Night………………………………..Monday, February 24th, at 7pm
Theatre Professionals enjoy a special discount to our only Monday evening performance!
Pay-What-You-Can at the door, or $10 in advance.

Director Happy Hour ………………………………………………Thursday, February 27th at 6pm
Join Director Executive Artistic Director, Matt M. Morrow and Director Bea Basso in Fritz's Lounge for hosted hors d'oeuvres and a chance to chat before the show! Pre Show reception at 6pm, performance at 7pm.

Next Act!……………………………………Thursday, March 5th at 6pm
Join Director Executive Artistic Director, Matt M. Morrow and Director Kym Pappas for a discussion about the next show, PLOT POINTS OF OUR SEXUAL DEVELOPMENT in Fritz's Lounge for hosted hors d'oeuvres and a chance to chat before the show! Pre-Show reception at 6pm, performance at 7pm.